Kansas City Chiefs vs. New Orleans Saints: Live Score, Video and Analysis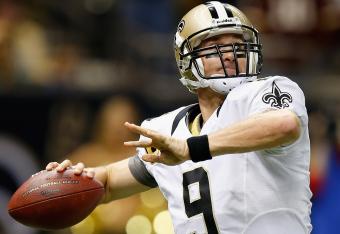 Chris Graythen/Getty Images
Jamaal Charles and the Kansas City Chiefs shocked an already broken Saints franchise to earn their first victory of the season.
Charles had 233 yards on the ground and led offensive explosion that helped the Chiefs score the final 21 points of the contest.
The Saints will try to save their season next week in Green Bay, as the Chiefs host division rival San Diego.
Final Score- Kansas City 27, New Orleans 24. OT

Kicker Ryan Succup kicks a field goal to win the game in overtime
Kansas City 27, New Orleans 24.
Dwayne Bowe's physical play has made a world of difference today. The Chiefs are closing in on a field goal attempt for what could be a huge win.
The Chiefs have the ball on the Saints 17-yard line.
Ryan Succop has made all four of his field goal chances this afternoon.
Jamaal Charles converts the huge fourth down.
The officials make the right call. It will fourth down and less than a yard for Kansas City offense on the Saints 43- yard line.
The replacement referees did not even make a call on the field. A lot of confusion going on in New Orleans right now.
Fumble looks to be caused by the ground. Roman Harper returned the Chiefs fumble for a touchdown but officials are going to review the play. Big time review here.
Kansas City will start at their own 47-yard line. The game can now end on a field goal.
Three-and-out means the Saints will punt from deep within their own end zone.
This Kansas City pass rush has changed the fortunes of both teams in this contest.
A very nice punt has New Orleans starting on their own 3-yard line.
Chiefs will punt. They better kick it away from Darren Sproles.
First play in overtime is a well called play action pass to Dwayne Bowe for 17 yards. Bowe has played remarkably well today and has a number of clutch catches.
Matt Cassel looks poised thus far in overtime, and the Chiefs have crossed midfield.
The Chiefs have won the toss and will receive the ball to start overtime.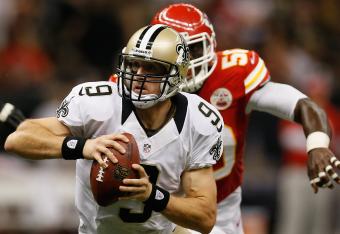 Drew Brees will take a knee and officially send the game into overtime.
Succop nails the kick. The game is tied. Three seconds left.
Kansas City 24, Kansas City 24.
Would like to have seen a bit more aggressiveness by coordinator Brian Daboll, who dialed up three two straight running plays.
Kansas City calls timeout with 8 seconds left and a field goal attempt.
Chiefs convert another third down. A little more than a minute left and the Chiefs have the ball on the New Orleans' 29-yard line.
Two minute warning and the Chiefs are driving.
New Orleans 24, Kansas City 21.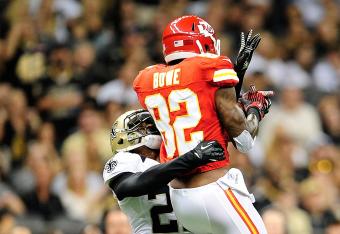 Fourth down and five and the Chiefs find a way to convert. Gutsy call by coach Romeo Crennel to go for it and great pass protection by the offensive line, as Matt Cassel finds Bowe at the marker.
Jonathan Baldwin just brought down a circus catch for a gigantic third down conversion. Admirable scrambling play by Cassel who got turned around three times and still found an open receiver.
More momentum for Kansas City. After the safety the Chiefs get the ball with five minutes left and have a chance to take the lead. Jamaal Charles should see plenty of action here.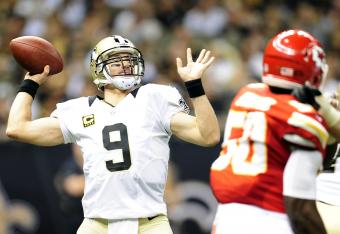 The emerging pass rush and the fire of safety Eric Berry has really turned the tide of this game so far.
Justin Houston has become a force, while Drew Brees is getting harassed on nearly every play.
Huge safety by Kansas City linebacker Justin Houston. The Chiefs are now withing a field goal.
New Orleans 24, Kansas City 21.
The passing game looks like its beginning to slow down a little for Kansas City. Cassel's passes are inching closer to the line of scrimmage. Brian Daboll is going to have to go vertical on the next drive.
The Saints have the ball with six minutes left.
New Orleans 24, Kansas City 19.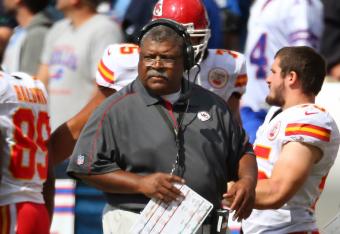 With 8 minutes left, momentum is clearly on the side of Kansas City, and they have scored the last 13 points.
Romeo Crennel's defense has adjusted nicely since an abysmal first quarter.
This article is
What is the duplicate article?
Why is this article offensive?
Where is this article plagiarized from?
Why is this article poorly edited?