UFC 152: 5 Possibilities for Demetrious Johnson's First Title Defense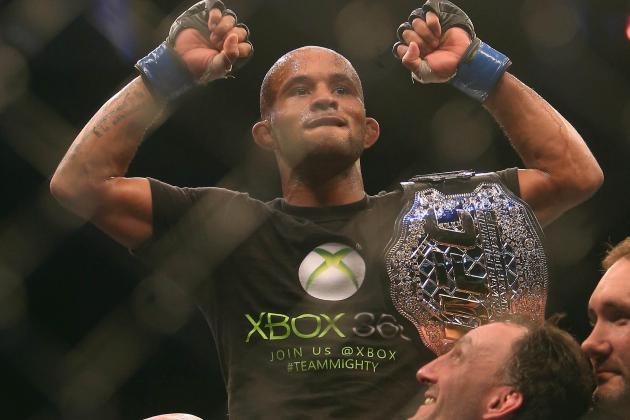 Tom Szczerbowski-US PRESSWIRE

At UFC 152 in Toronto, Demetrious Johnson defeated Joseph Benavidez by split decision to become the UFC's first flyweight champion.
It was a hard-fought contest, and both men fought well. But in the end, Johnson was simply the better fighter in skill set and game plan as well as pure athletic talent.
Here are five UFC 125-pounders who would make good challengers to the UFC's newest champ.
Begin Slideshow

»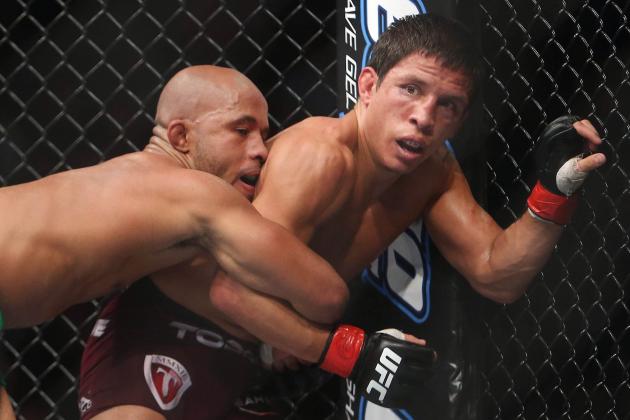 Tom Szczerbowski-US PRESSWIRE

He'll need to beat some other guys first, but a sooner-rather-than-later rematch is not unrealistic, especially given the shallowness of the division.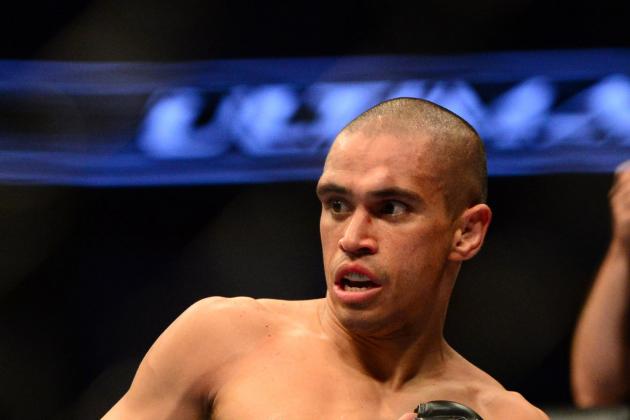 Kyle Terada-US PRESSWIRE

Chris Cariaso has won three straight and looked good in his lone bout so far as a flyweight: a decision over Josh Ferguson.
If Cariaso can get his paws on "Mighty Mouse," it might not take much to end the fight. That's a big "if," of course, but the point is that Cariaso would provide a dynamic test for anybody.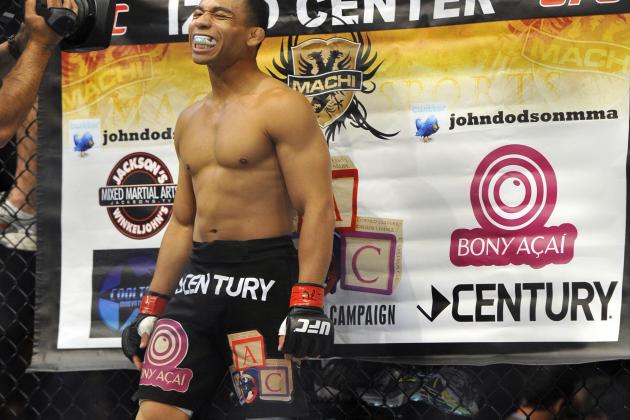 Joe Camporeale-US PRESSWIRE

He's giggly. He's annoying. And he's good.
And if he can get past Jussier da Silva when they fight on Oct. 5, he could be the next one up to the plate. The Greg Jackson fighter might have the best standup in the division.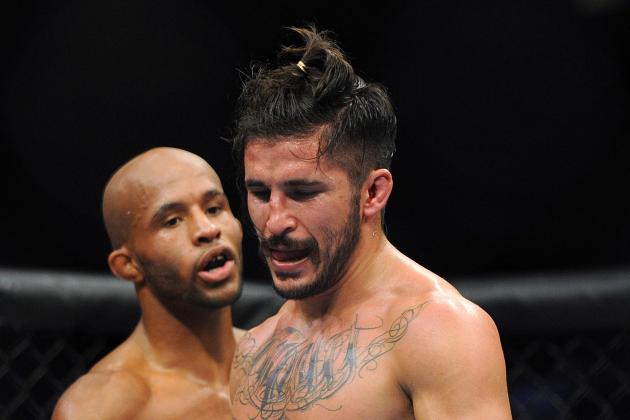 Steve Mitchell-US PRESSWIRE

One draw, one decision win. Trilogies have been built on far less.
Though I'd like to see McCall get at least another W (and put his legal troubles firmly behind him) before he gets that shot.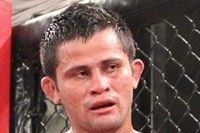 Photo credit: Sherdog
I feel like he was recently signed to the UFC for just this very reason.
Dodson is a tough first test for da Silva. If he can pass it, I don't think he'll need to pass go. Just take him straight to the title shot.
The Nova Uniao fighter and former Shooto champion has only one loss on his resume, and that was a 2010 loss to one Ian McCall. Even in defeat, though, the jiu-jitsu standout was, for stretches, able to do whatever he wanted on the ground. Ultimately, McCall outmuscled da Silva—who is pretty small even for a flyweight—to claim the decision.
Nevertheless, I think da Silva, who has never fought Johnson and has at times been considered the best 125er in the world, will be next in line if he beats Dodson.