Fulham FC: Why Dimitar Berbatov Is Not Fulham's Greatest-Ever Striker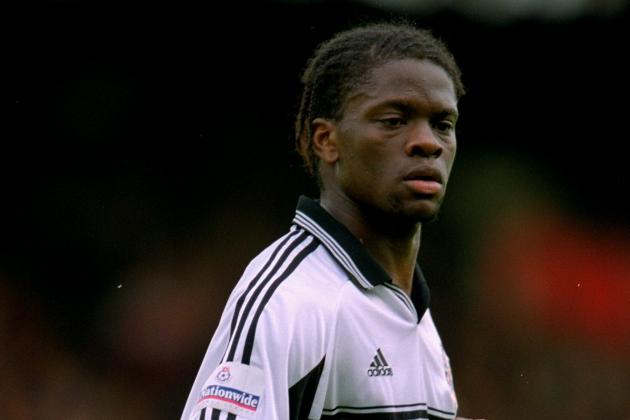 Ian Walton/Getty Images

Before Louis Saha became president of the 'Keep Sports Physiotherapists In Work' campaign, the Frenchman actually used to score lots of goals.
Saha joined Fulham in 2000 and scored 63 goals for the club, including 27 in his first year, which helped take them into the Premier League. Yes, he may be on par with Berbatov in terms of talent, but nobody will know how good Saha could have become if his career hadn't been marred by injury.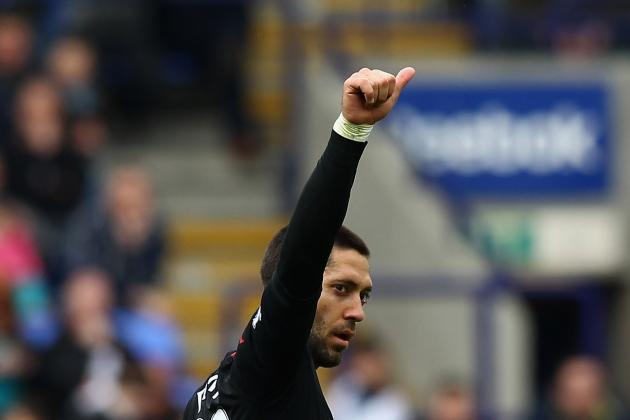 Clive Brunskill/Getty Images

Okay, so the recently departed Clint Dempsey didn't wear the No. 10 shirt, nor did he play in the typical No. 10 position, but the American scored 23 in all competitions last season, as well as 35 percent of Fulham's Premier League goals, which makes him a top striker in my books.
Berbatov is definitely a more natural goal scorer, but is he better than cult hero Clint Dempsey? No chance. Well, not yet.
Phil Cole/Getty Images

Fellow countryman Brian McBride was knocked off the top of the standings for the most Premier League goals scored by an American at the end of the 2011-12 season, but McBride is still one of Fulham's greatest ever strikers.
A fan favorite, McBride scored 40 goals in all competitions, and he even has a bar named after him in Craven Cottage—called McBride's, if you hadn't already guessed.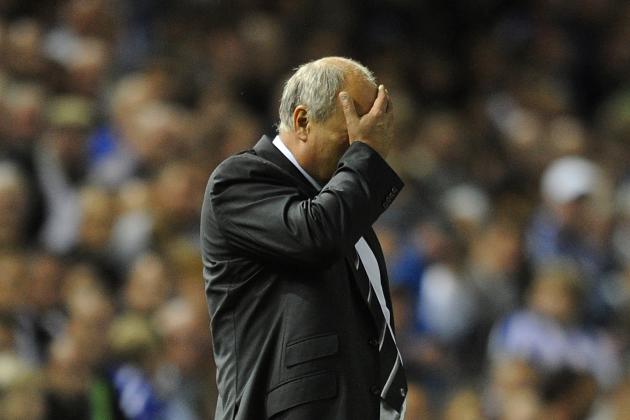 Chris Brunskill/Getty Images

I'll admit, the person to the left of this page is actually Martin Jol, but he has just realized the huge mistake he made regarding his outlandish Berbatov shout.
Gordon Davies had two spells at Fulham; between 1978-84, and then a five-year return in 1986. A record goalscorer with a deadly strike, Davies scored 159 in 394 appearances. Berbatov may have two in two, but I doubt he will better Davies' record.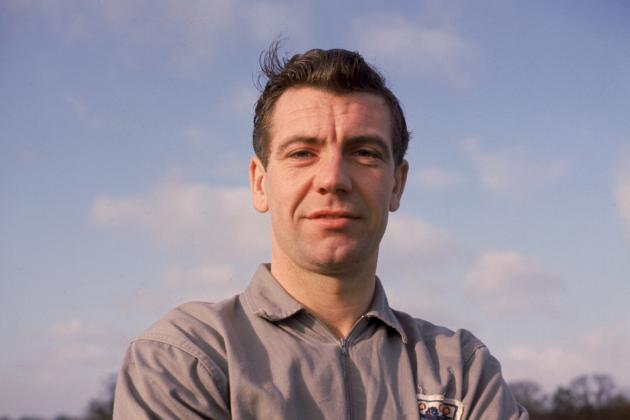 Don Morley/Getty Images

Martin Jol must walk into Craven Cottage blindfolded if he missed the statue which is situated outside—and I'm not talking about that ghastly Michael Jackson one.
Johnny Haynes is Fulham's all time greatest player. Once an England captain, Haynes could pass, control and shoot the ball like no other of his era, and although classed as an "inside forward"—which could be a bone of contention for the fastidious among you—I am not letting Berbatov take any accolade away from Mr Haynes.
Johnny Haynes. Fulham's greatest ever striker. No contest.