The 100 Hottest Female Sex Symbols in Sports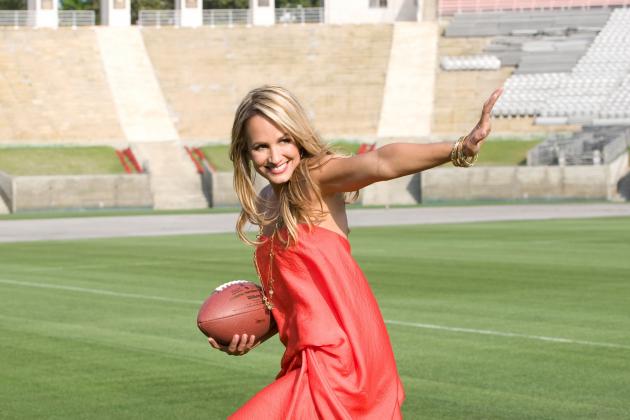 Image via blogs.orlandosentinel.com
There has always been one thing the ladies bring to the house that the men just can't compete with—sex appeal. And it is not just the athletes. With women in sports, the field can go from WAGs to reporters and then back around to the superfans. A list like this has no end.
So the next time you are at a bar and look up at the TV, watch out for some of these sex symbols in sports. Enjoy.
Begin Slideshow

»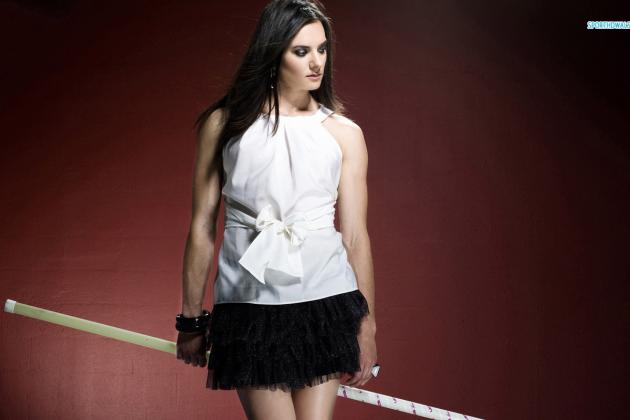 Image via sportplayerwallpaper.com
The odds of Yelena Isinbayeva coming back for one more Olympics is highly unlikely, so you'd better enjoy her while she is still around.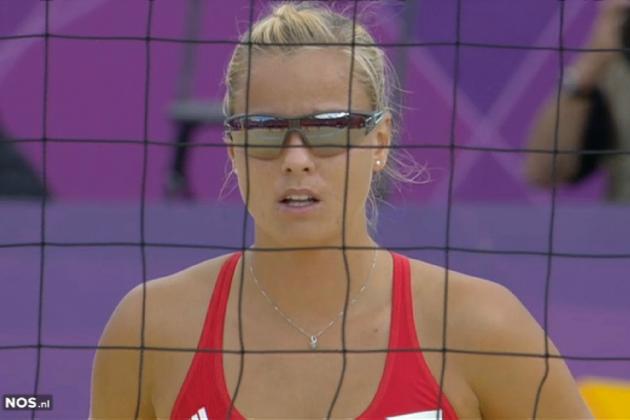 Image via forum.fok.nl
The time for a new star duo in beach volleyball is now.
Without the May/Walsh team around, the top ranking is there for the taking.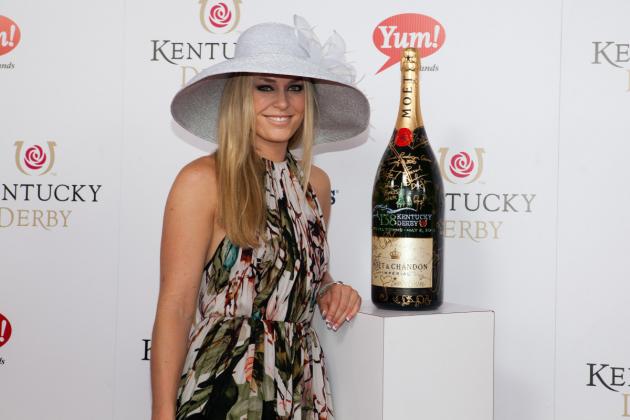 Image via tracthetrailher.com
Do you remember what they said about elegant women in big hats in Wedding Crashers?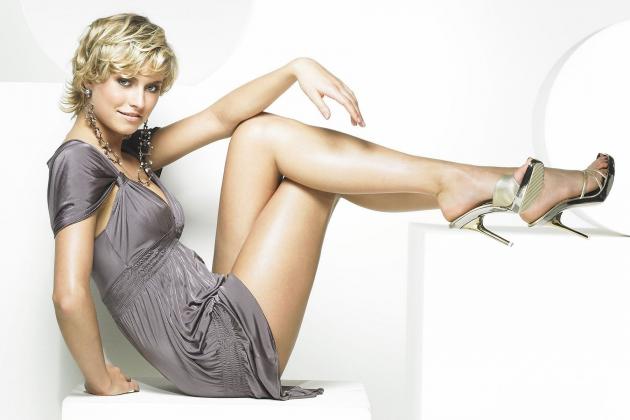 Image via azcelebrities.com
Everyone loves a new WAG. Lena Gercke is as new as they come in the WAG world.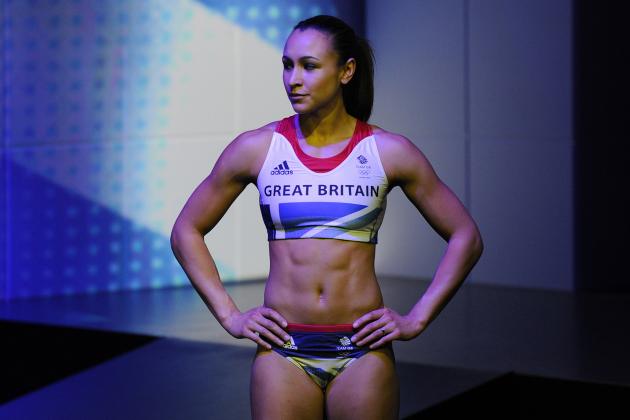 Image via girlswithmuscle.com
Jessica Ennis is popular in England. But now she needs to be popular to the rest of the world.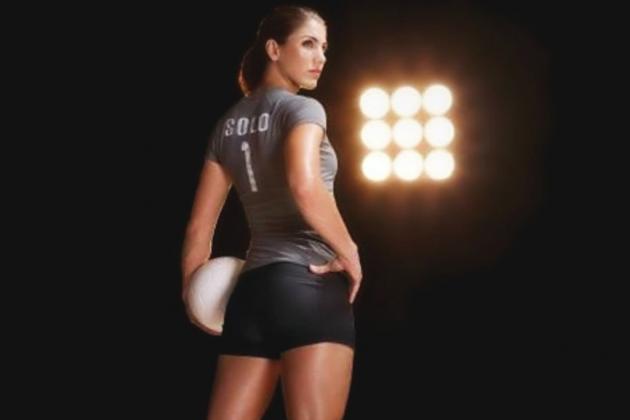 Image via inceptionwallpaper.com
Has the world ever seen a sexier female goalie? Nope. She's the best.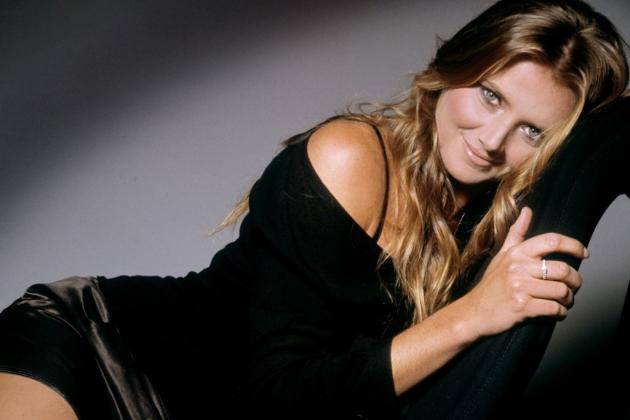 Image via thesport-info.blogspot.com
Daniela Hantuchova is a slightly better tennis player than Anna Kournikova ever was. Her beauty is near perfection.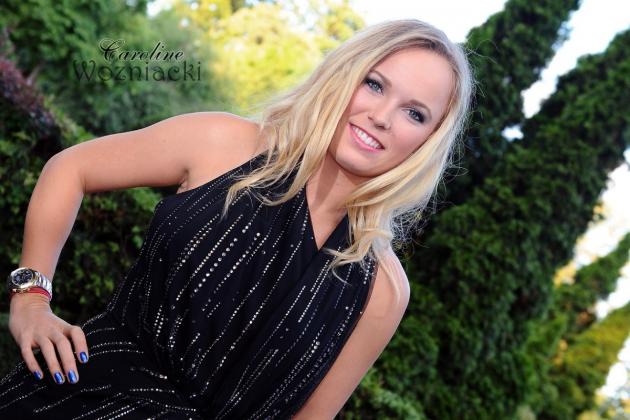 Image via tws3d.com
It is only a matter of time before Caroline Wozniacki wins all four Grand Slams in the same year. Soon.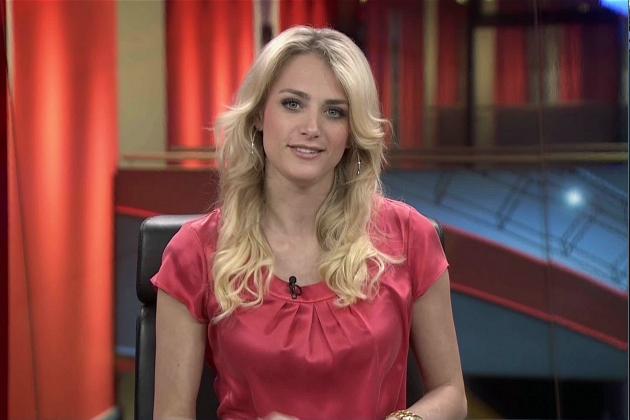 Image via 89530.forumromanum.com
I don't speak German, but if I did, I would be able to understand the words Anna Kraft is saying.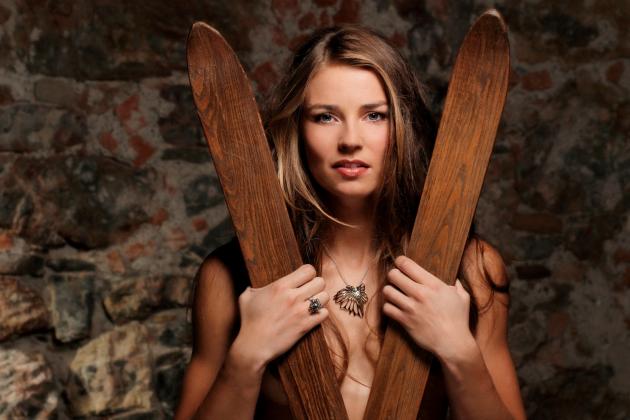 Image via unkar.org
I will be honest. Before the winter Olympics, I had no idea who Tina Maze was or what she did. Now we all know.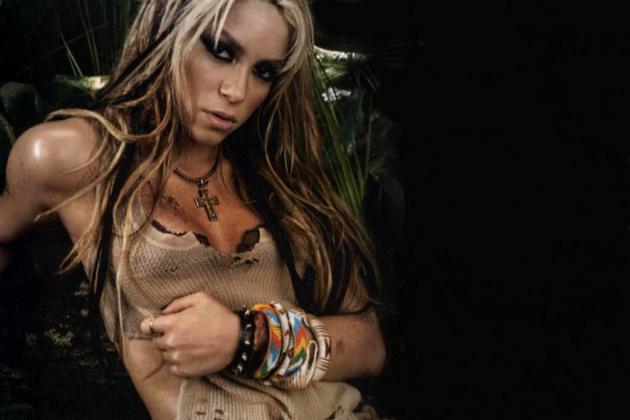 Image via wallpapersfreedownload.blogspot.com
In case you haven't noticed yet, Shakira is shopping for baby clothes. I wonder how those hips will make out.
Image via cfbsection.com
Samantha Steele is not only doing a good job on ESPN's College GameDay, she is doing a better job than her predecessor (Erin Andrews).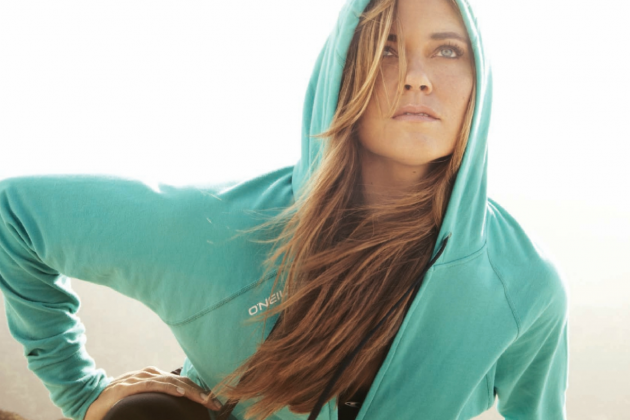 Image via blog.stylesight.com
You don't have to agree, you just have to recognize true beauty in a female athlete to understand this choice for Natalie Coughlin as a sex symbol. That is all.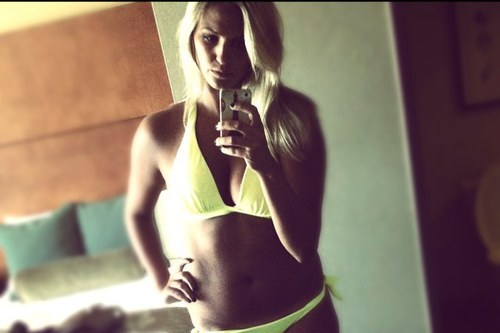 Image via twitter.com
I want to watch European women's basketball now. How about you?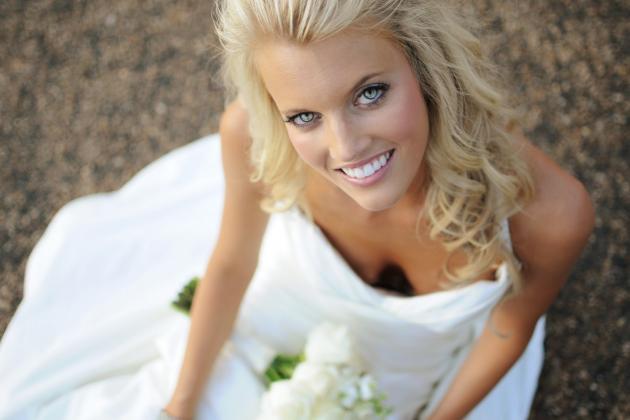 Image via bloggedblessings.blogspot.com
Never has a red dress done more for a WAG than Lauren Tannehill. Overnight, she went from wife to celebrity model.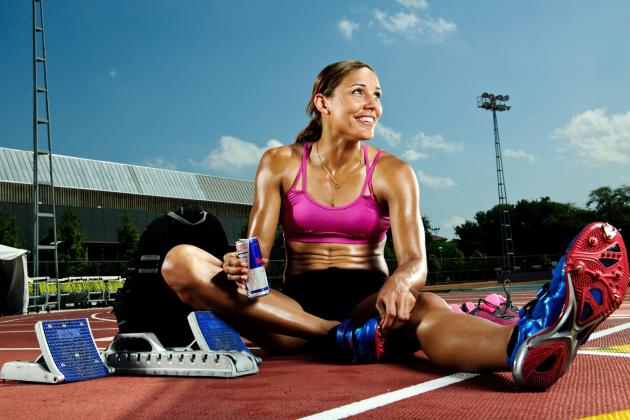 Image via hellobeautiful.com
Poor Lolo Jones. We were all hoping to see her finally get that gold medal she worked so hard for—only to fall short by three spots.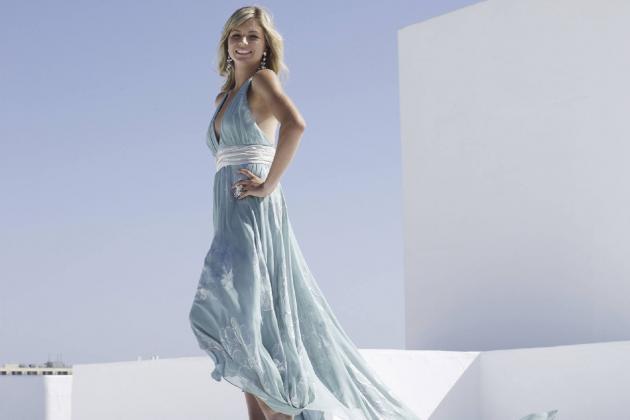 Image via tenniswallpaper.org
You can take your pick, WAG or athlete? Either way, Maria Kirilenko is still making this list.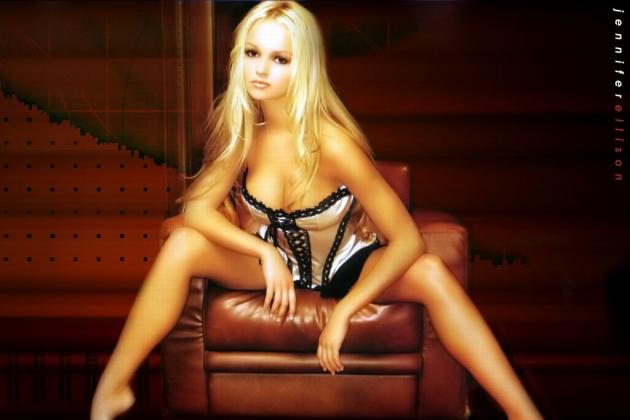 Image via celebpicturesnow.com
Jennifer Ellison is the epitome of a European WAG. If you don't believe me, look her up sometime.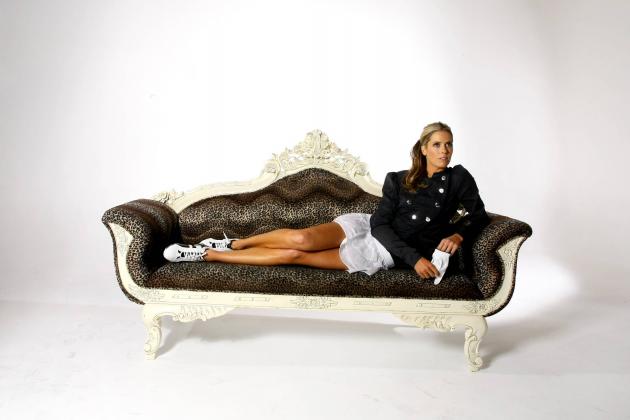 Image via moviebie.com
I love hats. I love accents. I love tall, skinny, beautiful women with long legs. So naturally, I would love Anna Rawson. Join the club.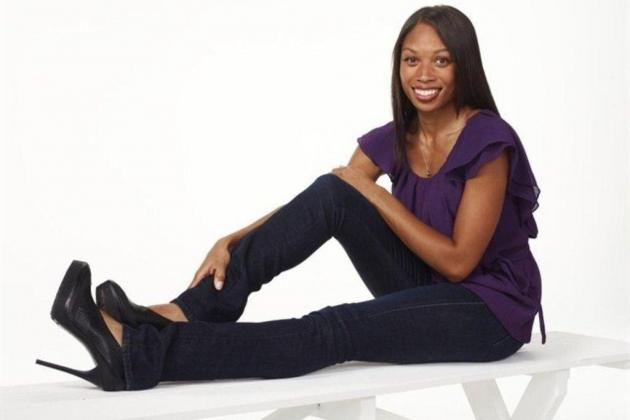 Image via sensualgratification.blogspot.com
Allyson Felix should always be invited to be a part of the U.S. Olympic track team. Always.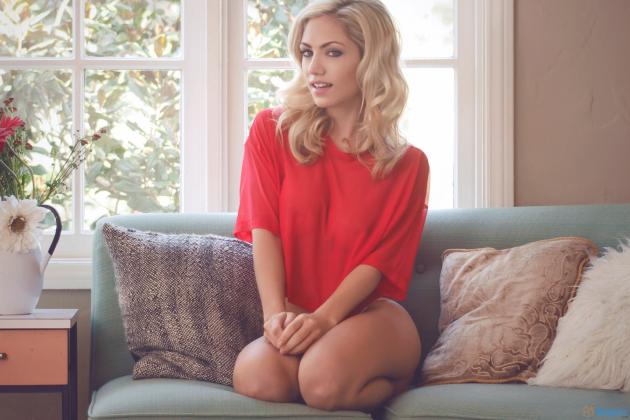 Image via bhmpics.com
Stop whatever you are doing and start watching Bellator MMA. Trust me, you won't be disappointed.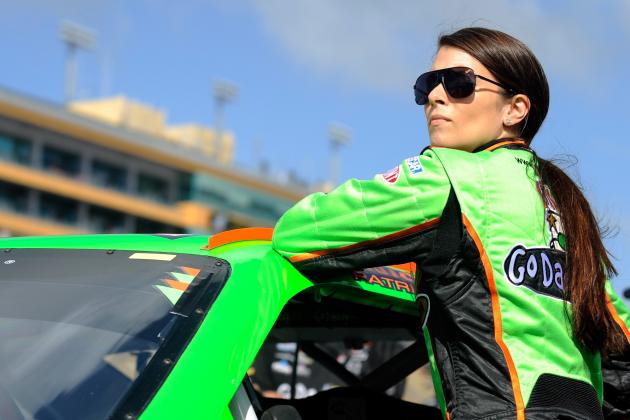 Image via dailycaller.com
You might hate her and think she is overrated, but you can't deny her having a spot on this list.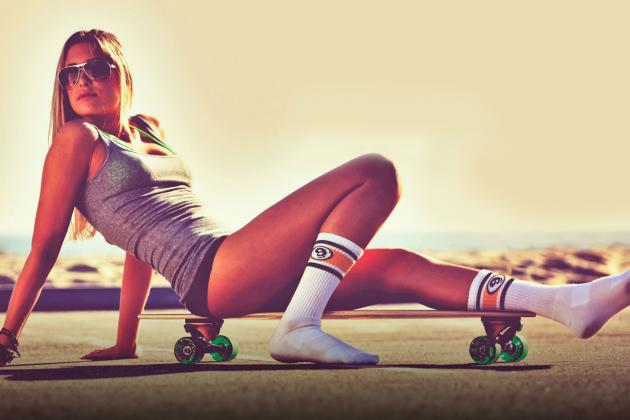 Image via varimages.com
If I owned a surfboard and lived near the ocean, I would surf all day every day.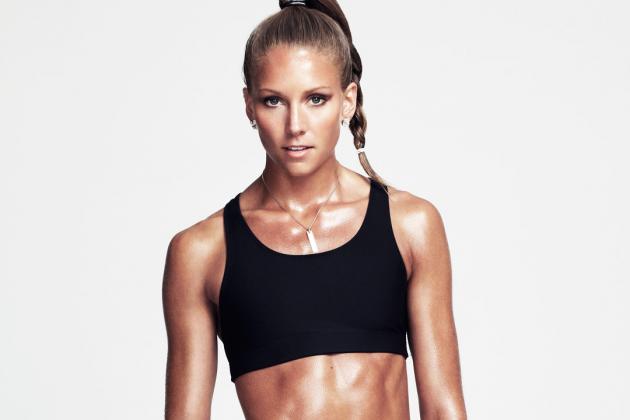 Image via jjcruzmx.blogspot.com
What a body! There are athletes, and then there are athletes.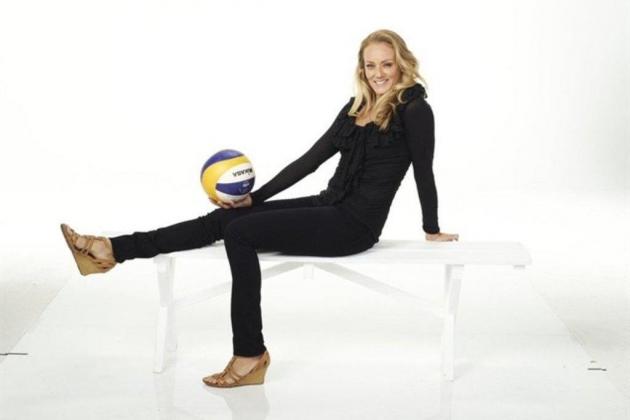 Image via poptower.com
I just wish we would have known about Jennifer Kessy eight years ago. Better late than never, I guess.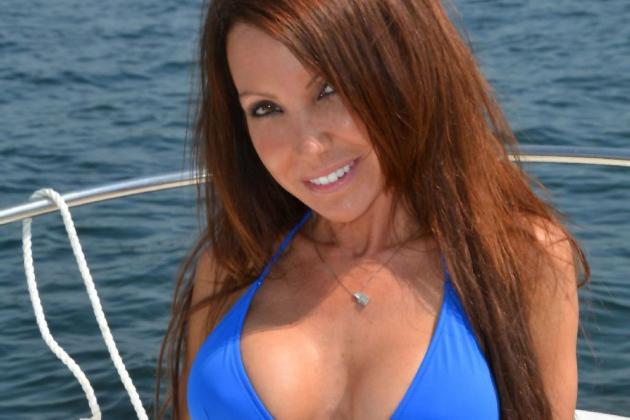 Image via twicsy.com
Our first superfan of the list. Just so happens to be a woman they call Front Row Amy.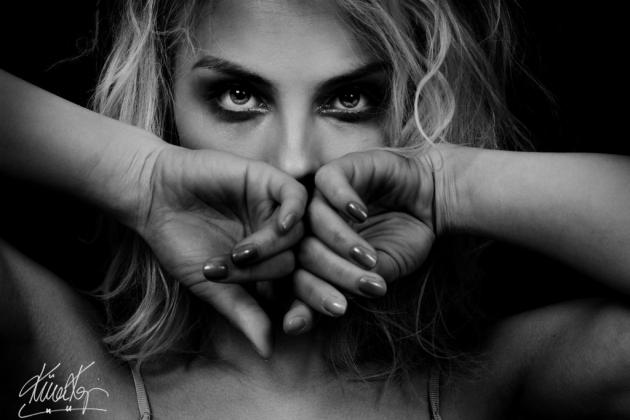 Image via zeusbox.com
Not sure whether you realized it or not, but the winter Olympics are coming. Fast.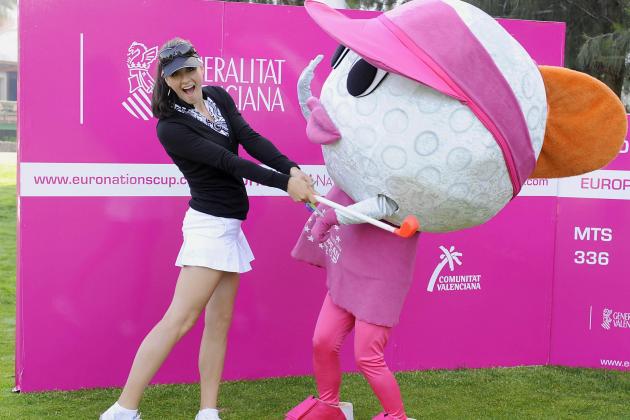 Image via revisitagolfcostablanca.com
Is it just me, or have the women of golf become more amazingly beautiful?
Image via messages.herbiceps.com
I find it hard to believe cycling on a mountain is a sport. But then I watched a video of it, and now I understand.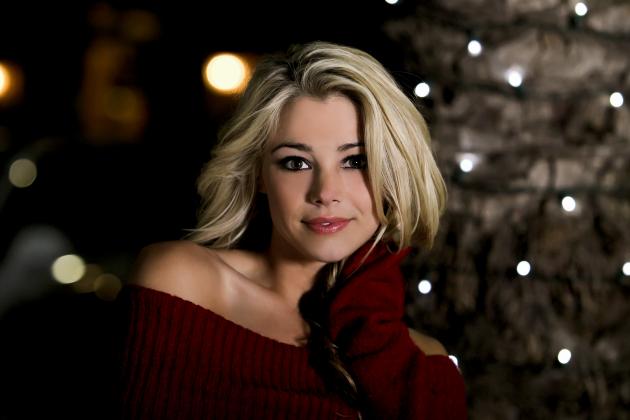 Image via amandapflugrad.com
Fox Sports made a solid hire with this former Oregon cheerleader.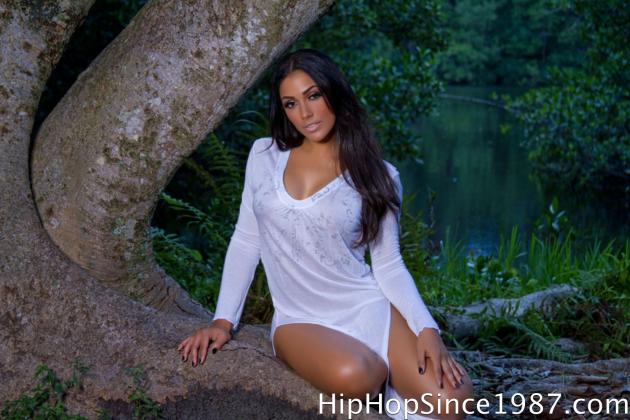 Image via hiphopsince1987.com
Floyd Mayweather is crazy. He has more money than any of us yet he finds ways to rub it in our faces that he is throwing the money away gambling.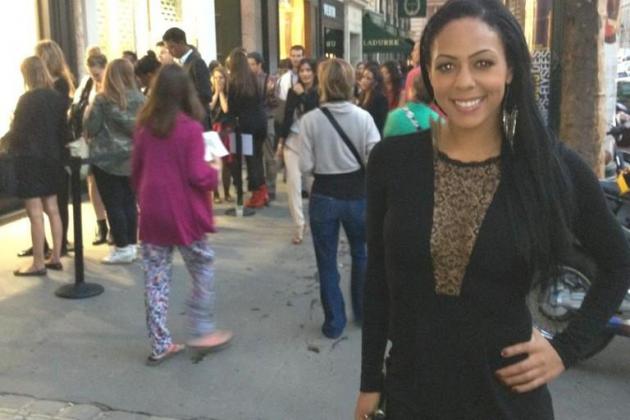 Image via twitter.com
With the addition of Sydney Leroux on Team USA, they now have the best scoring trio in the world.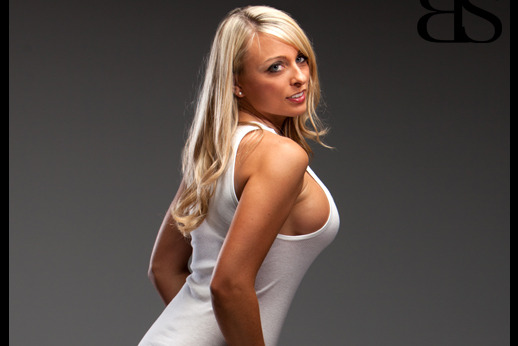 Image via modelmayhem.com
If you own a TV or have ever watched MMA, then you have probably seen this beautiful model and fan from Oklahoma.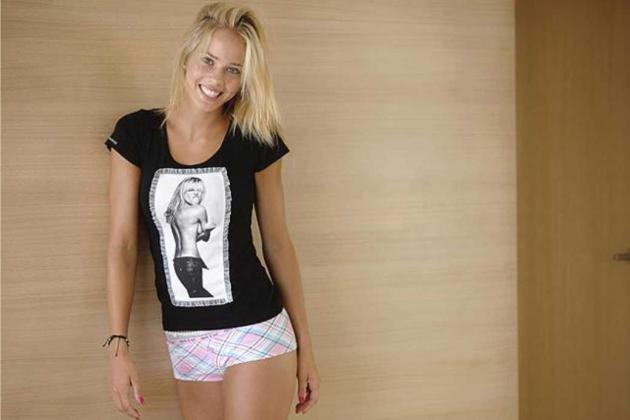 Image via blogistanak.blogspot.com
Now Croatia has beautiful blonde female basketball players? Game over.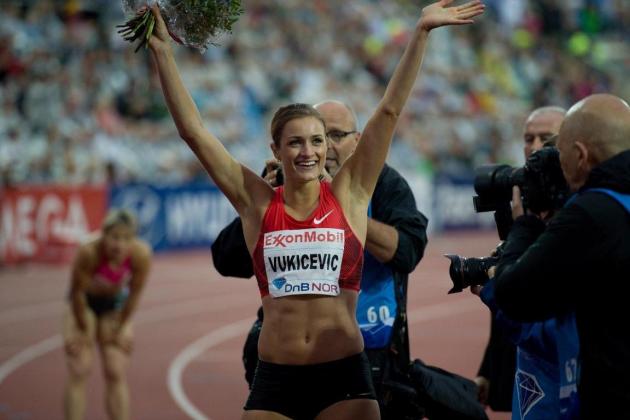 Image via wallsfree.com
What happens when you combine Serbian and Norwegian bloodlines? You get beautiful results.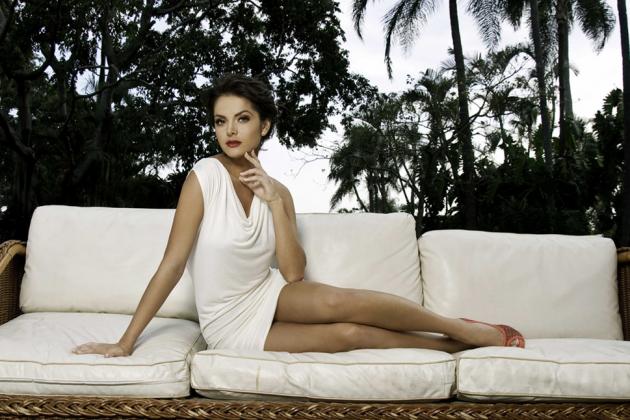 Image via marisolgonzalez.com.mx
How is this the first I am hearing about Marisol Gonzalez? Where have I been for the past three years?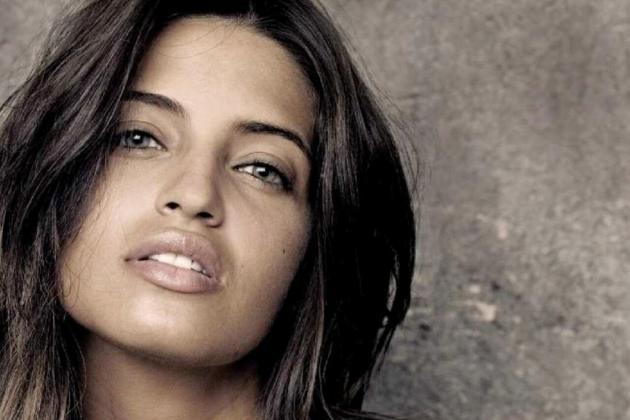 Image via soccerball365.com
Some might consider Sara Carbonero a WAG, but I remember her from the sidelines of the soccer field as a reporter first.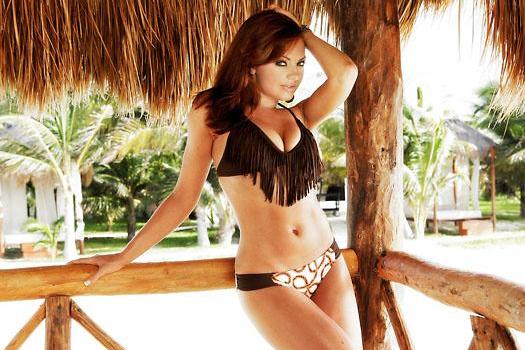 Image via myspace.com
I have always wondered how someone could get the nickname of "Mile High Sports Betty." But I think I just figured it out.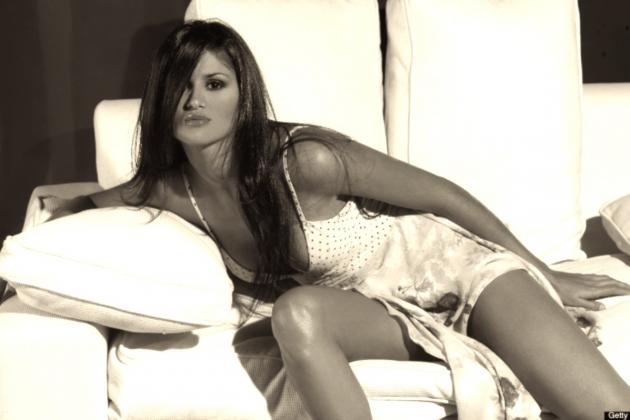 Image via francoleryn.com
Leryn Franco is to being a hot female athlete as Donald Trump is to being a billionaire. Some things will never change.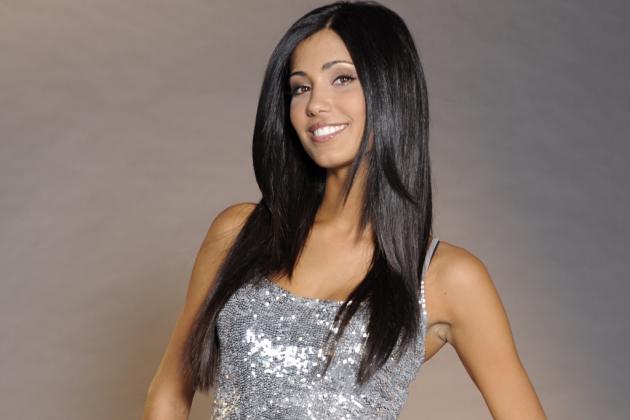 Image via scrivania.altervista.org
The Federica Nargi campaign has begun, and you are the voters. Now go and find me some more photos. Now.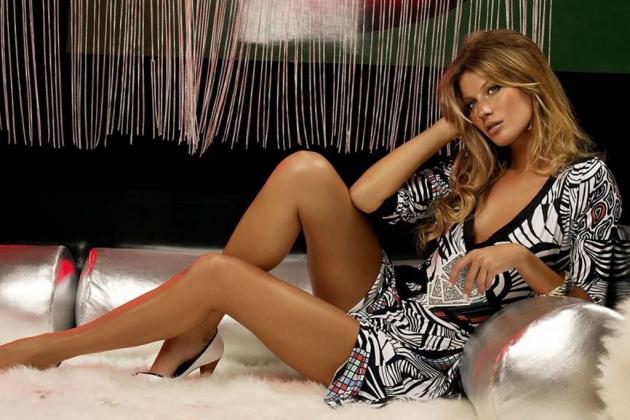 Image via movieplaner.com
Not only did Tom Brady win the life lottery, this dude has the sexiest wife any man could ask for. Talk about winning.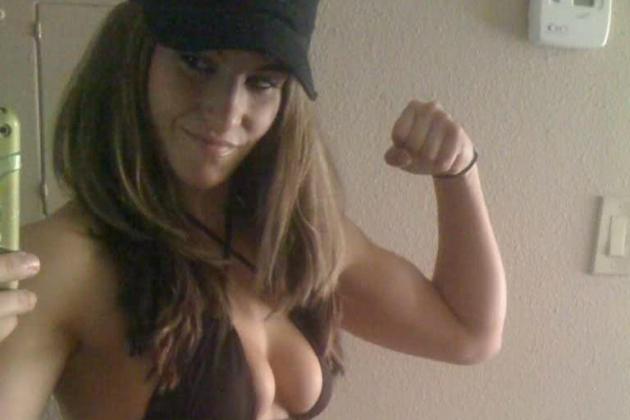 Image via cageradio.com
Outside of Gina Carano, MMA has been needing someone else to step up as the sexiest female fighter. Miesha Tate has answered that call.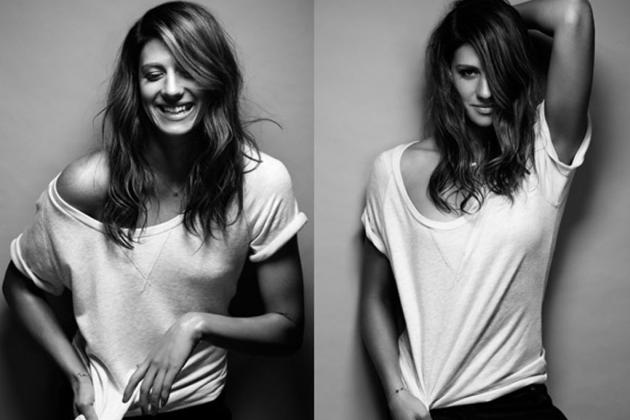 Image via top2best.com
It has been two Olympic games, and all I have done is talk about how incredibly hot Stephanie Rice is. If she comes back for a third, you won't even have to ask.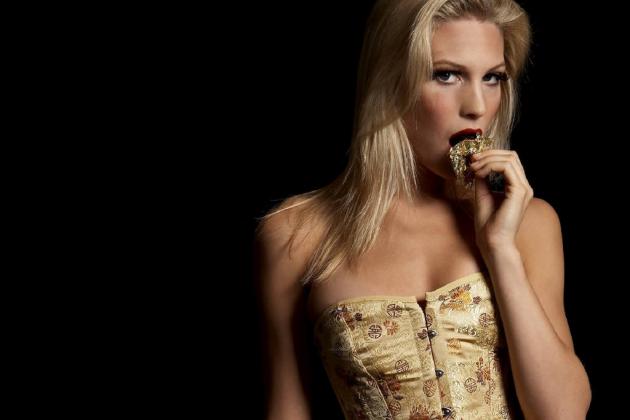 Image via xtremewalls.com
Soccer fans meet Sarah Brandner, Germany's finest WAG. She might not be married yet but I don't see her boyfriend dumping her anytime soon.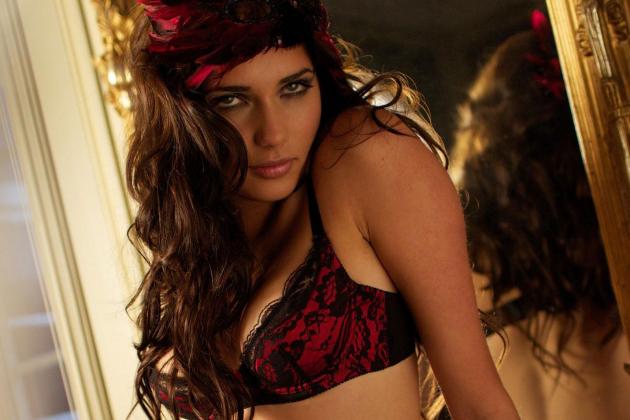 Image via allstarpics.net
The MLB season isn't over until its over. Just ask Ryan Braun and the Milwaukee Brewers who are making a late push for the postseason.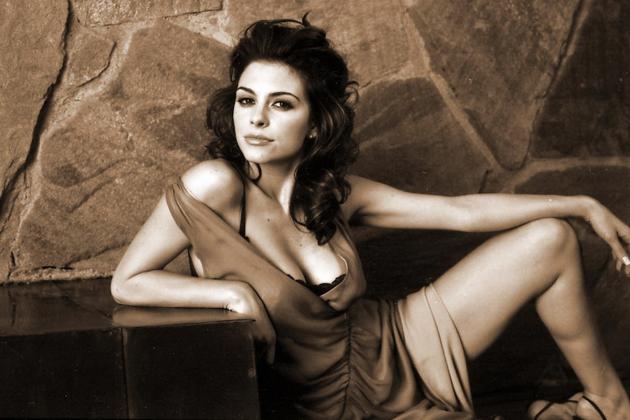 Image via legcross.com
If you don't think Maria Menounos is a big fan of her New England clubs, then maybe you should check this out.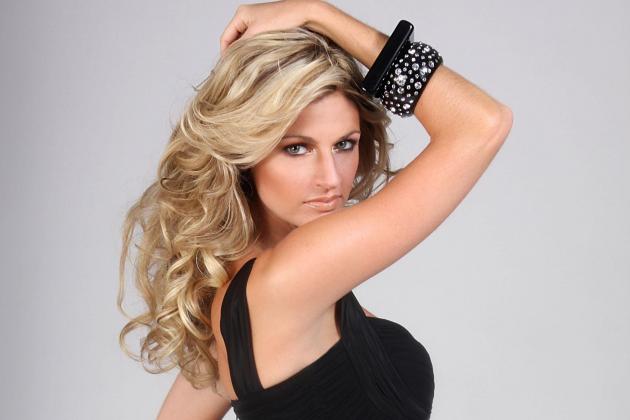 Image via aseaofblue.com
Erin Andrews and Michelle Beadle both left ESPN within a few months of each other. I don't think we could handle anymore of these departures.
Image via bitewallpapers.com
Bar Refaeli's boyfriend, Shaun White, is so cool that NBC brought him into the studio during the Summer Olympics for an interview.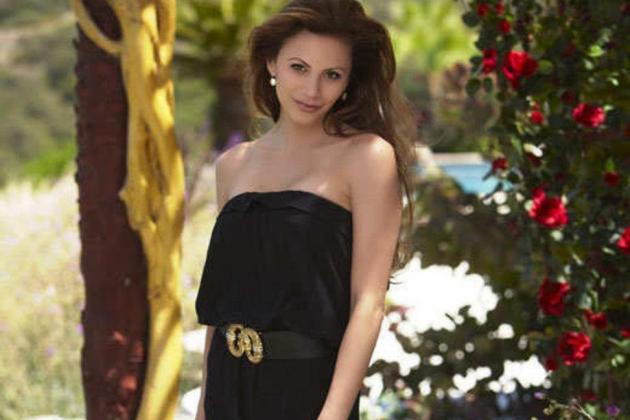 Image via poptower.com
Am I the only person excited about Ryan Anderson being traded to MY New Orleans Hornets? I just can't wait for the NBA season to begin.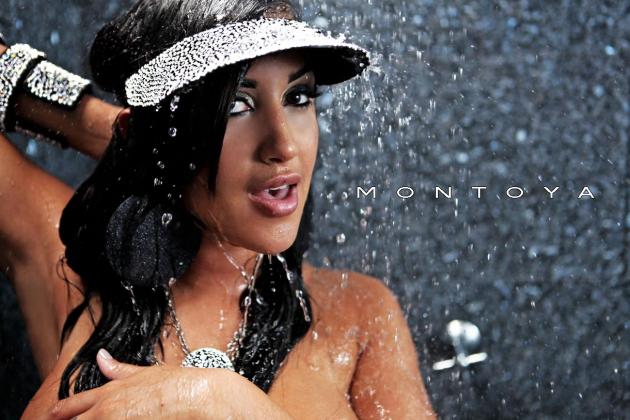 Image via dynastyseries.com
How can you not love Reggie Bush? He doesn't just win at life, he makes life his b...well, you know the word.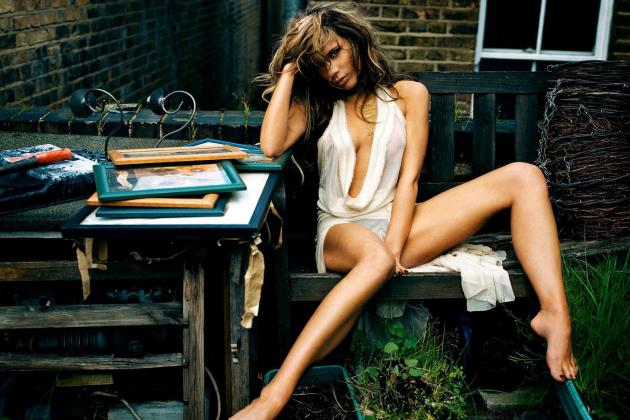 Image via celebritywallpaperbase.com
Victoria Beckham will always be herself. Just watch her performance with the Spice Girls during the closing ceremonies. Classic Victoria.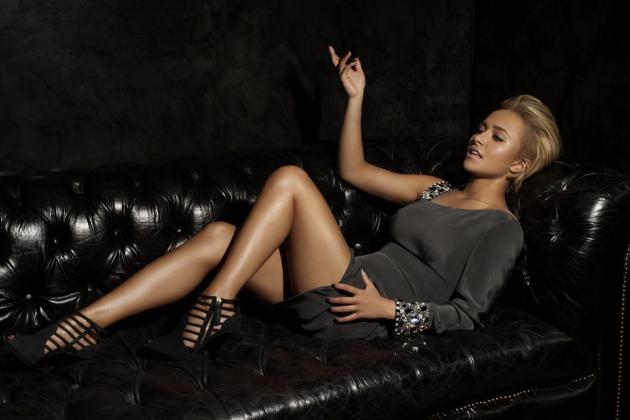 Image via operationsports.com
Who is Scotty McKnight? No seriously, who? Should I pick him up for my fantasy team or not?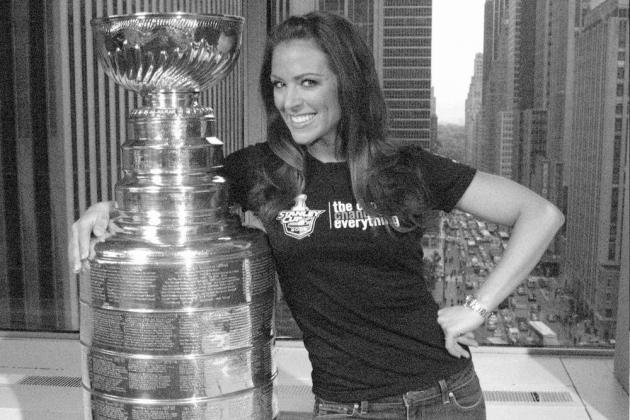 Image via fromtheblueseats.com
Carrie Milbank is a sports reporter, but before that she was a Houston Texans cheerleader, which just so happens to be the hottest cheerleading team in the NFL.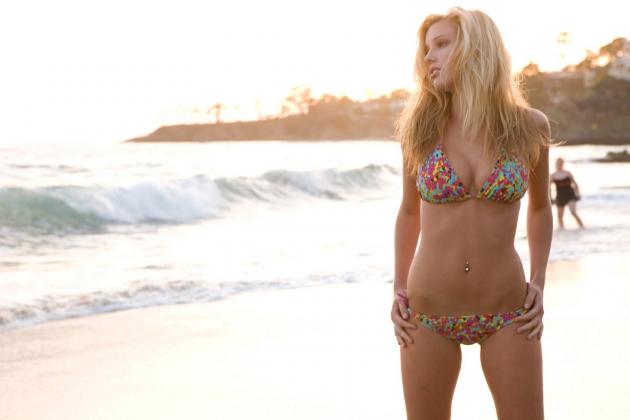 Image via zarzarmodels.com
Is it just me, or are ring girls the hottest women on the planet? So it isn't just me?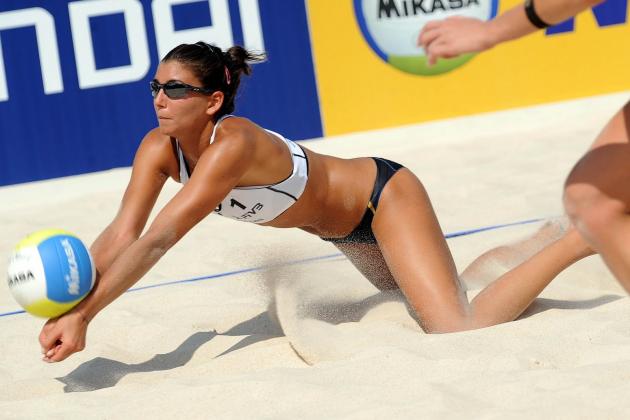 Image via jennybarazza8.blogspot.com
Beach volleyball is the greatest sport in history. Guys can get away with staring—they can just act like they are watching the game.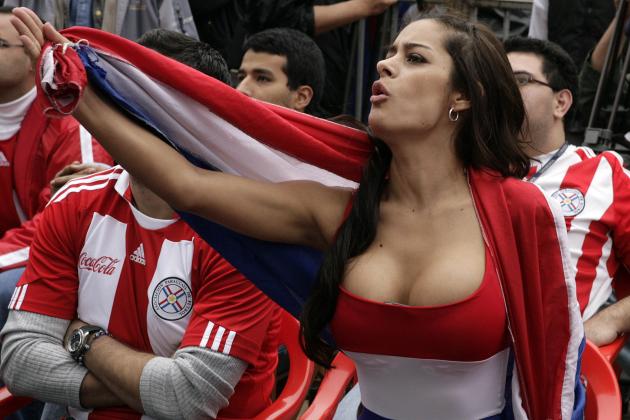 Image via hqwallpapers.eu
Larissa Riquelme is the fan from the 2010 FIFA World Cup who told the world she would strip off her clothes and run the streets of Paraguay if her team won.
They lost, but her clothes still seemed to come off.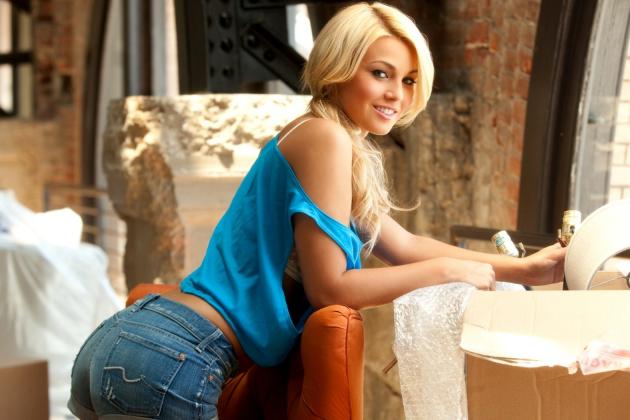 Image via thepaperwall.com
Ciara Price might or might not be dating a famous NHL star. Do we care? Not so much.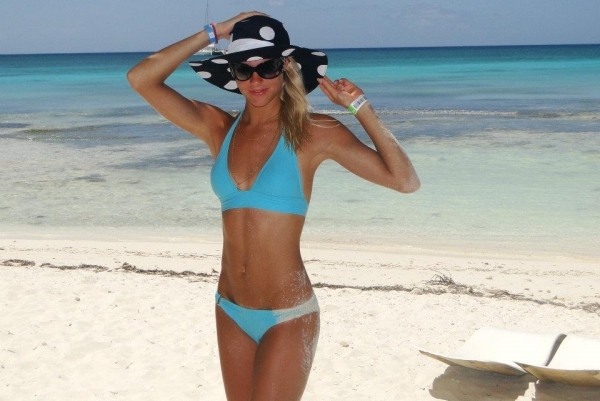 Image via listal.com
Darya Klishina is so talented she can switch from one sport to another and still be great at it and is now training to become a distance runner.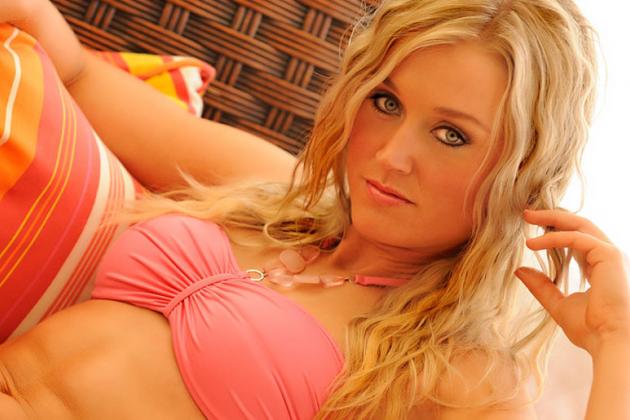 Image via blaironeal.com
Blair O'Neal just might be one of the sexiest female golfers since the invention of walking.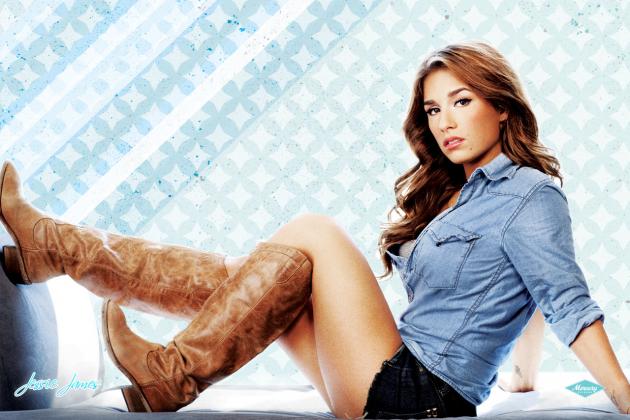 Image via entertainmentwallpaper.com
Jessie James is more than just a WAG. She is actually more famous than her future husband Eric Decker.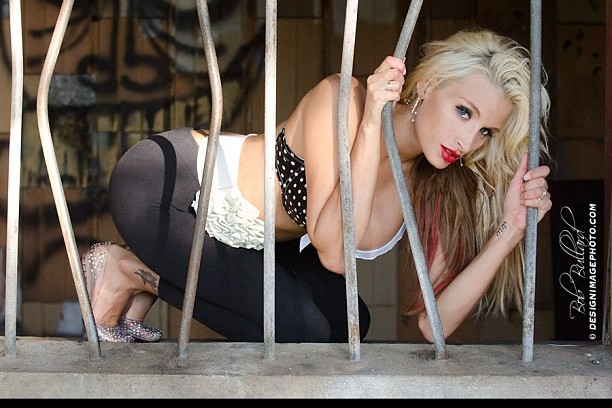 Image via twitter.com
Melissa loves the New England Patriots. She loves everything about New England, too. Even the Celtics.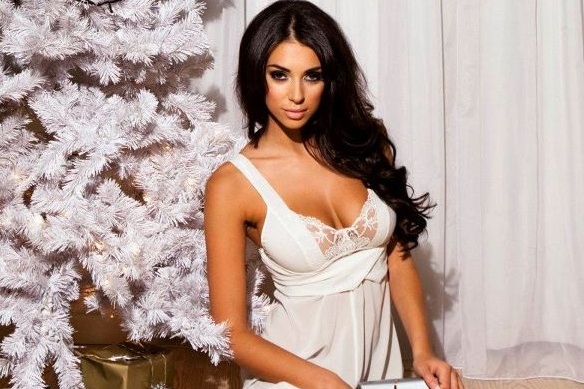 Image via basket-infos.com
Blake Griffin can start learning how to play online poker, because if Sabrina Maserati was my girlfriend, I wouldn't leave the house—ever.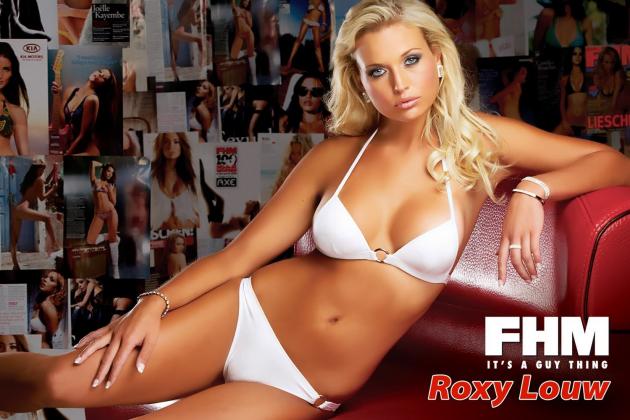 Image via fhm.com
Surfing will never be the same. Roxy Louw is about to become the Alex Morgan of her sport.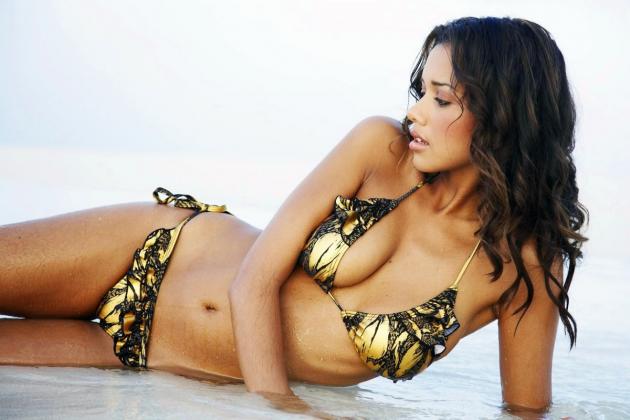 Image via zeusbox.com
Even though Kieran Richardson looks like a character from That 70's Show, he is still the man who gets to call Natalie Suliman his own.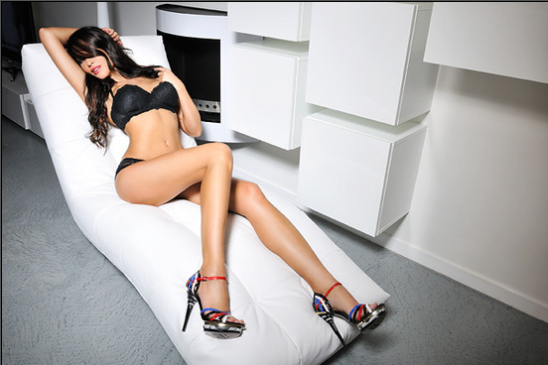 Image via thebiglead.com
If Sidoni Biemont ever wanted to pose for Playboy, Maxim, or Loaded, there are not many men that would object. Or many women, either.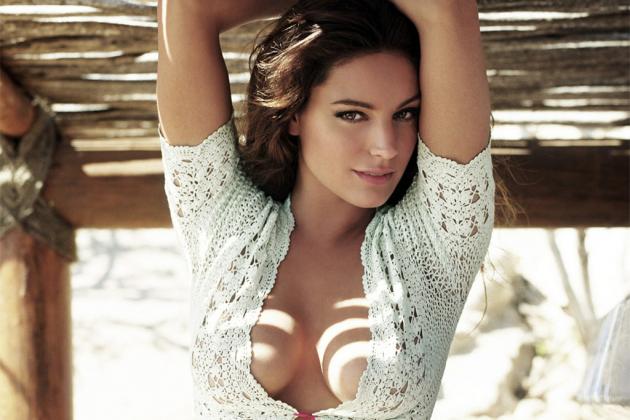 Image via dreamwallpapers.co.uk
It didn't take me too long to remember that Kelly Brook is a two-time WAG. Thom Evans is the lucky man this time.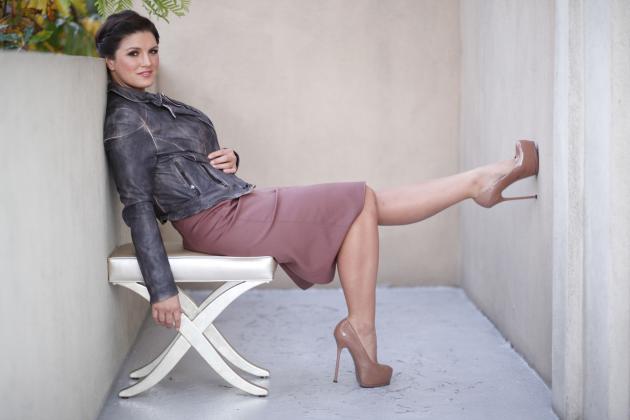 Image via turboimagehost.com
Gina Carano seems to have fallen off the map. Her last fight was almost four years ago. I think it might be time for a comeback tour.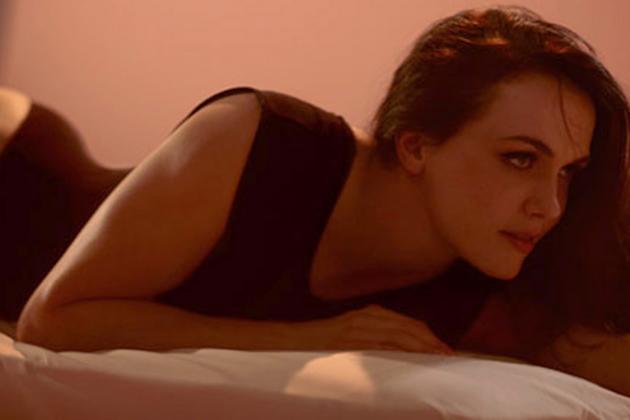 Image via celebscentral.net
Find me another sport where women wear tights and ride bikes in a giant indoor track. You can't. There can only be one.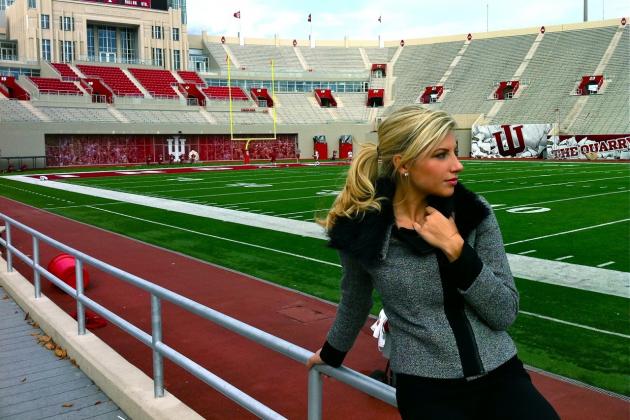 Image via melanie-collins.com
Reporting has never been sexier than when Melanie Collins steps in front the camera. Amazing.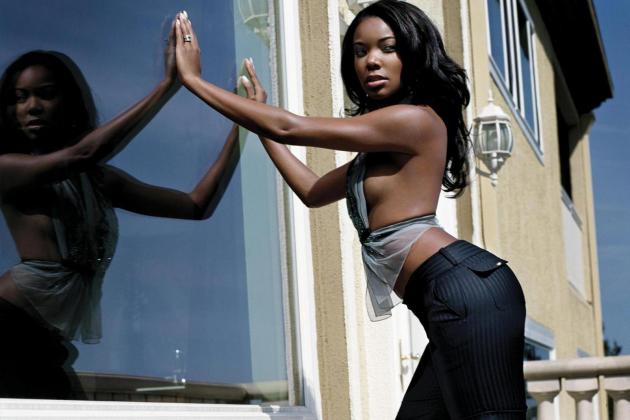 Image via get-free-wallpapers.com
How many more movies will we see Gabrielle Union in before we realize she is one of the hottest females in Hollywood?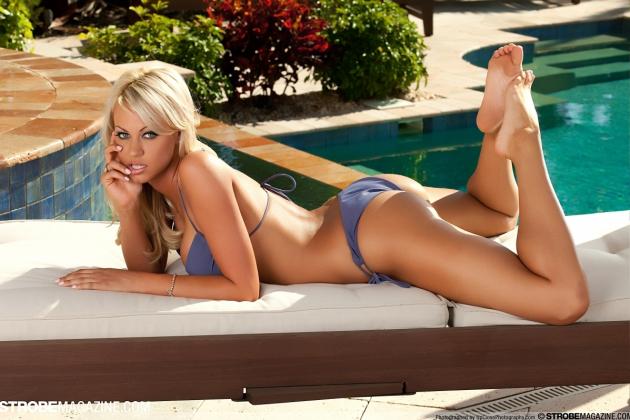 Image via almostinstantly.wordpress.com
Landry Fields graduated from Stanford and now plays in the NBA. It is only customary to date a smokeshow.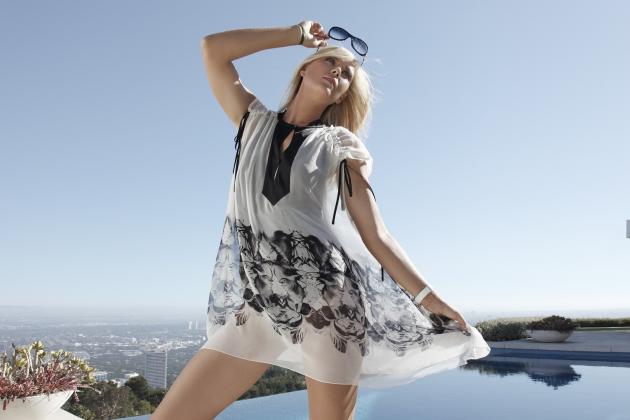 Image via hdwallpapersdesktop.com
Has there ever been a sexier Russian female tennis star not named Anna than Maria Sharapova?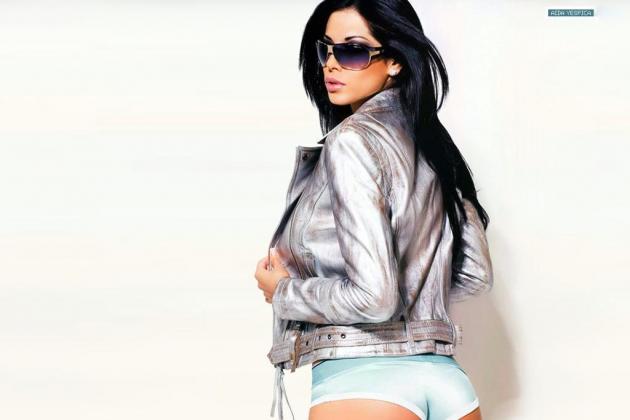 Image via celebs101.com
Aida Yespica not only has a sexy name, she has an incredible, well, you can see what I mean from this photo.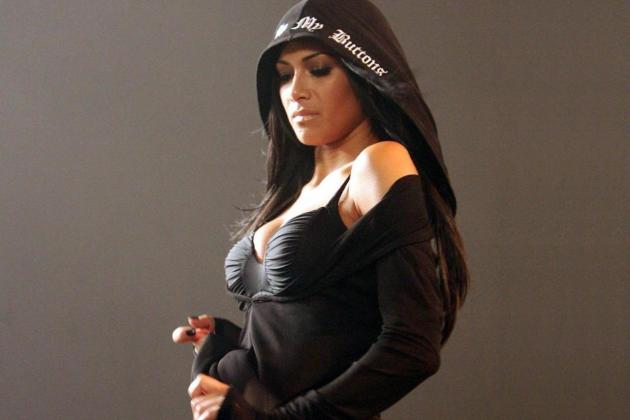 Image via wallpapers.funmunch.com
Lewis Hamilton knows a thing or two about winning on the track, but he also knows a few things about winning in life.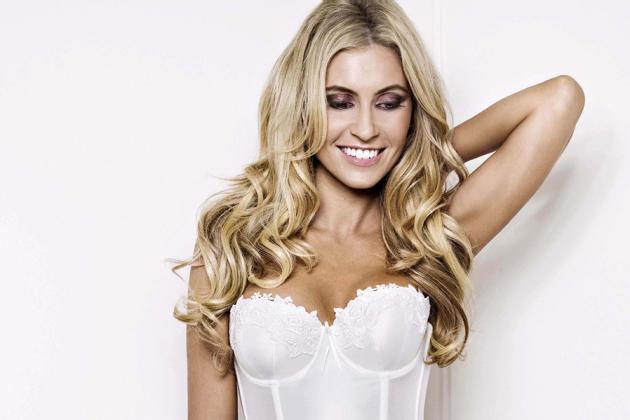 Image via socialitelife.com
It doesn't matter where Robbie Keane plays soccer, the one thing that will always be true is that Claudine Keane will be right behind him.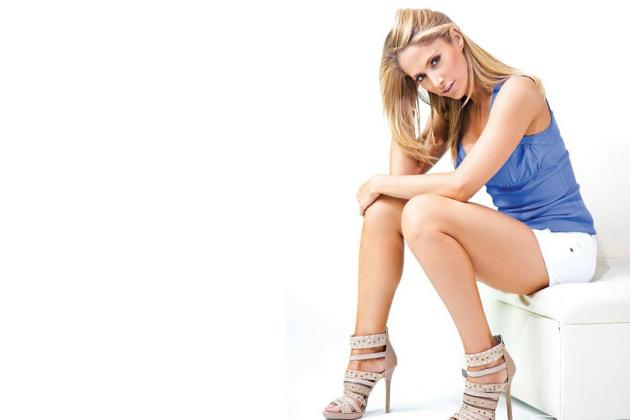 Image via wikifeet.com
Just when you thought I had forgot about Ines Sainz, I bring her back. You don't forget that kind of sexiness. Ever.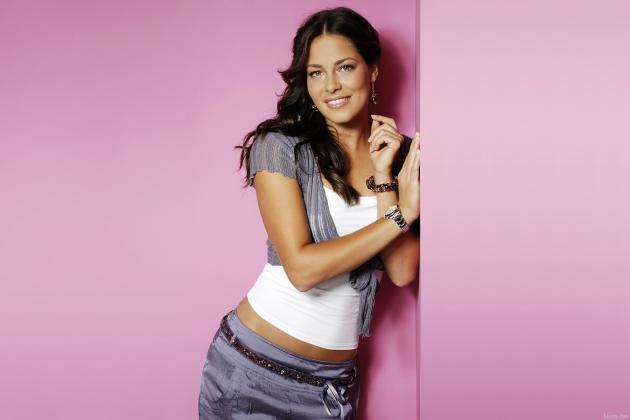 Image via frostapps.com
Ana Ivanovic is just what tennis needed. She is a beautiful Serbian with the ability to swing a racket. Nice.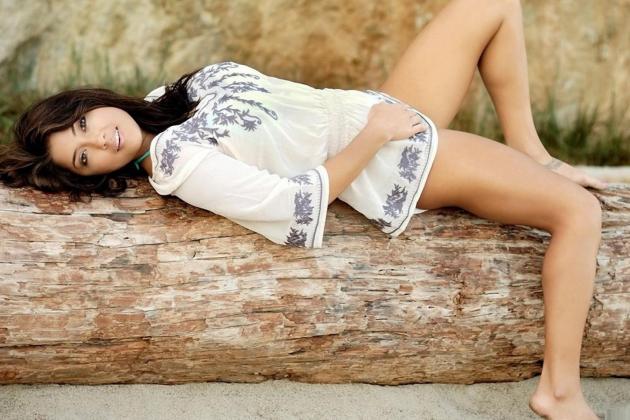 Image via xgbook.com
Arianny Celeste. Are there any more words I need to use to describe her?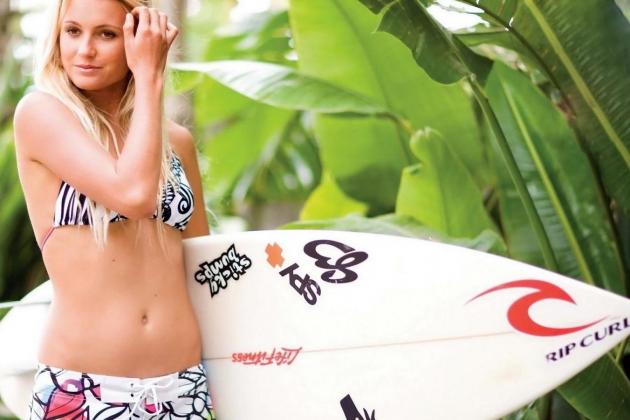 Image via wallsdl.com
Before there was the Internet, female surfers weren't too popular. But now, they are all over the place.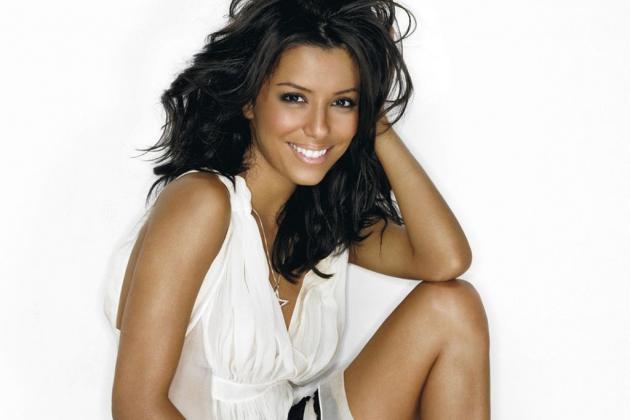 Image via wallpaperslot.com
Please tell me it ain't so, Eva. Please tell me you aren't really dating Mark Sanchez.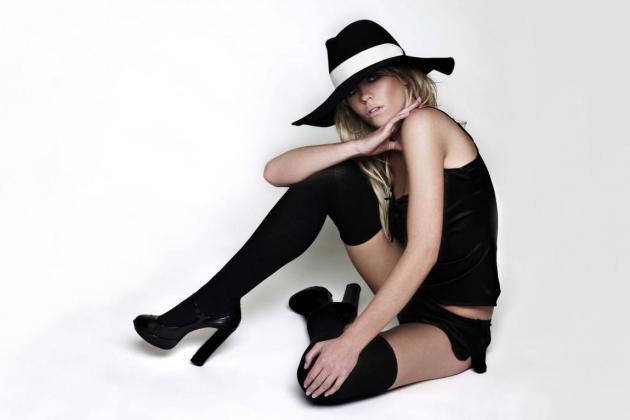 Image via pixmule.com
Peter Crouch is a lucky man. He is even married far outside his class. He better enjoy the ride.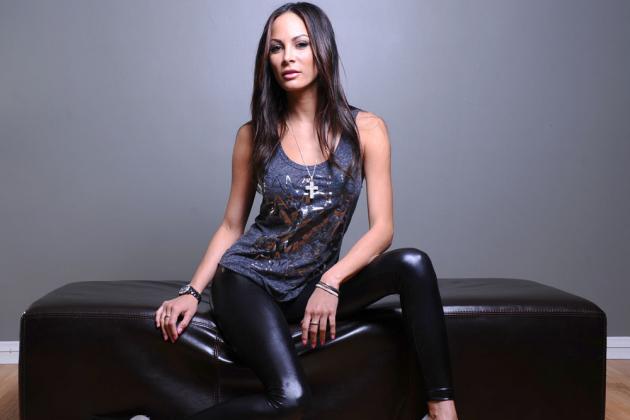 Image via famousas.com
Kenda Perez is not just a reporter. She is also a full-blown MMA enthusiast, and she just so happens to be smoking hot. A perfect combination.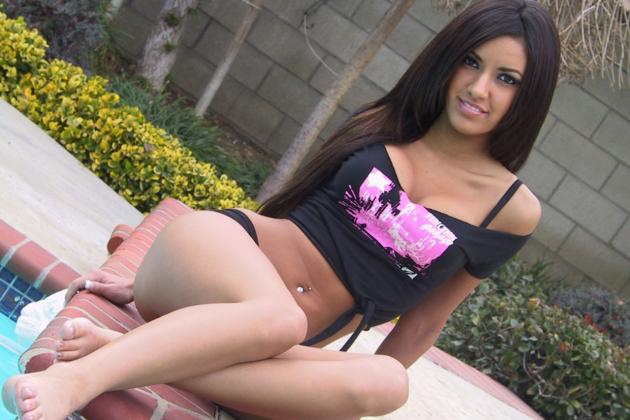 Image via onlyhdwallpapers.com
I have always been a fan of Mercedes Terrell. I have just never watched her fighting promotion. Go figure.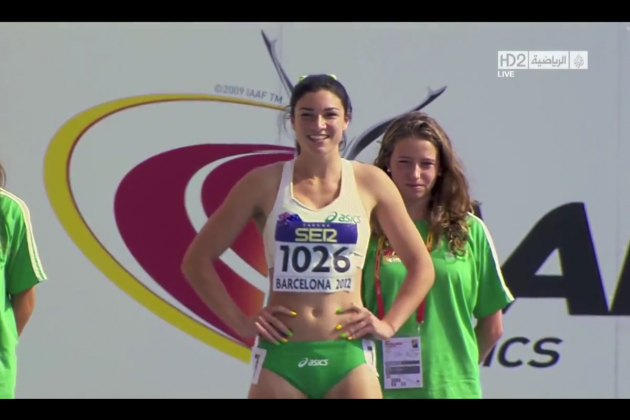 Image via tumblr.com
We now get four years to build up the beautiful Michelle Jenneke. Just wait until Maxim and Playboy come calling.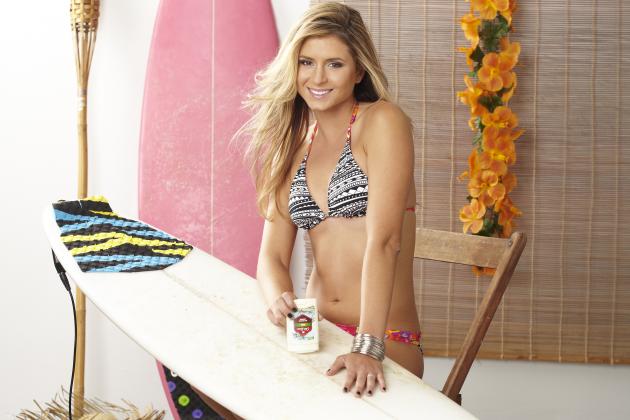 Image via magicbulletmedia.com
From the shores of Hawaii to the clubs in Las Vegas, Anastasia Ashley is a sex symbol in any location. Especially surfing.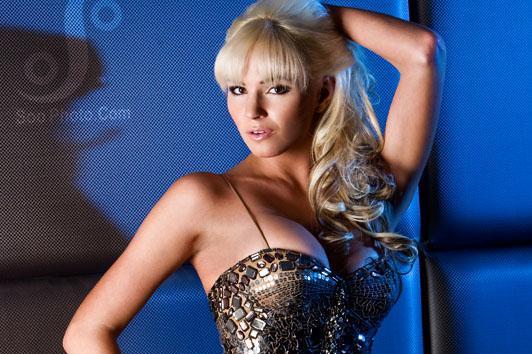 Image via modelmayhem.com
She is funny, sexy and cute, and she has a fantastic sense of not caring about what anyone thinks about her. You have to love a woman like that.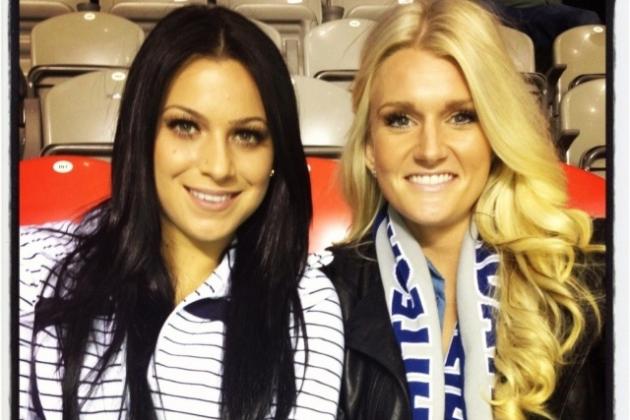 Image via twitter.com
Ladies and gentlemen, I introduce you to the hottest duo in Canadian soccer history. Scratch that—these are the hottest two women in Canadian sports history.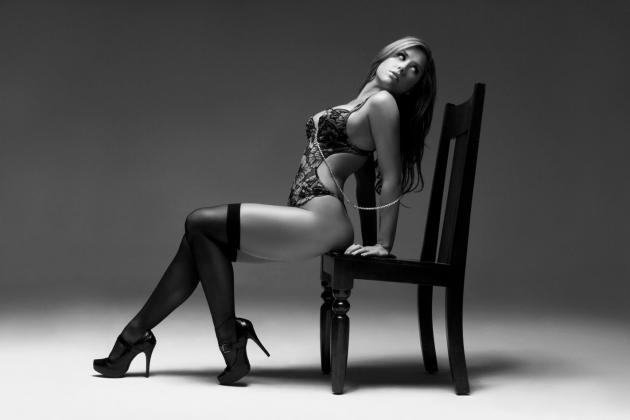 Image via mmafix.com
Is there any better? If you find a sexier ring girl, let me know. The world must be informed.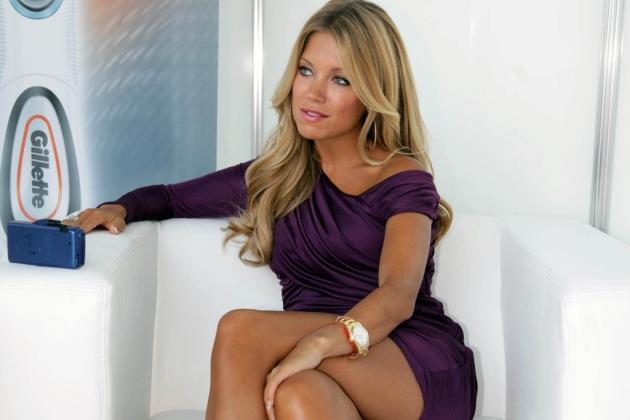 Image via footballlove.com
When Sylvie Van der Vaart poses in lingerie, the world stops spinning for a minute. No, seriously—time stands still.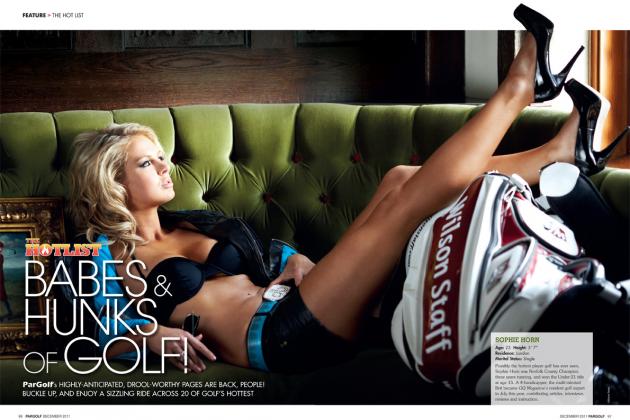 Image via pargolfmagazine.com
Sophie Horn is the next Natalie Gulbis. Check that—she is the better, more improved version of her.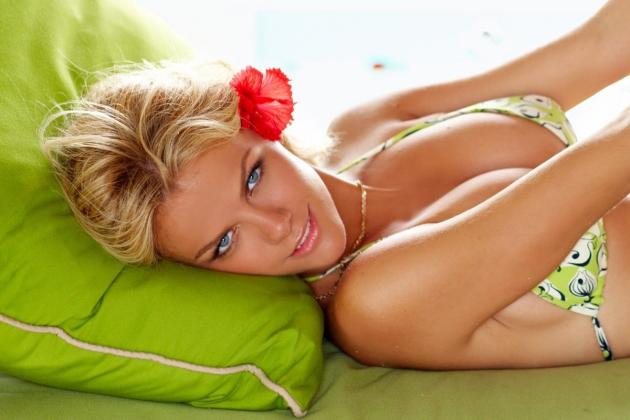 Image via mypopulars.com
Sorry boys, this is the beginning of the end for Brooklyn Decker. Her hubby, Andy Roddick, is retired from tennis.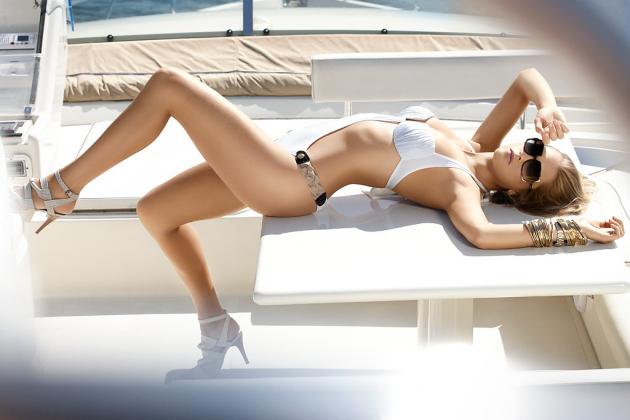 Image via hockeygods.com
There is a new queen in town, fellas, and her name is Ellen Hoog. Please remember her.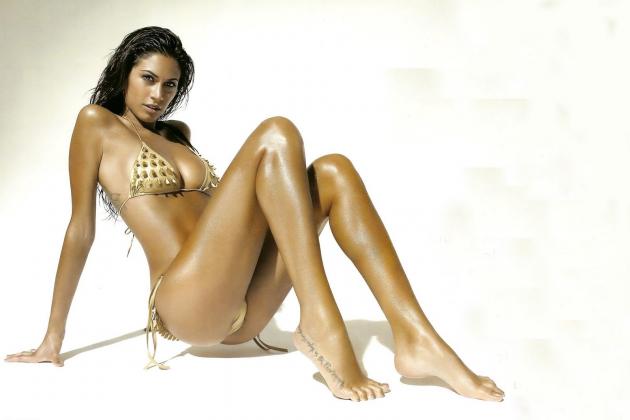 Image via rconfidencial.blogspot.com
Melissa Satta could be fine in a trenchcoat and parachute pants at a blind man's convention. How is that for sexy?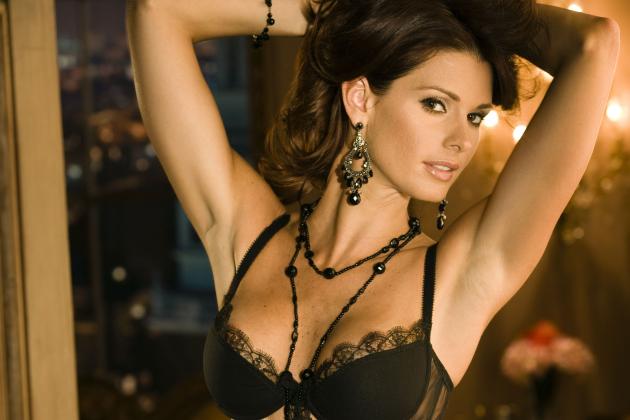 Image via 1zoom.net
Evan Longoria and the Tampa Bay Rays are making things interesting in the MLB wild-card race, but it won't be enough. Too bad, I wanted to see Jaime in her playoff gear.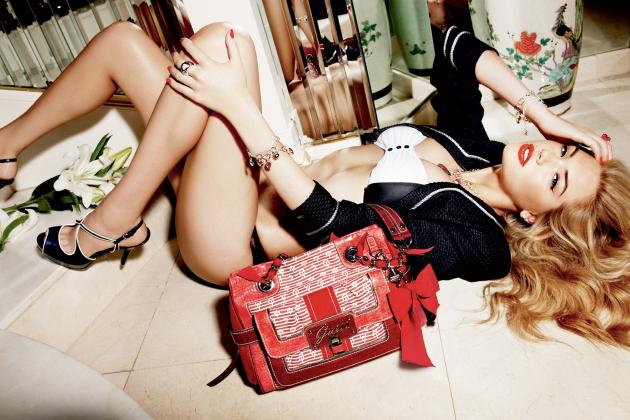 Image via 1zoom.net
It is official. Kate Upton is dating Justin Verlander. Now we can enjoy the beautiful Kate Upton for years to come.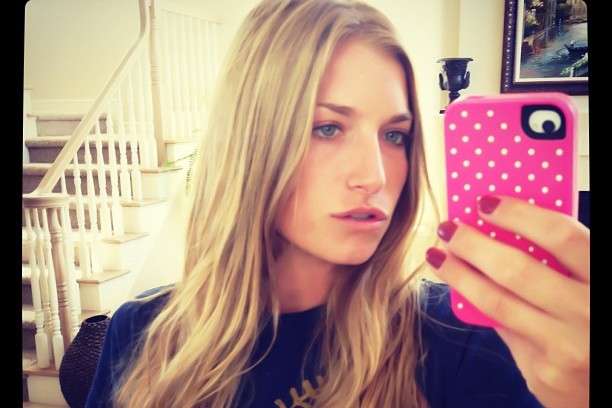 Image via twitter.com
Cal softball will never be the same now that Jace Williams has graduated. But what about the sports world? It might never be the same.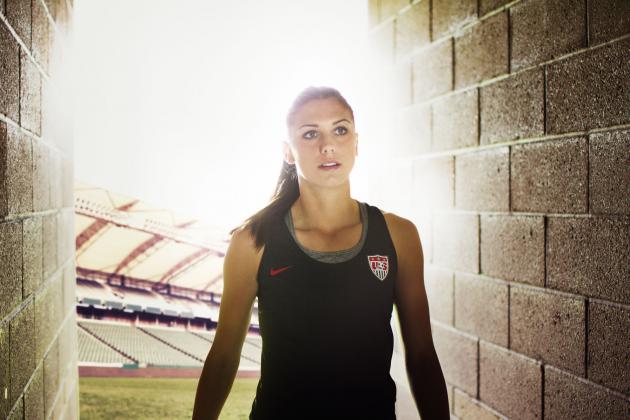 Image via embryrucker.com
Alex Morgan has transformed the way we look at female soccer stars. Not only is she one of the best scorers in the world, she is also the sexiest.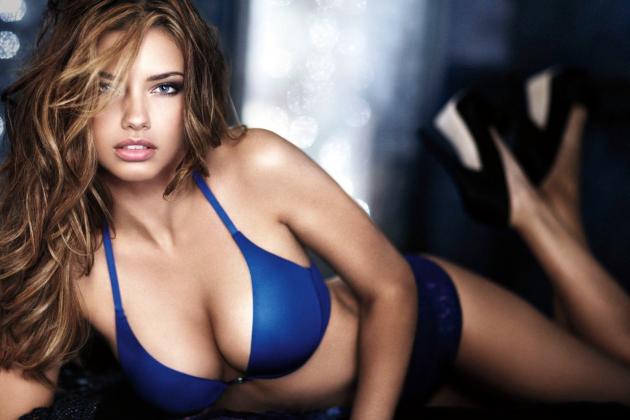 Image via venusbuzz.com
There are not enough words to describe Adriana Lima's sex appeal. So I will just left you fill in the blanks.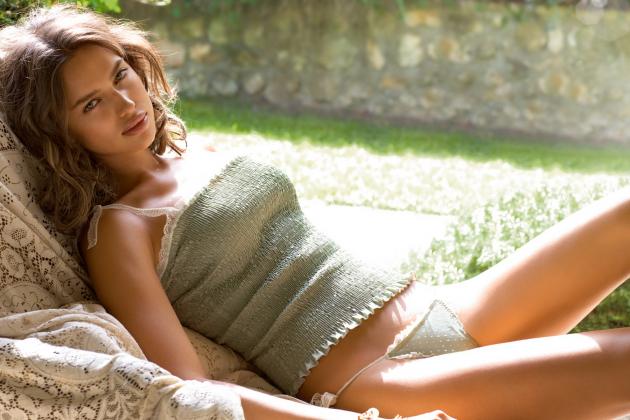 Image via desktopwallpaperz.com
Besides her natural beauty, Irina Shayk has earned a spot near the top of the list thanks to her ability to lock down Cristiano Ronaldo.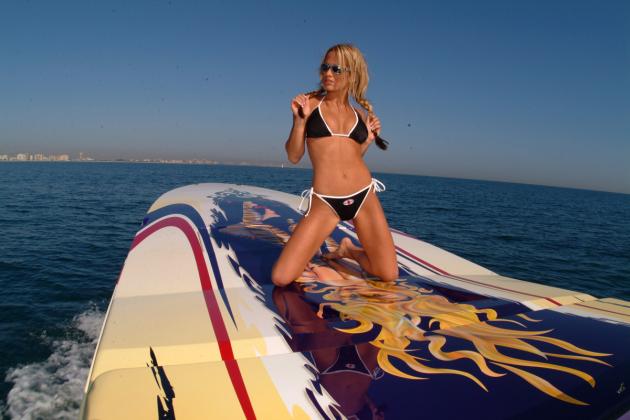 Image via wikifeet.com
I always thought Erin Andrews would be the hottest ESPN reporter ever. Boy was I wrong.