Washington Redskins vs. Cincinnati Bengals Live Blog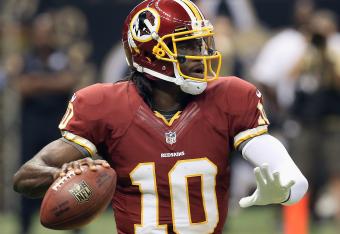 Ronald Martinez/Getty Images
RGIII and the upstart Redskins are taking on last year's biggest surprises in the Cincinnati Bengals.
Keep it here for live updates and analysis throughout the game.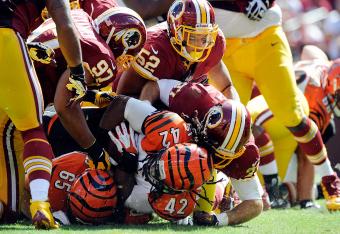 Some final thoughts
First these replacement refs are a joke
The Redskins secondary is also a joke. Almost as many mistakes as the refs
AJ is an absolute beast. Took over the game today.
The Redskins run game is doing very well but was not there in the first half today.
RG3 continues to impress despite other factors around him.
The Redskins offensive line = replacement refs/secondary
Andrew Hawkins is a very underrated weapon for the Bengals.
Michael Johnson had a great day for the Bengals D. Plenty of weapons on that d-line.
Game is over
Bengals - 38, Redskins -31
These refs cannot take control of this game. Embarrassing.
RG3 just owns Newman on that play and says thank you for the free 15 yards. Getting into Bengals territory now.
Now they are saying there is no ten second run off. I'm confused but the Redskins got a nice break.
Hankerson down with a likely concussion. This is going to force the Redskins to take a ten second run off.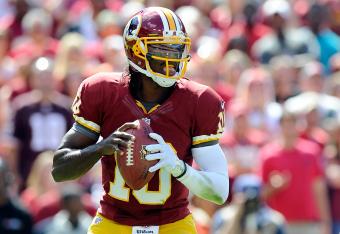 Bengals are not going to give it to the Redskins. RG3 is going to need to drive the ball 98 yards with no timeouts and under two minutes. Expect a deep shot early
It's going to be close so the question is what do the Bengals do? Field goal, punt, or go for it on 4 & 1??
Great onside kick. The flag was thrown though, this is going to be Bengals ball.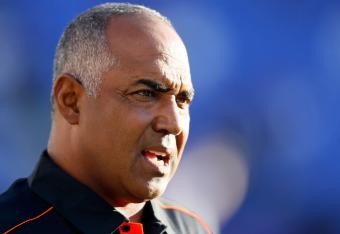 Dear Marvin Lewis,
When teams are loosing with no timeouts at the end of the game, they have a tendency to use the onside kick. This is not new.
Roy Helu with the second effort and loosing his shoe. RG3 just runs it in.
Bengals - 38, Redskins - 30
This hurry up offense is benefitting RG3 well. So is the lax defense from the Bengals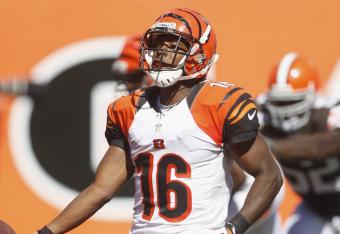 Andrew Hawkins is one of the most dynamic receivers on the field today. Incredible speed. Redskins defense is just handing out big plays today.
Redskins were certainly hoping for that call. Going to need a stop here on defense if they want to have a chance at tying this thing up.
Andy Dalton with a nice drive down the field.
Bengals - 31, Redskins - 24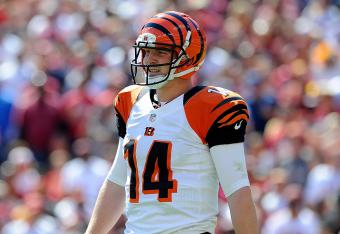 Andy Dalton is thanking his lucky stars that Kerrigan didn't intercept that batted ball. Would have been another pick 6.
Redskins force the first BenJarvus Green-Ellis fumble. One of the biggest selling points for the law firm was his ball security. Now CBS is showing his last fumble which was in college. Wonder how long they've had that video cued up for.
Rollout pass to Sanatana Moss for the Touchdown! Kick is good. Game now tied.
Bengals - 24, Redskins - 24
The Redskins have burned two of their three timeouts on back to back plays. Odd.
Scary moment right there. Looked like Griffin was hurt for a second but he's up and moving around.
Redskins moving the ball at will right now. The run game is working perfectly right now. Night and day comparison between now and the first half.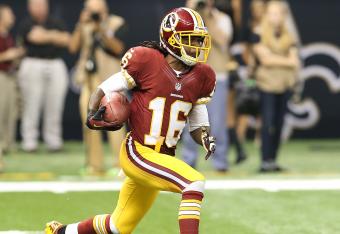 Redskins with some interesting trickery. Brandon Banks in the backfield is a great idea. Great speed, need to find ways to get him the ball in space, not just on special teams.
Alfred Morris with a great second effort for the touchdown.
Bengals - 24, Redskins - 17
Redskins moving the ball much better at the beginning of the second half. Nice to see the momentum building. Griffin still taking too many shots at this point.
No Greg Schiano shenanigans at the end of the half. Easy kneel down. HALF TIME
Bengals - 24, Redskins - 10
This article is
What is the duplicate article?
Why is this article offensive?
Where is this article plagiarized from?
Why is this article poorly edited?