Oregon State vs. UCLA: Live Scores, Analysis and Results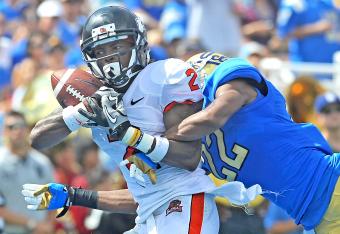 Oregon State 27, UCLA 20 -- Final

The Oregon State Beavers went on the road and proved they were no fluke as they manhandled UCLA from start to finish in this one.
There was never really a threat by the Bruins and even though they put together some yards, they were unable to finish drives.
Oregon State 27, UCLA 20 -- Final Score
Looks like UCLA will get one last shot as Oregon State is force to punt with 11 seconds remaining.
Michael Doctor recovers the onside kick for Oregon State and now it looks to be just a matter of time.
UCLA only has one timeout left and will not have much time if they do get the ball back.
UCLA is set up for an onside kick.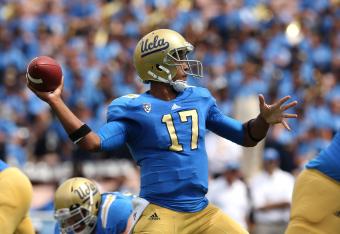 Oregon State 27, UCLA 20
Ka'imi Fairbairn bangs in a 36-yard field goal to get it back to a one possession game with just under two minutes remaining.

Oregon State safety Ryan Murphy is cramping and now coming out of the game.
This could be a big deal as the Beavers continue to fall victim to cramps.
A holding on fourth down by the previously injured Rashaad Reynolds keeps the Bruins alive.
Fresh set of downs inside the 20-yard line now with under two minutes remaining.
Big fourth down coming up for UCLA inside the Oregon State 40.
If they do not convert, this game is over with just over two minutes to go.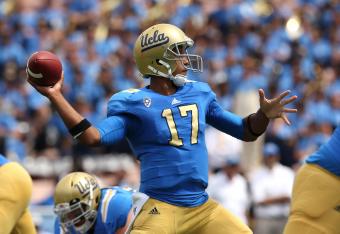 UCLA has the ball back and needs to come up with a little magic. They have less than four minutes to put together two scores.
Even though it is not a packed house, the Beavers have done everything right and almost completely taken the crowd out of this game.
They have milked the clock down under five minutes now and a few more first downs could seal the deal.
UCLA true freshman kicker Ka'imi Fairbairn misses a 40-yard field goal and that could be very costly with less than eight minutes remaining.
The Bruins defense will be looking for a three-and-out on this upcoming series.
UCLA fails to convert once again on third down and they are now 1-for-12 in that category so far today.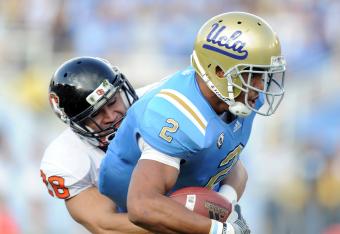 UCLA will need some type of points on this drive as time is winding down.
We are now under nine minutes to go and the Bruins are already in Beaver territory.
Oregon State 27, UCLA 17
A steady dose of both the run and pass helped the Beavers march right down the field and even though they could not score on a first and goal from the one, they still converted a short 18-yard field goal.

Another huge challenge here as there is a review to see whether or not Oregon State was in on the third and goal run.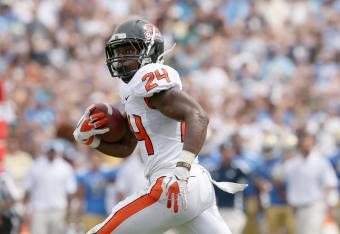 Well, UCLA has found a way to slow down the passing attack, but now Storm Woods and the Beavers are running the ball down the field.
Oregon State 24, UCLA 17
A quarterback sneak by Brett Hundley after a nice Bruins drive gives us a game once again. The seven play 75-yard drive was the most impressive of the game so far for the Bruins.

UCLA wide receiver Steven Manfro was ruled down at the one-yard line and Oregon State is challenging the ruling on the field.
Looks like this one might be reversed, although it is very close.
A reversal on this would be hard for UCLA to overcome.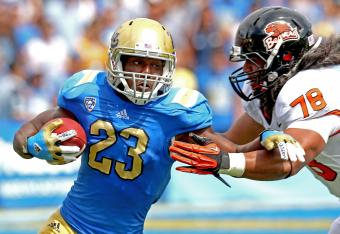 We have come to the end of the third quarter and the Beavers defense continues to hold strong as they lead 24-10.
UCLA is driving, inside the Oregon State 40-yard line.
This is usually the spot where the Beavers defense comes up with a big stop.
Oregon State cornerback Rashaad Reynolds is down on the field after making a tackle on a UCLA reception.
He looks to be okay as he is walking off the field.
Oregon State 24, UCLA 10
Storm Woods carries the ball in from two yards out, completing a methodical Oregon State drive and giving them a two touchdown advantage nearing the end of the third quarter.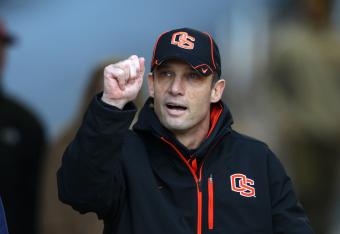 Oregon State head coach Mike Riley is calling plays this year and he is doing one heck of a job so far.
They are mixing it up and keeping UCLA on their heels.
Mannion is now over 300 yards passing and the Beavers are moving the ball down the field.
They have not had much trouble doing that. Now they need to work on ball control a little bit.
UCLA punter Jeff Locke is certainly getting a workout as he has punted eight times so far.
Oregon State is taking over deep inside their own territory and looking not to turn the ball over for the third straight play.
The Bruins were once again unable to capitalize on a gift from the Beavers.
The UCLA defense has picked off nine passes already this season. That is certainly a huge reason why they have started the season so strong.
This article is
What is the duplicate article?
Why is this article offensive?
Where is this article plagiarized from?
Why is this article poorly edited?

UCLA Football: Like this team?