10 Groundbreaking Advances in Baseball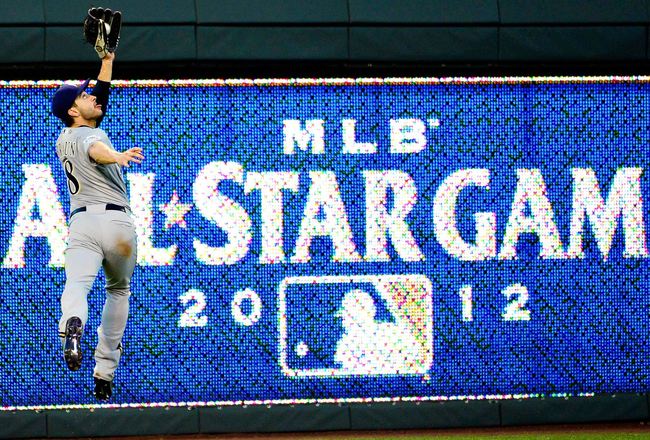 Scott Rovak/USA TODAY

Baseball has a knack for utilizing advances in research and technology.
Past modifications to the sport's rules, equipment, player selection methods and fan outreach strategies have been nothing short of groundbreaking.
We should take pride in how America's pastime adapts.
Want examples? Then consider these ingenious innovations of the last 150 years.
Protective Cups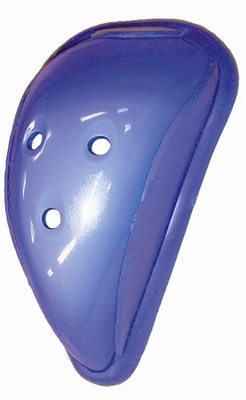 fifthregionoriginals.com
Protective cups were originally created so that cyclists could enjoy a smooth rides on bumpy terrain.
Since Claude Berry introduced them to baseball in 1904, they've been equally effective at protecting batters from errant fastballs and infielders from tough hops.
Though players still risk bodily harm in every game, at least their family jewels are safe.
The All-Star Game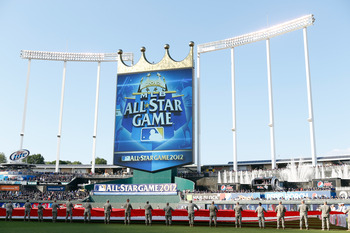 Jamie Squire/Getty Images
Practically every team sport has followed baseball's lead and created contests to feature their elite individuals.
The All-Star Game was first implemented at the MLB level. In modern times, however, you'll see similar events in lesser professional leagues as well as across amateur and recreational circuits.
The purpose is always the same—to entertain fans with a clash between two star-studded rosters.
International Scouting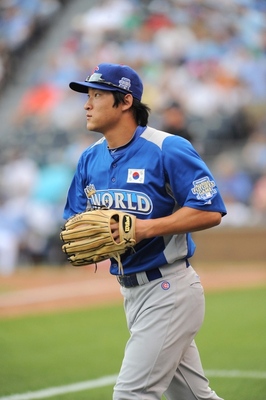 Denny Medley-US PRESSWIRE
Advances in player discovery and development have been vital to the game. The quality of competition has dramatically improved since the early twentieth century thanks to the integration of foreign talent.
Initially, stand-outs in Caribbean countries and the Far East were scouted, signed and sent over to the United States in a matter of weeks.
Multi-million dollar baseball academies are now a part of the process. They give promising prospects the opportunity to refine their skills and decide whether or not they have the passion to pursue professional careers.
International additions bring much-needed athleticism and uniqueness.
Free Agency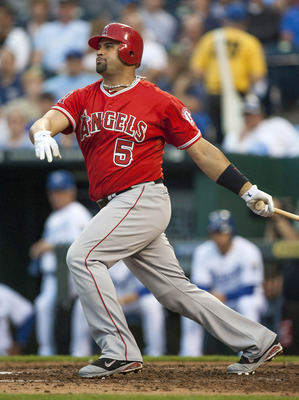 Tim Umphrey/Getty Images
MLB outfielder Curt Flood began a legal battle against the team-friendly reserve clause after the 1969 season. A few years later, free agency was born.
It's a great concept that allows veterans with sufficient service time to leave their former clubs and negotiate with those who actually value their contributions. Also, Bleacher Report writers get involved by predicting possible destinations for available players.
The resulting transactions lead to wholesale changes in roster composition, which keep fans and media interested throughout the offseason.
The Designated Hitter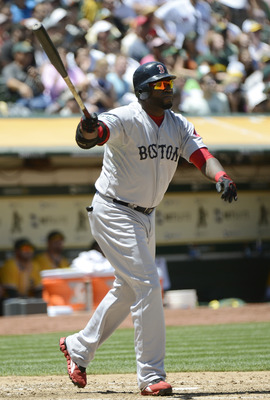 Thearon W. Henderson/Getty Images
Baseball rules are rarely changed, but in select cases, an amendment is in everybody's best interest.
The designated hitter is used in the American League and most developmental ones to add specialization. Whoever serves as the DH can focus solely of their plate appearances, while pitchers without offensive ability are never called to the plate.
Aside from lengthening the careers of popular sluggers, it preserves their health so that they continue launching home runs at an exciting rate.
Tommy John Surgery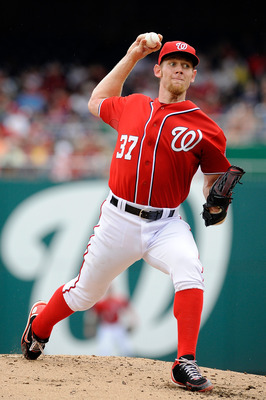 Patrick McDermott/Getty Images
A torn ulnar collateral ligament impairs your ability to throw. Fortunately, it is no longer an irreparable injury.
Active star pitchers like Chris Carpenter, Kris Medlen, Joe Nathan and Stephen Strasburg have all undergone Tommy John surgery. Following one-year absences, each of them returned to dominance.
Reinforcing the elbow with a tendon from elsewhere in the body occasionally leads to an increase in velocity.
Aluminum Bats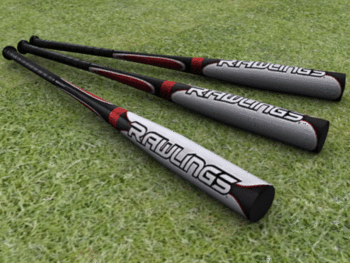 creativecrash.com
It isn't practical for children to play with wooden bats.
First off, they have a tendency to break. The cost of replacing them several times per season would deter parents from letting their kids participate. We would see a shift to less expensive sports.
Also, smaller bodies want to hit for great distance like their heroes, but they lack the strength to do that with wood.
Aluminum entered the mainstream during the 1970s and remains the ideal material for youngsters in their early years of organized baseball.
The Cutter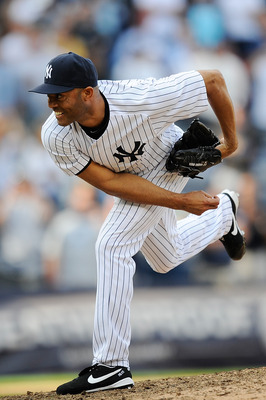 Patrick McDermott/Getty Images
Pitchers have been put at a huge disadvantage with the aforementioned creation of the designated hitter. Modifications to the mound and strike zone were similarly intended to foster higher scores.
Forced to make creative adjustments, many hurlers have fused the cutter with their pre-existing repertoires.
All-time saves king Mariano Rivera popularized the pitch, which surprises opponents with late lateral movement. If thrown correctly, it's nearly impossible to smash solidly.
Zack Greinke, Kenley Jansen and Jon Lester are proponents of it, too.
Sabermetrics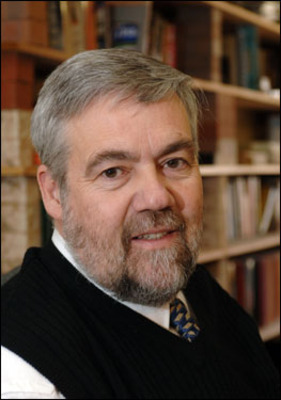 Boston Globe Photo/Dave Kaup
The findings of statistician Bill James revolutionized baseball.
His sabermetrics tell us how to value players and what factors actually lead to victories. James indirectly influences who general managers select in drafts and which former major leaguers get voted into the Hall of Fame.
Because of him, observers—myself included—have gained a better understanding of the sport.
Instant Replay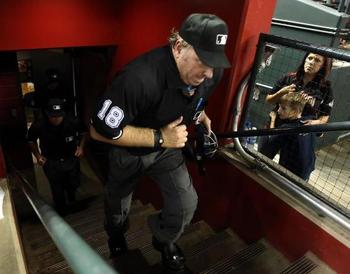 Christian Petersen/Getty Images
Umpires bring a certain "human element" to the game.
Though it may never be possible to catch all their mistakes, Major League Baseball is gradually expanding instant replay to double-check the officials on potential game-changing calls.
The technology currently in place reviews potential home runs. Moreover, Stephen Borelli of USA TODAY reports that it could be expanded for the 2013 season.
Baseball has made exciting advances in the past and even greater changes are imminent.
Keep Reading