Top 10 Minnesota Twins Players Under 6'0"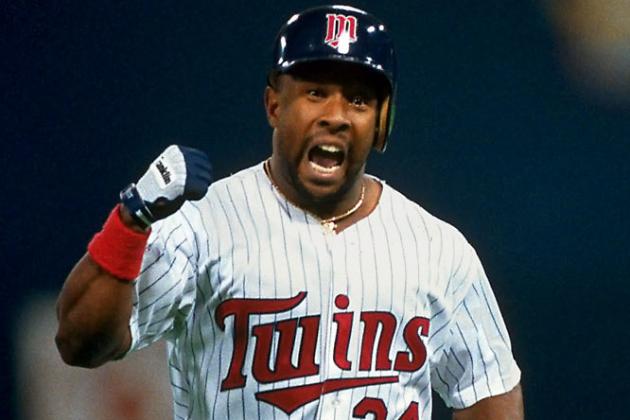 Photo via mlbreports.files.wordpress.com.
The Minnesota Twins have seen their host of tall players in their history: Jon Rauch, 6'11", Mike Smithson 6'8", Dave Winfield, 6'6", and Joe Mauer 6'5" to name a few.
Despite the large stature of some of Minnesota's best players, the Twins have had their fair share of average to short players make a lasting impact on they franchise.
The following list ranks the top 10 Twins players who were below 6'0" in height.
Player heights according to BaseballReference.com.
Begin Slideshow

»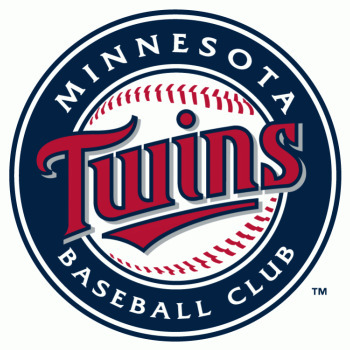 Image via minnesota.twins.mlb.com.
1) Players had to be a Minnesota Twin for at least four seasons. Length of tenure and specific teams they played on is a key part (i.e. 1991 World Series team).
2) Stats recorded and awards received while in a Twins uniform.
3) Legacy and/or relation with the team and fans (i.e. points for coaching in the Twins organization, negative points if they demanded a trade).
Notes: Whole number statistics such as HR, RBI, R, 2B, 3B, etc. are based on players average through 162 games to make fair comparisons. Percentages such as BA, OBP, and SLG reflect career averages with the Twins.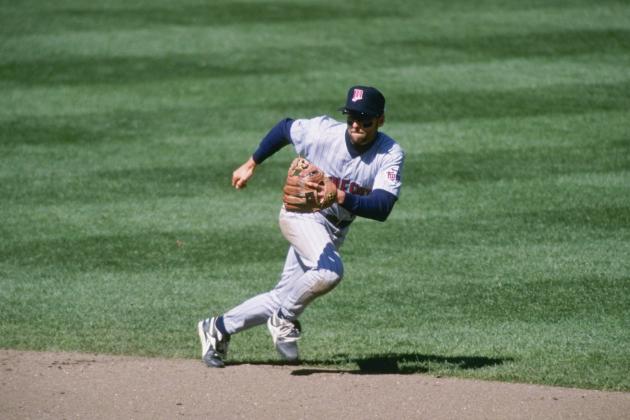 Jamie Squire/Getty Images

Height: 5'9"
Stats w/ Twins: .304/.391/.416, 114 R, 36 2B, 8 3B, and 44 SB per 162 games.
Career Highlights:
Chuck Knoblauch played seven seasons for the Twins. Knoblauch started his Twins career by playing second base for the 1991 World Series championship team and earning Rookie of the Year. During his time as a Twin, the Texan also earned five All-Star selections, two Silver Sluggers and one Gold Glove.
The speedy Knoblauch was a great player when he was with the Twins. However, he comes in at No. 10 due to his outspoken trade demands in 1997 and his selfishness perceived by Twins fans.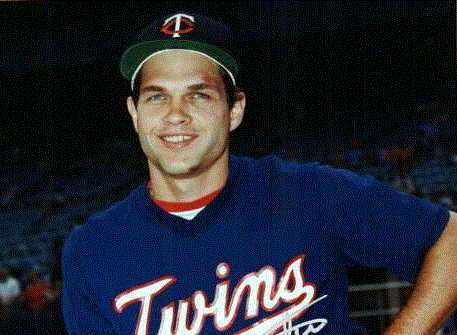 Photo via halloffamememorabilia.com
Height: 5'11
Stats w/ Twins: .278/.329/.398, 71 R, 21 2B, and 8 3B per 162 games.
Career Highlights:
John Castino, like Chuck Knoblach, started his Twins career by winning Rookie of the Year. Castino spent six years in a Twins uniform during witch he was a solid hitter and good infielder.
Castino's career was cut short by chronic back problems. Despite this, his Twins tenure earned him a spot on the 50 Greatest Twins.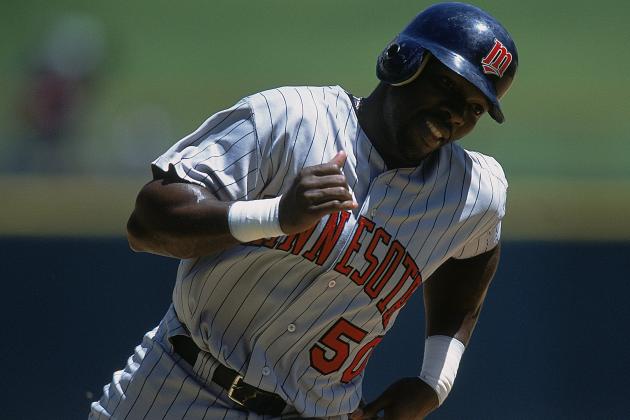 Ronald Martinez/Getty Images

Height: 5'10"
Stats w/ Twins: .277/.379/.428, 15 HR, 81 RBI, 34 2B, 20 SB, 91 R, and .82 SO/BB, per 162 games.
Career Highlights:
The solid outfielder spent seven seasons playing for the Twins, 1995 to 2001. Lawton found himself playing for the Twins in some of the worst seasons in recent Twins history. In Lawton's four full time seasons with the Twins, the team went 270-390 (1997 to 2000)—four seasons in a row of 90 or more loses.
Needless to say, Lawton was one of the few positive players who was noteworthy at that time. In fact, he was the only Minnesota Twin to hit 20 home runs or more in a season, from 1996 to 2000. His efforts were rewarded in 2000 when he became the first Twins outfielder since Kirby Puckett in 1995 to earn an All-Star team selection.
Lawton also was the only Twins hitter who actually earned an All-Star spot from 1998 to 2000 (.330/.432/.482, ranked 11th for BA, 9th for OBP, 2nd for 2B, 5th SB and 8th for SO/BB in AL at 2000 All-Star break).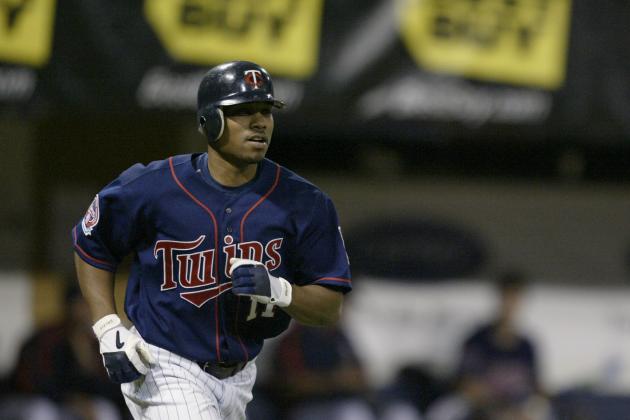 David Sherman/Getty Images

Height: 5'10"
Stats w/ Twins: .279/.327/.455, 22 HR, 79 RBI, 82 R and 31 2B per 162 games.
Career Highlights:
Jacque Jones played for the Twins from 1999 to 2005. Jones spent much of his Twins career as the Twins lead off man, splitting time between left and right field.
His reliable offensive production and steady defense helped propel the Twins from from 90-loss seasons in the 1990s to 90-win seasons in the 2000s. His contributions to the Twins first AL Central championship in 2002 were significant; .300/.341/.511, 37 2B, 27 HR, 85 RBI, 96 R and had the most putouts of any AL left fielder and the second most assists.
After leaving Minnesota in 2005, Jones played a few seasons in the NL. After two years in the minors, he returned to the Twins organization in 2010, playing the season for their Triple-A affiliate. Jones was still very well liked by Twins fans upon his return.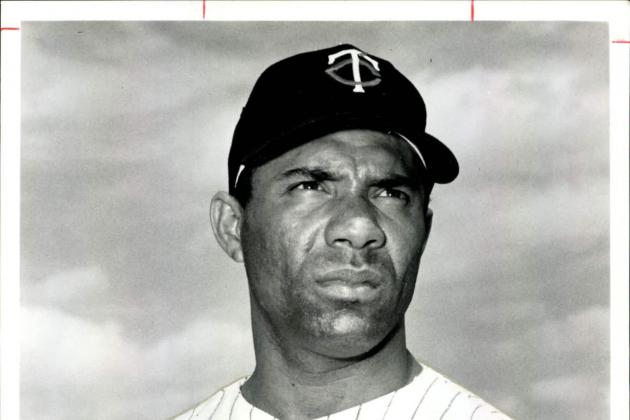 Photo via mearsonlineauctions.com.
Height: 5'10"
Stats w/ Twins: .252/.299/.387, 14 HR, 86 R, 61 RBI and 9 3B per 162 games.
Career Highlights:
The Cuban native was part of the Twins 1965 run to the World Series. In that season, Versalles led the AL in PA, AB, R, 2B, 3B and TB. Versalles won the AL MVP, a Gold Glove and an All-Star selection that season.
During his seven year Twins career, Versalles won a total of two Gold Gloves and two All-Star selections. In 1967, after a frustrating season, Versalles was traded to the Dodgers. Versalles' contributions of the early 60s was not forgotten by the Minnesota Twins. He was inducted into the Minnesota Twins Hall of Fame in 2006.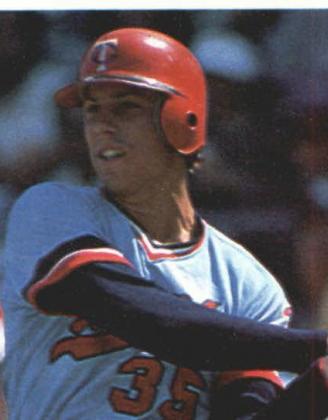 Photo via sportsbuy.com.
Height: 5'11"
Stats: .250/.294/.387, 65 R, 27 2B, 6 3B, 12 SB
Career Highlights:
Not the flashiest of Twins players, Greg Gagne was a constant source of hustle and solid leather at short stop. In 1986, Gagne became the first player since 1930 to record two inside the park home runs in a single game.
This never-say-quit work ethic was predominate throughout Gagne's career, helping the Twins win both World Series championships. Gagne hit a game-winning three-run home run in Game 1 of the 1991 World Series.
Since leaving the Twins after the 1992 season, Gagne played five more seasons in MLB and retired to his home state of Massachuesetts. Gagne was elected to the Twins Hall of Fame in 2010, still a fan favorite.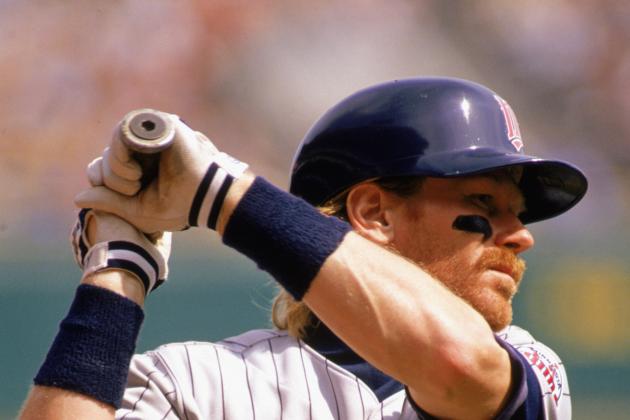 Jonathan Daniel/Getty Images

Height: 5'11"
Stats w/ Twins: .268/.318/.382, 10 HR, 60 RBI, 30 2B, 7 3B, 90 R and 30 SB per 162 games.
Career Highlights:
Dan "The Dazzle Man" Gladden was only one of seven players who played for both of Minnesota's World Series champions teams. Most notably, in a tied game 7 of the 1991 World Series, Gladden doubled and ended up scoring the winning run that sealed the Twins victory over Atlanta.
Gladden finished in the top 5 several times for Range Factor, Putouts, Assists and Field Percentage amongst AL left fielders during his five seasons with the Twins. Not to mention the Dazzle Man's intensity never ceased to spark the Twins offense.
Gladden currently works on the Twins Radio Network and spent some of the 1990s as scout for the Twins.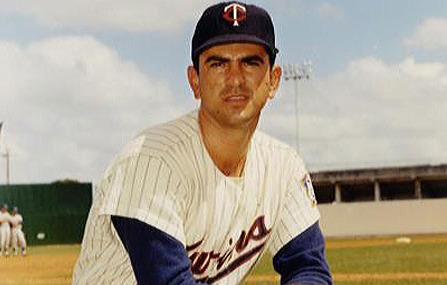 Photo via twinstrivia.com.
Height: 5'11
Stats w/ Twins: 88-57, 3.31 ERA, 72 CG and 18 SHO through 1284.4 IP and 179 GS
Career Highlights:
Camilo Pascual is the only pitcher on this list.
Playing for the Washington Senators from 1954 to 1960, Pascual remained with the franchise after they moved to Minnesota in 1961. His Twins career lasted from 1961 to 1966. During his Twins tenure, Pascual earned three All-Star selections and finished in the top 15 for MVP voting twice, and was a key part of the Twins World Series run of 1965.
Pascual was a league leader for many pitching categories in the early 1960s. He was ranked first for SO, CG, SHO, and SO/9 and second for W and ERA among AL starting pitchers from 1961 to 1964.
Following his retirement from baseball in 1971, Pascual returned to the Twins as a pitching coach from 1978 to 1980. He was inducted into the Twins Hall of Fame in 2012.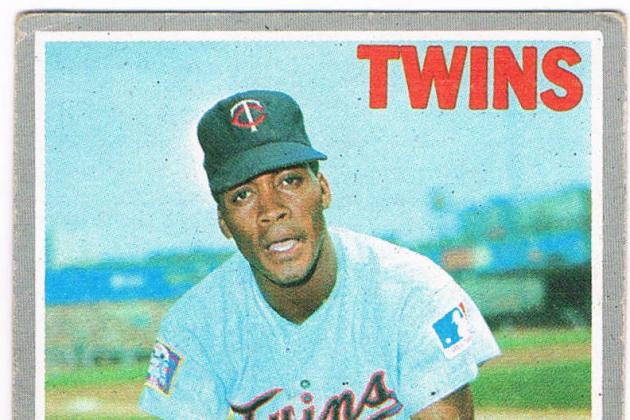 Photo via thevintagesportscards.blogspot.com.
Height: 5'9"
Stats w/ Twins: .281/.337/.377, 96 R, 29 2B, 7 3B, and 28 SB per 162 games
Career Highlights:
Nicknamed Mr. Versatility, César Tovar was only the second player in MLB history to play all nine positions in a single game.
Though Tovar never won an award or All-Star selection, he led the AL in several categories over the course of his career. Tovar commonly finished in the top five in H, R, 1B, 3B, SB, HBP and AB/SO among AL hitters. On defense, Tovar finished in the top-10 for CF and RF related stats most years, as well.
During his eight years as a Twins player, Mr. Versatility was an important part of the ALCS runs of 1969 and 1970. Tovar finished in the top-20 for AL MVP votes both of those seasons.
Despite not winning MVP, Tovar also made several rare feats as a Minnesota Twin. He broke up two no hitters, is only one of eight Twins to hit for the cycle and one of four MLB players to achieve it with a walk-off home run, stole home three times and was regarded as the fourth most competitive ball player by Sport Magazine in 1971.
To commemorate Tovar's contribution to the Twins, he was named one of the 50 Greatest Twins in 2010.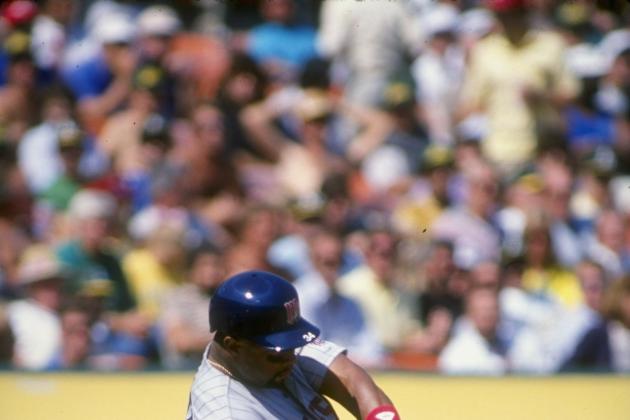 Otto Greule Jr/Getty Images

Height: 5'8"
Stats w/ Twins: .318/.360/.477, 19 HR, 99 RBI, 97 R, 38 2B (per 162 games)
Career Highlights:
Kirby Puckett needs no introduction. The legendary outfielder truly was the face of the Twins franchise from 1986 to 1995. His 10 All-Star appearances, six Gold Gloves, six Silver Sluggers and one batting title are among are just a few of his accomplishment during his 12 seasons as a Minnesota Twin.
The Hall of Famer Puckett often finished amongst AL leaders in BA, H, 1B, 2B, GP, TB and MVP voting.
Puckett's short guy stature never outweighed his desire to win and rise to the occasion. In Game 6 of the 1991 World Series, Puckett jumped about three feet in the air to steal an extra base hit from Ron Gant in a close game. To top that, Puckett's walk-off home run forced a Game 7 against the Braves.
The Twins retired Puckett's number following his early retirement at age 35. He spent a few years as executive vice president of the Twins organization. Now, over six years since Puckett's death, he is remembered as the greatest Minnesota Twin.