The Ryder Cup and the Greatest Single Days in Sports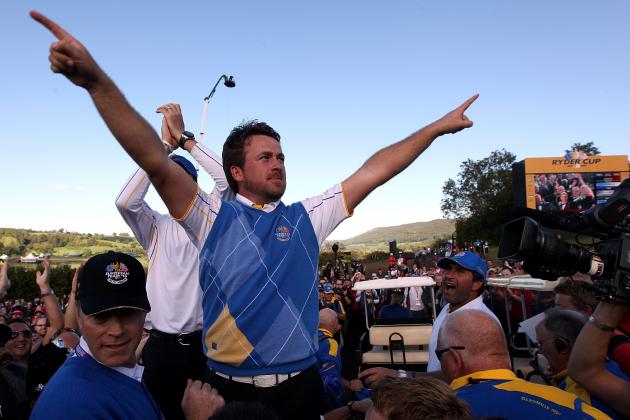 Jamie Squire/Getty Images
Graeme McDowell celebrates after making the putt that beat the USA to win Europe the 2010 Ryder Cup.
Even for those who do not class themselves as especially big golf fans, the Ryder Cup is always worth a watch for the chance to see America and Europe's best golfers pitted against each other in thrilling match-play competition.
While a three-day event that, at this time of year, clashes with so much other sporting action on the weekend is not necessarily something you would want to sit through all the way, its final day in particular is at the very least worth dipping in and out of.
Many of us however will be glued to our screens for the duration of this final session (in which 12 singles matches are contested by all members of both teams) when the Cup either comes down to a tense and earnestly fought battle for the deciding points or an entertaining declaration of one team's superiority.
Bleacher Report's golf section will be providing analysis and reflection throughout this weekend, but before the event gets underway, why not chime in with your opinion about what you think are the greatest single days in sports.
In addition to the Ryder Cup's final day, here are a further five of those such days that deserve recognition too.
This is not a definitive list, rather they are among the favorites of this writer, so after you have taken a look feel free to suggest your own and maybe what you think to be the greatest single day in sports.
Begin Slideshow

»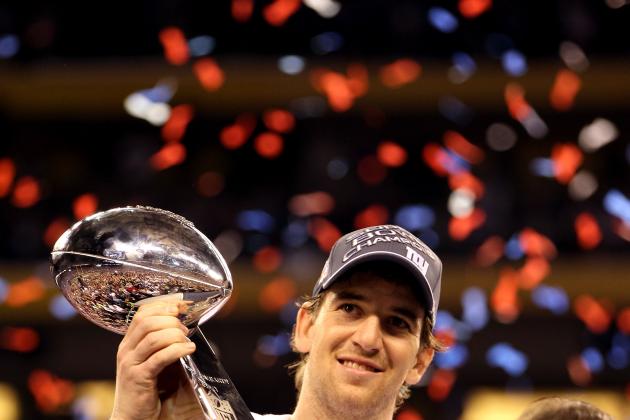 Jamie Squire/Getty Images

An obvious one, the Super Bowl is both the culmination of the hard-fought NFL season and also one of the glitziest days in sports with a musical act providing half-time entertainment and all sorts of accompanying pomp and pageantry.
It is the game itself that is most important, and going into it there are more than enough surrounding storylines to whet the appetite for what lays ahead.
Over 47 Super Bowls since the first in 1967, there have been a fair share of classics and not so great games, but even if it is just for the fans of the winning team, there is always something to remember.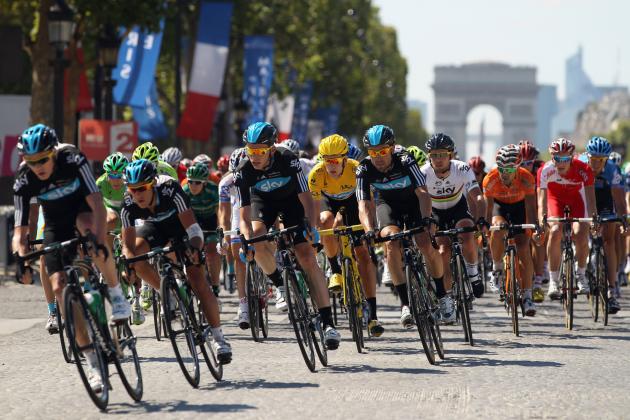 Bryn Lennon/Getty Images

For all the controversy attached to cycling and its premier event, the Tour De France remains one of the most spectacular annual sporting experiences on the planet.
One prominent reason for that is its final day, when the peloton rides into Paris.
After three weeks of long days in the saddle spent riding up and down mountains and through plenty of splendid, but mentally taxing routes throughout France (and sometimes elsewhere), this 21st stage is something of a reward for all these efforts.
It is something of a day of contradictions too.
The wearer of the yellow jersey rides into Paris, all but certain to be the race winner barring any unfortunate hiccups or accidents, a procession of sorts amid the landmarks of one Europe's most recognizable cities...well, almost.
For many other riders there is still the final day's stage to be won, and while the peloton has a light-hearted and celebratory atmosphere to begin with as they toast the winner and reflect on surviving such a grueling race, as soon as they get into Paris the action begins.
Over multiple laps of a set course that includes the famous Champs-Elysees, there is much jockeying for position, with teams battling to get their sprint specialist in the best possible position to win, while reeling in any breakaway attempts.
The sprint takes place on the cobbles of the aforementioned street, and makes for an exciting conclusion.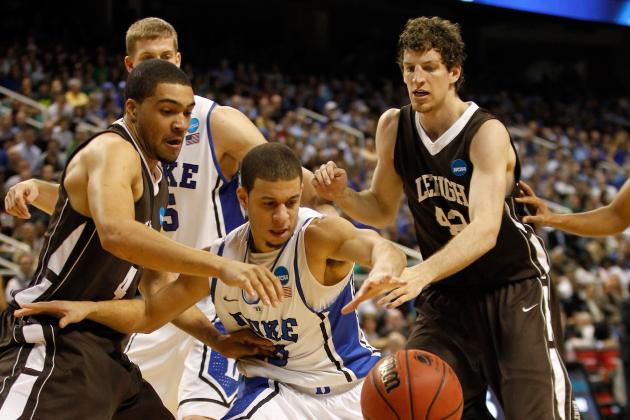 Streeter Lecka/Getty Images

The NCAA Basketball Championship, aka March Madness, is about as good as it gets for fans of the sport.
While the quality of the basketball itself is not of the standard of the NBA, the tournament more than makes up for it with competitiveness, excitement and unpredictability.
Oh, and a heck of a lot of basketball to watch over three weeks.
Arguably though, it doesn't get much better than that first day of action as the round of 64 begins.
So many games coming at you throughout the day, watching the first steps in the tournament of potential champions and the premature end of others as higher seeds come unstuck at the expense of lower-ranked underdogs.
It is those upsets that make it especially great viewing (unless it's your team going out, e.g. No. 15 Lehigh over No. 2 Duke earlier this year, sorry Blue Devils fans!).
While they don't stop with this first day, the sheer amount of games as the tournament gets underway and the added enjoyment/frustration (delete as applicable) that goes with watching your bracket predictions go one way or another, make for one of the most fun days in sports.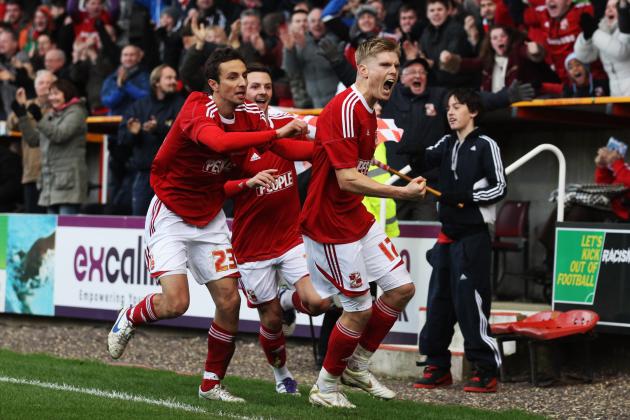 Scott Heavey/Getty Images

For soccer fans out there, there are a lot of days in various leagues and competitions throughout the world that will be marked down on your calendar.
But for this Englishman, it is that cold Saturday afternoon in early January when the bulk of the FA Cup Third Round fixtures takes place that stands out.
Like basketball's March Madness (see previous slide), it is the day when English soccer is most on upset (or giant-killing) alert, except here there is an extra element of randomness as ranking plays no part in who you're drawn against.
After two rounds in which the country's lower-division teams, both professional and semi-pro, have played for the right to get here, the Third Round sees the introduction of the teams from the Premier League and Championship.
As teams in the top-flight have become richer and richer, the chances of these upsets occurring have diminished.
But for the romantics among us, it is the possibility that still holds appeal, as does the prospect of seeing one of these minnows travel up to an Old Trafford or Anfield to play one of the country's biggest teams (or vice versa).
And those upsets still do happen. Just this past January, fourth-tier Swindon Town came back from a goal down to beat Premier League Wigan Athletic 2-1, a moment their Italian manager Paolo Di Canio ranked as the highlight of his already memorable career.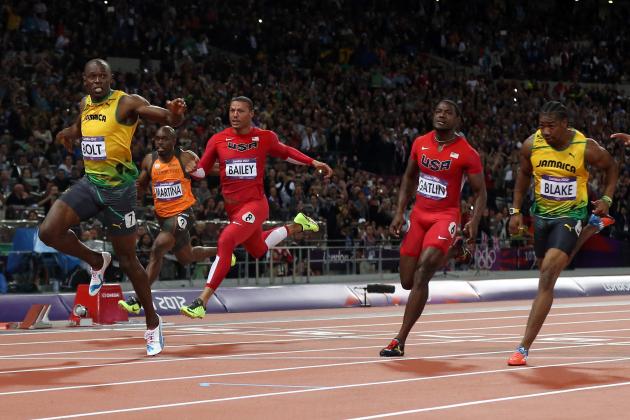 Streeter Lecka/Getty Images

The Olympic Games has its fair share of memorable days, but the one that stands out above all others is the night of the Men's 100-meter final.
In the moment of the present it captivates with all its hype, excitement and the spectacle itself, and more often than not it lives in the memory for years afterwards.
Arguably there are more entertaining races in the Olympic athletics program, but watching the fastest men on the planet compete for gold medal glory and a potential place in history should they break a world record, holds a unique appeal.
How this event will stand up in the years to come remains to be seen—just how much faster can anyone actually run?
But for the immediate future, so long as characters as talented and charismatic as current champion Usain Bolt exist, it remains a must-watch in sports.