The Most Disgraceful Exits in Sports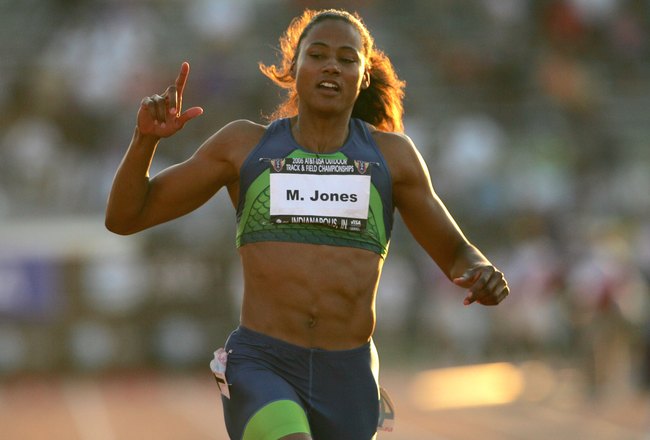 Image via theepochtimes.com

Meet Aaron Rodgers. He's 28 years old, has a Superbowl ring and a Most Valuable Player award to his name, and is considered by many folks to be the best quarterback in the business. He's living the dream. But the past has taught us that the man named "Thunder Lips" could be on the cusp of a vicious downfall.
It all began earlier this week, when the Packers' star gunslinger had his leadership qualities questioned. A subtle start towards a tarnished reputation. Before he knows it, he'll be 38 years old, changing teams as often as he rotates rolls of toilet paper, and sending provocative texts to a sideline host that looks eerily like his eventual wife. Sound familiar?
So maybe all of this is an extreme example of how any illustrious competitor could fall faster than Fast Actin' Tenactin, but it should be a lesson for the Green Bay icon. A slight slip can become a deep fall, a brief whisper of doubt can become a realistic horror for someone we believed was a hero.
Not all sports exits, retirements and departures are as inspirational as Lou Gehrig's was in 1939. Many have had their reputations and legacies tarnished in a heartbeat because of their actions, or their refusal to respectfully fade into oblivion.
Here are those who left on a disgraceful note, those who left promise and honor far behind.
Note: We still love you Aaron Rodgers, thanks for being a good sport.
20. Bobby Petrino Leaves Atlanta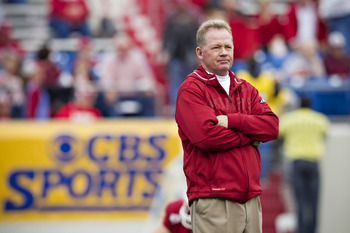 Wesley Hitt/Getty Images
Following four brilliant seasons leading Louisville to prosperity, Bobby Petrino returned to the NFL (he spent 1999–2001 as quarterbacks coach and offensive coordinator for Tom Coughlin's Jaguars). He signed a five-year, $24 million contract with Atlanta in 2007, optimism swirling.
But after Michael Vick was arraigned on federal dog fighting charges, the beleaguered Falcons soon spiraled to 3-10. With not an ounce of loyalty, and the future appearing grim, Petrino immediately bolted for Arkansas. Each Falcon received a despicable letter that detailed the departure...
Out of my respect for you, I am letting you know that, with a heavy heart, I resigned today as head coach of the Atlanta Falcons. This decision was not easy, but it was made in the best interests of me and my family. While my desire would have been to finish out what has been a difficult season for us all, circumstances did not allow me to do so. I appreciate your hard work and wish you the best.

Sincerely, Bobby Petrino.
But things only got worse for the controversial head coach. Petrino was dismissed from Arkansas in the spring of 2012 for not disclosing his inappropriate relationship with a female employee. Oh, karma.
19. The Colts Bolt for Indianapolis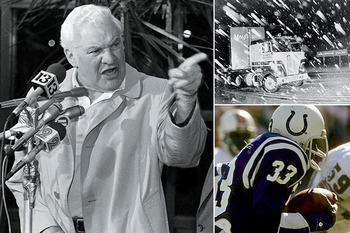 Image via sportsillustrated.cnn.com
Shipping his Baltimore-bred Colts to Indy during a cold 1984 night would forever stain Robert Irsay's legacy as an NFL owner.
What made it worse was his comments four years prior regarding the new facility. "This building is a symbol of our dedication to bring winning football back to our fans. We want our team to match the standards set by this building," he said (via the New York Times).
What he meant was, "for the time being."
18. Zinedine Zidane's Final Game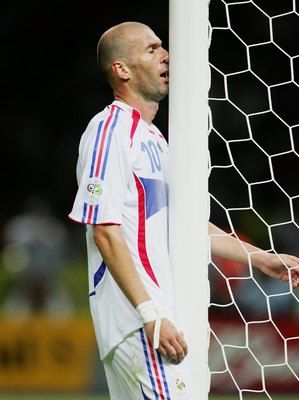 Alex Livesey/Getty Images
Perhaps this departure falls more fittingly under the term "unfortunate." That being said, French legend Zinedine Zidane was prepared for an illustrious finish. He captained France to the 2006 World Cup Final, where he won the Golden Ball as the tournament's most outstanding player.
But in the World Cup Final, Zidane's final match ever, he was sent off in the 110th minute after headbutting notorious Italian instigator Marco Materazzi.
Italy would win in a shootout, 5-3, with the French faithful left wondering what could have been.
17. Nick Saban Mistreats Miami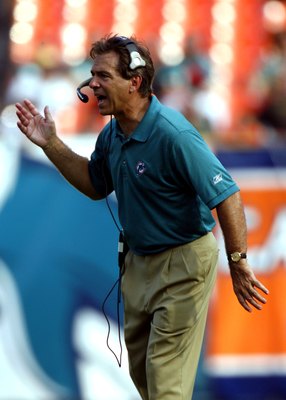 Eliot J. Schechter/Getty Images
Consistently among the highest-paid coaches in sports, Alabama's Nick Saban had plenty of collegiate success to bask in when he signed with the Dolphins in 2004.
After a promising 9-7 year, Miami would finish 6-10 in 2006. And signing Daunte Culpepper over Drew Brees turned out to be the wrong move. Whispers of Saban heading to Tuscaloosa began to surface, with Saban ferociously denying all of it. In January of 2007, only days after the Dolphins' season-ending loss, Saban predictably signed with 'Bama. Former Dolphin Jim Mandich wasn't pleased.
16. Buster Douglas' Fall from Grace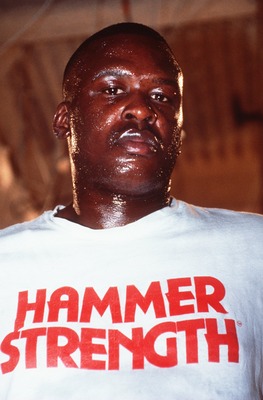 Tony Duffy/Getty Images
In 1990, James Buster Douglas was the undisputed world heavyweight boxing champion who had just shockingly upset the immortal, unbeaten beast known as Mike Tyson. In a perfect world, a rivalry would've been sparked and a future of legendary bouts scheduled. But for Buster, a fairytale ending wasn't in the script.
After returning to fight Holyfield 15 pounds heavier, and eventually getting pummeled, Douglas retired from the sport. A brief comeback during the late '90s couldn't revive the overweight boxer's reputation, as he faded into, what his former victim would call, Bolivian.
15. Manny Ramirez Ditches Baseball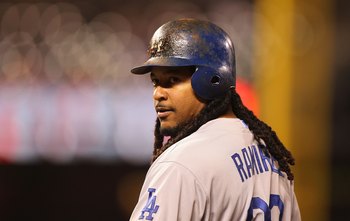 Jed Jacobsohn/Getty Images
Once among the most charismatic players in baseball, Manny Ramirez became a beloved icon in Boston, and eventually Los Angeles.
But after failing a drug test in 2009 and then again in 2010, the former slugger retired instead of facing a 100-game ban. That's just "Manny being Manny."
14. George O'Leary Becomes a Fraud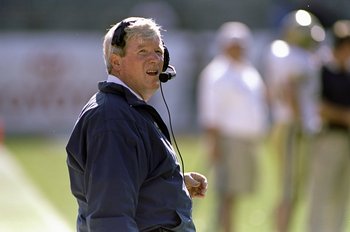 Erik Perel/Getty Images
When you're hired to be the head coach at Notre Dame, you've reached the mecca of stardom. For George O'Leary, however, his tenure in South Bend was more like a short vacation after it became known, and he admitted, that his credentials were far more than hyperbolic additions.
"In seeking employment I prepared a resume that contained inaccuracies regarding my completion of course work for a master's degree and also my level of participation in football at my alma mater. These misstatements were never stricken from my resume or biographical sketch in later years," he said.
A master's degree from NYU and three varsity letters playing fullback at the University of New Hampshire. The man never even saw the field.
13. Cycling Calamity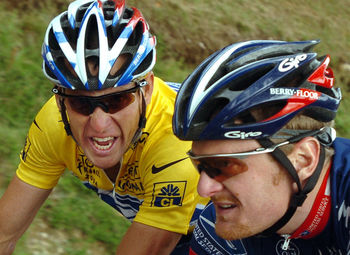 Image via fingerfood.typepad.com
Four years after shockingly claiming the 2006 Tour de France title, Floyd Landis was stripped of his medal for doping. He almost immediately whistle-blew fellow cyclist Lance Armstrong.
The legendary, seven-time Tour de France winner hasn't admitted to use, but recently stated he's done fighting the charges. A ban-for-life was on the horizon for the "Livestrong" pioneer.
12. Brett Favre Becomes a Joke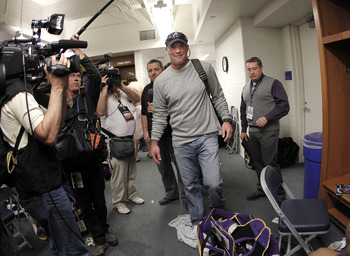 Gregory Shamus/Getty Images
Only five years ago, hard-nosed No. 4 was mentioned as statistically the greatest ever. Numerous records, league-wide respect and an Iron-Man persona was all Brett Favre needed to cement his legacy.
And after annual utterances of retirement, Favre finally called it quits in 2007...before coming back months later, sparking a turnstile ending. He was then traded to the Jets, where he is remembered most for sending visually-provocative texts to Gameday Host Jenn Sterger. Then came another retirement, and, soon enough, another comeback. On to the Packers arch-rival Vikings, where Favre briefly thrived. And then retired, yet again.
Years later, the man who was once revered for his gunslinging mentality has sufficiently annoyed the gridiron faithful and become a mockery around the sporting world.
11. Ben Johnson Stripped of Respect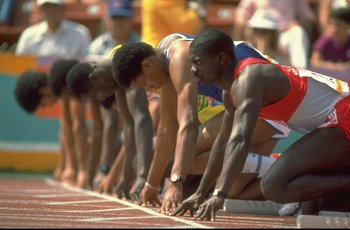 Getty Images/Getty Images
From hero to zero in 9.79 seconds, Ben Johnson shocked the world when he set consecutive 100-meter world records at the 1987 World Championships in Athletics and the 1988 Summer Olympics...and then lost them both because of doping.
Johnson wasn't ready to call his actions cheating. "You're only a cheater if everyone's not doing it (and) there's a level playing field" (via Fox Sports).
Since then, fans have seemingly become numb to doping allegations. A once-pure track is forever tainted.
10. Asashoryu Akinori Ruins Greatness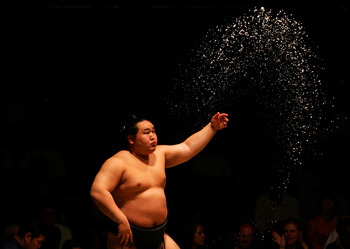 Victor Decolongon/Getty Images
When he became the first Mongol to reach sumo's highest rank in January of 2003, Asashoryu Akinori was seen as the next great gargantuan to grace his sport. In 2005, he became the first man to win all six official tournaments (known as honbasho) in a single year, keeping fans on the edge of their seats.
But a promising future came crashing down when Akinori was suspended from competition in August of 2007 for participating in a charity soccer match despite having withdrawn from a regional sumo tour because of injury.
Following allegations that he assaulted a man outside a Tokyo nightclub in February of 2010, Akinori retired. With few supporters left.
9. Roger Clemens Can't Elude BALCO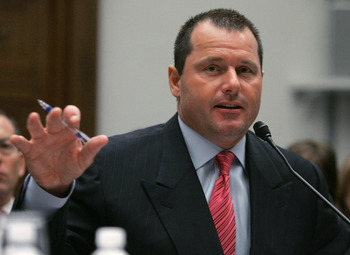 Mark Wilson/Getty Images
If he'd just stayed retired in 2007, Roger Clemens would have remained an iconic hurler and one of the best ever. But five years later, most folks recognize The Rocket as a hot-headed cheater rather than a legendary pitcher.
In 2008, he denied steroid use. One year later, a book detailing his use was published. Following his recent mistrial, Clemens became a fitting reminder of the dishonest juicing era.
8. Tonya Harding's Disturbing Involvement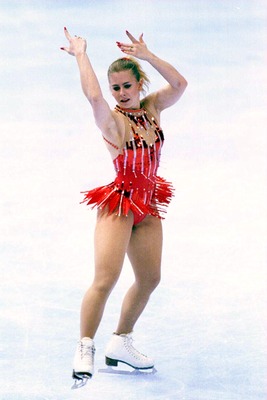 Mike Powell/Getty Images
In the soothing yet firm words of Oprah Winfrey, "This story had it all...Drama, scandal, heartbreak, controversy [and] competition."
While training for the 1994 U.S. Figure Skating Championships, figure skater Nancy Kerrigan was attacked by three henchmen who then destroyed her knee with a metal baton. She was left unable to compete. With Kerrigan out, ferocious rival Tonya Harding grabbed the title.
But days later, it became clear that Harding's ex-husband Jeff Gillooly and his buddies were the culprits behind the fiasco. Harding was eventually convicted of conspiracy to hinder prosecution and banned from U.S. figure skating for life.
7. Mark Chmura Barely Avoids Convictions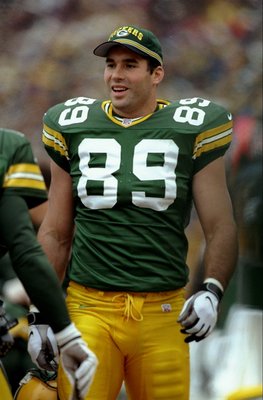 Jonathan Daniel/Getty Images
A Pro Bowl-caliber tight end for the Packers during the '90s, Mark Chmura made headlines when he refused to attend the White House after Super Bowl XXXI because of his disrespect for Bill Clinton.
Turned out, he preferred a prom party. In 1999, Chmura attended the party his children's babysitter was drinking at, and before he knew it he was charged with sexual assault.
While he was acquitted of two charges, Chmura's reputation was permanently annihilated.
6. Sammy Sosa and Mark McGwire Headline an Era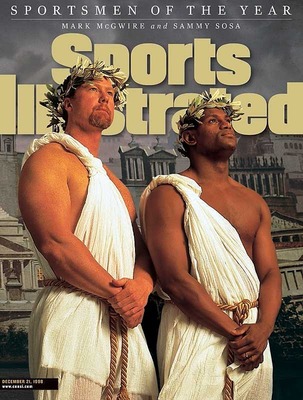 Image via salesloft.com
When these former studs were battling their way toward the 1998 home run record, Sosa and McGwire became sports' most beloved tandem.
But several years later, their true colors would surface, as their cheating ways were uncovered. In front of Congress, Sosa pretended to not understand English and McGwire teared for forgiveness and "avoided the past." An entire era of heroics became fiction.
5. Marion Jones Fades Away
Matthew Stockman/Getty Images
While she did eventually admit to using performance-enhancing drugs, it was seven years too late for track star Marion Jones, whose denial not only tainted her athletic legacy but earned her six years in prison. And of course stripped her of the five medals (three gold, two silver) that she won at the 2000 Australia Summer games.
After a brief stint with the WNBA's Tulsa Shock, Jones disappeared for good.
4. Tim Donaghy Is a Betting Man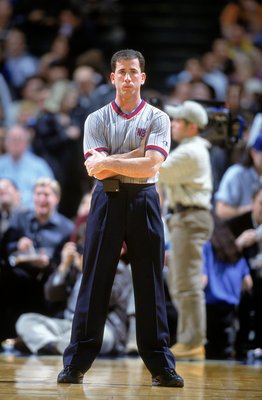 Ronald Martinez/Getty Images
For 13 seasons between 1994 and 2007, Tim Donaghy was a respected official who was a participant in the NBA's Read to Achieve program and one of three referees who worked the Pacers–Pistons brawl.
But in July of '07, Donaghy resigned before reports of an FBI investigation surfaced, in which Donaghy might've bet on games and made calls based on point spreads. He pleaded guilty to two federal charges a month later.
Sports-wide officiating was immediately put into question.
3. John Rocker Becomes the Villain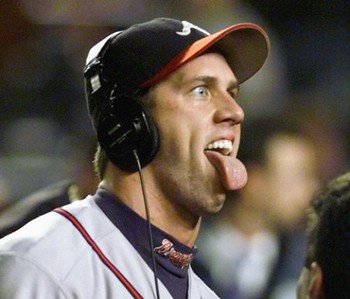 Image via unathleticmag.com
When he tallied 38 saves and a 2.49 ERA with the '99 Braves, John Rocker was considered a blossoming star in the closer role. And then he spoke his mind, leaving all listeners dumbfounded and in a state of fury.
Bereft of class and any sense of decency, Rocker was heard trashing foreigners, New Yorkers, homosexuals, essentially anyone with a pulse. He became a heinous disgrace to the game of baseball, and humanity, with no team willing to put up with his antics.
After being traded from Atlanta to Cleveland to Texas to Tampa Bay, Rocker was nearing the end of his career. In two games during the '03 season, his last in the Majors, the loud-mouth southpaw recorded a 9.00 ERA.
2. O.J. Simpson Juices the Jury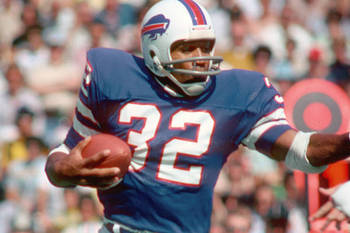 Image via oddspedia.blogspot.com
Legendary tailback O.J. Simpson, nicknamed "The Juice" during his heyday, had the quintessential Hollywood ending. A firm, hilarious role in The Naked Gun series, work as a Monday Night Football commentator. Things seemed perfect...until 1989, when it all began to snowball.
Simpson pleaded no contest to a domestic violence charge in '89, and then Nicole Simpson divorced the Hall of Famer several years later. After his wife and her friend, Ron Goldman, were found dead outside of Simpson's condo, the gridiron star was caught on live television speeding for his life in a white Ford Bronco.
He would evade eventual charges in perhaps the highest-profile murder case in history, but not before his legacy and reputation were tarnished. Separate arrests have kept the former Bill in prison.
1. Joe Paterno Hides the Truth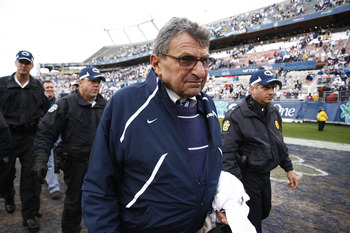 Joe Robbins/Getty Images
Over 400 wins and 46 years of dedication to the Penn State football program crumbled before his eyes. Joe Paterno's legacy was shattered.
Because of the once legendary coach's refusal to report a child molester, assistant coach Jerry Sandusky, Paterno erased all that he'd taught and preached. In the end, the destruction of his statue was Paterno's defining moment.
Follow me for more fractured legacies. Follow @z_pumerantz
Keep Reading