USC Football: 5 Keys to the Game vs. California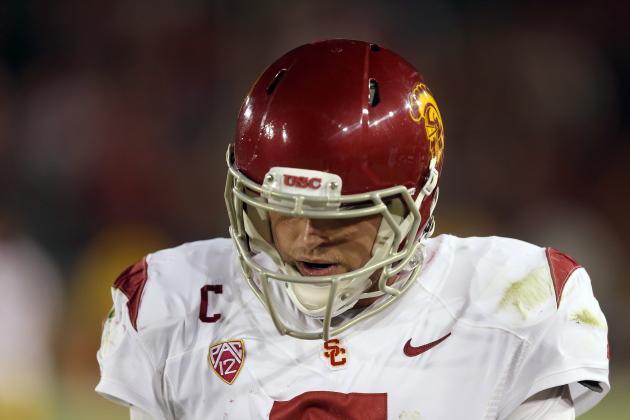 Ezra Shaw/Getty Images

With USC unexpectedly finding themselves facing a crossroad game versus Cal, the Trojans will be looking for answers to questions they couldn't fathom even considering.
How they respond will go a long way toward revealing the way the rest of the season unfolds.
In last Saturday's loss to Stanford, USC was outplayed in every facet of the game, and while the scoreboard only showed a seven point advantage for the Cardinal, the loss felt much more one sided than the final tally would indicate.
For the men of Troy to rebound against Jeff Tedford's suddenly dangerous Bears, they will have to shake off the mental doldrums of last week's loss and, at the same time, improve in a number of areas on the gridiron.
This slide show will look at five keys to starting a new winning streak for USC, and while it will take improvement in all segments of their game, here are the areas of immediate concern.
Begin Slideshow

»
Jonathan Daniel/Getty Images
Injured Trojan kicker Andre Heidari
In abandoning the notion of picking up three points via the field goal, Lane Kiffin has accomplished two things, neither of which is of benefit to the Trojans.
First, he is leaving potential points on the field when he decides to go for it on fourth down instead of giving his walk-on kicker Alex Wood a chance to convert.
But the other thing Kiffin is doing is allowing the defense to plan for fourth down situations where kicking the field goal is not an option.
Playing for defensive field position without consideration for a possible field goal allows defensive coordinators the ability to offer strategy that accommodates a four down series, and judging by the Trojans abysmal 1-13 effort on third downs against the Cardinal, it is a strategy, at least in that game, that was effective.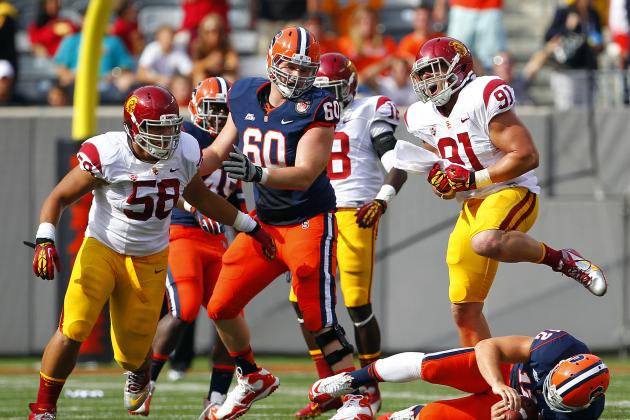 Rich Schultz/Getty Images

Give defensive line coach Ed Orgeron credit, at least he is trying to shuffle his line to find the best combination USC has to offer.
Last week, because only tackle Antwaun Woods and defensive end Morgan Breslin were effective against the Cardinal, Orgeron got creative.
To get more size against the massive Stanford offensive line, Orgeron shifted tackle George Uko to end and brought true freshman Leonard Williams in to play tackle.
And while the defensive line changes did not produce any dramatic results, it should also be noted that the Trojans didn't lose the Stanford game because of the play of their defensive line.
Still, against Cal, USC must find a way to put pressure on Cal's rapidly improving quarterback, Zack Maynard.
With only the aforementioned Breslin reliably finding his way into opposing offensive backfield, USC must take pressure off their secondary by not allowing Maynard the time to pick them apart.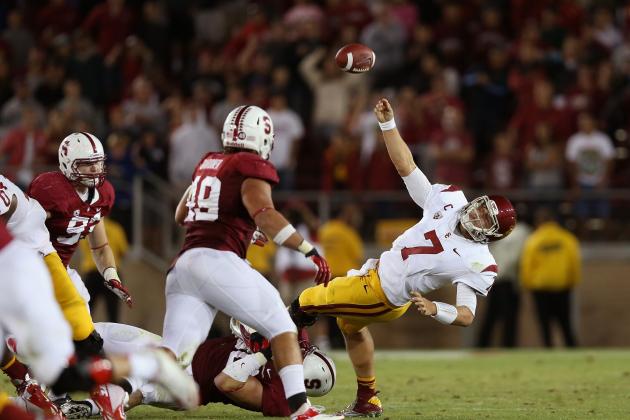 Ezra Shaw/Getty Images

Who would have thought that a slide would have to be dedicated to the need for quarterback Matt Barkley to reacquaint himself with his "groove"?
Yet that is where we are after Barkley's mediocre effort against the Cardinal.
After completing less that 50 percent of his passes along with two interceptions, Barkley will need to return to the form that instilled such terror into opposing defensive coordinators not so long ago.
Barkley needs to return to the downfield passer that utilizes two of the most formidable weapons in the nation in the form of receivers, Robert Woods and Marqise Lee.
Of course, Barkley will need help to do this, which explains the next two slides in this show.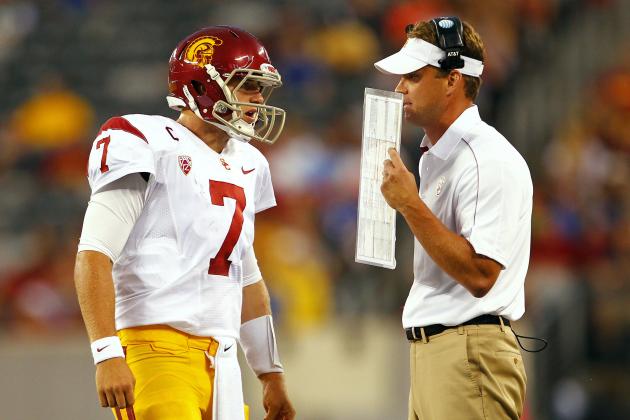 Rich Schultz/Getty Images

Last week, Lane Kiffin's offensive play calling left many who follow the program scratching their collective heads.
Going to the well far too often with flanker screens to the abandonment of a downfield passing game, Kiffin became immersed in an offensive scheme that was ineffective far more often than not.
All of which resulted in 14 total points, and Kiffin blaming everyone but himself for the lack of offensive productivity.
Suspect play calling put handcuffs on the Trojans offense, and a lack of execution delivered them to jail.
For the Trojans to break out against the Bears this Saturday, Kiffin's play calling will have to improve.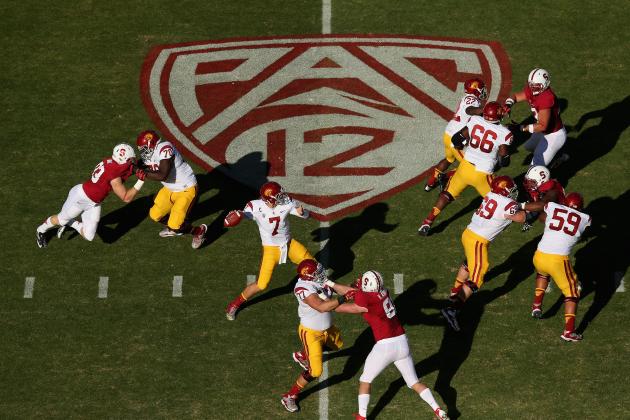 Ezra Shaw/Getty Images

It doesn't matter how creative Lane Kiffin is with his play calling if Matt Barkley doesn't have the time to deliver the ball down the field.
And it won't matter how many times Barkley throws the ball if they can't produce a running game that keeps opposing defenses honest.
But the reason neither of those scenarios played to the Trojans' favor last week was due to the ineffectiveness of USC's offensive line.
Of course, USC was missing the single most important member of that group in center Khaled Holmes but his absence was only part of the problem.
In the Stanford game, Holmes' replacement, Cyrus Hobbi, showed he isn't quite ready to step into Holmes' massive shoes.
But in addition to that vexing fact, left tackle Aundrey Walker also showed just how much the Trojans miss departed tackle, Matt Kalil.
And that's not all.
Even the rest of the line, all experienced and returning starters, had an abysmal game against Stanford where the Trojans' inability to produce an effective rushing game was matched by the same lack of productivity in protecting their quarterback, especially in the fourth quarter.
If USC is to win this Saturday, the offensive line will have to do a 180 degree about-face from last week's debacle.