Kentucky Basketball: Predicting Wildcats' Starting 5 and Their Roles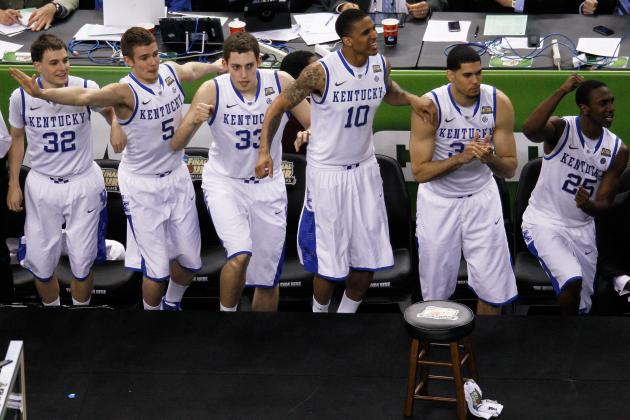 Chris Graythen/Getty Images
Wiltjer (33), Beckham (10) and Polson (5) return for UK
The 2012-13 college basketball season is beginning to heat up, with midnight practices coming soon for schools across the country. The arguably most attended "Midnight Madness" of all is at the University of Kentucky, where the students and fans are going viral by already pitching tents in preparation for the event—except for one unlucky fellow, that is.
With that, it is time to break down the most likely starting lineup combination for John Calipari's new squad. In addition to the positions each player will be asked to play, their expected offensive and defensive roles will be analyzed as well.
After reading the article, feel free to voice your opinion about Kentucky's new team in the comments section below. If you want to discuss your take on the matter with me personally, then tweet your thoughts to me @PaulAbles.
Begin Slideshow

»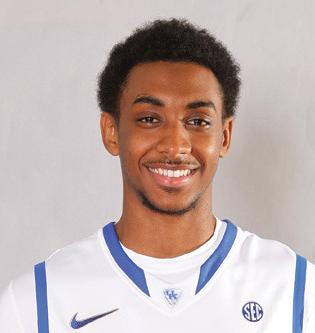 Courtesy of www.kystatcats.com
Offensive Roles: Floor General, Transition Starter
Defensive Roles: Pass Interceptor, Perimeter D

Ryan Harrow has a tall task ahead of him in playing point guard for head coach John Calipari. He is the next player in Calipari's annual tradition of hauling in the country's best point guard and sending him off to the NBA.
However, Harrow has had a different situation from those of Marquis Teague, Brandon Knight, John Wall and Derrick Rose. He is not a freshman phenom. He was not the country's top-rated point guard. Rather, he is a transfer from North Carolina State, where he struggled to emerge from a loaded backcourt situation.
Even though he is not as flashy or buzzworthy as the players listed above, he is more than capable of rising to the challenge and excelling in Lexington. Harrow transferred before the 2011-12 basketball season, so he has developed in Calipari's system for over a full year. Having had the chance to practice against and learn from Marquis Teague, Harrow has had more experience and preparation than any of the point guards before him.
What Ryan Harrow brings to the court is a mixture of elite quickness and ball handling, ball hawking perimeter defense and an energizer on fast-break opportunities. Harrow will be the dominant ball-handler when running up the court, and he will be responsible for feeding the trailing players or finishing at the rim.
He is also the most talented true point guard on the roster, with the other new recruits not known for their ball handling or passing skills. Therefore, it will be up to him to distribute the ball, enable proper floor spacing and attack the rim for kickout opportunities.
As for the defensive end of the court, Harrow will utilize his quickness to apply pressure on the opponent's point guard. This is key, as his ability to disrupt the opposing offensive game plan will take pressure off of the other defenders.
He should also disrupt plenty of passing lanes and pick off lots of passes. Harrow can really cause havoc by stealing the ball and exploding up the court for extra fast-break opportunities. If he can apply this kind of pressure on a consistent basis, then he could be the difference between Kentucky having a good defense and an elite defense.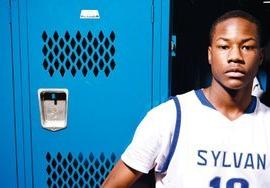 Courtesy of www.coast2coastrecruiting.net
Offensive Roles: Slasher, Fast-break Finisher
Defensive Roles: Lockdown Perimeter D, Pass Interceptor
Michael Kidd-Gilchrist emerged as a superstar and a fan favorite last season, in large part because of his great effort and constant motion that he displayed in each contest.
The player most likely to mimic this play style in 2012-13 is Archie Goodwin. The 5-star shooting guard prospect is an athletic specimen and has developed a reputation of playing hard on every play. He excels at attacking and finishing at the rim while also playing great defense on the other end of the court.
For an example of his effort on the court, refer to the following practice report from Eric Lindsey, the editor of John Calipari's website:
Goodwin could be a great defender very quickly. He has really bought into playing defense and has the footwork and speed to be a shutdown perimeter defender. Few people will pick Ryan Harrow's pocket this season, but Goodwin got him a couple times when he was matched up one-on-one with him. He also doesn't give up. After Julius Mays crossed him over at half court and blew past him, Goodwin shifted his speed into another gear, sprinted back and rejected Mays from behind.
Goodwin will be the primary slasher on the offensive end of the court, as he explodes at the rim and is a powerful finisher. He should also excel in transition and will be one of the primary finishers on that end.
As for the defensive side of the court, he will guard the opponent's best perimeter scorer and should record plenty of steals, using great stride and motion.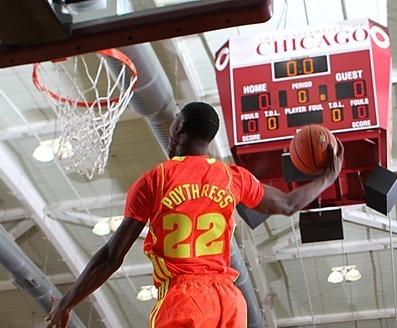 Courtesy of Swish Appeal
Offensive Roles: Low-Post Bruiser, Inside-Outside Threat
Defensive Roles: Board Crasher, Versatile Defender
Alex Poythress is the wild card on this Kentucky squad. He has the potential to be the best player on the team and one of the top basketball players in the country. However, he is also a "tweener" who could end up stuck between positions.
Poythress is similar to former Wildcat Terrence Jones, but he possesses a more advanced perimeter game and better ball-handling skills. He is also not quite the shot-blocking presence that Jones was in the paint.
At the same time, the 6'7", 239-pound freshman excelled in high school as a physical low-post presence who bullied defenders around with his great strength and solid build. He was also an excellent rebounder, which should translate into the college game as well.
Therefore, the outlook on Poythress is up in the air. He possesses great size for the small forward position but is also physical enough to play at the power forward spot. He is stronger and a better rebounder than fellow power forward Kyle Wiltjer, but he is also much more athletic and faster.
Calipari will likely utilize his quickness more on the perimeter and in the fast break, making the small forward position more logical for Alex. It will be up to Poythress to convert open perimeter shots and showcase his above-average ball-handling skills in order to effectively play that position.
Poythress should excel on the fast break and will pair up with Archie Goodwin to form a duo of strong finishers in the open court. His athleticism should make him a valuable defender as well as showcase his versatility in guarding multiple positions.
If he can find his niche and successfully straddle the line between playing out on the perimeter and down low in the paint, Poythress could emerge as the most important player on the Kentucky roster.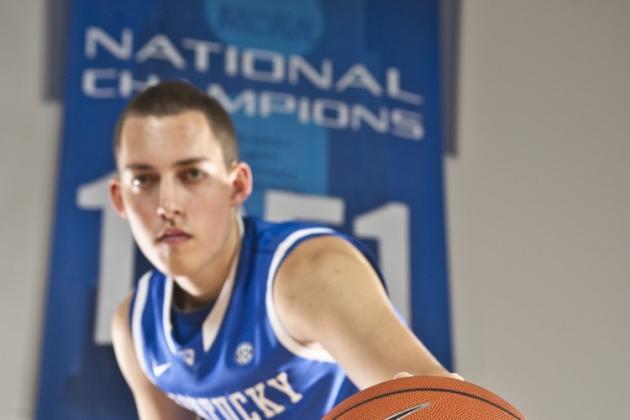 Courtesy of Vaughts Views
Offensive Roles: Three-Point Specialist, Low-Post Scorer
Defensive Roles: Post Defender, Hustle Plays
Kyle Wiltjer is the lone returning contributor from last season's national championship team, as he played a pivotal role as the seventh man on the team. He was one of the team's best three-point shooters and was a spark plug off the bench.
This season will thrust Wiltjer into a much more involved and important role on the squad. More than ever, he will be relied upon for his dead-on perimeter shooting. He will likely be the best long-range sniper on the roster. In fact, he may the only consistent player from that range in the starting lineup.
Therefore, it will be essential that he knocks down three-pointers with consistency, as this will properly space the floor for the slashers and post players. What makes Wiltjer a dangerous offensive weapon is that he also has a great hook shot that can be used in the post. He will use his 6'9" frame to maneuver between the three-point line and the low post to knock down either shot, which should keep his defenders on their toes.
Where Wiltjer must show improvement is on defense. He will be relied upon to guard most opposing power forwards and some small forwards, which could be a challenge due to his lack of elite athleticism or quickness. However, that has been a focus of his during the offseason, so he should perform better as an all-around athlete.
No one expects Kyle to be a shot-blocking defensive force in the paint. That is not his role. What he can provide to the team is a tough-nosed hustle player who grabs loose balls, hits the boards and plays physical man defense down low. If he can do so, then Wiltjer will emerge as a breakout star for the Wildcats.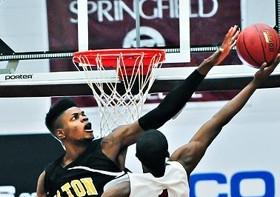 Courtesy of Bill Shettle - AP
Offensive Roles: Low-Post Finisher, Board Crasher
Defensive Roles: Shot Blocker, Defensive Anchor
The nation's top-ranked recruit from the class of 2012 is Nerlens Noel, and he has arguably the most difficult task of any player in college basketball this year. He has to fill the shoes of Anthony Davis, who left Kentucky after producing the most decorated single season in recent memory.
One season after Davis set a NCAA freshman record for blocks in a season and was named the National Defensive Player of the Year, Noel comes to Lexington as an elite shot-blocking phenom who possesses a similar physical build and frame. He is expected to have a defensive impact similar to that of Davis, which is a tall order for anyone to fulfill.
With that being said, this expectation is warranted. Noel is an incredible athlete and has displayed great timing on blocking shots, as well as the ability to keep blocks inbounds. He will certainly be the defensive enforcer on the team and should alter numerous shots in the paint.
Nerlens will be the defensive anchor for the team and should give everyone else more freedom as a man defender. His presence inside will also help players like Wiltjer, who is not known as a dominant post defender.
The offensive side of the ball is where questions remain for Noel. He appears to be fairly raw around the basket and has yet to develop a varied low-post game. In terms of low-post scoring, Noel will likely be the third option behind Wiltjer and Poythress.
What Noel should focus on is the same area that Anthony Davis excelled in, which is putbacks and lobs. Cleaning up the offensive boards for slams and easy layups will help the team immensely, and it is certainly an area that Noel can contribute in. If he can also become an easy target for alley-oop passes from penetrating guards, then he will serve the team well on offense while directing his energy into being the team's defensive anchor.