UFC 152 Fight Card: Questions We Have About Jon Jones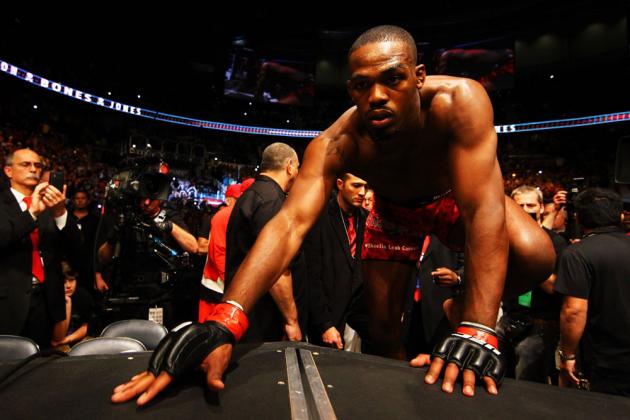 blogs.canada.com
Jon Jones is one of the most controversial fighters in the UFC today.
His actions leading up to, and following, the cancellation of UFC 151 have rubbed people the wrong way.
Fans no longer respect Jones as a champion and it could be years before he patches that wound.
However, despite the growing hatred that has found its way to Jones' front door, the 25-year-old still serves as the sport's future.
Here are five crucial questions surrounding "Bones" leading up to his title fight with Vitor Belfort this Saturday at UFC 152.
Begin Slideshow

»
cagepotato.com
He may not display it every time he steps inside the Octagon, but Jon Jones is an excellent wrestler.
His long frame, strong base and unorthodox quickness all contribute to an outstanding takedown game.
Jones essentially has the ability to take down any fighter in the light heavyweight division, but more often than not he opts to strike.
It has been Jones' bread and butter. He simply stands tall, uses his reach, figures out his opponent's game plan and then pounces in the later rounds.
This is all well and good, but "Bones" has never faced a more fierce finisher than Vitor Belfort.
If Jones wants to make sure he doesn't get caught by one of the fastest strikers in the division's history, he may want to think about taking the fight to the canvas and using his elbows.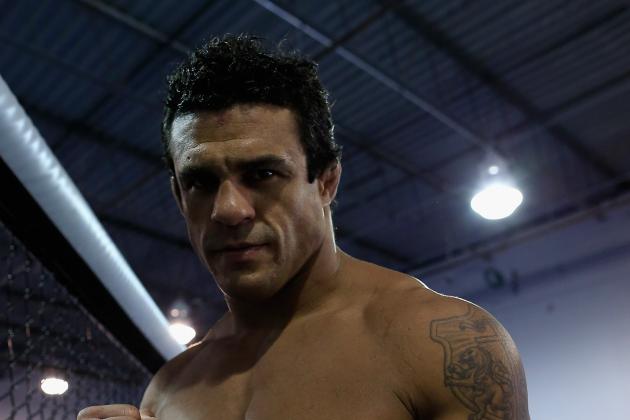 Chris Trotman/Getty Images

Vitor Belfort's punching speed is downright elite.
He has knocked off some of the best fighters in the world throughout his career simply by overwhelming them with punches. He's basically the Dan Henderson of quickness.
The fact of the matter is that Jon Jones hasn't faced a guy with Belfort's speed in the past.
Rashad Evans was a true wrestler, Lyoto Machida was a counter-striker, Quinton "Rampage" Jackson was an out-of-prime power puncher and Mauricio "Shogun" Rua was outmatched from the get go.
The bottom line is that nobody really knows how Jones is going to approach, attack and handle Belfort come Saturday night.
But if Belfort's past spells anything it's his ability to throw caution to the wind and create a troublesome situation for any fighter.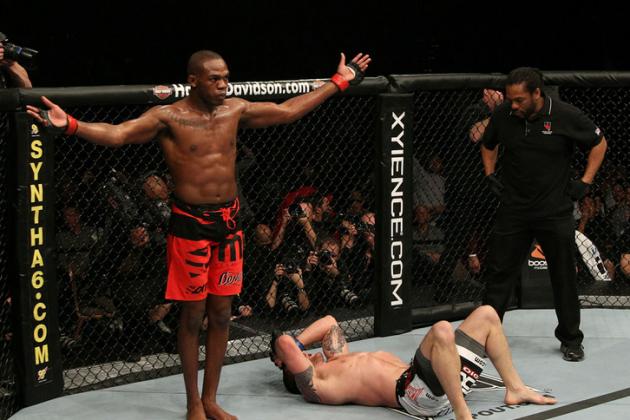 confitdent.com
Rashad Evans is the only fighter to last five rounds with Jon Jones.
It's an accomplishment in its own right considering "Bones" has finished every top contender in the division in just a few years.
It's going to be interesting to see how Jones approaches his fight with Vitor Belfort at UFC 152.
Belfort is no joke. He can turn any fight into a brawl in a matter of seconds and possesses the biggest striking threat Jones has seen thus far.
For the light heavyweight champion, one who's trying to regain popularity amongst fans and fellow UFC fighters, finishing Belfort early would be a godsend.
The problem with this is that Jones doesn't really like to throw all his eggs in one basket in the earlier rounds. He prefers to strike from the outside, witness his opponent's strategy first hand, make adjustments and then go for the finish.
The champ rarely skews off target, so consider his approach against Belfort the same as any other fight.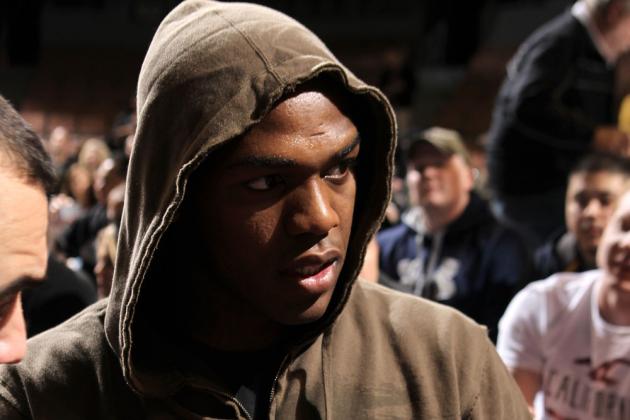 statueclothing.com
Technically Jon Jones has been defeated before in the UFC.
His disqualification against Matt Hamill at the TUF 10 Finale is his only loss to date.
Jones was demolishing Hamill before he was caught throwing illegal elbows, but that's not mentioned in the loss column.
Besides that bout, Jones has dominated every fighter the UFC has thrown in front of him.
From future Hall of Famers to ex-champions, the 25-year-old's resume is as decorated as they come.
But what if he lost? What if Vitor Belfort beats Jones on Saturday at UFC 152 and takes his belt?
Is that something the champion can handle? Can Jones reboot and fight his way back to another title shot?
These questions may never be answered considering how special Jones truly is, but never say never.
Jones doesn't seem like one of those fighters who crumble after a catastrophic loss, but who knows. It's happened before and it will happen again.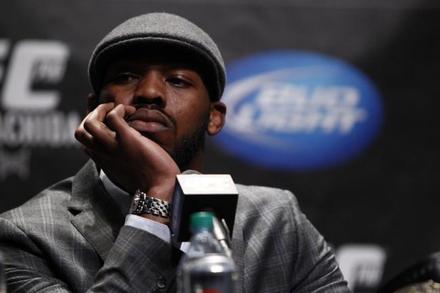 MMAFighting.com
There's no arguing that Jon "Bones" Jones has all the talent in the world.
He's young, committed to the sport, humble to be a champion and one of the hardest working fighters around.
So why is Jones unpopular?
Is it because he's destroyed the very best light heavyweights in the world after just four years of training?
Is it because of his DUI?
Or is it because he turned down a fight against one of the biggest gamers in the sport on days notice?
The fact of the matter is that fans have been biting at Jones' ankles from the start. They've never really embraced him as one of their own. He's never been beloved like Anderson Silva has.
So truthfully, the reason why fans hate Jones is because it just comes natural.
It can't be the UFC 151 debacle because he was booed before that.
It can't be his DUI because young athletes everywhere make stupid decisions they regret and people realize this.
It can't be his Nike deal because that sort of international exposure is crucial to the sport's growth.
The reason is without recognition. Fans hate Jones because they can and they will continue to do so until his name is no longer associated with the UFC light heavyweight title.
For more UFC/UFC 152 news and coverage, Follow @DHiergesell