New Orleans Saints: The Biggest Early-Season Headlines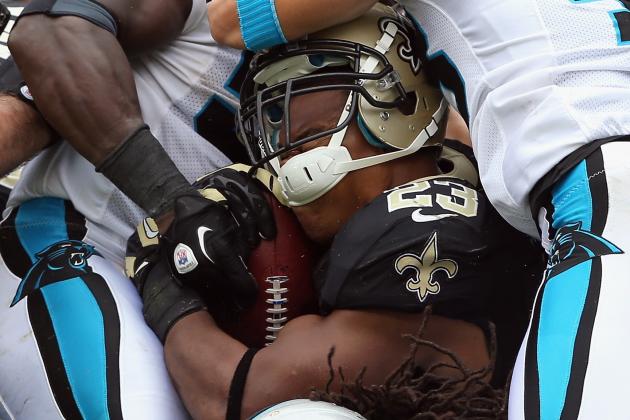 Streeter Lecka/Getty Images

It has been a pretty tough start to the 2012 season for the New Orleans Saints, and that's putting it mildly.
Nothing seems to be going right on either side of the ball, and the only thing the Saints have won no shortage of is headlines.
This team has been no stranger to headlines this offseason, with what seemed like a new controversy emerging every week.
Now, after two weeks of the regular season, there's been a few stories that have stuck out in New Orleans. Let's take a look.
Begin Slideshow

»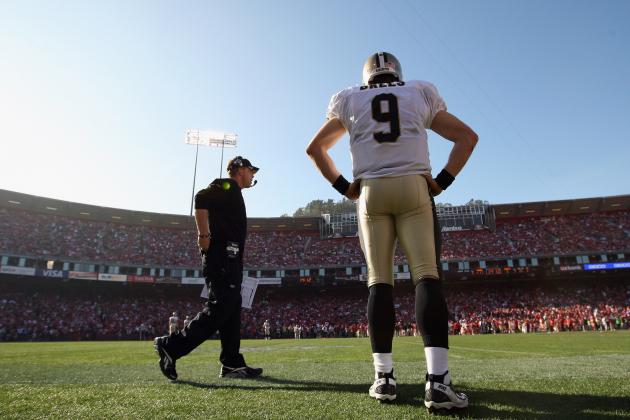 Ezra Shaw/Getty Images

The offense has looked awful, Drew Brees has looked rattled and the majority of the team plays with the passion of a sixth-grader looking forward to a social studies test.
If you still don't think Sean Payton's absence is being felt yet, you are clearly living in Delusionalville.
Payton might have ceded play-calling duties to Pete Carmichael, Jr. last year, but he was still around the facility and around on game days. He was still there to make adjustments and light a fire in the team when it was needed.
He held everyone accountable.
His absence has caused Brees to press more like in the 2010 season, when he was coming off a Super Bowl win, was on the Madden cover and had expectations to repeat.
Brees just looks like he is putting too much on his shoulders, and interim coach Aaron Kromer should see that and call more running plays to ease the pressure on his quarterback.
Kromer called more rushes versus the Carolina Panthers, and it was very effective. Look for that recipe to continue as the offense looks to improve this upcoming week.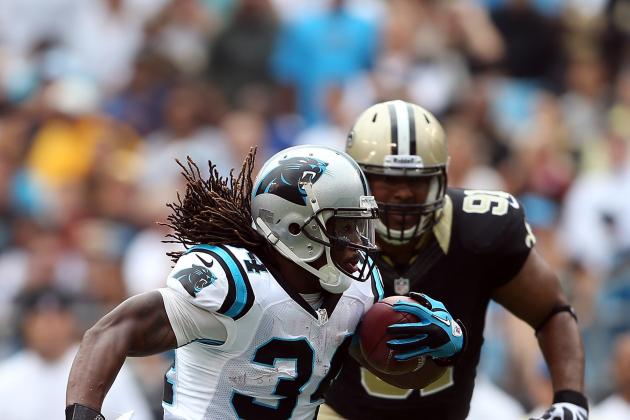 Streeter Lecka/Getty Images

There's a big misconception out there in Who Dat Nation surrounding new defensive coordinator Steve Spagnuolo's defense.
Apparently, it's been a big whiff by Saints management.
However, what you have to realize is that Spagnuolo doesn't quite have the personnel depth to run this defense correctly. Furthermore, his players are still getting used to the new scheme and terminology.
It's a process.
His defense has also faced two of the most unique offenses in the league today.
You should see the numbers come back to earth this week as the players start familiarizing themselves with his scheme.
Ronald Martinez/Getty Images

This was once a strength on the Saints roster, but now the age of the veterans is starting to show. Lack of depth is a big issue as well, especially when you have to call Greg Camarillo in off the street.
As I suspected, Marques Colston is not justifying the big contract that the front office gave him. Lance Moore is uncharacteristically dropping passes. Who knows when Devery Henderson will be healthy, and Joe Morgan hasn't been as consistent as the coaching staff would like.
It is maddening how much this group misses the outside speed of Robert Meachem and his ability to stretch the field and open things underneath for other players.
That is more than evident when the leading "receivers" are tight end Jimmy Graham and running back Darren Sproles.
This unit needs to be better as a group to help the offense get better, and help ease the pressure on their quarterback.