Pittsburgh Steelers: What We Learned from Win in Week 2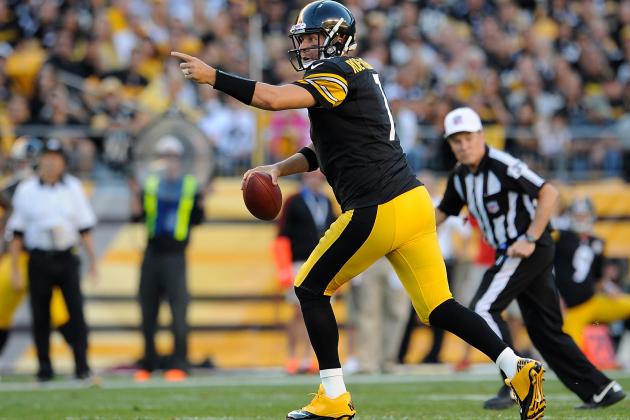 Joe Sargent/Getty Images

The Pittsburgh Steelers got back on track with a decisive 27-10 win versus the New York Jets at home in Week 2 of the 2012 NFL season.
The offense wasn't perfect, but it looked a lot smoother this week, and the defense was able to get off the field on a consistent basis.
Here are some things that we learned about the Steelers from watching them in Week 2 versus New York.
Begin Slideshow

»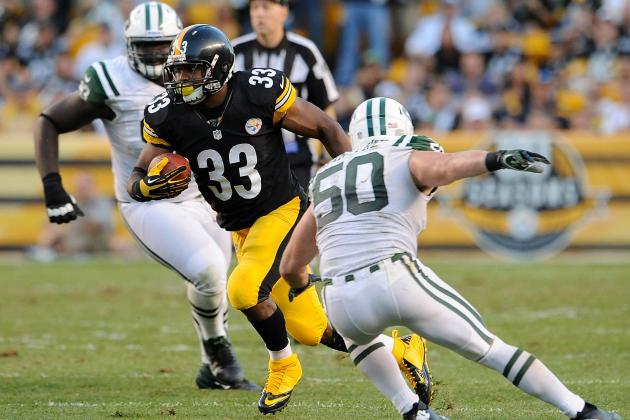 Joe Sargent/Getty Images

Terrible play-calling by Todd Haley was a major reason why the Steelers lost to the Denver Broncos in Week 1.
Every single run play was a draw, which made the entire offense predictable and play action not as effective.
It shows how little Haley was trying in Week 1. He went from calling no other running play except for the draw to not calling one draw play at all in Week 2.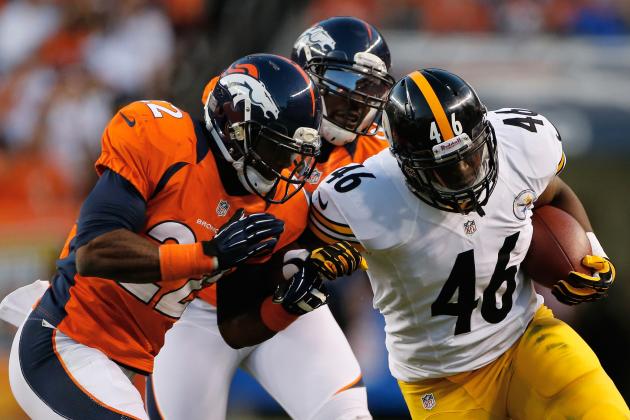 Doug Pensinger/Getty Images

There was much talk and excitement about the new Todd Haley offense during the offseason, and the great battle between David and Will Johnson for the starting fullback spot.
Will Johnson had a very good camp, but won the spot by default when David was put on Injured Reserve.
He wasn't used much in Week 1, but was actually involved in the offense in Week 2, when Haley appeared to have an epiphany and realized that calling regular running plays would make the play-action pass better.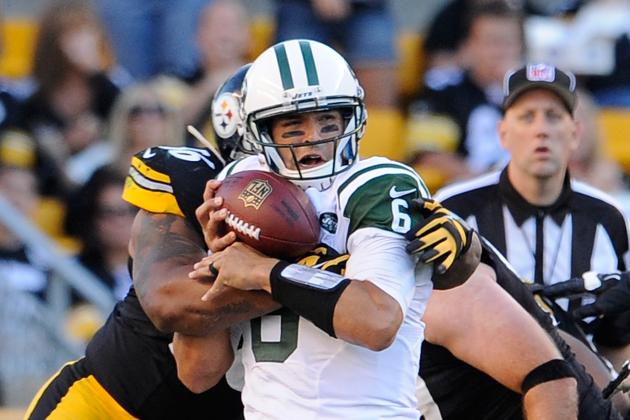 Joe Sargent/Getty Images

LaMarr Woodley finally got his first sack in Week 2. The Steelers defense now has four sacks through two games.
The Steelers didn't touch Peyton Manning in Week 1 after the first quarter, and Ben Roethlisberger was sacked more than Mark Sanchez this week.
I think Chris Carter will improve and start to get pressure. Until then, Dick LeBeau needs to find more ways to get pressure on the QB. Woodley can't keep fighting through double and triple teams.
Justin Edmonds/Getty Images

If not for the botched punt by New York this week, the Steelers would have only one takeaway on a forced fumble by Larry Foote against the Broncos.
We are only two weeks into the season, so I'm not necessarily worried. However, the Steelers cannot have another season like last year when they ranked in the bottom of the league in takeaways.
They did a good job against Mark Sanchez and his receivers in Week 2, but the defense must fly around the field and force more turnovers going forward.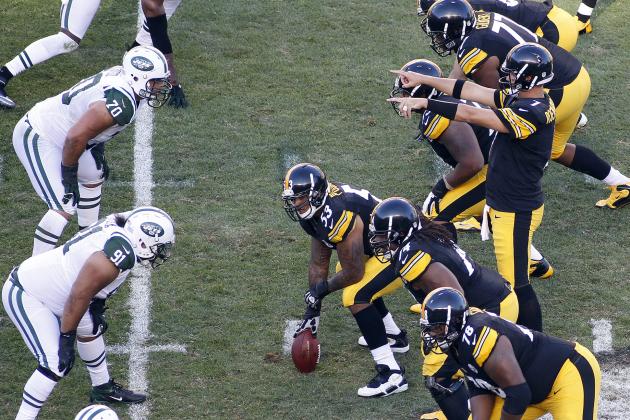 Justin K. Aller/Getty Images

Everyone is always quick to pile on the Steelers and Ben Roethlisberger after a performance like what this team showed in Week 1.
However, everyone seems to go quiet when they put on a good performance.
In my opinion, Roethlisberger is the best QB in the league, and shouldn't be outside of anyone's top five. Just look at the game he had this week.
When he has time, he is as accurate as anyone in the league. When the offensive line decides not to block, which they do a lot, he is even more dangerous.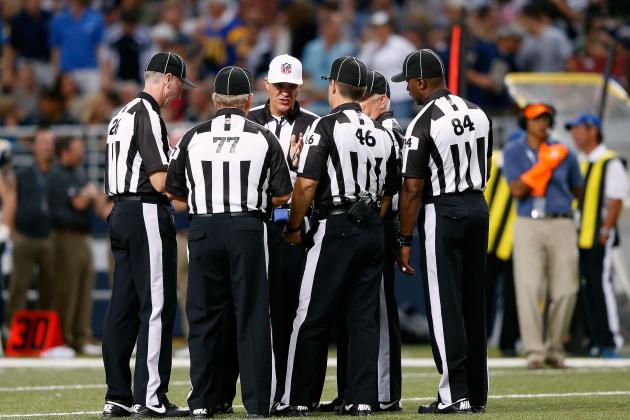 Jamie Squire/Getty Images

I'm taking this last slide to reflect on what is a growing embarrassment in the NFL.
The replacement referees.
Yes, the replacement refs are bad. With that being said, let's not pretend that the normal refs were awesome. Watching NFL games had already become comical to me.
There is a microscope on all penalties right now. However, if the regular guys were out there, things would be just as bad.
After all, the rules are just that bad.
The NFL likes to hide behind "player safety," but watching defenders being flagged for barely touching a quarterback hurts the integrity of the game just as much as what's going on now.
The difference between the replacement refs and the normal refs is simple.
The pass interference that was called against Ike Taylor this week, for example, would have been called head-to-head, launching or whatever against Ryan Clark for having the audacity to actually hit the receiver.
Instead of everyone being upset about a terrible call on a good hit, everyone is laughing at the replacement referees for pretty much just guessing out there.