Is This a Glimpse of the New Jay-Z Inspired Nets Uniforms?
Use your ← → (arrow) keys to browse more stories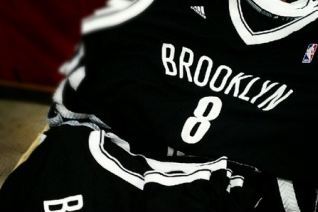 We will find out Friday what the Nets official uniforms look like, but this leaked photo gives us a pretty good idea. I like what Jay-Z has done here (he was the guy behind the look).