The Five Craziest Managers in Modern Day Soccer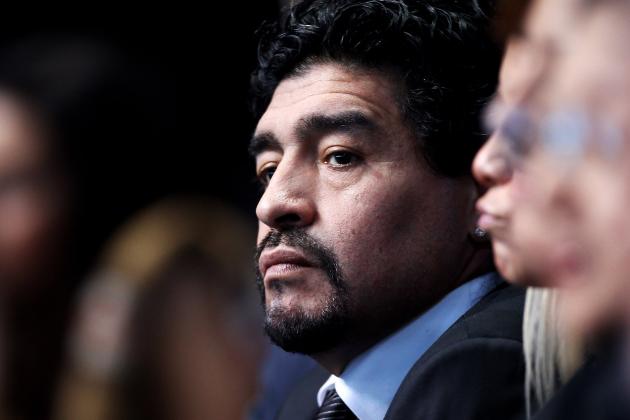 Matthew Lewis/Getty Images
Maradona
There is an old saying in soccer that you have to be crazy to be a goalkeeper, but maybe they should add manager to the list. What with the 24-hour media, demanding executives and attempts to try and keep a squad of highly-paid professionals happy, you wonder why anyone would want the job. It seems that if you aren't crazy when you take the job, a couple of years in the dugout will make you flip.
Begin Slideshow

»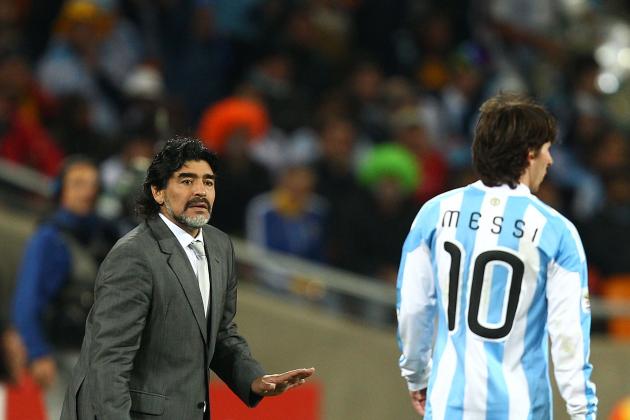 Richard Heathcote/Getty Images
Maradona (left) and Messi
Maradona epitomizes the saying that great players make lousy coaches. As a player, Maradona was virtually unstoppable, which England saw first hand when he waltzed past half their team in the 1986 World Cup, but as a manager, not so much.
After a career that was marked by drug busts, having kids out of wedlock and suspensions, Diego's coaching chances did not look bright. Most soccer fans had dim hopes when he was named head of the Argentine national team in 2008 and his short reign was abortive. Diego was only named head coach because most Argentines seem to think he has supernatural abilities.
Maradona, the coach, was more famous for cursing out the media, histrionic touchline displays and failure to get the best out of Lionel Messi in the 2010 World Cup. Diego left with his halo slightly tarnished.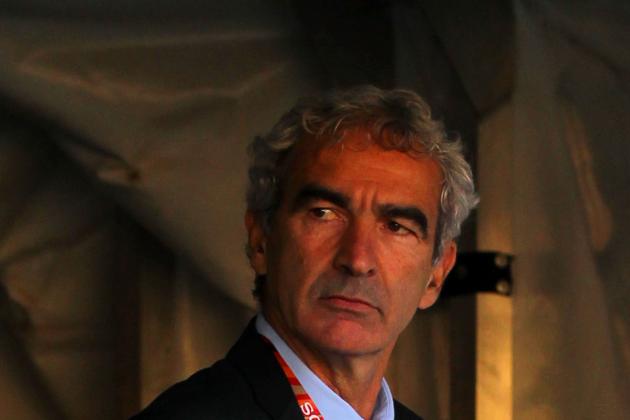 Clive Rose/Getty Images

Domenech is responsible for producing one of the most embarrassing teams in French football history. The infamous 2010 World Cup campaign under his watch was ruined by a player mutiny.
From being cursed out by his star striker, to proposing to his girlfriend on live TV, to selecting his players by psychic, Domenech ranks as one of the craziest managers in recent history. He was so unpopular that most French players were excited to see him go. Needless to say, Domenech won't expect many Christmas cards from ex-players.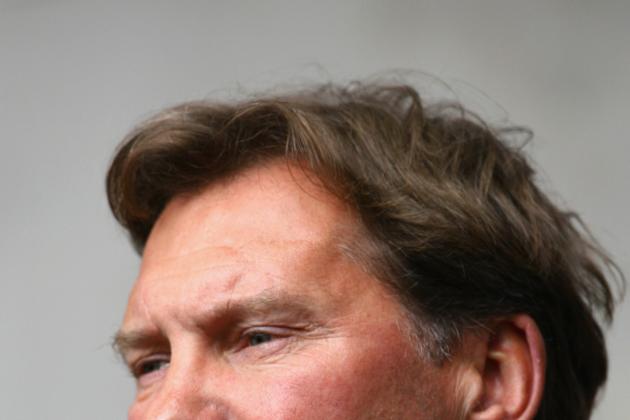 Clive Mason/Getty Images

In 1996, Hoddle was chosen as a young manager to breathe new life into the England system. Although barely 40 at the time, Hoddle was seen as a long-term England manager. An incredibly gifted player and great student of the game, Hoddle was seen as a promising England coach.
However, a few years of faith healers, questionable choices, bad mouthing players to the media and the infamous comment about people with disabilities soon got him drummed out of the England set up.
If you want to know how unpopular Hoddle was just read biographies by ex-players like David Beckham. It isn't pleasant. Hoddle's England reign was so unpopular it almost permanently ended his coaching career in England. Interestingly, Hoddle had a 60 percent win ratio, so he might have made a decent coach if he kept his mouth shut.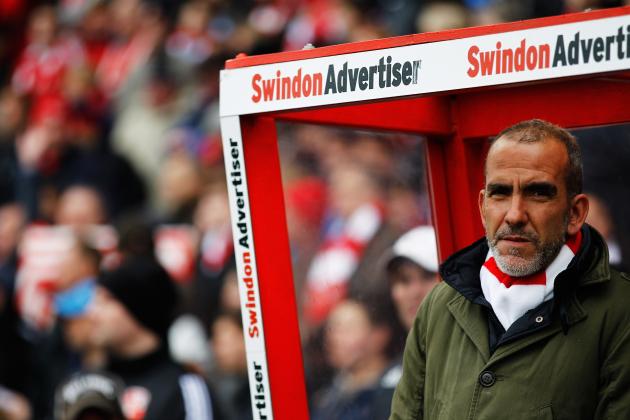 Paul Gilham/Getty Images

Di Canio was a crazy player, who was famous for moments of stunning talent and sportsmanship, and moments of sheer madness like when he was sent off for shoving a ref. So it's no wonder the volatile Italian has become a crazy boss.
Di Canio's reign at Swindon has been marked by fights with players, being sent off, subbing a petulant goalie after about 20 minutes and lambasting League One in an infamous TV interview. However, Di Canio does seem to be a decent coach and got Swindon promoted as League Two champions in his first year.
David Ramos/Getty Images

A strange choice, you might think, but you have to question the rationale of a man who created the finest squad in recent history and then resigned after one mediocre season.
Guardiola's Barcelona were widely talked about being the best club side in history and won every trophy put in front of them, but Guardiola resigned last season, after they failed to win La Liga, got knocked out of the Champions League and only won the Copa Del Rey.
Guardiola was an obsessive figure who was known for being pencil thin and intensely passionate about the game and Barca. He is obviously a soccer genius, so let's hope he gets his head screwed on right and comes back to soccer.