WWE Hell in a Cell 2012: Who Will Sheamus Defend the World Championship Against?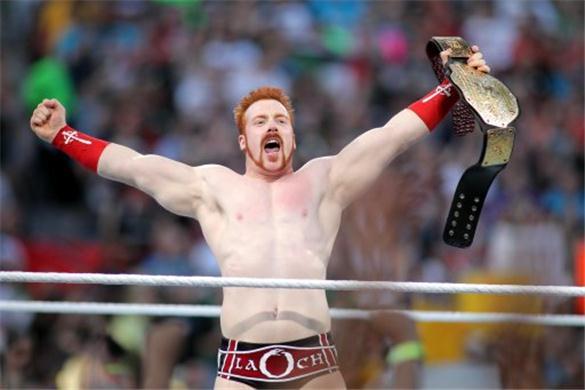 Bettor.com
Now that his feud with Alberto Del Rio is presumably over, WWE Creative needs to come up with an opponent for Sheamus at the Hell In A Cell pay-per-view.
WWE has had some recent shake-ups with Jericho leaving, and the formation of tag teams Daniel Bryan and Kane, and Rey Mysterio and Sin Cara. It has changed the main-event landscape with no clear challenger for the World Heavyweight Championship.
On top of that, one can safely assume the title will be defended in the Cell. It takes a special kind of performer to make a HIAC match really work. Without the right opponent, the match will completely tank.
To be honest, I don't think Sheamus is good enough in the ring to pull this off with someone of lesser talent like the way CM Punk or Daniel Bryan could do.
So let's take a look at our options, shall we?
Begin Slideshow

»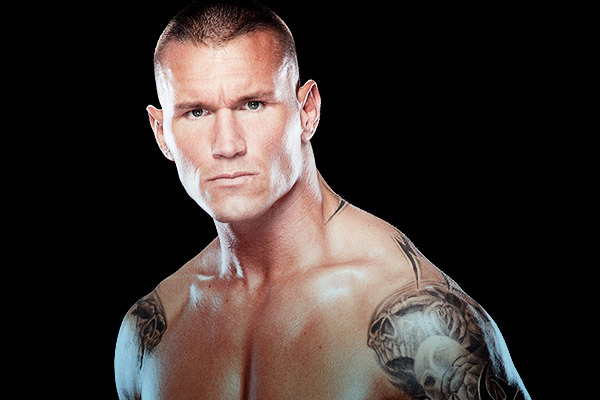 Randy-Orton.com
Randy Orton would be an easy choice for any marquee matchup. He's held the title multiple times in the past, and he's arguably the biggest face still technically assigned to SmackDown.
This week's episode of Raw didn't make it seem his feud with Dolph Ziggler will continue. We all know that he's leaving for a movie soon. Could they put him in HIAC with Sheamus, and claim he's out due to an injury suffered at the hands of Sheamus until the film is finished?
Orton seems like the easy pick.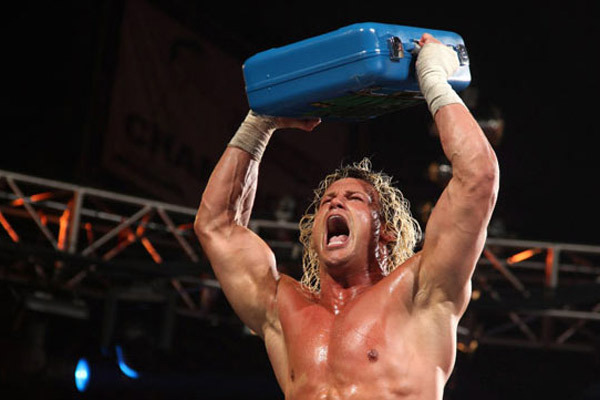 KoCoSports.com
Sure, we've seen them mix it up before. But we all know WWE doesn't have a problem re-hashing an old rivalry. Plus, Ziggler now has the Money in the Bank briefcase, which adds a unique dynamic to a title match.
On top of that, Ziggler is showing he can handle mixing it up with the big boys. If Ziggler can have a solid match with Sheamus in the Cell, it could be a huge boost for his push and he wouldn't even have to win.
If he does lose, Sheamus won't be in good shape at all physically and he could cash in the briefcase.
If his feud with Orton is over, I see no reason why Ziggler couldn't challenge Sheamus at next month's PPV.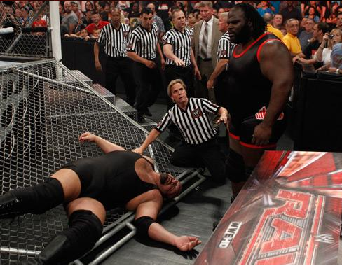 TribalWrestling.com
I was under the impression that The Big Show would be making his return to Raw this week. Something must have come up.
I keep seeing things about Mark Henry when I scan through a WWE news and rumors site. I don't read those sites much, so I don't know how soon until Henry returns.
Either one of these men could make their return soon, and then challenge Sheamus at HIAC. If they hadn't already been simultaneously used in a Steel Cage match for this very title against Daniel Bryan, they could both challenge Sheamus in a Triple Threat match.
To be honest, I wouldn't be very excited if either of these guys left October's pay-per-view with the World Heavyweight Championship. Then again, I wouldn't feel any better about Sheamus retaining.
Personally, I hope they don't use either of these options.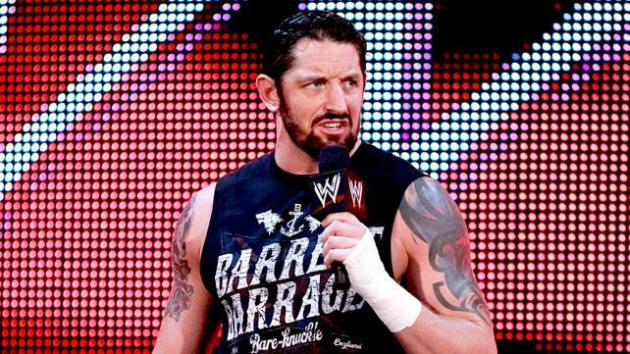 WWE.com
Too much, too soon?
We all know Wade Barrett is on his way to headlining pay-per-views. Why waste time?
With Barrett, you've got an opponent who is as physically tough and intimidating as The Great White. Both of their personas have an aggressive, destructive quality that would work well in the HIAC.
But is Barrett ready for such a big match? As I mentioned earlier, Sheamus is no Punk, Bryan or Jericho. He can't elevate his opponents to make them look good.
If Barrett is ready for HIAC, and they can build him over the next few weeks, he may jump right into the World Heavyweight Championship conversation.
As I see it, booking this match would be risky, but the potential pay-off may be worth it.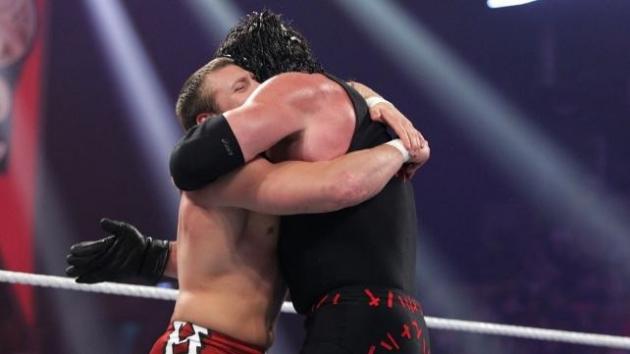 IBTimes.com
Team Friendship, Daniel Bryan and Kane, are on fire right now with seemingly infinite potential at this point. More than any other industry, professional wrestling needs to strike while the iron is hot, and Vince McMahon's crew does it as well, and as often as anyone.
Could that result in the current Tag Team Champions being put into the main event against the World Heavyweight Champion?
Both of these guys are former World Heavyweight Champions, and both are the kinds of workers you want in a main-event match of this caliber. Plus, with the anger management angle and their therapist constantly making suggestions that Raw general manager AJ Lee puts into action, it wouldn't be a difficult angle to develop.
Of course, that would require Team Friendship to drop their titles, which would hurt the tag division. Or they could hold the tag titles without defending them at HIAC, which would be an insult to the division they are trying to rebuild.
Sheamus vs. Kane vs. Daniel Bryan in Hell In A Cell for the World Heavyweight Championship: Sounds good, doesn't it?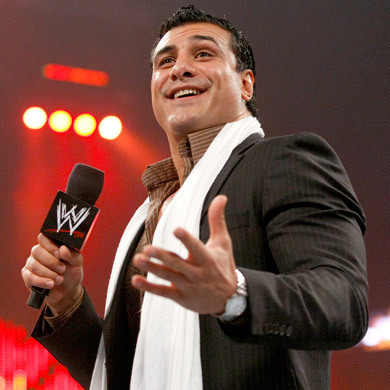 WhatCulture.com
I'm not interested in seeing Alberto Del Rio challenge for the World Heavyweight Championship again. And I'm willing to be that you don't want to see that either.
But that doesn't mean the WWE won't shove it down our throats.
With SmackDown general manager Booker T changing the match stipulations just before it started, ADR and David Otunga should have some ammo to try to weasel their way back into the WHC hunt.
Then again, even if WWE did want to go this route, I'm not sure how well these two would do in the Cell. It certainly wouldn't be a big draw.
But what if we added one or more of the following.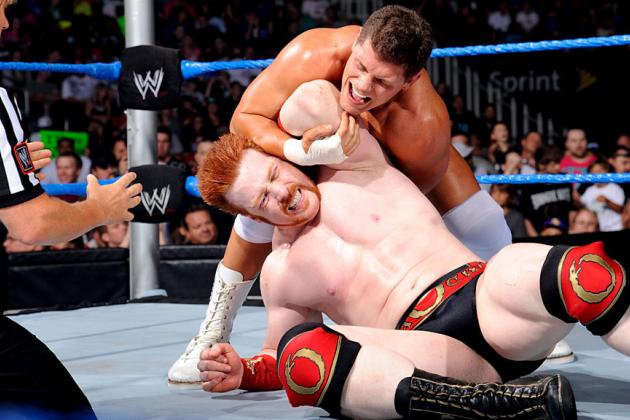 WWE.com
Maybe you're not happy with any of the options so far. Maybe you don't even feel as though WWE has an opponent to face Sheamus in the Cell that would be worthy of a PPV main event.
Can anyone say WWF Armageddon 2000? That was the year that Kurt Angle defended the WWF Championship against The Undertaker, Steve Austin, Triple H, The Rock, and Rikishi in the Cell.
WWE probably couldn't stack the match to be as good as the match from over a decade ago, but they certainly have a strong upper-midcard that could make it a great match, and be good experience for some young talent.
All six of the men related to this slide--Cody Rhodes, Christian, Damien Sandow, Kofi Kingston, R-Truth, and Tensai--have competed at the main event level in the past or will compete at the main even level in the future.
Other than the possibility of Rhodes feuding with The Miz, none of these men are involved in any serious angles right now. Sheamus could take on all six of them if they really wanted.
If you want more than a singles match (whether Triple Threat, Fatal Four-Way, Six-Pack Challenge, or even bigger), you have seven competitors right here that can be used.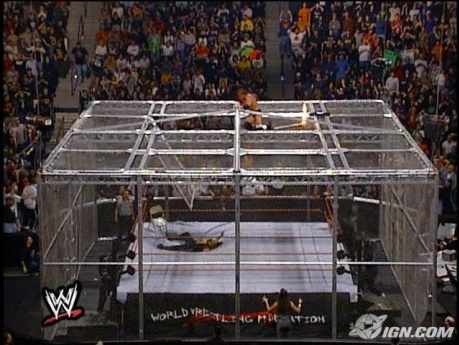 MovieFanCentral.com / IGN.com
I don't read SmackDown spoilers, so I have no idea if they have even started to scratch the surface of letting us know who Sheamus will be defending against at October's pay-per-view.
Despite a title reign that is rapidly approach the six-month mark, I am still not convinced of Sheamus as a World Heavyweight Champion. For him to pull off a solid match at Hell in a Cell, he's going to need the right opposition.
Guys like Ziggler, Barrett, Bryan and Rhodes could all use a main-event rub like this. Guys like Randy Orton, The Big Show or ADR could bring their experience as main-eventers to one of the most challenging matches in the industry.
Who do you think the WWE will go with? And who would you actually like to see?
You can follow Dustin on Twitter, check out his blog or listen to his podcast.