Idaho State vs. Nebraska: Complete Game Preview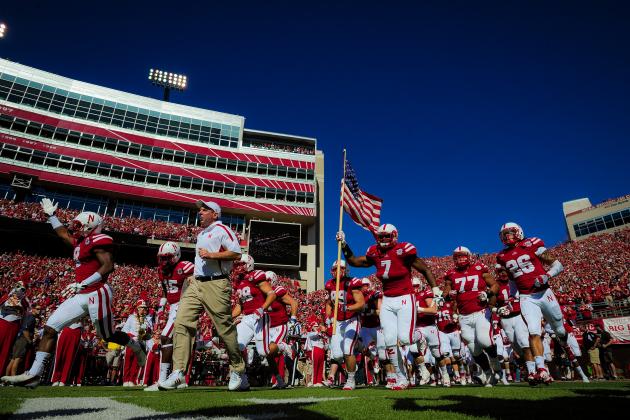 Eric Francis/Getty Images

Who: Idaho State at Nebraska
When: Saturday, 2:30 p.m. central
Where: Lincoln, NE
Stadium: Memorial Stadium (81,067, FieldTurf)
TV: Big Ten Network/Big Ten Network 2
Radio: Husker Sports Network (Greg Sharpe play-by-play, Matt Davison color, Lane Grindle sideline)
Internet Stream: Huskers.com
Satellite Radio: XM196
Begin Slideshow

»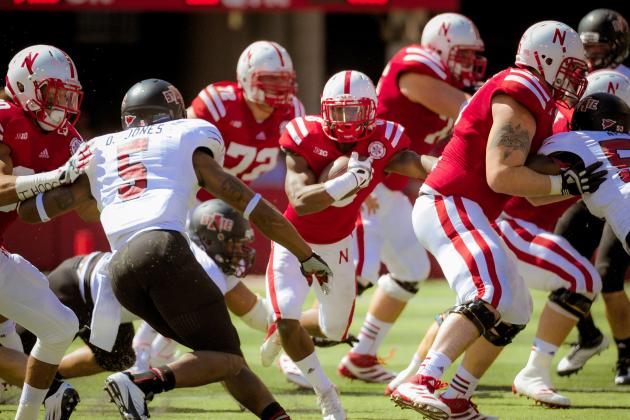 Eric Francis/Getty Images

Nebraska's depth chart for Idaho State, courtesy of HuskerMax.
Offense
QB: Taylor Martines, Ron Kellogg III OR Tommy Armstrong
IB: Rex Burkhead, Ameer Abdullah, Braylon Heard, Imani Cross
FB: Mike Marrow OR C.J. Zimmerer, Graham Stoddard, Andy Janovich
WR X: Kenny Bell, Tyler Evans
WR Z: Quincy Enunwa, Taariq Allen OR Steven Osborne
WR A: Jamal Turner, Tyler Evans
TE: Ben Cotton OR Kyler Reed, Jake Long OR Conor McDermott
LT: Brent Qvale, Brandon Thompson
LG: Seung Hoon Choi, Cole Pensick, Jake Cotton
C: Justin Jackson, Cole Pensick, Mark Pelini
RG: Spencer Long, Broderick Nickens, Ryne Reeves
RT: Jeremiah Sirles OR Andrew Rodriguez
Defense
DE: Jason Ankrah, Joseph Carter
DE: Cameron Meredith, Eric Martin, Avery Moss
DT: Thad Randle OR Kevin Williams
DT: Baker Steinkuhler, Aaron Curry
BUCK: Sean Fisher, Alonzo Whaley OR Max Pirman
MIKE: Will Compton, Trevor Roach, Michael Rose
WILL: Zaire Anderson OR Alonzo Whaley OR David Santos
CB: Andrew Green, Stanley Jean-Baptiste, Antonio Bell
CB: Josh Mitchell, Mohammed Seisay, Daniel Davies
S: P.J. Smith, Harvey Jackson, Corey Cooper
S: Daimion Stafford, Courtney Osborne, Justin Blatchford
NICKEL: Ciante Evans
Special Teams
PK: Brett Maher, Mauro Bondi
P: Brett Maher, Mauro Bondi
LS: P.J. Mangieri, Joseph Rotherham
KO: Brett Maher, Mauro Bondi
HOLD: Jase Dean
KOR: Ameer Abdullah, Kenny Bell, Jamal Turner, Braylon Heard
PR: Ameer Abdullah, Jamal Turner, Rex Burkhead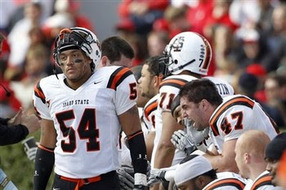 Image originally located at http://bit.ly/U98l2Z
Bengals depth chart as of August 3, 2012, located here.
Offense
QB: Kevin Yost, Justin Arias, Brad Kragthorpe
RB: Tavoy Moore, Jahmel Rover, Aaron Prier
WR X: Jarrod Daniels, Cam Richmond, Luke Austin
WR Z: Rodrick Rumble, Anthony Boyles, Chase Place
WR Slot: Dan McSurdy, Derek Graves, Duke Bukoski, Seth Johnson
TE: Josh Hill, Andrew Zamora, Derek Despot
LT: Brad Shedd, Jordan Peterson, Christian Diehm
LG: Mark Clampitt
C: Jon Van Vliet, David Tyler
RG: Braeden Clayson, Sage Warner, Elijah Ruhl
RT: Eric Jacobsen, Nick Beckman, Jim Bagley
Defense
SAM: Ryan Coleman, Ethan Monroe, Keelan McCaffrey, Tyler Myers
Anchor: James Bergren, Isaiah Walker, Austin Baker
NT: Jordan Monga, Austin Schnizler, David Forrester, Chris Edwards, Richie Te'o
DE: Jake Rouser, Austin Graves, Kimo Makuala, Tyler Graves
WILL: JT Albers, Trevor Spence, Taylor Ragan, Mitch Beckstead
BUCK: Basim Hudeen, Jack Francis, Leki Fuapau, Derek Berrey
MIKE: AJ Storms, Jake Pele, Demetrius Allen
CB: Cameron Gupton, Donovan Henley, Michael Berger
SS: Tanner Davis, Brennan Ghassemieh, Cody Sorenson
FS: Greg Melendez, Christian Gines, Cody McCoy, Ed Pritchett
CB: Kelvin Miller, Jon Davidson, Nate Weber
Special Teams
K: Brendon Garcia, CJ Reyes, Erich Pew
P: David Harrington
LS: Clint Brock
PR: Tavoy Moore
KR: Tavoy Moore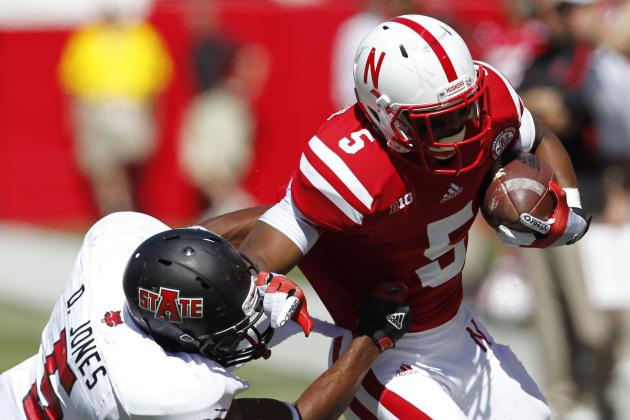 Bruce Thorson-US PRESSWIRE

Nebraska defeated Arkansas State, 42-13, in a game that saw head coach Bo Pelini taken to the hospital after feeling ill in the first half.
Ameer Abdullah led the way on offense with 30 carries for 167 yards and two touchdowns.
Taylor Martinez burnished his chances to end the season with a 70 percent completion rate by going 13-14 for 180 yards and two touchdowns.
And the Blackshirts took a step to heal from the drubbing they took from UCLA, keeping the high-tempo Red Wolves from scoring an offensive touchdown.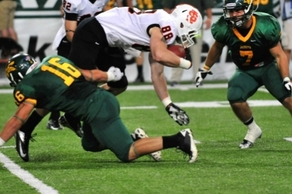 Image originally located at http://bit.ly/S2FGMm
Idaho State came back home to Pocatello and beat Black Hills State (see, Nebraska fans, your home schedule could be worse), 38-5.
After falling behind 2-0, the Bengals took a 21-5 lead into the half and pulled away to a dominating win in the second half.
Idaho State outgained Black Hills State 651-202 in total offense, running 99 offensive plays to 66 for the Yellow Jackets, and had almost an eighteen minute advantage in time of possession.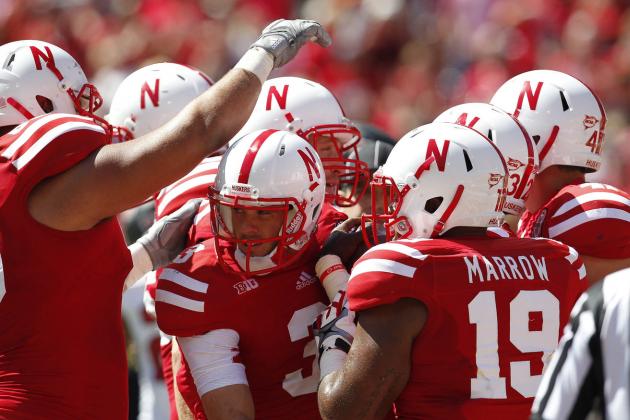 Bruce Thorson-US PRESSWIRE

This is the type of game that just about everyone in college football would like to see go away. It is a true paycheck game, with Idaho State out-manned on both sides of the ball. Both teams will be far more concerned with escaping free of injury as opposed to the near fait accompli of the game's outcome.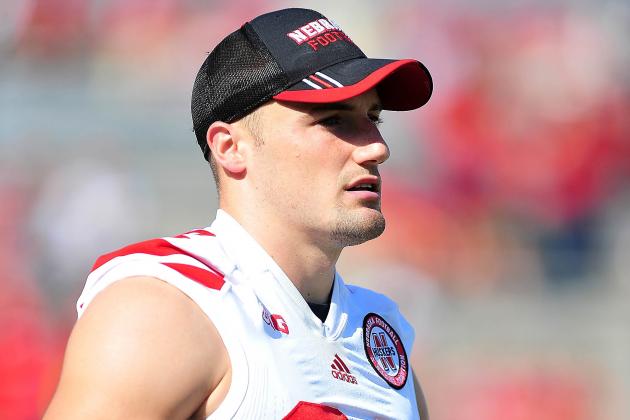 Gary A. Vasquez-US PRESSWIRE

Rex Burkhead. All signs point to Burkhead returning to the field against Idaho State, which should provide good preparation for the upcoming B1G schedule.
After missing all but one quarter of the 2012 season to date, it will be a good opportunity for fans and coaches alike to see how Burkhead has recovered from his injury and how much of a load he will be able to carry.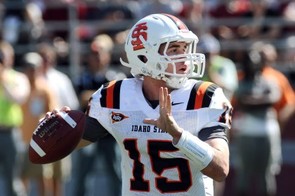 Image originally located at http://bit.ly/PPggju
Kevin Yost. Balance is not part of the Idaho State offensive plan. Against Black Hills State, Yost went 40-57 for 448 yards and two touchdowns. Against Air Force the week before, Yost went 41-52 for 355 yards and two touchdowns. Everything the Bengals will do on offense will go through Yost's arm.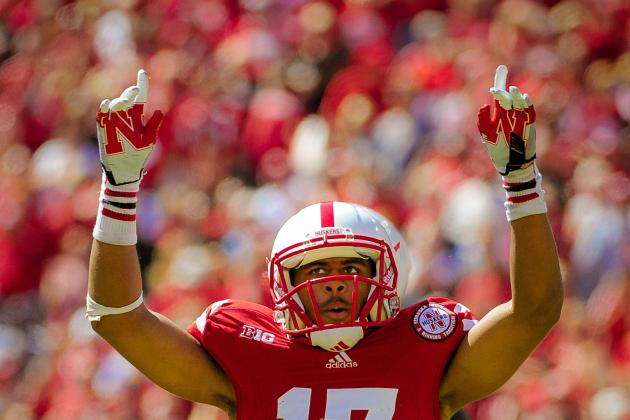 Eric Francis/Getty Images

…they learn the lessons from the South Dakota State matchup.
Two years ago, the Jackrabbits came into Lincoln and gave Nebraska a bit of a scare. Many questioned whether Nebraska's players and coaching staff took South Dakota State seriously enough and weather they were prepared for the game.
While South Dakota State is a much better FCS football program than Idaho State, Nebraska did struggle from a lack of focus and motivation. Assuming Nebraska is able to bring that focus to the field on Saturday, the talent disparity should make the contest uncompetitive in short order.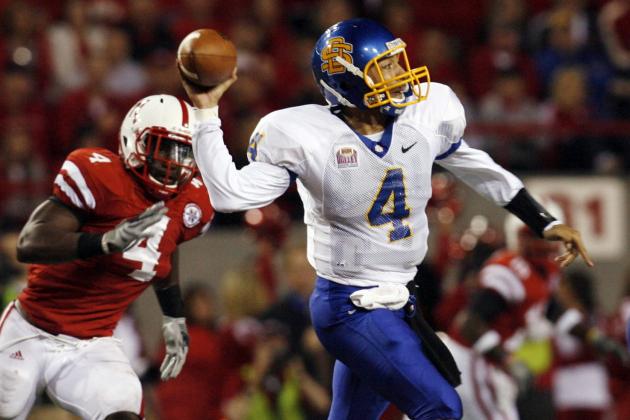 Bruce Thorson-US PRESSWIRE

…Nebraska really, really doesn't take this game seriously. Much ink was spilled when Nebraska sputtered to a 17-3 defeat to South Dakota State in 2010.
But Nebraska did out-gain the Jackrabbits 345-236 in the contest and ultimately won by fourteen points. And South Dakota State was a much better football team than Idaho State is coming in.
The Jackrabbits had nearly a perfect storm of events set for an upset and lost by fourteen. For Idaho State to pull what would be the biggest upset in Nebraska football history, a storm five times more perfect than the Jackrabbits enjoyed would be required.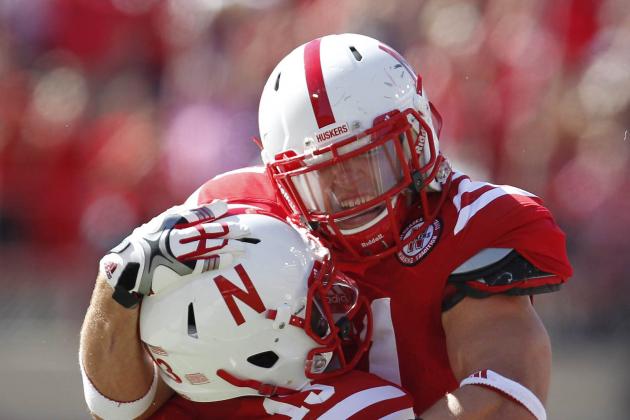 Bruce Thorson-US PRESSWIRE

Yes, in 2010 there were a lot of people (including one particularly smart and handsome analyst) laughing at the thought of South Dakota State coming to Lincoln and having a prayer of competing with Nebraska. But even as an FCS school, the Jackrabbits came in as a top 10 team with a thousand-yard rusher.
In comparison, Idaho State's record for the last five years has been 3-8, 1-11, 1-10, 1-10 and 2-9. That's eight wins in five years. The Bengals have lost 33 consecutive road games, dating back to a win over Northern Colorado in 2006.
Idaho State isn't just an FCS team. It's a bad FCS team. Look for number 34 to be sealed away relatively early on Saturday.
Nebraska 61, Idaho State 13
If you would like to contact Patrick directly to schedule an interview, to ask a question or to get his recipe for a killer peach cobbler, send an email to patrickrunge@gmail.com.
(DISCLAIMER: Peach cobbler recipe might not be all that killer.)
Or you could always follow @patrickrunge.