Breaking Down the Dallas Cowboys' Most Surprising Players of the Early Season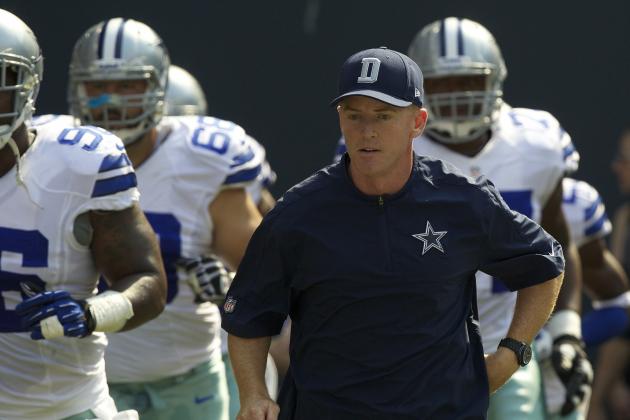 Stephen Brashear/Getty Images

We're now two weeks into the season and the Dallas Cowboys find themselves sitting right in the middle of the pack with a 1-1 record. In that short period of time, we've witnessed and experienced the highest of highs by beating the New York Giants and the lowest of lows by getting embarrassed and outplayed by the Seattle Seahawks.
All in two weeks!
The Cowboys will always rely on a core group of players lead by Tony Romo, DeMarcus Ware, Sean Lee and Jason Witten, but a handful of players have turned in some surprisingly top-notch performances thus far both individually and collectively.
But that's what it's going to take to win games for this 2012 version of the Dallas Cowboys. Total and complete team efforts that extend beyond the core group, holding every member of the roster accountable and sticking to the next-man-up philosophy is going to be the basis for a large degree of success for this team.
It's hard to gauge the barometer of a football team just based off preseason alone and two regular season games, but the Cowboys are quickly finding out the identity of this team. Has this team learned anything about mental toughness? Does it have enough depth? Can it compete consistently against a competitive NFC?
I know it's very early in the season and impossible to answer those types of questions after a disgusting performance, but, on a positive note, I want to highlight some surprising performers in this early season.
Begin Slideshow

»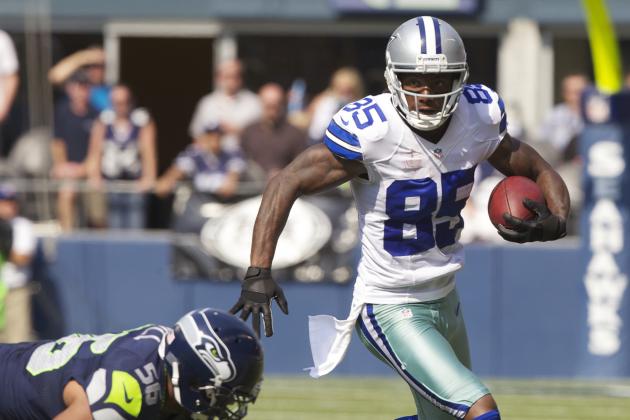 Stephen Brashear/Getty Images

We all know what he did against the Giants and I know what everyone is already thinking. Yeah, he didn't have the same impact in Week 2. But neither did this football team. Ogletree probably won't go for 115 yards and two touchdowns a week, but he's laid the foundation for what will be a very productive and surprising season.
Nobody saw his performance from opening night coming from a mile away. He's provided a sense of optimism going forward, a sign that management made the right decision in by staying in-house to develop the No. 3 wide receiver and a real threat for this offense.
To date, he has nine catches for 140 yards and two touchdowns. But I see a player that will just gain more comfort in the offense and chemistry with Tony Romo. The Cowboys' weapons will still warrant a lot of attention and somebody has to benefit. That beneficiary will be Ogletree and his performances won't be that much of a surprise anymore.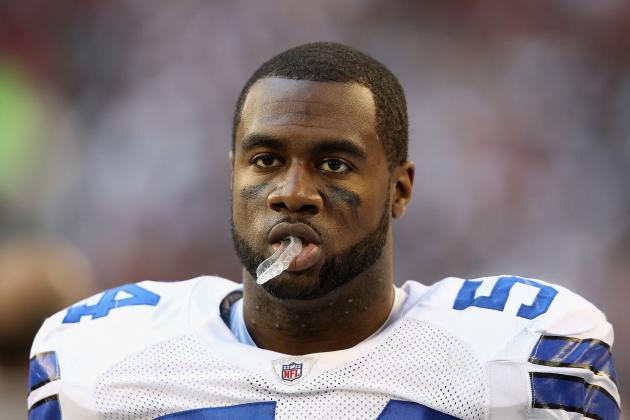 Christian Petersen/Getty Images

The Cowboys may have struck second-round gold again at the linebacker position. Their decision to tab Carter in the 2011 draft and the vision they had for him to play alongside Sean Lee is starting to come nicely into focus. Through two weeks, Carter has 15 combined total tackles, which puts him second on the team to Lee, and he's done a solid job on defense.
He has amazing athletic ability, great lateral quickness and speed, and he's starting to display great instincts at sniffing out run plays. Paired with Lee, this duo will be a force for years to come and it's starting to look like management has made some good draft decisions.
For a player who contributed very little as a rookie while recovering from ACL surgery and had to beat out free-agent acquisition Dan Connor, Carter has been more than a pleasant surprise. He's a young player that's only going to get better as he gains more comfort in Rob Ryan's defense.
I would love to see Ryan utilize Carter's athleticism more by allowing him to really get after the quarterback. It would only make this defense better and allow Carter to round out his game.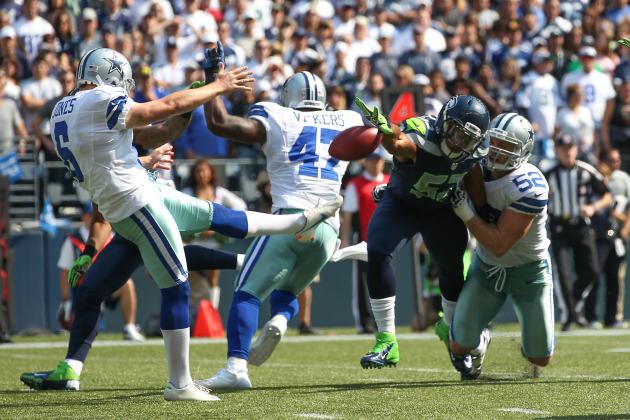 Otto Greule Jr/Getty Images

I know his punt got blocked and that allowed the floodgates to open up for the Seahawks, but that was an entire special teams collapse. Put the blocked punt aside, Jones has done a surprisingly solid job since replacing Matt McBriar. McBriar had punts blocked by the Arizona Cardinals and New York Jets, so he's not immune to those types of plays either.
Jones is averaging 48.1 yards per punt, he's downed four inside the 20-yard line and has a long punt of 60 yards. He does a nice job of directional punting by using the sidelines as an extra defender and was able to keep Leon Washington in check. Bringing McBriar back was a natural assumption, but Jones has done a good job thus far.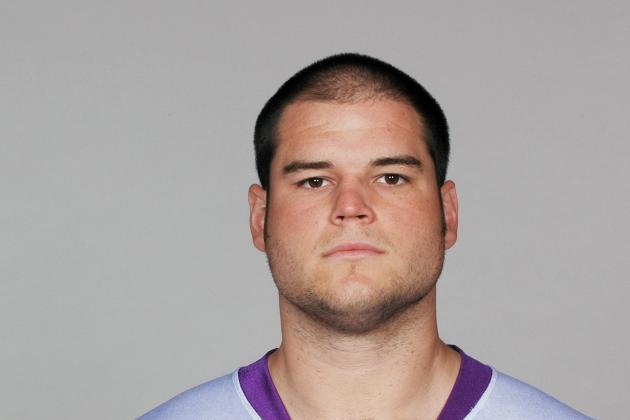 Handout/Getty Images

The Cowboys may have found an answer at center at least while Phil Costa is injured. Cook was acquired for a seventh-round pick from Miami, and he's been more than a pleasant surprise. He stepped in to the starting lineup on opening night after the Cowboys' third offensive snap and performed well. He held his own against a vaunted pass rush and did his best on short notice.
Depending on how much time Costa needs to get healthy and how effective he is upon his return, Cook just may have aligned himself for a starting job. The offensive line as a whole still needs to jell and Cook needs to get more comfortable in the offense, but considering management neglected the center position, finding Cook could prove to be a key and huge acquisition.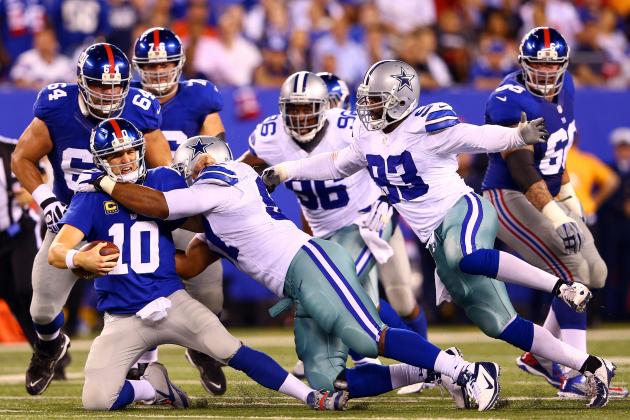 Al Bello/Getty Images

Spencer has quietly done his job thus far by compiling 14 combined tackles, good for third on the team, and two sacks. He continues to excel against the run, which he's done well since his arrival in Dallas, and he seems to be applying more pressure than last season. That's what stands out to me when going back and watching the game footage.
His future in Dallas is cloudy at best, but he's playing much better so far and with more purpose. Of course someone might say that he's angling for a long-term deal in a contract year, but for a player who admitted to mailing it in at times in the past, he's played surprisingly well and not just off of stats alone.
After failing to reach a long-term deal with Jerry Jones, I didn't know what to expect from Spencer. Would he be motivated? Bitter? Playing not to get hurt? So far, I like what I see.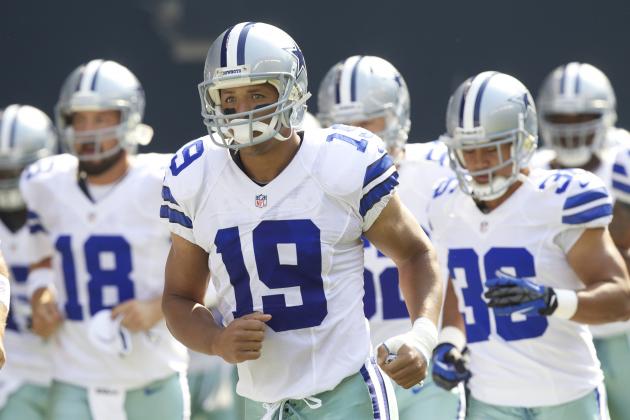 Stephen Brashear/Getty Images

I had to put Austin in the category of surprise performances just because of the unknown surrounding his injury history and another missed training camp. Veteran players shouldn't usually be in this category simply because they are counted on to perform, they're paid handsomely and results are supposed to be tangible.
But after nagging hamstring injury after nagging hamstring injury, the consensus and prognosis was not looking good for Austin. The fanbase was frustrated and it was growing every day. So what does he do? Through two weeks he puts up nine catches for 136 yards and two touchdowns. His touchdown grab against the Giants was a thing of beauty, it was a game-changing reception and it reminded us of the old Miles Austin from 2009.
It was tough to venture a guess if Austin would be able to be ready for Week 1. And after a disappointing 2011 season with setbacks at the epicenter of his existence, it's been surprising that he could have the type of impact he's had on this young season.
Welcome back, Miles!