A Second Opinion: The 20 Hottest Females in Sports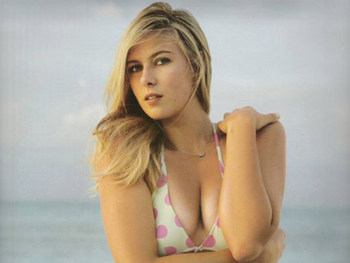 Men love sports. Men love looking at beautiful women. Put the two together, and you have a match made in man-heaven.
Let's face it, women's sports don't get the fanfare that they deserve. These 20 ladies are doing their best to change our minds and expose their sports to the mainstream. Sit back, relax, and enjoy the show.
No. 20: Biba Golic, Table Tennis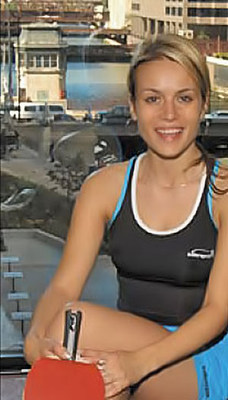 ESPN.com/Serbian Table Tennis Sensation Biba Golic. Yes, table tennis isn't a popular televised sport in America, but it should be. We have all played it in our buddy's basement, but I doubt any of us were fortunate to play with a babe the likes of Biba Golic. Be careful, though, she is dangerous with that paddle in her hand.
No. 19: Suzy Kolber, ESPN Analyst and Sideline Reporter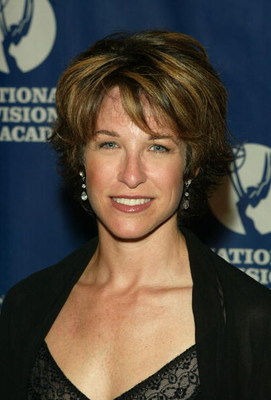 If I were a drunken former Super Bowl MVP, I would be all over this hottie as well. Kolber mixes a beautiful face with immense football knowledge, which is an aphrodisiac for any red-blooded American.
No. 18: Sue Bird, WNBA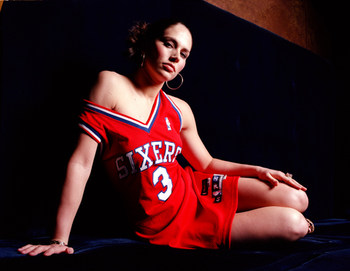 She stole our hearts at UConn, and she continues to impress at the next level. She has a nice athletic frame which most guys can't get enough of. Oh, and girls wearing just a jersey, a la Bird in this photo? I need a cold shower...
No. 17: Paula Creamer, LPGA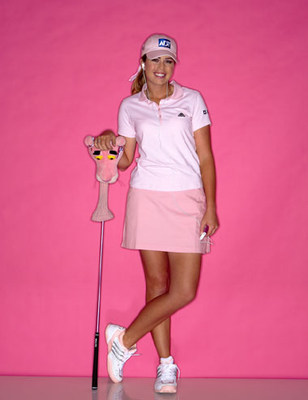 No. 16: Candace Parker, WNBA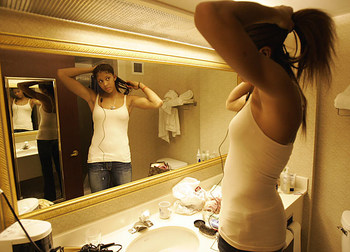 Any girl that can get up and throw down is good in my book. Parker has a tall, athletic body that would make any guy's head spin.
No. 15: Tara Dakides, Snowboarding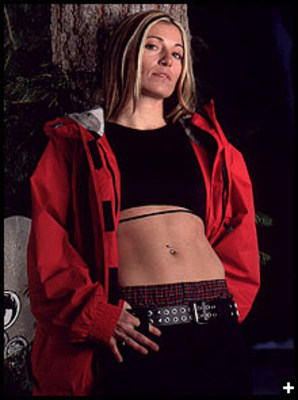 I'll admit it, I'm not really into snowboarding, but this chick just piqued my interest a tad...
No. 14: Vanessa Rousso, Poker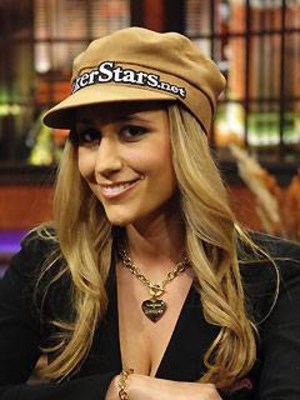 No. 13: Daniela Hantuchova, Tennis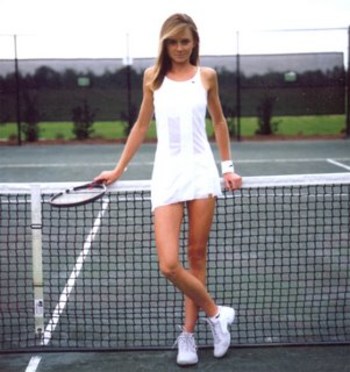 I don't know how to pronounce her name, and honestly I could care less. She has a hard serve and a great forehand to boot.
No. 12: Lauren Jackson, WNBA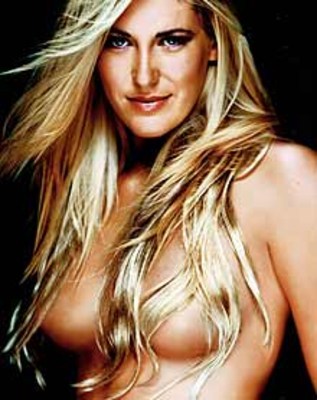 G'day mate! Let's put another shrimp on the barbie. Tall, blonde, and Australian, Jackson can handle the rock and do the dirty work down low.
No. 11: Anna Rawson, LPGA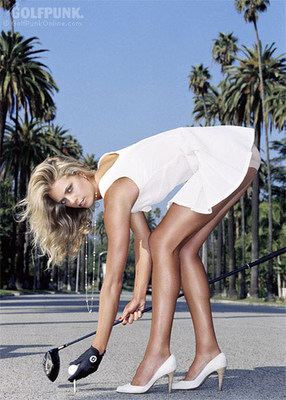 Grip it and rip it. Rawson is young and gorgeous, and she is not a bad golfer either. I just don't understand how she is going to get that golf tee into the cement pavement.
No. 10: Heather Mitts, Soccer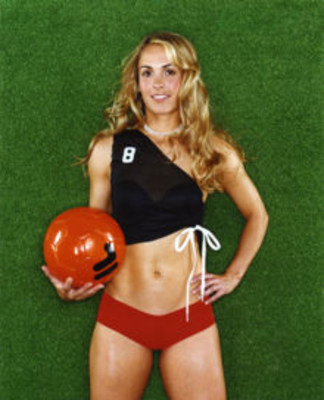 Soccer and tennis are probably the only two sports in which the females are more popular than the males. Heather Mitts shows us why that is the case.
No. 9: Danica Patrick, Racing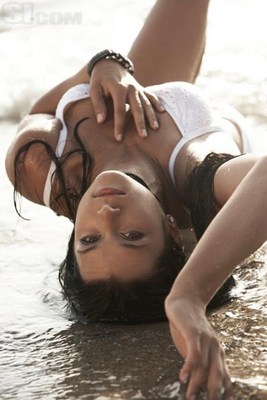 While she is racing, we don't get to see much of her because she is in a car and is wearing a helmet. Off the track, however, Patrick revs our engines.
No. 8: Jennie Finch, Softball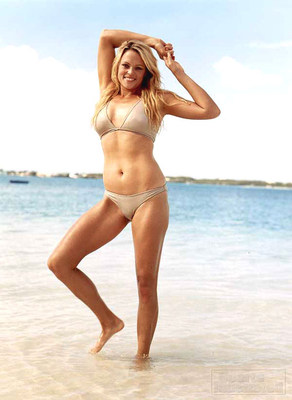 She can throw a ball 90 miles per hour, but she makes our hearts race at a much faster pace.
No. 7: Michelle Waterson, MMA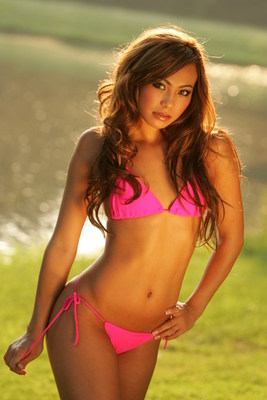 When she is not bashing people's faces in, she is busy showing off her beautiful face and body. Be careful fellas, she knows karate.
No. 6: Natalie Gulbis, LPGA
The final girl in our LPGA threesome is Gulbis. She may not be long off the tee, but she has an excellent up and down game.
No. 5: Gretchen Bleiler, Snowboarding
Too bad she can't snowboard in this outfit. It might get a little too cold...
No. 4: Amanda Beard, Swimming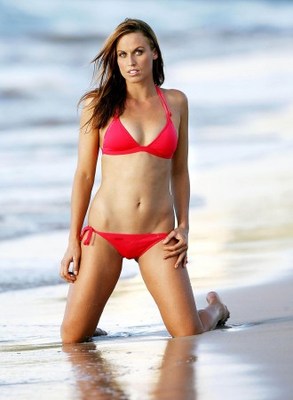 She can glide through the water like a fish, and glide through our hearts with ease. Michael Phelps may have won eight gold medals, but Beard is still my favorite swimmer.
No. 3: Maria Sharapova, Tennis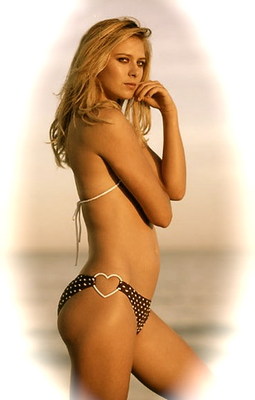 While her Russian accent may not be sexy, this tennis star makes up for it with a killer physique. And who out there doesn't like her moaning and grunting when she smacks a backhand down the line?
No. 2: Erin Andrews, Sideline Reporter
College sports would not be the same without her in-depth and pointed questions at halftime and her injury updates. Right...
No. 1: Gina Carano, MMA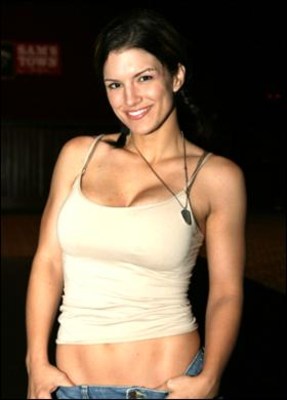 I am at a loss for words.
Keep Reading