Why the Lakers will be the NBA champs
OK I know they've done it before and guess what, they will do it again this NBA season. Kobe is too good and too strong not to let it happen.
I mean let's face it, Kobe's Kobe, that's all there is to it. Plus they've got great players like Fisher, Odom, Gasol as back-ups. Phil Jackson is the coach of this great team and led M.J to a star-studded carrer just like Bryant.
Number one reason to attend a Laker pre-game or half time show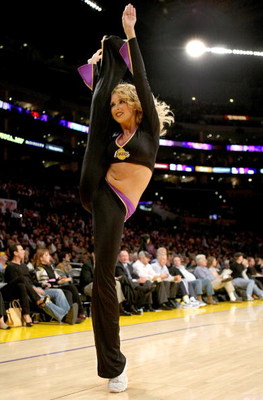 WOW! Laker girls can bend! I'd pay the price of admission to see this, dang!
Number one reason to go to a Lakers' autograph session!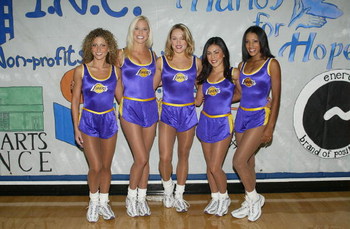 What can I say...that would definitely get me off the couch!
I love half time!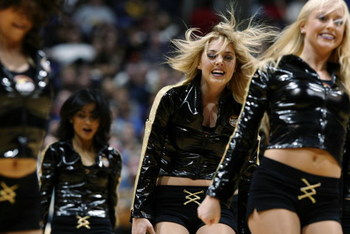 I'm a Laker fan now for sure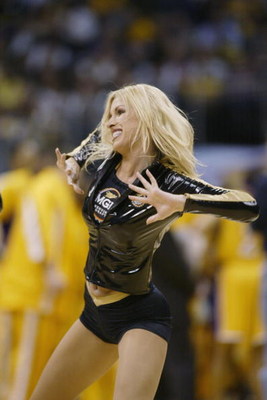 Black leather. Need I say more?
Purple and Gold never looked better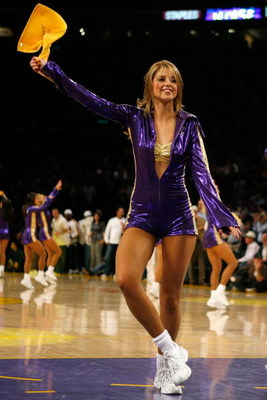 Why was I not a male cheerleader?
Adam Morrison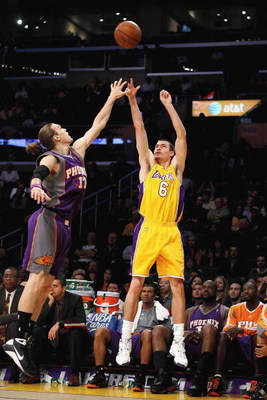 Morrison is averaging 4.5 PPG.
Shannon Brown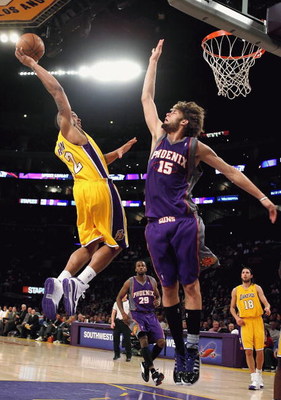 Brown was traded to the Lakers in Feb before the deadline and should prove to be a great back-up.
Josh Powell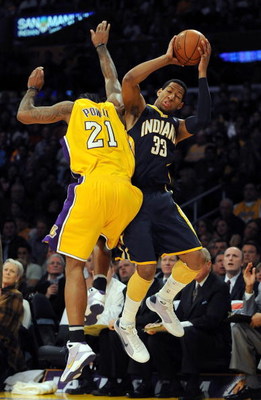 Powell has 3.9 PPG and has been great off the bench this season.
Luke Walton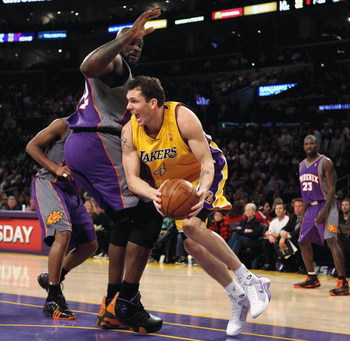 Walton has started at center 32 times this season and is definitely the big man.
Sasha Vujacic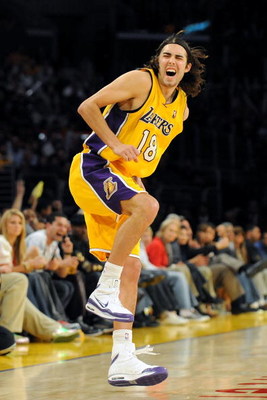 With 4.7 PPG and being Kobe's back up, 4.7 PPG doesn't look that bad.
Didier Ilunga-Mbenga
You may not know how to pronounce the name but hey, a great back-up also.
Jordan Farmar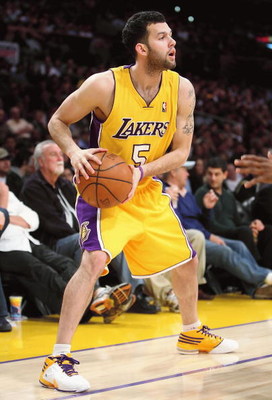 Farmar has 7.2 PPG off the bench for the Lakers this season.
Trevor Ariza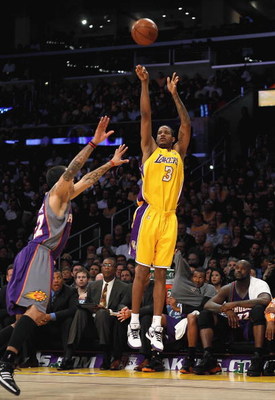 Ariza has 8.5 PPG off the bench and has played in all 61 games played this season.
Derek Fisher
10.7 PPG Fisher has been outstanding and has been one of the players that have stepped up since Byum got injured.
Lamar Odom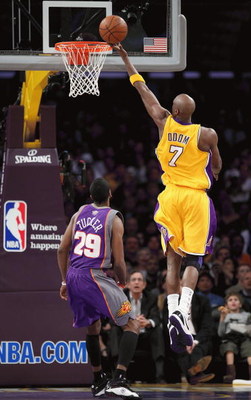 Odom has 10.8 in only 58 games played and has been outstanding this season.
Andrew Bynum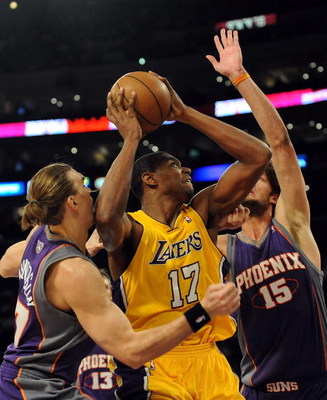 Bynum was the second leading scorer and took a big load off of Kobe before injury.
Pau Gasol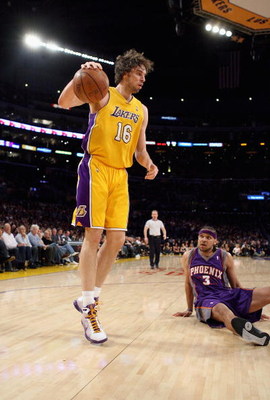 He is the work horse of the team leading in minutes per game with 18.9 PPG. BIG TIME REASON they will be wearing a ring.
Kobe Bryant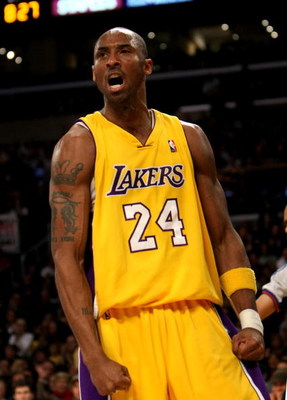 Bryant is the man, need I say more? 28.1 PPG...how many 50 or 60 points games do you need? This is the main reason the NBA Championship is coming home to Kobe.
Phil Jackson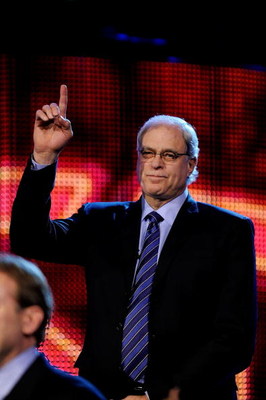 Yes Phil you are Number 1. I mean you coached Jordan and Bryant, you a legend maker.
Adam Sandler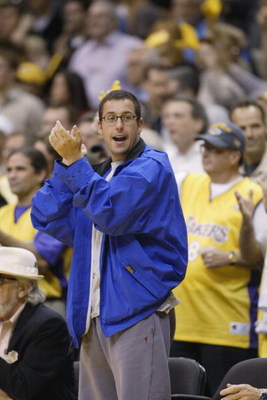 Just another Superstar fan.
Jack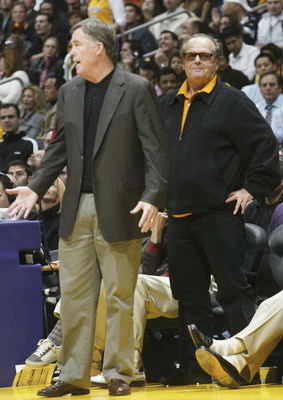 When this man shows up you know you're the real deal.
Jack Black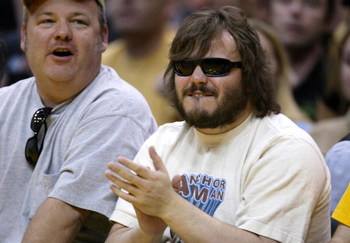 Even Kanye gets Laker tickets and we see why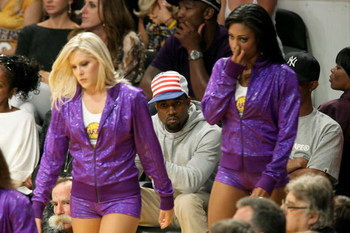 Keep Reading

Los Angeles Lakers: Like this team?