Real Madrid vs Manchester City: 5 Predictions for Their Matchup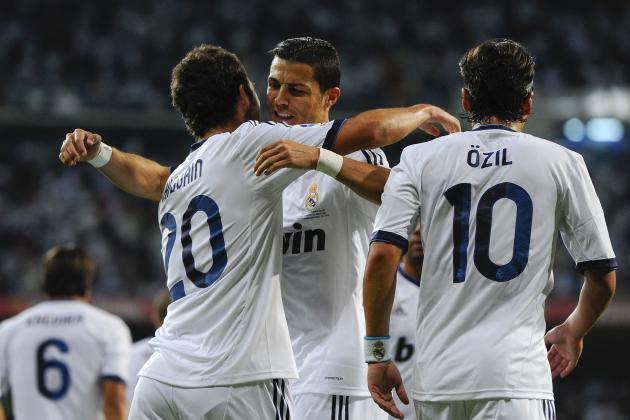 David Ramos/Getty Images

With their poor start in La Liga continuing with a loss away to Sevilla, Real Madrid will look at Tuesday night's Champions League clash as a means to get back on track.
Things are not well at Madrid, with manager Jose Mourinho openly saying "he has no team."
Winning usually cures everything in football and Madrid will have a great chance to right the ship with a win against English Champion Manchester City.
The way things stand Madrid could be looking at a must win game, based on the toughness of their group as well as the collective morale of the squad.
With City set to invade the Bernabeau tomorrow, here are some predictions for the much anticipated matchup.
Begin Slideshow

»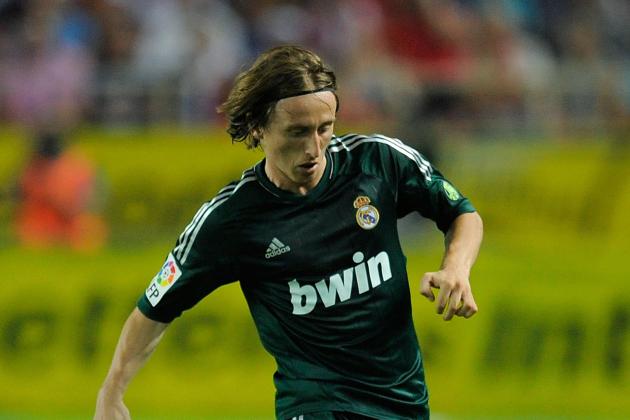 Denis Doyle/Getty Images

Throughout his time at Real Madrid and in particular last season, Jose Mourinho has usually run with the same players in Champions League fixtures, including Karim Benzema up front and Mesut Ozil and Angel Di Maria in the attacking midfield.
With all three players unable to find form and Madrid as a team struggling to score goals, expect Mourinho to make some changes to his usual starting lineup.
New signing Luka Modric should be in line to replace Ozil, as he gained significant experience in playing Manchester City during his time in England.
This game may also be a good opportunity for Mourinho to give Callejon and Kaka an extended run if things don't improve offensively.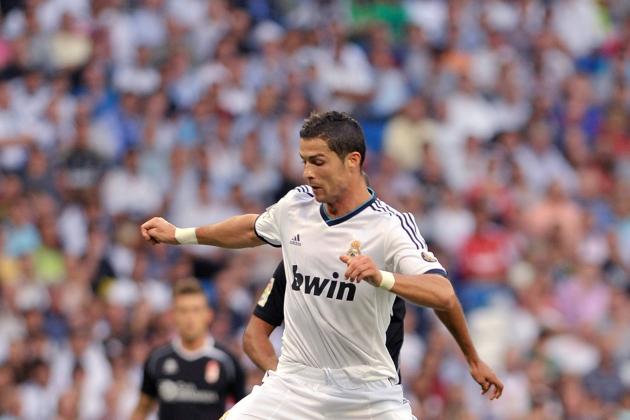 Gonzalo Arroyo Moreno/Getty Images

In spite of their offensive struggles to start the season, I expect Madrid to score first and early.
With all the talk and pressure being heaped onto the team before the game, Mourinho's men will come out fired up and ready to go.
Against Barcelona in the second leg of the Super Copa, Madrid came out with an early blitz. They should do the same against Manchester City.
While Mourinho prefers Madrid play on the counterattack against better teams, I believe he will change up his tactics for this game and tell his players to go for the quick kill.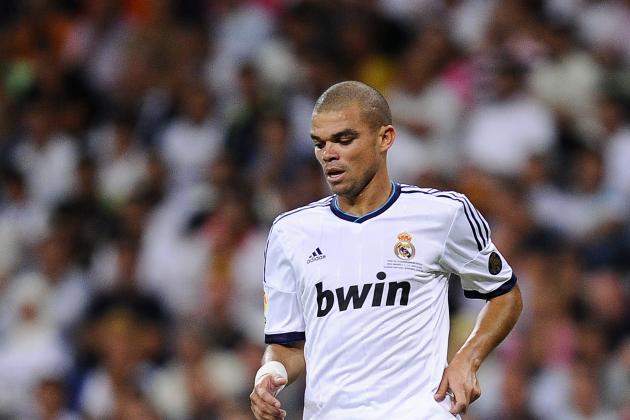 David Ramos/Getty Images

Talent-wise Madrid has one of the best defensive lines in world football with Sergio Ramos, Pepe, Fabio Coentrao and Marcelo all among the premier players at their respective positions.
Unfortunately, in spite of all their talent, they are not as strong mentally.
Both Ramos and Pepe suffer from mental lapses and against a team featuring Sergio Aguero, Mario Balotelli and Carlos Tevez, Madrid could pay a heavy price.
Tevez in particular, is the type of forward who has succeeded against Madrid lately.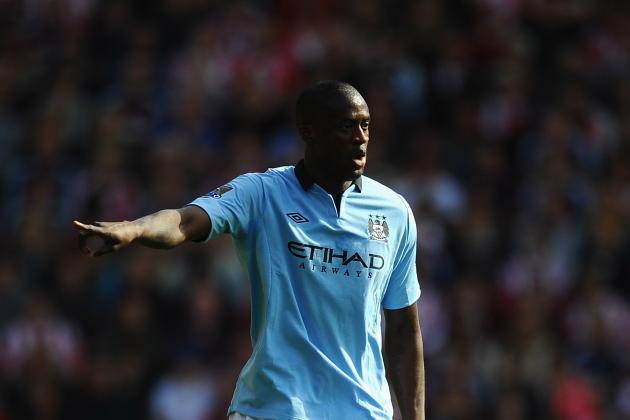 Laurence Griffiths/Getty Images

Real Madrid and Manchester City boast some of the best attacking players in the world with the likes of Cristiano Ronaldo, Gonzalo Higuain, Mario Balotelli, David Silva, Samir Nasri among others.
However, both teams could make the case that their central midfielders, Xabi Alonso and Yaya Toure, are their most valuable players.
Alonso and Toure are the glue that keeps both teams together, with their passing and defense in the midfield helping control the game for their respective team.
While both of them play behind the attacking players, they should go head-to-head for most of the game.
In my opinion, whomever wins this battle controls the midfield and in turn controls the game.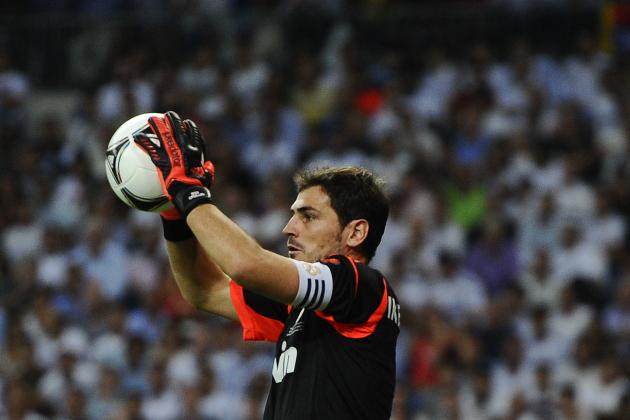 David Ramos/Getty Images

All things considered Real Madrid should win this game as they will be the hungrier team.
Madrid as a team has taken a beating both on and off the field and in front of their own fans, I expect them to respond like the world-class team their are.
Manchester City will be eager to prove to the world they belong in the same class as the Real Madrids and Barcelonas of the world, so it will be a tough, physical game from the get go.
As a team, Madrid has slightly better overall talent and with home ground advantage they should take the win.