5 Moves Memphis Grizzlies Can Make to Get Back into Contender Status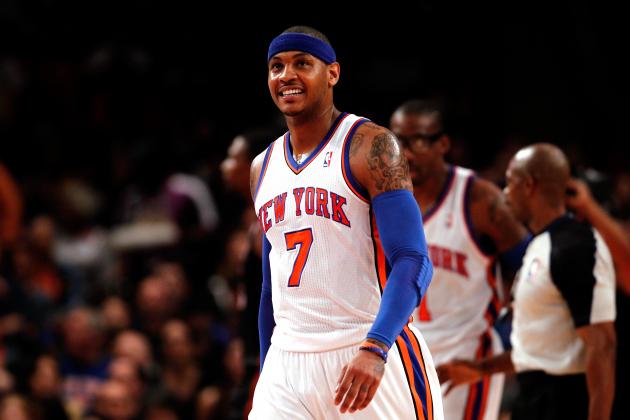 Jeff Zelevansky/Getty Images

The Memphis Grizzlies have made major strides the past couple seasons, and with a couple more moves, they could soon reach contender status.
We've seen them make bold moves in recent years, such as when they traded for big man Zach Randolph. This move has undoubtedly been a wise maneuver, as "Z-Bo" has been an integral part of the Grizzlies success the past two years.
They have also been bold enough to add players like Allen Iverson and Gilbert Arenas, so we know they are willing to experiment and take some chances.
Here are five moves that are worth the Grizzlies consideration. If executed properly, these transactions could elevate Memphis into the league's elite.
Begin Slideshow

»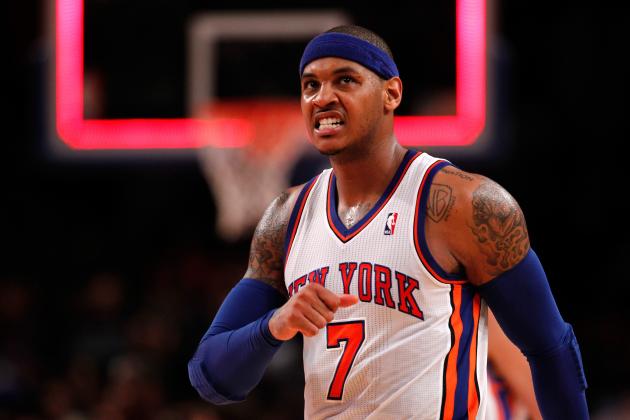 Jeff Zelevansky/Getty Images

If Carmelo Anthony became available, then the Grizzlies would be wise to immediately inquire.
Their current roster has a bunch of quality players, but it is debatable if they truly have a bona fide superstar. 'Melo would give them a bona fide superstar, and he would create arguably the best frontcourt in the league alongside Z-Bo and Marc Gasol.
Such a scenario is obviously contingent upon Anthony being made available by the New York Knicks, but if the Knicks struggle out of the gate, then it could only be a matter of time before either Anthony or Amar'e Stoudemire are dealt.
One might argue that the Knicks get the better end of this deal, and they do receive two great additions in Mike Conley and Rudy Gay. But the Grizzlies would replace Gay with Anthony (surely an upgrade), and Iman Shumpert has a great deal of potential in the backcourt (despite the torn ACL from which he is recovering).
What's more, the Grizz also have the newly acquired Jerryd Bayless and rookie Tony Wroten, both of whom can run the point.
This is a deal that could potentially work out nicely for both squads, and if Memphis is feeling audacious, luring 'Melo would be a very bold move.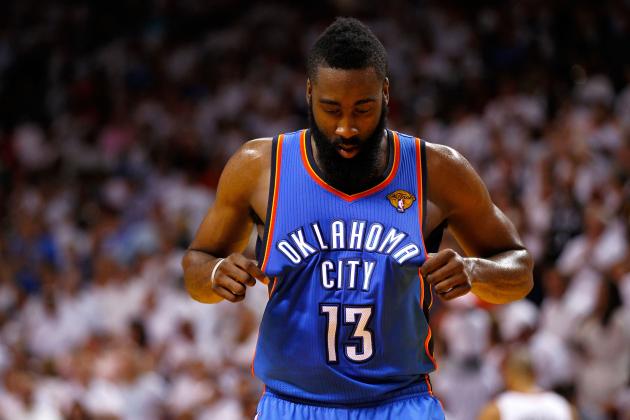 Mike Ehrmann/Getty Images

Here is another interesting scenario that is, once again, contingent upon an opposing team's willingness to part with a superstar-caliber player.
James Harden is a free agent next summer and will very likely be difficult for the Oklahoma City Thunder to re-sign. Therefore, if they sense he will walk for nothing come the offseason, they may be willing to listen to trade offers.
If so, the Grizzlies could have the opportunity to add Harden to a mix that already features Z-Bo, Gay and Conley. Such a core could contend with anyone in the Western Conference and even the Miami Heat in the East.
Now, it must be said that Harden would most likely be a "rental" for Memphis, but if the move nets a deep playoff run and a potential Finals appearance, then wouldn't the move be worth it?
What's more, Perkins is a proven postseason performer and a phenomenal post defender. He has the defensive prowess to at least contain the Los Angeles Lakers Dwight Howard.
And from the Thunder's perspective, they acquire an All-Star center in Marc Gasol, so they can't be entirely upset about the loss of Harden.
Overall, this would surely be a bold move by Memphis, but it could provide much joy next spring for Grizzlies fans.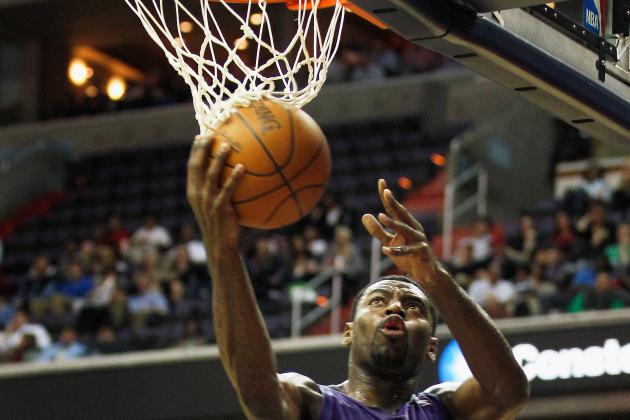 Rob Carr/Getty Images

Mike Conley has proven himself as a stellar point guard, but Tyreke Evans' upside is through the roof.
Yes, he has yet to reach it, but perhaps a change of scenery will ignite his potential.
This is a plausible scenario because Evans possesses an expiring contract at the end of this year, so the Kings may look to move him if they don't plan to re-sign him.
If the Grizzlies could land him and then re-sign him long-term come the summer, then they may have acquired a budding superstar who will reach his full potential with the Grizz.
What makes this even more fitting is the fact that Evans played college ball at the University of Memphis.
This trade does carry some risk, especially considering the fact that Conley is a talented floor general.
But Evans has the potential to average 20-plus points per game, seven-plus assists per game and seven-plus rebounds per game. Landing him is not a foolish idea to ponder.
If he were to play up to his capabilities, the Grizz would have a squad that could contend with anyone.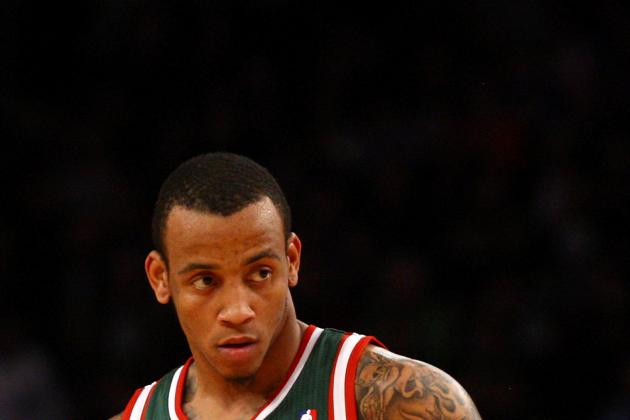 Chris Chambers/Getty Images

Monta Ellis is one of the most versatile players in the league, and he could very likely be on the trading block at some point this upcoming season.
Parting ways with Gasol hurts, but Samuel Dalembert is serviceable and the Grizz already have Marreese Speights on their bench. They could overcome the loss of Gasol by plugging in these players and running the majority of their low-post sets through Randolph.
The bottom line here is that a lineup of Conley, Ellis, Gay, Randolph and Speights (or Dalembert) is formidable enough to contend with anyone. This surely would not be a team anyone would want to play come playoff time.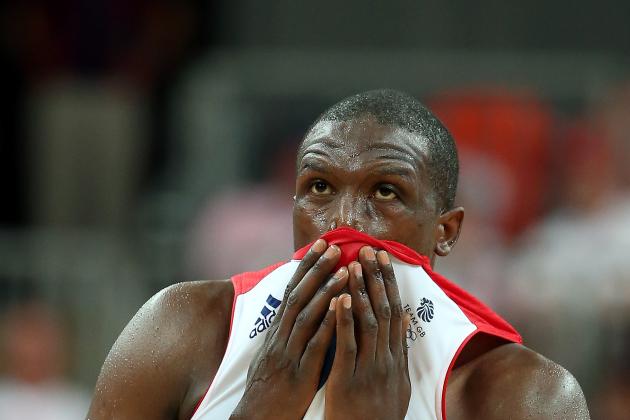 Christian Petersen/Getty Images

Luol Deng and Rudy Gay are very similar players, so this swap doesn't necessarily net much gain for either ball club.
But the Grizzlies are in need of a veteran player in their backcourt. Tony Allen is a great defender, but Rip Hamilton would provide an added dimension on the offensive end.
While "Rip" may seem like a rather minor addition, he could pay major dividends come playoff time as he possesses loads of postseason experience.
While this trade may not vault the Grizz to contender status quite like the other transactions discussed above, it could still enhance the team's chemistry and give Memphis enough punch to go deep into the playoffs.