CFB Recruiting 2013: 1st-Year Predictions for the Top 10 RB Prospects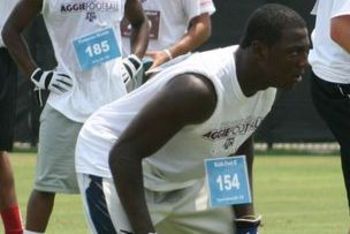 247Sports.com
Yesterday, we looked at the quarterback board in regards to the top 10 prospects in the country at that position. We examined and predicted what they could do in their first year in college, with some being candidates to redshirt while others were deemed contenders for playing time.
Today we'll move over to the running backs and do the same thing. I've always maintained that it is easiest to impact as a running back in college and the NFL. It's an instinctive position, and if a back can get the run schemes down quickly, then he can play free and let his natural ability take over.
Some of the running backs in this year's class have a chance to see immediate time, while a few may be in store for red-shirt years.
10. Thomas Tyner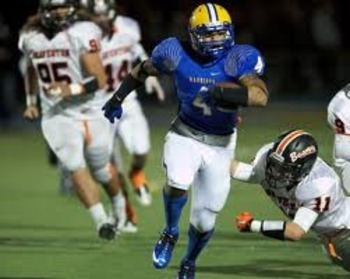 OregonLive.com
Fresh off a 640-plus yard and 10-TD performance last week, Tyner has the tools to be among the top two or three talents on this list, but he has a case of the injury bug. There are durability concerns with the 6'0", 218-pound rock toter from Oregon.
However, when he's healthy, he has tremendous speed and can flat-out fly. When Tyner is allowed to square his shoulders up to the goal posts, the Oregon commit can jet past an entire defense to pay dirt.
First year prediction: Chance to get some carries, but injury concerns may lead to a red-shirt year
9. Altee Tenpenny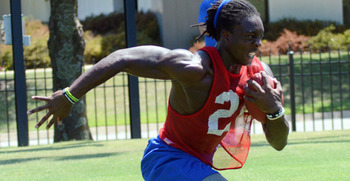 247Sports.com
Tenpenny is a 6'0" RB that is approaching the 210-pound mark. He has done a solid job of bulking up and adding mass to his frame to combat the wear and tear of the RB position, yet still has great speed.
Tenpenny flashes good strength and the chance to develop into a back that can break tackles and push piles. Yet for now, he's a speed guy with great elusiveness, vision and instincts that is on his way to Alabama.
First year prediction: Redshirt
8. Alvin Kamara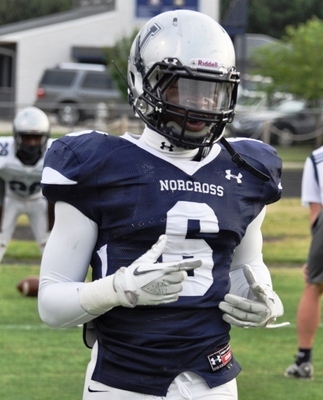 247Sports.com
Kamara is a 5'10", 195-pound runner that can really excel in the passing game. He's a nightmare for linebackers to cover and is quick at the junction point.
Kamara can jet to and through holes with burst and runs with a lot more power than you can think of. I think he either ends up at Georgia or Alabama, both schools with a good stable of backs on the depth chart.
First year prediction: Redshirt
7. Ryan Green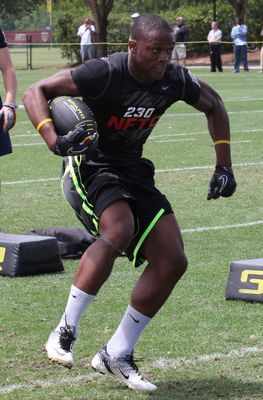 247Sports.com
Green comes form Florida and is headed to Florida State to terrorize the ACC with his speed, quick-cut ability and big-play potential. The 5'10",190-pound runner can jet to the second level and really split the safeties.
The only thing is, Green is headed to Florida State, where James Wilder, Jr. and Mario Pender are young studs for Jimbo Fisher. They'll be ahead of Green on the depth chart to start his Seminole career, so it may be some time before we see the full impact Green is to make at FSU.
First year prediction: Redshirt
6. Keith Ford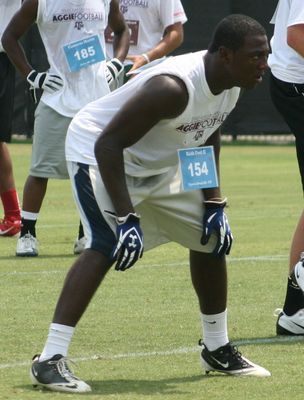 247Sports.com
Ford is a super instinctive runner that shows big-time vision. He sees creases and really reads the flow of linebackers well. The 5'11", 200-pounder has a natural feel for the position and shows good patience to set up his blocks.
He is from Texas and is committed to Oklahoma. Ford has the size, speed and endurance to be a bell-cow back for the Sooners.
First year prediction: Challenge for limited carries
5. Greg Bryant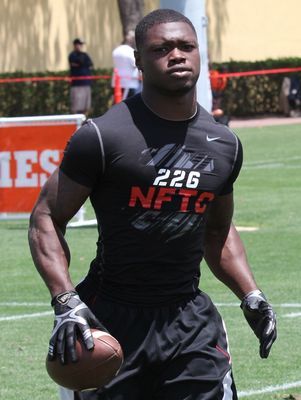 247Sports.com
Bryant is a 5'10", 205-pound back from Florida that runs with good strength, power and tenacity. He has the capability to violently attack a front seven, challenge defenders in run alleys and break arm tackles.
He isn't as fast as several other backs on this list, but he shows good quickness and wiggle. If he heads to South Carolina, I think Bryant has a chance for a first-year impact.
The rest of his favorites may present some depth chart climbs.
First year prediction: Contend for carries or redshirt depending on his school of choice
4. Derrick Green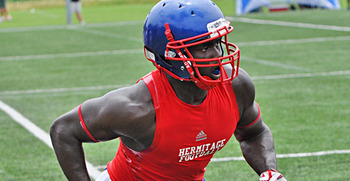 247Sports.com
Playing in Virginia, Green has established as one of the top prospects in the Mid-Atlantic region. He's a big back at 6'0" and over 225 pounds, but flashes a burst to get through creases.
He runs with good power and strength, showing the ability to be a bully with football. His agility is solid, and Green will flash some wiggle in his runs from time to time. Scout.com lists Michigan, Auburn, Ole Miss, Virginia Tech, Tennessee and Oregon as his top six.
First year prediction: Capable of seeing extensive carries as a true freshman
3. Derrick Henry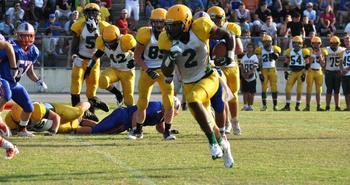 247Sports.com
Henry is the biggest back on this list hands down because he is a huge 6'3", 245-pound runner that has excellent athleticism. He almost glides around the field and runs with great elusiveness and speed.
With his size, Henry can be tough to bring down for smaller defenders, but clearly prefers to avoid, elude and outrun a defense when he has the ball. The consensus is, he is down to Alabama, Tennessee and Georgia.
First year prediction: Significant carries at Tennessee, possible redshirt at Alabama and Georgia
2. Kelvin Taylor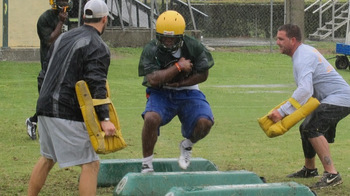 247Sports.com
Taylor has been the most productive runner in the history of Florida high school football. He's the all-time leading rusher in the state and still has most of his senior season to go.
A Florida commit, the son of former Gator RB Fred Taylor is a 5'10", 216-pounder that is very quick, instinctive, laterally agile and possess good vision. He makes his hay on the second level and eludes defenders very well.
First year prediction: Challenge for playing time
1. Ty Isaac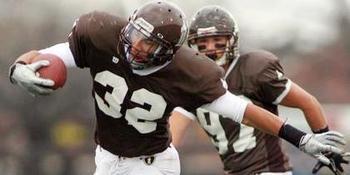 247Sports.com
I have Isaac ranked No. 1 on the RB board because he can do so many things along with having great size at 6'3", 220 pounds and very good speed.
Isaac comes from Illinois and has been very productive, evidenced by him rushing for over 2,000 yards last year. He has improved his strength, but still displays a solid burst through traffic, elusiveness and one-cut running ability.
Isaac also has terrific hands and can flex out to the WR spot on the perimeter to run efficient routes and catch balls downfield. USC should love his versatility.
First year prediction: Possible situational player or redshirt depending on depth chart
Edwin Weathersby has worked in scouting/player personnel departments for three professional football teams, including the New York Giants, Cleveland Browns and the Las Vegas Gladiators of the Arena League. He spent a year evaluating prep prospects and writing specific recruiting and scouting content articles for Student Sports Football (now ESPN Rise-HS). A syndicated scout and writer, he's also contributed to WeAreSC.com, GatorBait.net and Diamonds in the Rough Inc., a College Football and NFL Draft magazine.
Keep Reading