Projecting the 2012-13 Final Atlantic Division Standings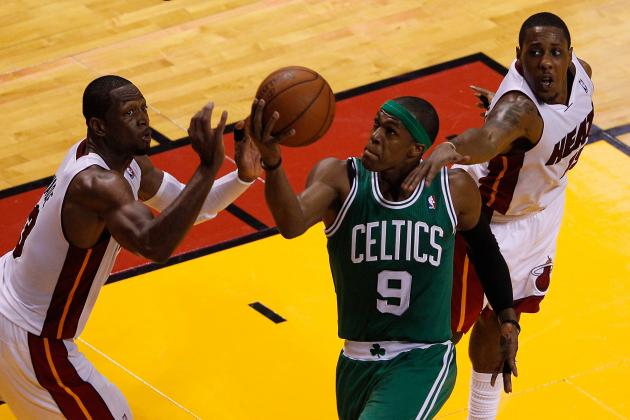 J. Meric/Getty Images

It's been a wild offseason for the NBA's Atlantic Division, and that should carry over to some of the most competitive on-the-court matchups in the league going forward in 2012-13.
This division has been able to add some huge, marquee names to their rosters to make a push at being the best in the East. Future Hall of Famer Jason Kidd has arrived. All-Star Andrew Bynum is here via trade. Oh, and one of the best point guards, Deron Williams, has returned to usher in the new era in Brooklyn.
From strictly a competitive standpoint, the 16 inner-division games for each of these teams will be circled on the calendar, as always in the NBA. But the ramifications of losing those games might be the difference in a trip to the postseason or prepping for another lottery pick.
The shape and the final results of the upcoming season are going to be different than in 2012. But change is good, and this group of teams could be sending the most representatives to the postseason come April 2013.
Begin Slideshow

»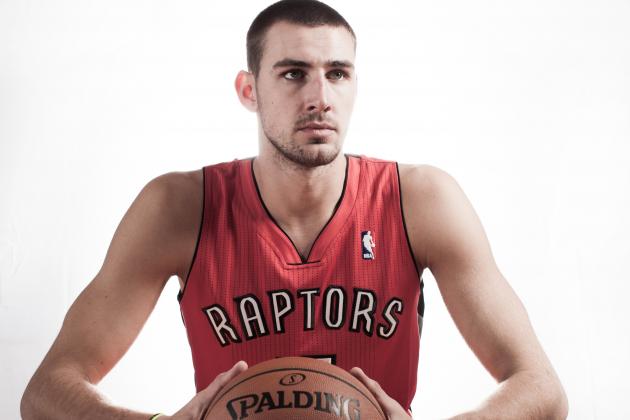 Nick Laham/Getty Images

2011-12 Regular Season: 23-43, 4th in Atlantic (missed playoffs)
Key Acquisitions: G Landry Fields, C Jonas Valanciunas (2011 1st-Round Draft Pick), G Kyle Lowry, G John Lucas III
Key Departures: G Jerryd Bayless, F Gary Forbes, F James Johnson, G/F Rasual Butler
2012 Draft Picks: G Terrence Ross (No. 8 overall), F/C Quincy Acy (second round)
Season Outlook: After missing out on countryman Steve Nash and 20-game sensation Jeremy Lin, the Raptors were able to pull off a trade for Kyle Lowry and signed Landry Fields to an offer sheet. That's not a bad upgrade at the guard positions, but it also puts long-time starter Jose Calderon in an interesting position as a bench player.
This Raptor team has a lot of youth, a ton of athleticism and two of the most underrated players in the league in Andrea Bargnani and Lowry. Newcomers include two top-10 picks in the last two drafts—both of whom are penciled in as starters, so it will be a learning process.
They play in a tough division, one that might have the most championship aspirations in all of basketball. No doubt they've upgraded at key positions, brought in some talented youth and figure to improve under defensive-minded Dwane Casey's second season as head coach.
The Raptors will be the team no one wants to play in March and April, because they'll be clicking at the right time. Hopefully they'll be ready to overtake Boston and New York, two teams with aging rosters, in the next two seasons.
Big Storylines:
Arrival of youngster Jonas Valanciunas
Jose Calderon's adaptation to being a part-time player
DeMar DeRozan's play in a contract season (will be restricted FA)
Team MVP:
DeMar Derozan
I think the young guard takes the leap from athletic dunker to full-fledged go-to guy this season. He hasn't shot the ball well the past two seasons, and has been horrendous from the three-point line.
But with a chance to prove he is one of the league's top young guards (he's 23), the fourth-year player can make this team competitive and set himself up nicely for a large contract with a breakout season.
Projected Record: 36-46
The Raptors miss the playoffs in this loaded division. When they are able to finally dump Calderon and have another full season to develop Valanciunas and Ross—and another potential lottery pick—it seems like Toronto is poised for a playoff return, just not this year.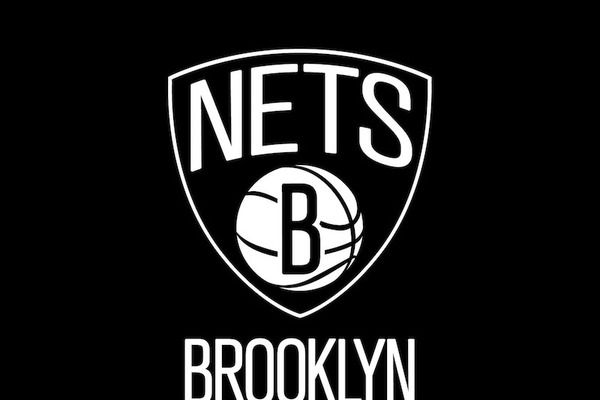 Photo Credit: thefoxisblack.com
2011-12 Regular Season: 22-44, 5th in Atlantic (missed playoffs)
Key Acquisitions: G C.J. Watson, F/C Andray Blatche, F/C Reggie Evans, F Mirza Teletovic, G/F Jerry Stackhouse
Key Departures: G Jordan Farmar, G/F Gerald Green, G Anthony Morrow, C Johan Petro, G DeShawn Stevenson
2012 Draft Picks: G Tyshawn Taylor (second round via trade w/ POR), F Tornike Shengelia (via trade w/ PHI)
Season Outlook: The "Core Four" era begins with a lot of talent up front. Led by the re-signed Deron Williams and Brook Lopez, the Nets were able lock up those two guys, trade for Joe Johnson in a blockbuster deal and also bring back Gerald Wallace and Kris Humphries to multi-million dollar deals.
That will be the starting lineup for coach Avery Johnson, who is somewhat on the hot seat after all the talent that will be heading to the new stadium in Brooklyn. C.J. Watson is an under-the-radar signing that should pay dividends, and the Nets were able to keep MarShon Brooks in the trade with Atlanta for Johnson.
However, there are plenty of question marks. The health of Lopez is always a question, as is the bench, where there are five or six guys all fighting for playing time in a crowded frontcourt. Europeans Teletovic and Shengelia were highly-regarded international prospects, but where do they fit in during their first American season?
The bench depth is suspect, but the talent level is so high that it's hard to project this team not winning 50 games. I think it could go either way. Should Lopez stay healthy, this could be a 50-55 win team.
But I'm going to take the other scenario, where they claw their way into the postseason amid injuries and some problems finding guys that can get Humphries and Wallace off the court. This is a playoff-caliber team, but I don't think we see it until the second half of the season.
Team MVP:
Deron Williams
The do-it-all point guard is coming off an Olympic gold medal, so you can bet he'll be thirsty to prove that signing the lucrative deal with the Nets instead of the Dallas Mavericks will merit success.
He's always in the conversation as the best player at his position, and with new weapons around him and a guy in Johnson that can run the offense and allow him to float around a little bit more, he might see a dip in scoring while all of his other averages (FG%, Assists, PER) go way up.
Projected Record: 47-35
Like I said in the outlook, I just don't think the bounces go their way in the first season. Some tough road games with Boston, Miami and New York don't help, but they still enter the playoffs as a six-or-seven seed that no one wants to play in the first round. By the start of the 2013-14 season, they could join Miami and Chicago as the conference elite.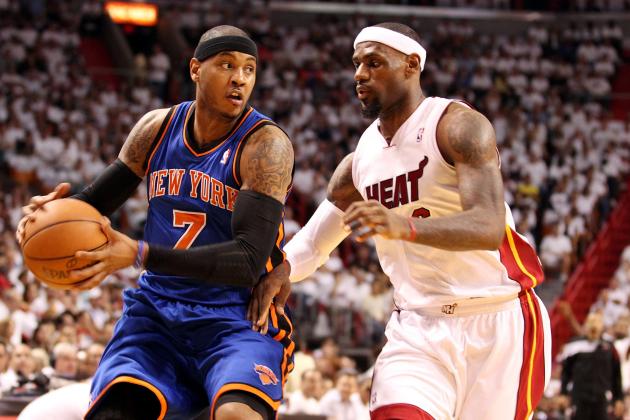 Marc Serota/Getty Images

2011-12 Regular Season: 36-30, 2nd in Atlantic (No. 7 seed in the Eastern Conference Playoffs)
Key Acquisitions: G Jason Kidd, G Raymond Felton, G Pablo Prigioni, G Ronnie Brewer, C Marcus Camby, F/C Kurt Thomas
Key Departures: G Jeremy Lin, G Toney Douglas, F Jared Jeffries, C Josh Harrelson
2012 Draft Picks: F Kostas Papanikolaou (second round; traded to POR in Felton deal)
Season Outlook: Mike Woodson did a masterful job when he took over as head coach, leading this group to an 18-6 mark down the stretch and giving the Miami Heat all they wanted in the first round of the playoffs.
Woodson will look to build on that start, and he'll do so without Jeremy Lin. The Knicks added Jason Kidd, Raymond Felton and Pablo Prigioni to plug the hole at point guard, and were able to re-sign J.R. Smith and add Ronnie Brewer to help ease the pain of Iman Shumpert not being ready to play quite yet.
Although the depth seems to be there at both guard and forward, it seems a little premature to rely on a frontcourt that in averages 34 years of age. Camby and Thomas are proven veterans, just like Kidd, but just how much do they have left in an 82-game schedule should Tyson Chandler go down?
Overall, this team is built to win now. The popular phrase throughout professional sports seems to be determining "the window" a team has to contend for a championship. I think this team's window is smaller than many think, but that could all change with a solid offseason addition.
Of course, the salary cap will still be an issue, and this team could look very different come summer 2013. Bottom line, after injuries and the 82-game slate take its toll, the Knicks emerge from this division with a postseason berth in their championship-or-bust season.
Team MVP:
Coming off an impressive Olympic gold medal run when he averaged over 50 percent from both the floor and the free-throw line, 'Melo was really the second scoring option for Coach K and Team USA.
Now, there's no excuse in New York for him not to return to elite form, whether he's playing small forward in a traditional lineup or power forward in the "small" lineup Woodson used down the stretch. I'd even go so far as to say that after the Olympics, anything short of league MVP numbers has to be a disappointment, individually that is, for Anthony.
Projected Record: 49-33
With some new faces and some veteran leadership, the Knicks make a steady push each month of the season and enter the postseason anywhere from four-to-six in the seeding.
Reuniting Kidd and Chandler should be huge, and combined with weapons in Anthony and Amar'e Stoudemire, this group has a lot of talent up front. The bench scares me, as does the age, but only time will tell in those departments. They have the talent to play with anyone.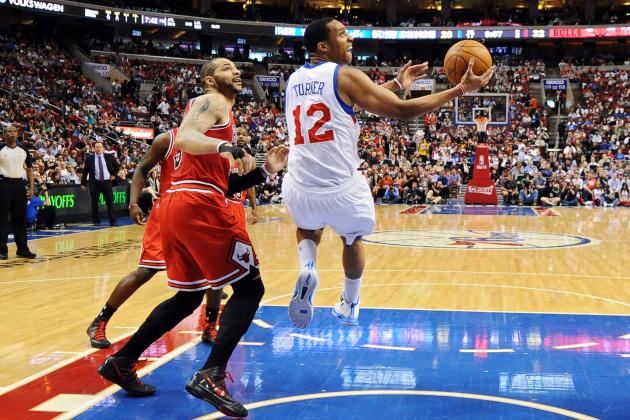 Drew Hallowell/Getty Images

2011-12 Regular Season: 35-31, 3rd in Atlantic (No. 8 seed in the Eastern Conference Playoffs)
Key Acquisitions: C Andrew Bynum, G Nick Young, G Jason Richardson, F Dorell Wright, C Kwame Brown
Key Departures: F/C Elton Brand, G/F Andre Iguodala, F Nikola Vucevic, G Louis Williams
2012 Draft Picks: F/C Arnett Moultrie (No. 27 overall, via MIA), F Maurice Harkless (No. 15 overall, traded to ORL in Dwight Howard deal)
Season Outlook: The Sixers lost a ton of talent, including players who were integral to their success over the past two seasons under Doug Collins. But sometimes you have to mix things up to take the next step, and the Sixers did that in two ways by acquiring Andrew Bynum in the Howard deal.
They cleared up playing time for Thaddeus Young, moved Spencer Hawes into a more Pau Gasol-esque role of being an off-the-ball shooter and got Bynum, one of the league's budding stars.
No doubt the loss of AI hurts. So does losing Williams, who was often the team's leading scorer. But upgrading the guard position by getting Richardson and Young, both high-volume shooters and scorers, gives Collins more room to play with his lineup.
Don't forget about Evan Turner, who enters that pivotal third year as the No. 1 option on offense behind Bynum. For the Sixers to maintain their success and also jump ahead of those three teams in the division, they'll have to continue to rely on defense, but they now have some offensive weapons to play with.
The depth at point guard is a little suspect, but I think we'll see a midseason trade for a backup who is unhappy somewhere. Bottom line, the Sixers gave up one of the league's top three defenders for one of the league's top three rim defenders, not to mention Bynum is coming into his own as a low-post threat.
Team MVP:
Evan Turner
If the Sixers want to take that next leap, it won't be on the shoulders of Bynum. Teams will eventually start double-teaming him, and that's when Turner, Hawes and Jrue Holliday will have to step up.
Collins has been waiting for two years for the former No. 2 overall pick to take the reins on offense, but not in a way that slows Philly down. He showed flashes as both a distributor and scorer last year, but the 9.3 points needs to go way up, and I believe it will as the 76ers become the league's surprise contender.
Projected Record: 52-30
Philly will grind out some tough games on the road against better opponents, and take care of who they are supposed to beat.
The Doug Collins-Andrew Bynum dynamic should be an interesting one, because the last time Collins coached a high profile player (Michael Jordan in 1986-1989), it didn't end great for the duo.
However, Collins is older, Bynum will be "the man" in Philly and it's time he grew up, anyway. This trade puts the Sixers on the fast track, and it shows in their record—which should secure home-court advantage in the East through the first round.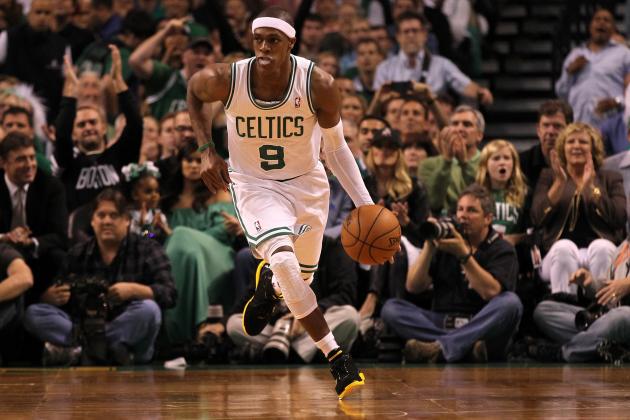 Jim Rogash/Getty Images

2011-12 Regular Season: 39-27, 1st in Atlantic (No. 4 seed in Eastern Conference Playoffs)
Key Acquisitions: G Jason Terry, G Courtney Lee, F Jeff Green,
Key Departures: G Ray Allen, G/F Marquis Daniels, G/F Mickael Pietrus, F/C Greg Stiemsma
2012 Draft Picks: F Jared Sullinger (No. 21 overall), C Fab Melo (No. 22 overall), F Kris Joseph (second round) G Dionte Christmas (undrafted)
Season Outlook: No one will deny that losing the most prolific three-point shooter in the history of the game is a big blow. Point out the fact that Avery Bradley had retained the starting job after injury all you want, but Allen could still be counted on for a game-winning shot or clutch three late in the game.
Enter Jason Terry. The former Dallas Mavericks sharpshooter will effectively take on that role, and is younger than the exiting Allen. He brings the experience that most who would try and fill the shoes lack, and the mental toughness that few could match.
Elsewhere, the C's still have one of the league's best coaches, clutch performers and defensive captains. By bringing in Sullinger and Melo via the draft, they've turned one of their biggest weaknesses into strength in the frontcourt.
And, of course, they still have Rajon Rondo.
Boston emerges from this very crowded Atlantic division victorious, and does so with their eyes on their window of opportunity, which doesn't seem to be open more than a crack.
Team MVP:
Rajon Rondo
This is Rondo's team now. Allen's gone, Pierce and Garnett are fading and it's time for Rondo to prove that he can be both a leader and perform on the court.
It shouldn't be any problem, since he did it for most of last season. Rondo makes his teammates better and Rivers' job very easy by being the floor general on offense and a pesky nightmare on defense. Boston will go as far as he takes them.
Projected Record: 55-27
Health and age always seem to be a factor for the Celtics. But with some new depth in the form of two first-round draft picks and the additions of guards Terry and Courtney Lee, the C's reloaded at every position while keeping two-thirds of their core intact.
Fact of the matter is, even when Garnett and/or Pierce miss some time, the Celtics will struggle a little bit. But Garnett and Pierce both know their time is now, even though they probably wished they didn't have to do it with Allen in Miami. They take the division by the slimmest of margins and wind up a No. 3 seed in the playoffs.