Ranking SEC Underdogs Most Likely to Prevent an All-SEC BCS Title Game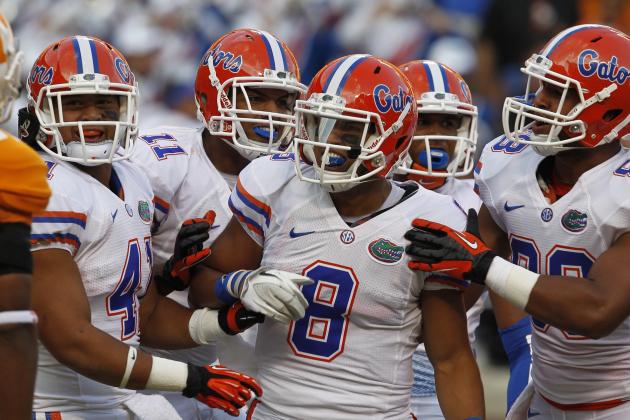 John Sommers II/Getty Images

Don't look now, but could we possibly see another All-SEC Championship Game?
The thought is scary for SEC haters who are desperate to see any non-SEC team win a championship, but with many of the other conferences not playing up to par and USC losing, the possibility is there.
As of right now, the top two teams in are the country are from the SEC, with two other teams inside the Top 10. Overall, there are six teams in the AP Poll that are from the SEC, which means that if other conferences don't pick up the slack, we could possibly see another battle between two conference teams, which would, of course, guarantee a seventh straight championship for the conference.
So how can this be prevented? Well, you simply need to root for other teams to beat some of the higher ranked SEC teams that the voters absolutely love at the moment. And with the heart of the SEC schedule about to be in full effect, you need some of the lower conference teams to play the game of their lives.
Sure, we are still very early into the season, but it has been made clear that the SEC is once again the best conference in all of college football.
Here are five SEC teams that could spoil the possibility of another All-SEC BCS Championship.
Begin Slideshow

»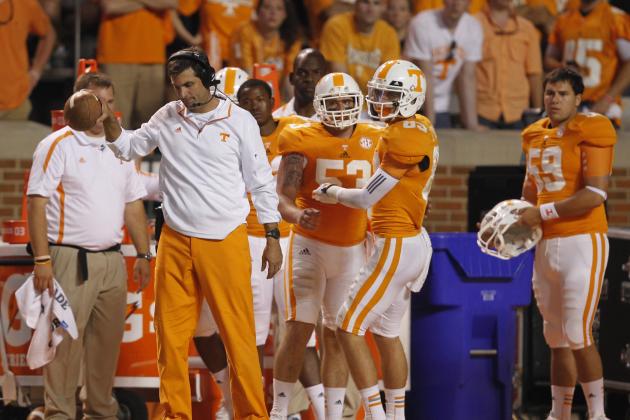 John Sommers II/Getty Images

Record: 2-1

Key games against top SEC teams: At Georgia, vs. Alabama, at South Carolina
This Tennessee team is not the one from the past. It may still have a ways to go to be considered contenders again, but the Volunteers are a team that can be competitive right now. They already knocked off an underrated North Carolina State team and were very competitive against the Florida Gators.
Quarterback Tyler Bray has many traits that NFL scouts look for and is having his best season yet, completing nearly 64 percent of his passes for 900 yards and eight touchdowns. The offense has major potential to put up numbers, while the defense is fourth in the SEC, allowing opponents to convert just 27 percent of third downs.
Tennessee plays Alabama after the Crimson Tide travel to Missouri and will get South Carolina after the Gamecocks have a three-game stretch of Georgia, LSU and Florida.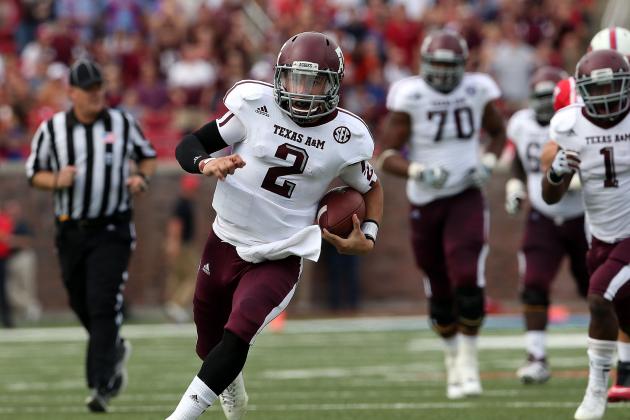 Ronald Martinez/Getty Images

Record: 1-1

Key games against top SEC teams: vs. LSU, at Alabama
I think Texas A&M has proved it is capable of hanging with the big boys, and while that may not sit well with SEC fans, the Aggies have what it takes to win in this conference. Already, in just two games played, this team has generated 12 sacks and 16 tackles for loss.
Quarterback Johnny Manziel has done a good job of managing the game and becoming a playmaker for this offense, while receivers Mike Evans and Ryan Swope have quickly developed into a nice tandem at the position.
Playing at Kyle Field is never an easy task, while Alabama will get the Aggies a week after the showdown with the Tigers. Watch out for the newbies of the SEC, as they will create a few trap games for some of its contenders.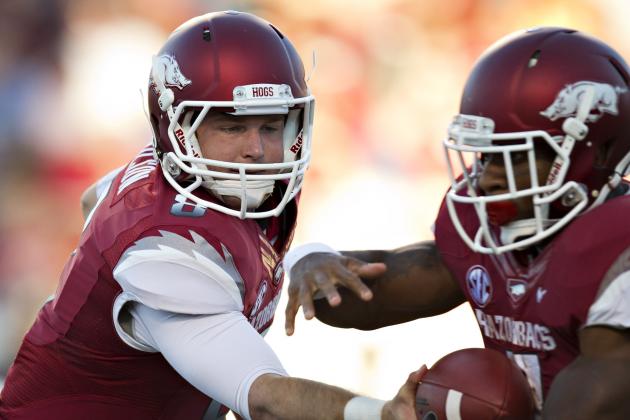 Wesley Hitt/Getty Images

Record: 1-2

Key games against top SEC teams: At South Carolina, vs. LSU
Arkansas has likely destroyed any chance of reaching the SEC Championship itself, but isn't this the same team that everybody was riding high on during the offseason? Sure, the Razorbacks aren't playing the way we all expected, but this is the same roster that everybody was drooling over just a couple of weeks ago.
Tyler Wilson is still one of the better quarterbacks in the entire country when healthy. Running back Knile Davis is a monster when he wants to be. And tight end Chris Gragg is also one of the better players at his position.
The defense, well, that is another story.
Still, Arkansas remains a dangerous team, who contenders should not overlook just because it has gotten off to a slow start. Things may not look great in Fayetteville right now, but that does not mean that the Razorbacks can't ruin a few seasons along the way.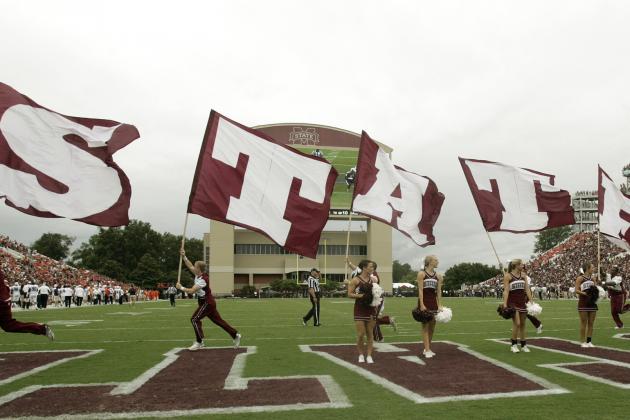 Butch Dill/Getty Images

Record: 3-0

Key games against top SEC teams: At Alabama, at LSU
It has been proven time and time again: The recipe to win in this conference is having success running the football and playing great defense. Running back LaDarius Perkins is averaging over seven yards a touch and the defense has forced 12 turnovers, which is tied with Alabama for the most in the country.
As long as the Bulldogs can continue doing those two things well, they will have a chance in every game they play the rest of the way. Of course, playing in Death Valley and Tuscaloosa is no easy task, but this is a feisty team that will not go down without a fight.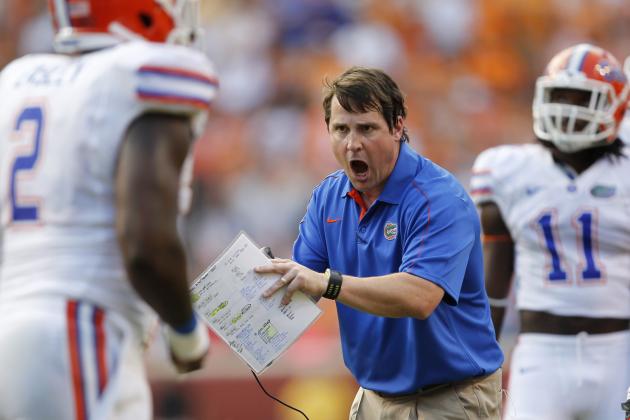 John Sommers II/Getty Images

Record: 3-0

Key games against top SEC teams: vs. LSU, vs. South Carolina, vs. Georgia
Florida is a team that still has its work cut out for it, but the Gators seem to be improving as the weeks go on. Quarterback Jeff Driskel seemed to find some confidence last week against Tennessee, completing 70 percent of his passes, not turning the ball over and rushing for 81 yards as well.
Running back Mike Gillislee has been the best running back in the SEC at the moment, averaging over six yards a carry and scoring four touchdowns. Defensively, the Gators are ranked seventh in the SEC, but have only allowed four touchdowns off of nine opponent red-zone trips so far.
The Gators are slowly becoming a dangerous team in the SEC again, and with all of the major SEC games at home (Vs. Georgia is in Jacksonville, FL), Florida has a chance to really shake up the rankings in the next few weeks.