MLB Trades/Free Agency: Every Fanbase's Dream Player Target for 2013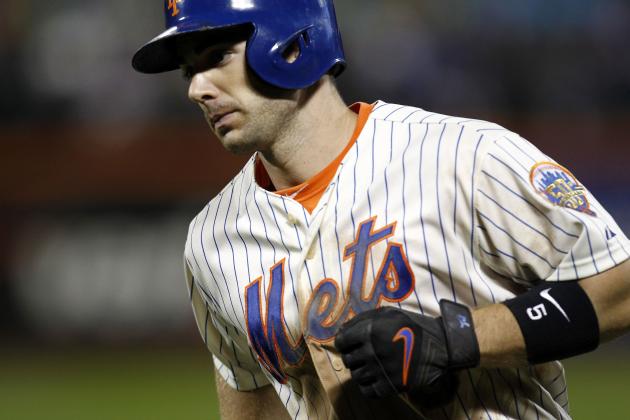 Jeff Zelevansky/Getty Images

Regardless of how our favorite team is performing on the field, nearly every one of us is guilty—at one point or another—of looking ahead to the upcoming offseason by playing general manager, trying to figure out moves that the guys who get paid to make such decisions should make.
Sometimes we see things just as the front office does; other times, we are left scratching our heads trying to figure out what they were thinking.
But it doesn't stop us from going through the process over and over again.
It's the dream of a better team to root for. It's the dream of walking into our home ballpark for a Game 7 in the World Series and watching the guy you said was the missing link bring home a World Series championship.
With that in mind, let's say that fans get to go after one player for their teams this winter. While all of these players have been speculated about over the past few months, all of them aren't necessarily "available" in the truest sense of the world.
But hey, isn't that what dreams are about, trying to obtain the seemingly unattainable?
Begin Slideshow

»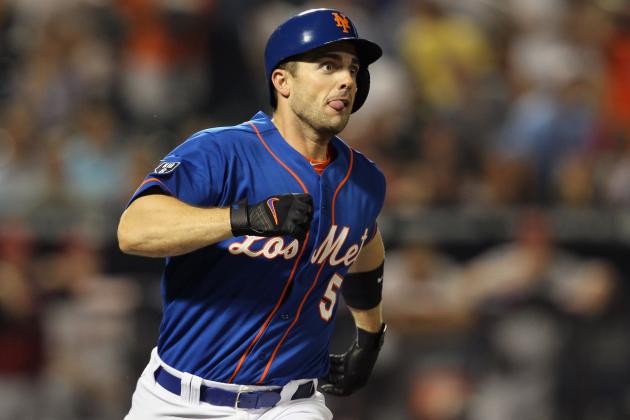 Mike Stobe/Getty Images

Eight different players have spent time at the hot corner for the Diamondbacks in 2012 with mediocre results. Combined, the octuplet has a .232/.285/.373 batting line with 17 home runs and 79 RBI.
Finding an everyday answer at the position would top most Diamondback fans' wish lists, and the Mets' David Wright makes an awful lot of sense.
Could Justin Upton be enough to pry Wright away from the Mets?
It might be.
ESPN's Buster Olney notes via his latest column (insider subscription required) that the Diamondbacks are expected to trade Upton this winter.
With the Mets' payroll expected to remain around $90 million in 2013 (per ESPN New York's Adam Rubin), swapping Wright for Upton would actually save the Mets around $5 million in 2013, while Upton's salaries of $14.5 million in 2014 and 2015 are significantly lower than what Wright would receive in a contract extension.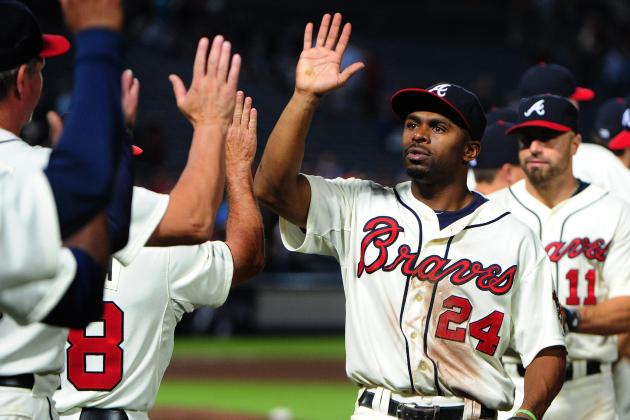 Scott Cunningham/Getty Images

Keeping Michael Bourn in a Braves uniform is priority number one for Braves fans who understand that Bourn brings more to the table than speed on the bases.
The table-setter atop the Braves lineup, Bourn's ability to get on base consistently coupled with his Gold Glove defense in center field are things that the Braves simply cannot replace from within the organization.
Bourn, who celebrates his 30th birthday in December, is expected to draw interest from the Nationals, Phillies and perhaps the Giants as well this winter, so the competition to sign him could be fierce, and compensation could reach levels that the Braves simply cannot compete with.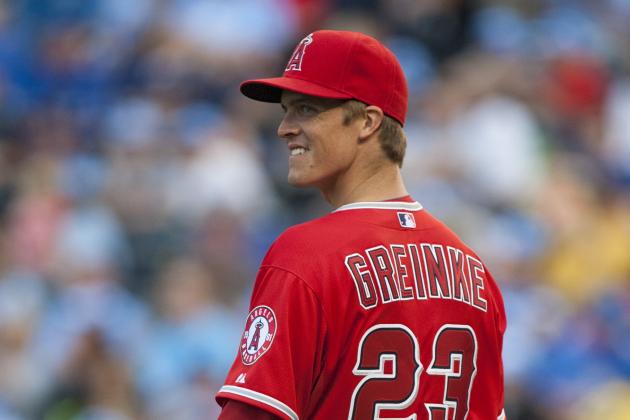 Tim Umphrey/Getty Images

There are two ways a dream scenario for the Orioles could go: either adding another big bat to the middle of the lineup or a front-of-the-rotation arm to the rotation.
In the end, I think the front-of-the-rotation arm is far more important, and there's certainly a very good one who will be available through free agency in soon-to-be 29-year-old Zack Greinke.
After getting off to a rough start with the Angels, Greinke has been outstanding over his last five starts, going 4-0 with a 1.70 ERA over 37.1 innings of work, walking only nine while striking out 26 batters.
Adding Greinke to the front of the Orioles rotation would not only allow the team to slide both Wei-Yin Chen and Jason Hammel back one slot each, roles they are better suited for, but it gives Buck Showalter a workhorse who he can rely on for at least seven innings a night, if not more, lessening the workload on an excellent bullpen.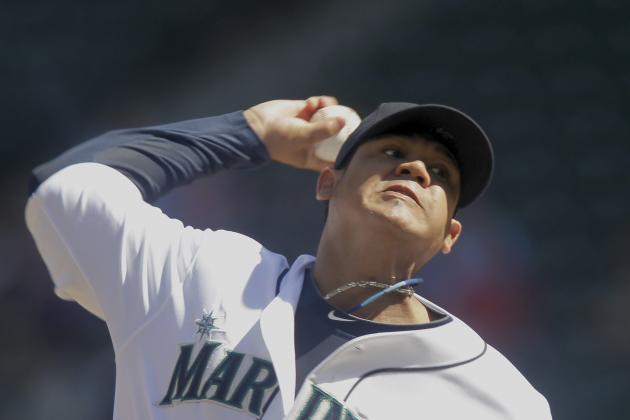 Stephen Brashear/Getty Images

This won't be the first time that we see Felix Hernandez's name as a dream acquisition for a team, but in the case of the Red Sox, they might actually have the pieces needed to get a deal done were the Mariners willing to play ball.
Seattle has a slew of talented young pitchers who are close to contributing at the major league level in Danny Hultzen, Taijuan Walker and James Paxton, though that trio is sure to encounter the same issues that Felix Hernandez currently does: a lack of offensive support.
Boston has the young hitters that Seattle could find incredibly attractive, including catcher Ryan Lavarnway, center fielder Jackie Bradley, Jr. and third baseman/shortstop Xander Boegarts.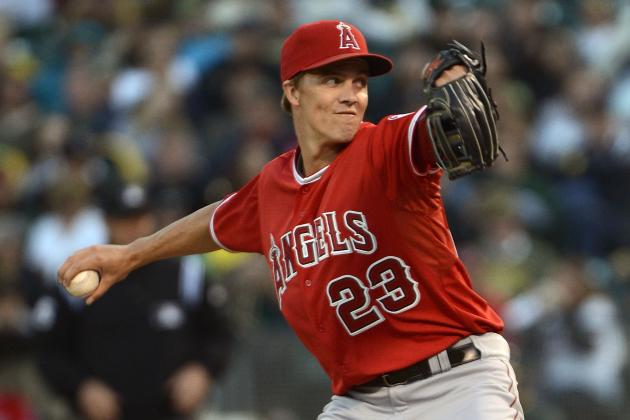 Thearon W. Henderson/Getty Images

The Cubs have a number of intriguing young hitters in their system who are ready to contribute now, including centerfielder Brett Jackson, third baseman Josh Vitters, first baseman Anthony Rizzo and catchers Steve Clevenger and Wellington Castillo—but where they are lacking is in the pitching department.
Adding Greinke to the mix would go a long way towards solving that problem. While Theo Epstein and Jed Hoyer are committed to rebuilding the Cubs the correct way, giving the process a major boost by adding a front-of-the-rotation arm like Greinke isn't a bad idea.
The Cubs are a big-market team, and owner Tom Ricketts has shown a willingness to spend money when needed, using shortstop Starlin Castro's contract extension as the latest example. Bringing in a front-of-the-rotation arm fills one of the team's biggest holes and makes the rest of the rotation stronger by pushing incumbents Matt Garza and Jeff Samardzija back one spot each.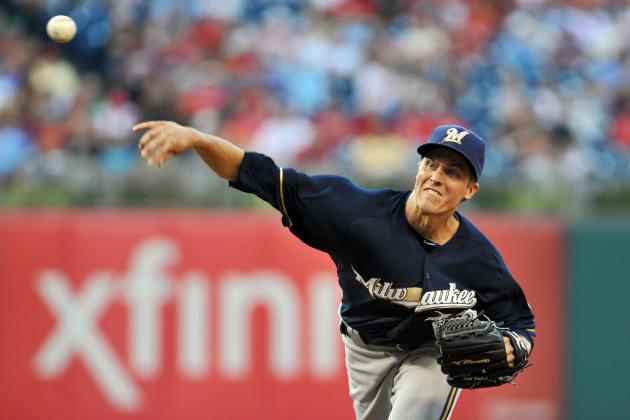 Drew Hallowell/Getty Images

Leading up to this year's non-waiver trade deadline, Fox Sports' Ken Rosenthal sent out this tweet:
Source continues: #Nationals did not scout #Brewers' Greinke last night; appear on periphery at best. #WhiteSox want Greinke badly.

— Ken Rosenthal (@Ken_Rosenthal) July 25, 2012
While the White Sox wound up acquiring Francisco Liriano instead, their 2013 rotation is sure to have a few spots open, especially since the team is going to decline the $23 million team option that they hold on Jake Peavy for the 2013 season.
If Kenny Williams and company were so hot-to-trot for Greinke as a two-month rental, there's no reason to think that they wouldn't be interested in a long-term relationship with the 29-year-old ace.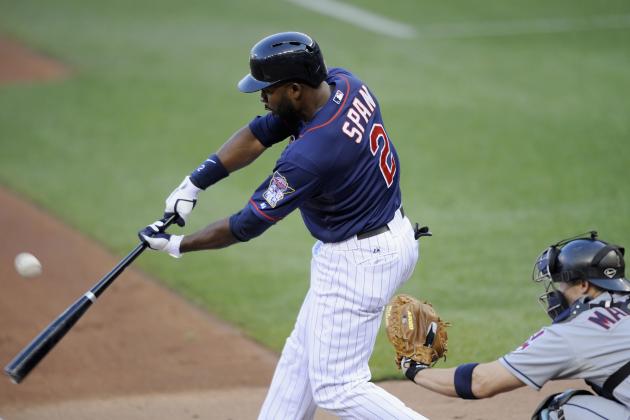 Hannah Foslien/Getty Images

Center field has been a gaping hole for the Reds in 2012 and a position they are sure to try and address this winter.
Four different players, primarily Drew Stubbs, have seen time in center field this season and hit a combined .229/.285/.350 with 16 home runs and 51 RBI near the top of the Reds lineup.
Scott Miller of CBS Sports reported leading up to the non-waiver trade deadline that the Reds were trying to acquire the 28-year-old Span from the Twins, though talks ultimately broke off.
Span's defense is fantastic, and he does exactly what the Reds are looking for from a leadoff hitter: get on base, evidenced by his .351 on-base percentage with the Twins this season.
With Span on base in front of the powerful bats of Joey Votto, Brandon Phillips and Jay Bruce in the middle of the Reds lineup, Cincinnati could become a far more dangerous team in the National League.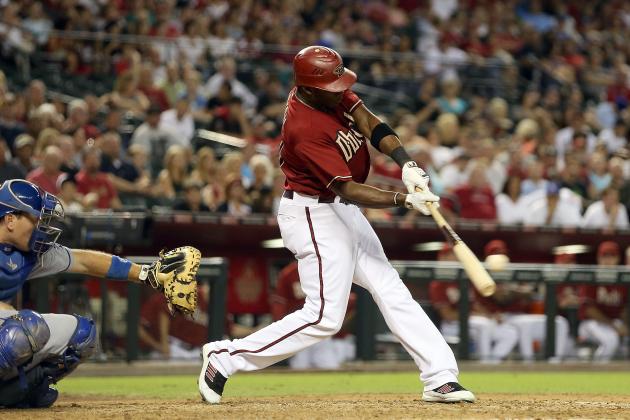 Christian Petersen/Getty Images

It's no secret that the Indians desperately need to add a quality right-handed bat who has power to the middle of their lineup and that they'd prefer for that bat to play a corner outfield position.
Justin Upton fits the bill, though the cost to acquire him could be prohibitive.
Even coming off of a down season, the Tribe is probably looking at needing to include prospects like Francisco Lindor, Dillon Howard and Tony Wolters in any deal for Upton.
Then again, perhaps a deal built around Shin-Soo-Choo and closer Chris Perez could be intriguing to the Diamondbacks, who are supposedly set to move forward with the veteran J.J. Putz as their closer.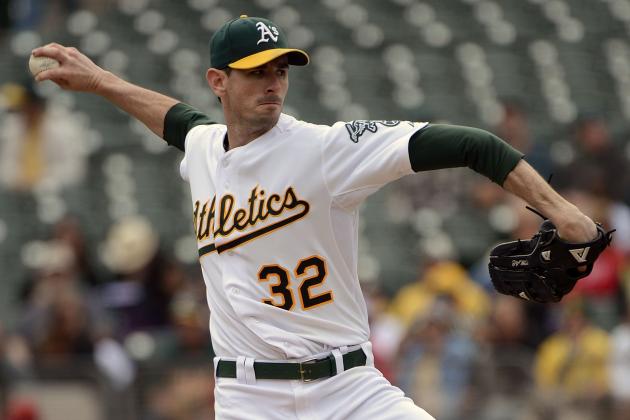 Thearon W. Henderson/Getty Images

I'm not poking fun at the Rockies' current pitching situation—though I do find their hybrid four-man rotation, which is really an eight-man pitching rotation to be a complete waste of time—but is there a Rockies fan out there who can honestly tell me that I'm wrong?
Colorado desperately needs a starting pitcher who it can send to the mound every fifth day and know that more often than not, he's going to give them at least six quality innings and will keep the Rockies in every game that he starts.
A true front-of-the-rotation arm.
Brandon McCarthy comes to mind because not only is he a quality starting pitcher, but he's a ground-ball pitcher, and that can only make him more effective in the thin air and high altitudes of Coors Field.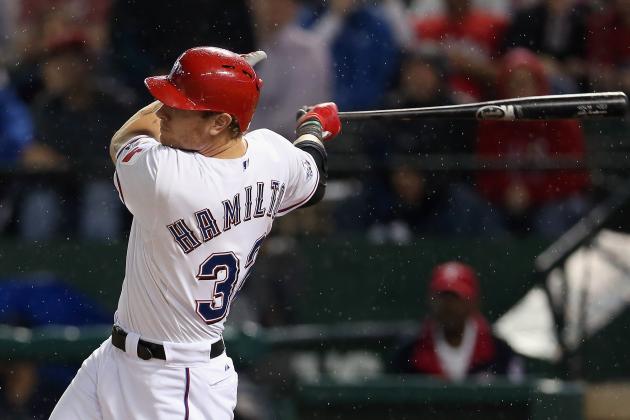 Ronald Martinez/Getty Images

The Tigers don't have many holes, but one of the biggest is in the corner spots of the outfield. Conceivably, there will be an opportunity for upgrades to be made in both left field and right field this winter, and why not fill one of those spots with the biggest bat who will be on the free-agent market, Josh Hamilton?
Hamilton's defense isn't great, but that goes along with the overall scheme in Detroit, where neither Miguel Cabrera at third base or Price Fielder at first base is a perennial contender for a Gold Glove award.
But think about how potent the Tigers lineup would be, as it would include Austin Jackson, Cabrera, Fielder, Hamilton and Victor Martinez.
Wow.
Bob Levey/Getty Images

Houston is in the beginning stages of a massive re-building project and finds itself forced to the American League in 2013. With virtually no shot of fielding a competitive ball club for at least a few seasons, Astros fans are going to need a reason to come out to the park.
Enter 50-year-old Roger Clemens, disliked virtually everywhere but in Texas.
Astros owner Jim Crane told reporters only last week that he believed Clemens could pitch for the Astros in 2012, but the story went on to say that Clemens didn't believe he was ready to face big league pitching. (h/t CBS News)
This has less to do with the on-field product as much as it has to do with putting fans in the stands, but lest we forget that baseball is a business—and Clemens will most definitely fill the ballpark for Crane and the Astros.
Besides, who would you rather see pitch? A terrible Bud Norris or a 50-year-old Roger Clemens? If we are being honest, could a 50-year-old Clemens be any worse than how Norris and company (except for Lucas Harrell) have performed in 2012?
Kevin C. Cox/Getty Images

Royals fans are understandably leery of wishing for big things under the ownership of David Glass, as he's been one of the stingiest owners in the league when it comes to dishing out lucrative contracts to free agents.
CBS Sports' Danny Knolber reported back in July that the Royals had their sights set on making a major upgrade to their starting rotation, quoting an unnamed Royals executive who said: "Not a fifth starter, but a real starting pitcher."
Two days later, his colleague Jon Heyman said in no uncertain terms that the Royals were willing to bring former AL Cy Young Award winner Zack Greinke back to the team with whom he started his career, knowing full well that it could be quite an expensive proposition.
Whether the chatter surrounding Greinke was there or not, he'd be the pitcher that Royals fans would love to see back in Kansas City, especially now that the team has a solid nucleus of position players.
It's hard to envision this reunion actually taking place, but it would be great for baseball if it did, with the big-time pitcher playing where he wants to play, not necessarily where he'll make the most money.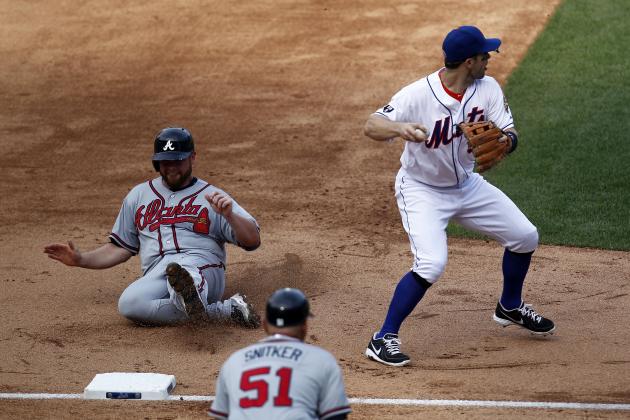 Jeff Zelevansky/Getty Images

Alberto Callaspo has done a serviceable job manning the hot corner for the Angels, but there's little question that he is best when used in a reserve role. The holes in his swing are exposed when he's playing on an everyday basis, and he becomes a non-factor with the bat in his hands.
David Wright, set to become a free agent following the 2013 season, would not only replace Callaspo easily, but give the Angels what would arguably be the best lineup in baseball.
He wouldn't be cheap to acquire, and it's possible that Peter Bourjos and Mark Trumbo, among others, would head back to the Mets as part of a sizable package.
But the Angels would have added another perennial All-Star to their roster, filling one of the few holes in their lineup while improving their defense around the horn.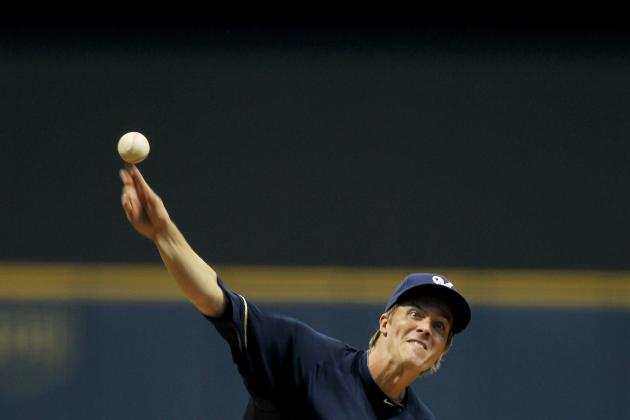 Mike McGinnis/Getty Images

Chad Billingsley might not pitch at all in 2013, while staff ace Clayton Kershaw could miss the beginning of the 2013 season if he needs surgery to repair his ailing hip.
The Dodgers need pitching, and as we've seen over the past few months, their new ownership group has no fear of adding salary to future payrolls.
With the uncertainty surrounding Billingsley and Kershaw, signing a front-of-the-rotation arm like Greinke goes from luxury to necessity.
For Dodgers fans, there's a decent chance that it goes from dream to reality.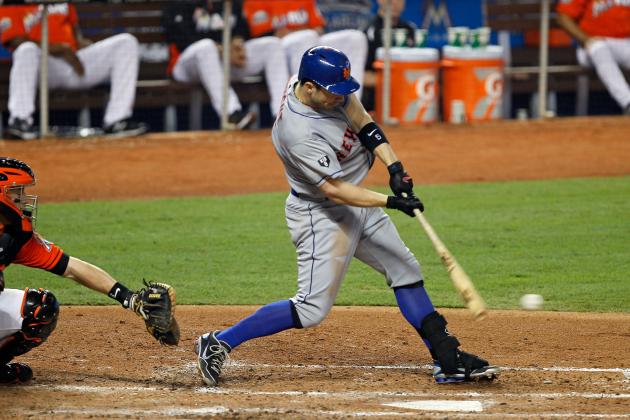 Sarah Glenn/Getty Images

This will never happen, but it would sure solve the Marlins issues at third base, wouldn't it?
After spending more than $250 million on three players last winter and watching his team implode, Marlins owner Jeffrey Loria is unlikely to shell out any lucrative contracts this winter, though he told reporters that he will do what needs to be done to ensure that the club is competitive in 2013 (h/t Miami Herald):
We're going to have to do some work to fill some holes we've obviously created. But I don't want to fill them just for the sake of filling them. We need to fill them to complement some of the other really good parts that are here.
Adding Wright would go a long way towards doing that, though there's probably a better chance that the Mets would trade Wright to the Yankees before they dealt him to a team in their own division.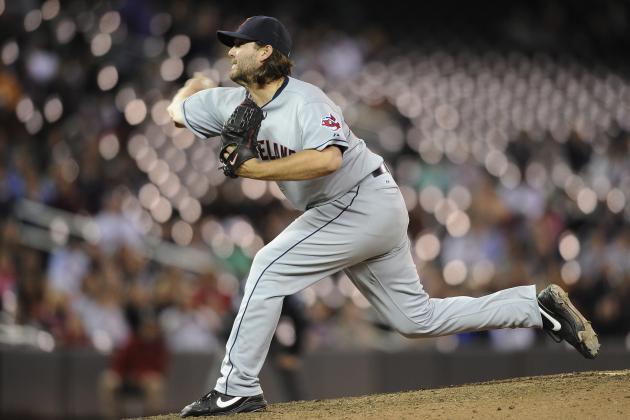 Hannah Foslien/Getty Images

It's no surprise that the Brewers are going to make upgrading their bullpen a priority, but why not start at the back and work forward?
It's entirely possible that the John Axford experience as Brewers closer should come to an end, and what better way to find out than to bring in legitimate competition for him in spring training?
Perez is unhappy in Cleveland and has been a vocal critic of Indians' management, so it's a foregone conclusion that he's on his way out the door.
Francisco Rodriguez isn't going to return and Milwaukee needs quality arms. Perez seems like a perfect match.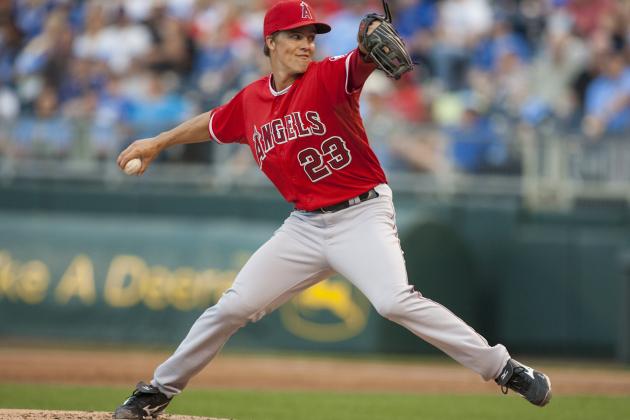 Tim Umphrey/Getty Images

Greinke is everything that the Twins need: a front-of-the-rotation starter who enjoys playing in a small-market and can lead a young, inexperienced pitching staff.
Of course, money is a major issue and likely puts Greinke out of Minnesota's price range...or does it?
They've spent money before (see Mauer, Joe), and if they unload Justin Morneau and his $14 million salary this winter, they could be a deep sleeper in the Greinke sweepstakes. It's highly unlikely, but it's not entirely out of the realm of possibility.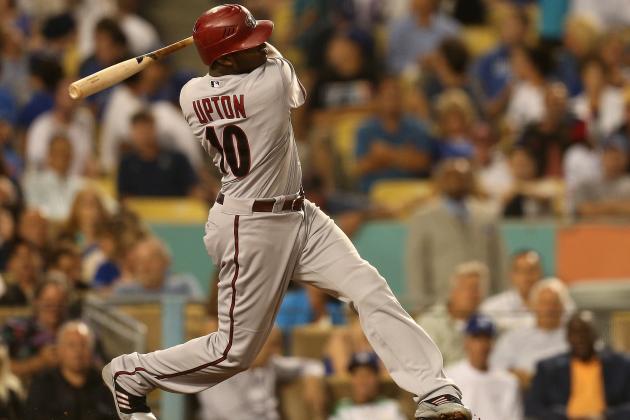 Josh Hedges/Getty Images

Justin Upton is everything that the Mets need, and ESPN's Buster Olney reasserts what many have previously said: that the Diamondbacks are expected to trade Upton this winter. (insider subscription required)
Upton's presence in the middle of the Mets lineup would do wonders for a team that struggles to hit for power or drive in runs, not to mention the boost it would bring to a fanbase that has been beat down and run over by incompetent ownership time and time again.
Of course, whether the Mets could pull off a deal for Upton without including David Wright remains to be seen, and swapping players might simply leave the Mets where they are now—a middling team with only one bonafide star in the lineup.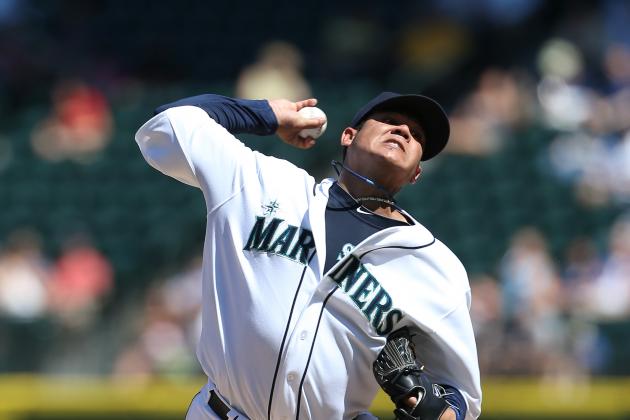 Otto Greule Jr/Getty Images

Yankees fans will not rest until Felix Hernandez is wearing pinstripes.
Whenever the Mariners or Felix himself has come out and said that he's not going anywhere, Yankees fans only become more convinced of the fact that it's only a matter of time before King Felix is pitching in the Bronx.
It's interesting to say the least considering that the Yankees have virtually nothing on the farm that can help the Mariners in the near future, but hey, this is about "Dream Player Targets" for 2013, and dreams don't necessarily need to be realistic or make much sense, as long as the outcome is what the dreamer wants.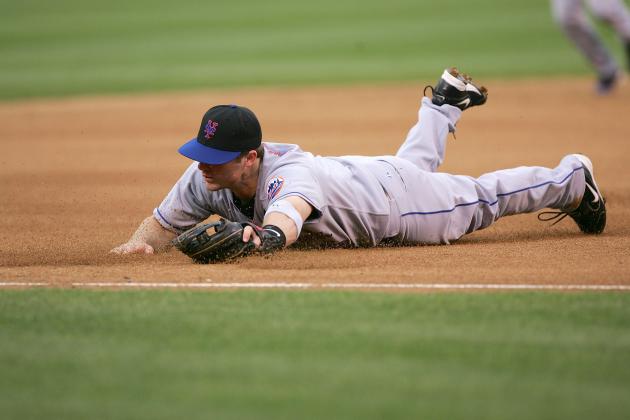 Jed Jacobsohn/Getty Images

Oakland certainly needs to upgrade the left side of its infield, and David Wright certainly fits the profile of a Billy Beane guy—a high on-base percentage player who plays solid defense and has some pop in his bat.
Plugging Wright in the middle of the A's lineup makes them a far more dangerous team to pitch to, would increase run producing opportunities for Wright, Josh Reddick and others and, last but certainly not least, put the A's one step closer to remaining a perennial contender in the AL West.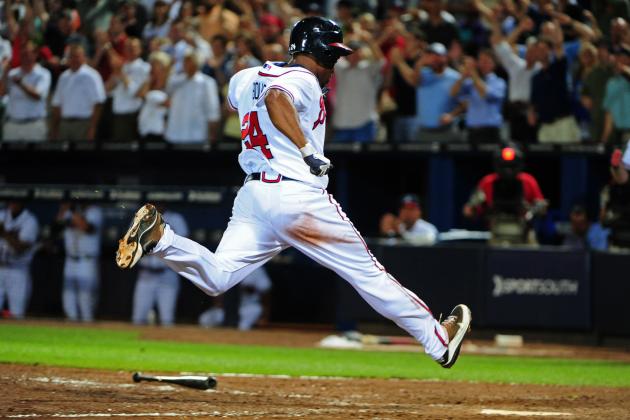 Scott Cunningham/Getty Images

Without naming names, Phillies manager Charlie Manuel has stated his case for adding Michael Bourn to the equation in a conversation with NJ.com's Bill Evans:
We used to be very productive (offensively). We had in our heyday a great small game. People didn't realize how much smallball we did play. We had an 80-90 percent stolen base percentage. We could steal second, we could steal third. We could come home on a high-chopped ground ball.

We could get on, we could double-steal and set up our third and fourth hitters and all that. We haven't been able to do that, because we don't have that runner. We had two or three of those guys. We had a lot of power and we had a defensive outfield we took for granted. We had a really fast, fundamentally sound defense.
Bourn is all of those things, and with the Phillies having shed significant payroll this season, they will have money to offer Bourn in an attempt to bring him back to the team to where his career started.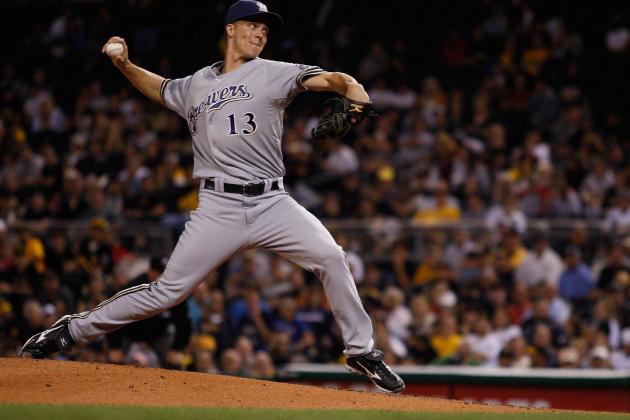 Jared Wickerham/Getty Images

There's enough blame to go around in Pittsburgh as to why, for the second year in a row, it is going through serious struggles in the second half of the season.
While the team could benefit from adding a veteran bat, it sorely needs a front-of-the-rotation arm. A.J. Burnett and Wandy Rodriguez have been solid for the most part, but at this point in their careers, they are middle-of-the-rotation arms, not aces.
Greinke probably winds up costing too much for the Pirates, but Pittsburgh could definitely be his kind of town.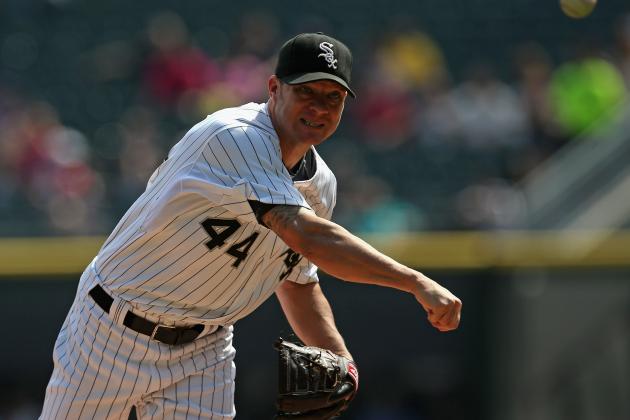 Jonathan Daniel/Getty Images

San Diego's starting rotation hasn't been awful in 2012, but it hasn't been great either.
It's missing a true ace, and it just so happens that one of their former aces will be available this winter in the shape of 2007 NL Cy Young Award winner Jake Peavy.
One of the most popular Padres of the past 20 years, he would put fans in the stands and solidify one of the weaker areas on the team.
With a new ownership group in place, the thought of the Padres spending some money in the free-agent market this winter might not be quite as much of a dream as it was only a few months ago.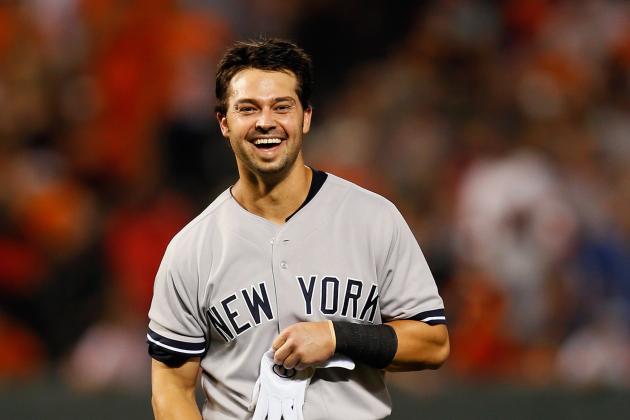 Nick Swisher might play right field for the Yankees, but he'd play left field in San Francisco, giving the Giants the right-handed bat they so badly want in that corner outfield spot.
Swisher started his career across the bay in Oakland, so it'd be a homecoming of sorts for the 31-year-old, who fits not only in left field for the Giants, but nicely in their lineup, anywhere from the second spot in the batting order to seventh.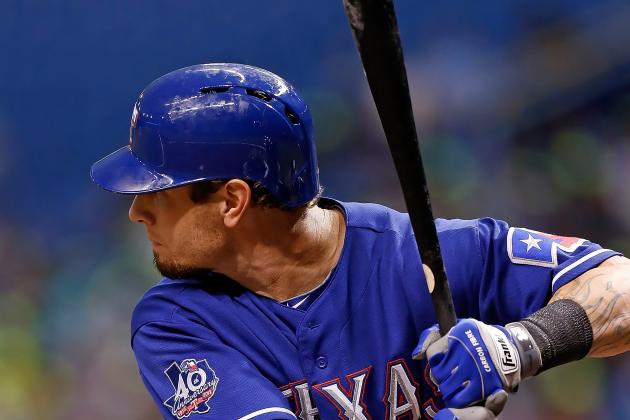 J. Meric/Getty Images

One of the few teams that doesn't need pitching, the Mariners' focus this offseason should be on one thing and one thing only—adding a big-time bat to the middle of the lineup.
Seattle might be a small-market city, but make no mistake about it, the Mariners have plenty of money to spend should they find themselves inclined to do so.
Hamilton certainly fits the description of a big-time bat in the middle of the Mariners lineup, and while he's struggled to hit for average at Safeco Field, he does have six home runs and 17 RBI over 34 games played.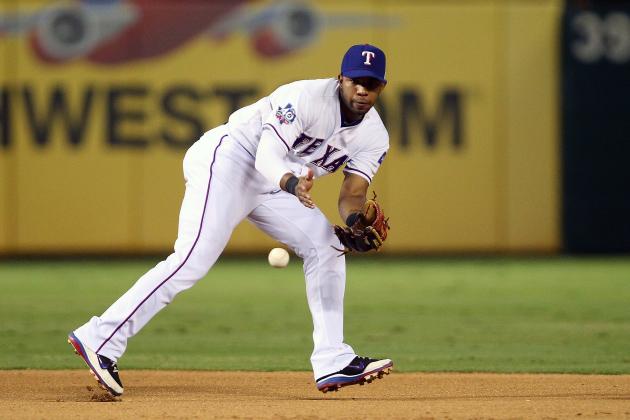 Rick Yeatts/Getty Images

With Rafael Furcal out of action (and not getting any younger), the Cardinals certainly could benefit from finding a long-term solution for the position.
The Rangers just so happen to have an All-Star shortstop in Elvis Andrus who is blocking their top prospect, Jurickson Profar, who also happens to be a shortstop.
Andrus fits the bill as someone who the Cardinals can slide right into the lineup on a daily basis, and his small-ball mentality might actually play better in the National League than it does in the American League.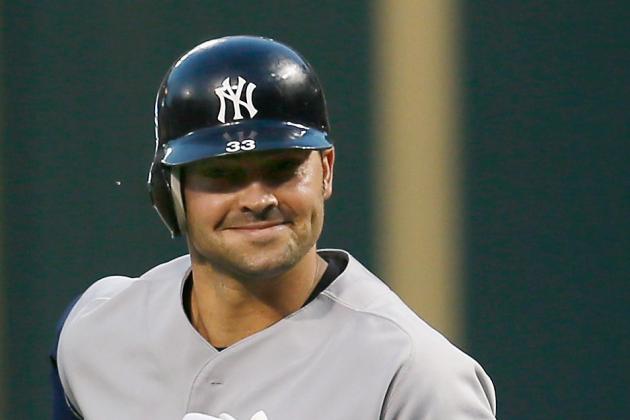 Rob Carr/Getty Images

Nick Swisher seems like he's a perfect fit for a Joe Maddon-led baseball team.
A great presence in the clubhouse, Swisher is a versatile player who can field multiple positions (all three outfield spots and first base), gets on base a ton (career .358 OBP) and has put together eight straight seasons of hitting at least 20 home runs, something that a power-hungry Rays team can use.
Of course, Swisher will make far too much money than what the Rays can afford, so this one is likely to stay nothing more than a dream—but he sure would be a good fit in Tampa.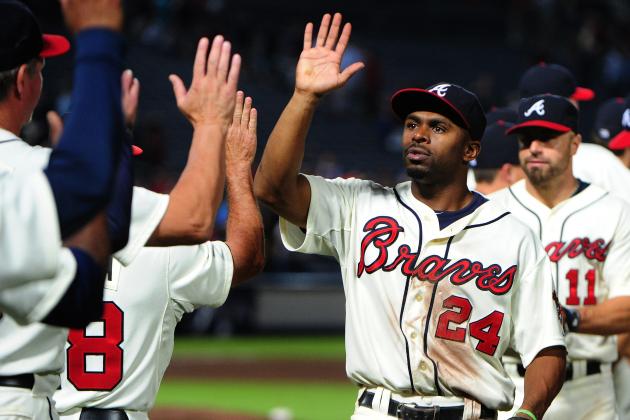 Scott Cunningham/Getty Images

I preface this selection with this: Michael Bourn only makes sense for the Rangers if the nightmare that would be Josh Hamilton leaving via free agency comes to be.
Then again, the way some Rangers fans seem to loathe what Hamilton brings to the table, both defensively and with the constant shadow of his off-field issues looming large, perhaps Hamilton leaving would be a wonderful thing and nothing like a nightmare after all.
While there's no mistaking Michael Bourn for a power hitter, he's one of the best defensive center fielders in the game and would give the Rangers a true leadoff hitter, allowing Ian Kinsler to drop in the lineup and perhaps pick up some of the run production missed by Hamilton's departure.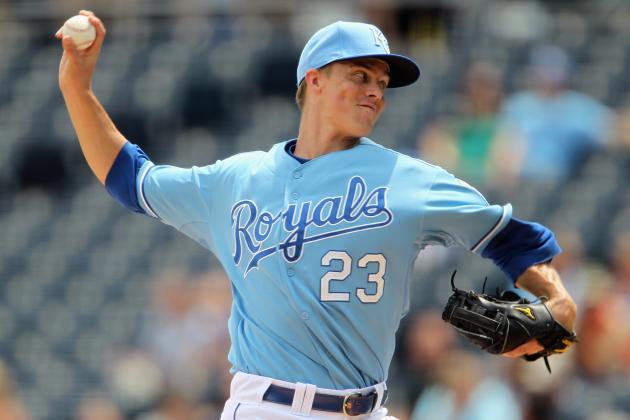 Jamie Squire/Getty Images

Realistically we could take any of the top starting pitchers in the league and put their name in place of Greinke's, because starting pitching is the one area that Toronto must improve heading into 2013.
It's not the Blue Jays' fault that most of their starters fell to significant injuries while Ricky Romero regressed from Cy Young Award contender to something that barely resembled a major league pitcher, but they cannot go into 2013 with the same group.
Greinke would be the front-of-the-rotation arm that the Jays need, taking pressure off of Romero and giving John Farrell a workhorse who will keep the Jays in every game he starts.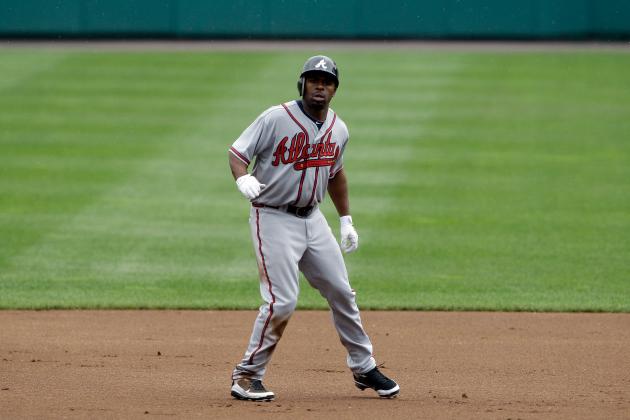 Rob Carr/Getty Images

Is there really a negative to be found should the Nationals do something that they've been rumored to be looking to do for months, and that's add Michael Bourn as a free agent this winter?
I don't see one, other than the fact that someone loses out in a new round of musical chairs.
Bourn immediately pushes Bryce Harper to right field, who pushes Jayson Werth to left field, who pushes Michael Morse to first base, who pushes Adam LaRoche out of the door.
Defensively, Bourn is a major upgrade over virtually any other centerfielder in the game, and he gives the Nationals a legitimate leadoff hitter, lengthening their lineup and making them a more potent offensive team.