Roger Clemens: 4 Reasons Astros Have to Bring Him Back This Season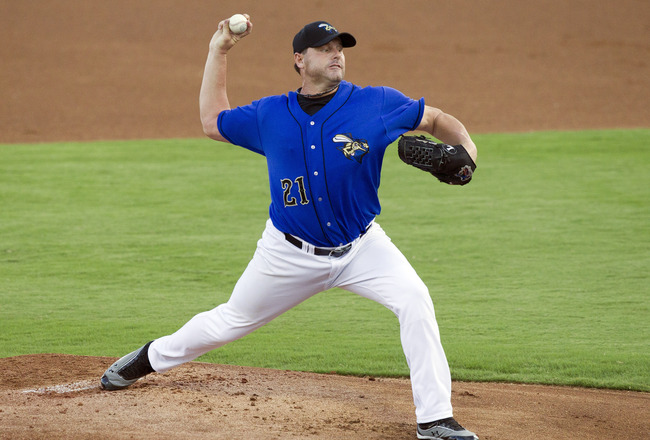 Bob Levey/Getty Images
Ever since Roger Clemens announced he was going to pitch a game for the Sugar Creek Skeeters rumors started to swirl that he was working towards a comeback in Major League Baseball.
If Roger was to make an MLB start, it would only make sense that it would be for his adopted hometown team, the Houston Astros. Clemens has had a close relationship with the organization since his retirement and new owner, Jim Crane, didn't rule out the possibility.
Bringing Roger Clemens back to pitch a game for the Astros could only benefit the organization and this is the top reasons why it would be a smart move.
Increase Ticket Revenue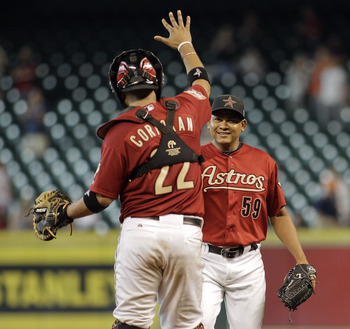 Bob Levey/Getty Images
No the Astros did not give away green t-shirts for this game, those are empty seats in the background of this picture. Sadly, this has become the norm for the Houston Astros this year but when you have the worst record in Major League Baseball, it is hard to fill a stadium.
If the Astros brought back Roger Clemens for a game, it would obviously be for a home game which would be a huge boost in ticket sales. Having the chance to see Roger Clemens, one of the greatest pitchers in the game, would be enough incentive for fans to fill Minute Maid Park.
More Media Attention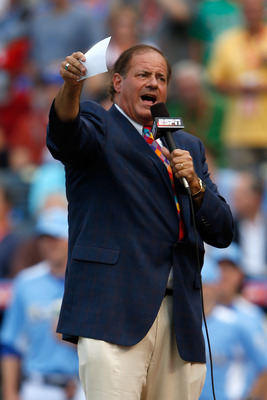 Jamie Squire/Getty Images
Having Roger Clemens pitch a game for the Astros could almost guarantee a nationally broadcast game, most likely by ESPN, which Houston has not had many of over the past two seasons. Leading into the game the spotlight would be on Roger Clemens but it would provide Houston a great opportunity to showcase some of their younger, lesser known talent.
The Astros have been rebuilding for the past few seasons and this usually means trading away the team's bigger stars like Roy Oswalt and Lance Berkman. By having a nationally televised game, fans could see players like Jose Altuve, Jed Lowrie, Brett Wallace and Jason Castro who are lesser known but having good seasons.
Impact the Playoff Race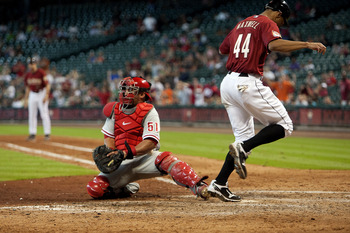 Bob Levey/Getty Images
The Astros made a little noise in the playoff race this weekend by taking three of four from the Phillies, after they won seven straight to get within striking distance of the wild card. In a season with more downs than ups, this past weekend was one of the highlights of the season.
The team still has two more home series against teams fighting for a playoff spot that Roger Clemens could possibly face. They face the Pittsburgh Pirates next weekend and follow it up with a three game series against the St. Louis Cardinals.
Clemens has already made it clear that he wants to have an impact on the playoff race and it certainly would be an interesting way for the Astros to leave the National League.
Would Be the Best Pitcher They Have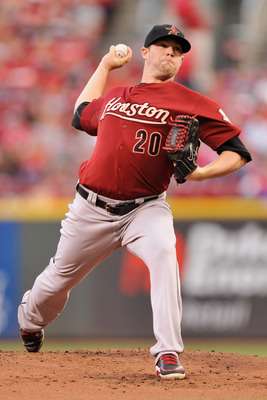 Jamie Sabau/Getty Images
The Astros have a young and very inconsistent pitching staff who right now are not better than a 50 year old Roger Clemens. Clemens has experience and a presence on the mound that no other Houston pitcher could compete with.
In the grand scheme of things, one more win or loss will not make a big difference on the 2012 Houston Astros. Roger Clemens pitching for the Astros could be a great learning tool for the other pitchers on the team in terms of how to prepare, how to attack hitters and how to adjust during a game.
Keep Reading

Houston Astros: Like this team?