WWE vs. TNA: Who's Been Better This Week? (Sept. 9-15, 2012)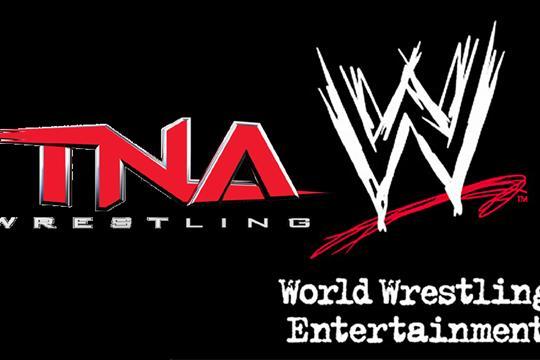 Image: wkyc.com
Hello, and welcome to another hot-off-the-metaphorical-presses edition of my WWE vs. TNA series, in which I watch Raw, Impact, SmackDown and pay-per-views and judge who's been better this week.
It's been a busy week for both promotions, with TNA's No Surrender PPV and WWE's final build to Night of Champions, so let's see how they shaped up.
Begin Slideshow

»
Image: impactwrestling.com
So obviously, you're reading this after the fact, but I'm writing this paragraph here before the show starts to make my prediction as to who will win the Bound for Glory series and why.
Samoa Joe and Bully Ray have both lost to Austin Aries already in recent times, so I doubt either of them will get the match at TNA's WrestleMania equivalent. Therefore, it'll either be Jeff Hardy or James Storm, and I'm going to guess Hardy, as Storm's been more hyped and it would feel a little obvious. Hardy vs. Aries is the match I'd prefer, too.
Samoa Joe and Jeff Hardy had a great little opener. Hardy winning was no big surprise; Joe lost to Aries already in a match of the year candidate at Slammiversary and could maybe feud with Magnus some more.
Bully Ray vs. James Storm had a lot of messing around at the start, which wasn't especially interesting, though it did pick up. The way it ended was good, and a non-title feud between Bobby Roode and Storm has been a long time in the making.
During the entrances for the Knockouts championship match, Taz said he thought Taryn Terrell should referee every match—this immediately after a match in which two referees had been knocked out. The match itself told a great story, though I would have preferred a more decisive ending than a roll-up finish—that's more Divas than Knockouts. Hopefully this isn't the last time the two will meet for the title.
Aries got the better of the Armbreaker in their fight, again descending into a locker room vs. Aces and Eights brawl and the stable being chased away. I don't like not having a world title defence at a pay-per-view, and I think that does the show down a little.
Zema Ion vs. Sonjay Dutt was a severely under-hyped match, at least to anyone like me who only watches Impact. What I knew already is that Zema Ion, in addition to being a great wrestler, is one of the most perfect heels possible—he is almost impossible to like. What I learnt was that Sonjay Dutt is a phenomenal mover. This under-hyped X-Division match really stole the show, as the X-Division has a history of doing.
Christopher Daniels and Kazarian defeated AJ Styles and Kurt Angle in another brilliant match. I'd love to see the tag champions score a clean win, but if their gimmick's playing dirty and we still get great wrestling, that's good enough for me.
The main event was a letdown. Bully Ray and Jeff Hardy are quite capable of having a great match and a satisfying conclusion to the Bound for Glory series without the overbooked and unconvincing story we got. Also, Jeff completely missed contact on a Whisper in the Wind. Rather than a hard-fought conclusion, we just saw so many Twist of Fates (or should that be Twists of Fate?) and Bubba Cutters that if John Laurinaitis could claim royalties on the stunner, he'd be a millionaire from this match alone.
Conclusion
So the main event completely fell flat and the show was hurt by the lack of a world title defence. There were good matches, but the show as a whole felt a little too hollow, and that's a shame considering how far back the streak of really high-quality TNA PPVs goes. Will Night of Champions fare better? We'll soon find out.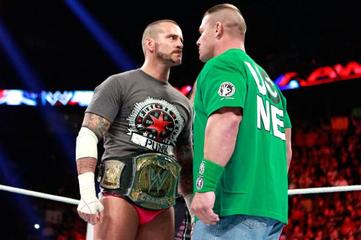 Image: wwe.com
Raw this week came from Montreal. Some obscure event happened there 15 years ago, but no one ever talks about it.
Bret Hart came out to largely get cheered for five minutes and say nothing of note, until CM Punk interrupted. Considering the reaction to the supposedly heel CM Punk in the United States, it's no surprise Bizarro World didn't seem sure how to react, but the boos seemed to have it. They certainly had it after the segment. They even chanted a naughty word.
This week's Raw active poll gave the option of Punk facing either Brodus Clay, Jerry Lawler or Randy Orton. I'm surprised they even bothered flying Clay in.
Kofi Kingston and R-Truth defeated The Miz and Antonio Cesaro in a match where Cesaro got no offense in whatsoever. Giving the U.S. Championship to a proper wrestler is a good start, but letting him wrestle would help its prestige still further.
An intolerably poor comedy segment featuring Sheamus and Otunga seemed to go on forever. It made the Daniel Bryan and Kane anger management skits look like an episode of Frasier in comparative sophistication.
A Divas tag team match made me question who in the division is a face or heel, but that was the only interesting thing about it—and the crowd seemed even more unappreciative of it than yours truly.
The WWE Universe voted for Randy Orton to face Punk. Orton is one of the few people who could mount a legitimate challenge to Punk's title that he's not faced already (should Punk go over John Cena), so this may explain why there was no clean finish.
That after a long dose of singles action a tag team match resulted from the interference was something a little different and kept things interesting. Presumably, Orton's winning the vote was considered the only likely outcome considering how planned this must have been. The match as a backdrop to Punk and Heyman talking was an interesting shot, and again something new and different.
Ryback went over Heath Slater, sadly. If this rate of progress continues unabated, I predict Ryback will be WWE Champion by the year 2025.
After a funny segment backstage, AJ told the Prime Time Players they'll be facing Kane and Daniel Bryan to re-decide whether they'll be the No. 1 contenders. They will not be. This was a great idea. I'd love to see Kane and Bryan as dysfunctional tag champions.
Alberto Del Rio defeated Tyson Kidd in very quick time. He got a sharpshooter in, though.
Michael Cole delivered the news then that Jerry Lawler had collapsed at ringside and that it wasn't a work, showing visible distress, too.
The next match was, unfortunately, Sheamus vs. David Otunga, and because of Cole's upset remarks, we didn't get any commentary to soften the experience. It was over within two minutes, but that's still too long, frankly.
The rest of the show felt subdued, as Cole returned only to update us on the situation, and we were otherwise without commentary. So Cody Rhodes defeated Rey Mysterio in a fairly good match which saw Cody attack The Miz, but it was all quite hard to get into.
Bret Hart's interview of John Cena suffered from the atmosphere, too, though the "You can't wrestle" chant was comically well-timed. The following exchanges once Punk entered were terrific, and—judged separately from the cloud cast by Lawler's heart attack—were top-drawer, a real callback to their 2011 feud.
Conclusion
There's not much I can add about the obvious situation that affected the show that hasn't been said already, but judging Raw in the normal way, it was fantastic. The whole run since SummerSlam has been a real step up from what came before, which is a great cause for optimism for WWE fans.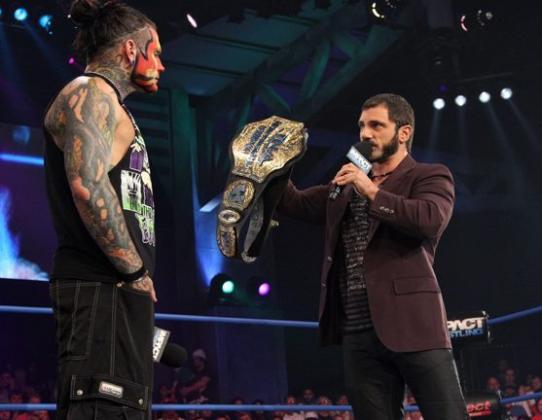 Image: impactwrestling.com
Impact kicked off with a segment between Austin Aries, Jeff Hardy and Bully Ray. Nothing too special, but seeing the first encounter between the two Bound for Glory world title combatants was interesting. Aries was being slightly more heel-like, but I doubt there will be any turns in the coming weeks.
An X-Division title rematch followed, containing a quite incredible double-foot stomp from Sonjay Dutt—and I can't understand how it's done safely—but it was nevertheless over quickly in Zema Ion's favour.
A Bobby Roode promo in the ring quickly led to brawling with James Storm. No complaints here. A match a long time in the making that will make a fine addition to the Bound for Glory card.
The story throughout this Impact was Christopher Daniels' and Kazarian's matches to decide who would receive a rematch following their two most recent cheat victories.
Kazarian impressed again, as he did at No Surrender in a losing effort against AJ Styles, and in another good match, Chavo Guerrero defeated Christopher Daniels. With both opposing teams therefore getting shots at the tag champs, it's keeping the division interesting and relevant in a way WWE consistently fails to do.
A seemingly pointless segment saw Tara present Miss Tessmacher with the Knockouts belt, even though she already had it. I waited so long for Tara to eventually clock her that I thought it may not happen. But it did.
Jeff Hardy and Bully Ray closed the show with the kind of match they should have had on the pay-per-view.
Conclusion
Not too much to say about Impact, then, other than that it was another strong outing for the show. And less to say is less to criticise.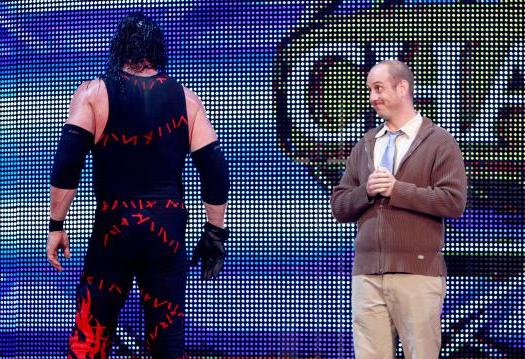 Image: wwe.com
SmackDown opened with Alberto Del Rio, Ricardo Rodriguez and David Otunga in the ring. This whole situation is chronically uninteresting, and the stupid legal scene from Raw was easily the worst kayfabe part of that show. SmackDown's obligation to have it as the main story has been killing the show for weeks.
Christian being retconned to have been devastated by the Brogue Kick last year is the latest in a long line of eye-rollers. Even Daniel Bryan—so often the best thing in the WWE—couldn't save this disaster of a storyline, though at least we were given a match between him and Sheamus to look forward to.
Sin Cara scored a bit of an upset over The Miz in an average match. Unfortunately, Sin Cara in singles competition still requires silly lighting, blighting the whole thing. Better, though, was the segment that followed, establishing a Fatal 4-Way match for Miz's Intercontinental title at Night of Champions. That should be one to look forward to.
Following more backstage fun with Daniel Bryan, Kane defeated Kofi Kingston fairly easily, as it should be. Kane then hugged him, albeit after picking him up by the neck. I'm fully sold on this anger management angle and accept it was curmudgeonly of me to dislike it when it started.
Randy Orton joined the fairly exclusive club of wrestlers who've managed to get a reasonable match out of Tensai, even if Albert obviously rolling into place for the DDT took me out of it quite a bit. Considering it can often be tricky to get a good match out of Orton himself, it's made all the more notable.
Tyson Kidd and Brodus Clay gave Antonio Cesaro some bother in a very late attempt to hype the U.S. Title match. The most interesting part is that Clay and Kidd sort of have the same face.
Wade Barrett gave us two sentences. He's open for business, but no one's realised it. Presumably, this is an analogy for being available to challenge, and not just that he has a cake stall in the back that no one's noticed.
Kaitlin went over Beth Phoenix. Is it any wonder the Divas division is a joke? Beth's almost certainly the best woman in the WWE (only Natalya and Tamina come close—; let me know in the comments if you can think of anyone else) and the first time we see her in ages, she's beaten by Kaitlin.
Daniel Bryan lost to Sheamus after a good match. And I realised something during the match: Sheamus matches are only interesting when he's losing. He's so much like the new WWE superman that his looking genuinely vulnerable is so rare that you instantly take notice.
Conclusion
SmackDown was better than last week's at least, but it'll be done a huge favour with the Sheamus and Alberto Del Rio feud finally over after Night of Champions. Unless it won't be, but that doesn't bear thinking about.
Image: impactwrestling.com
Show of the week: WWE Raw
Impact was in top form this week, but it couldn't compete with Raw. Since SummerSlam, Raw's been at its best for a very long time, perhaps even for a year. Impact's consistently good in general, but when Raw's at its best, it's unbeatable.
Match of the week: AJ Styles vs. Kazarian
Despite being a very good week for the two main shows (though SmackDown was mediocre), nothing's really stood out for the wrestling—this only includes TV matches and not the pay-per-view, of course. Sheamus vs. Daniel Bryan was also good, as was Jeff Hardy vs. Bully Ray. Styles vs. Kazarian may be an unusual pick, but here, at the end of the week, it's the one I most remember.
Thank you for reading and all comments are appreciated.