Julio Cesar Chavez Jr.'s Next Move After Defeat to Sergio Martinez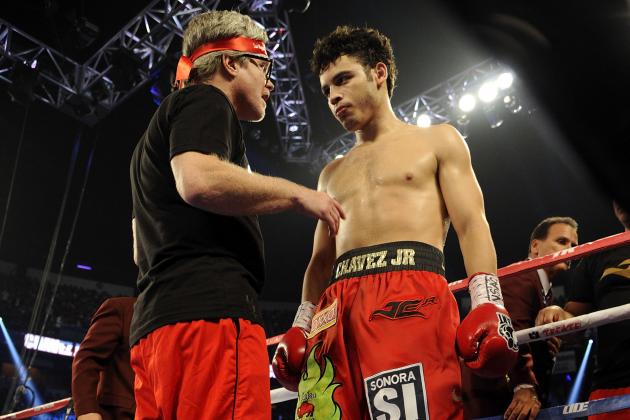 Jeff Bottari/Getty Images

Now that Julio Cesar Chavez Jr. has tasted defeat for the first time at the hands of Sergio Martinez, everyone wants to know what Chavez Jr.'s next move will be. For the purpose of this slideshow, I am assuming that Chavez Jr. will try for what he views as a sure win.
I don't think he will want to risk losing two in a row to Sergio Martinez, and I don't think he will risk moving up to fight Andre Ward, who is quite possibly the most dangerous man in boxing today.
So with no rematch with Sergio Martinez and no bout with Andre Ward, this list examines five possible contenders Julio Cesar Chavez Jr. might face next.
Begin Slideshow

»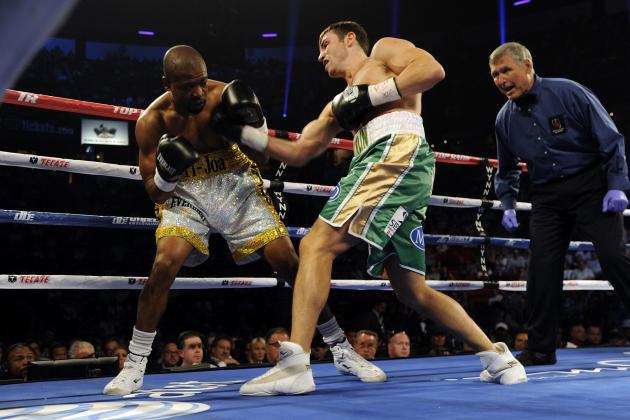 Jeff Bottari/Getty Images

Matthew Macklin would be the perfect opponent to act as a competitive tuneup bout. He fought on the undercard of Chavez Jr.–Martinez, and he destroyed Joachim Alcine inside of one round.
He also lasted until Round 11 against Sergio Martinez. He can absorb punishment and has an exciting style.
He would make a dangerous underdog, but I think that Julio Cesar Chavez Jr. would look very good against Macklin's boxing style.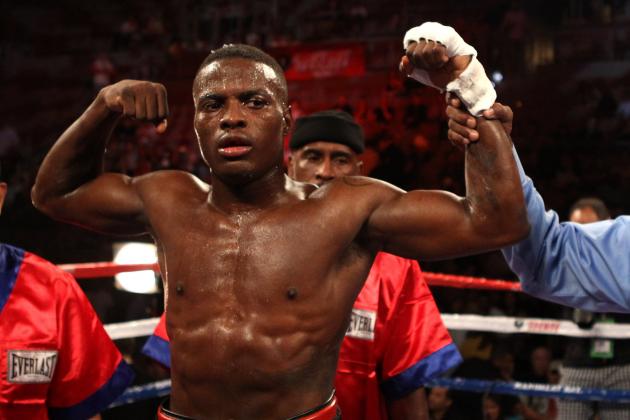 Scott Heavey/Getty Images

I think that Peter Quillin would make for the most intriguing matchup out of all the boxers on this list.
Peter Quillin is a young up-and-comer who is about to get his first shot at a title on October 10 against Hassan N'Dam N'Jikam. If Quillin beats N'Dam, then he will have a WBO title that could entice Chavez Jr. into a fight.
Both fighters are trained by the great Freddie Roach. They know each other and have sparred against each other. It would be interesting to see whom Freddie Roach would choose to train. Chavez Jr. is where the money is at, but Quillin has never stood up Roach for a workout session.
Quillin might be too dangerous for Chavez Jr., but there would be a lot of drama to sell this fight. If you read Quillin's Twitter feed, then you know he is more than willing to fight Chavez Jr. and he isn't afraid of him at all.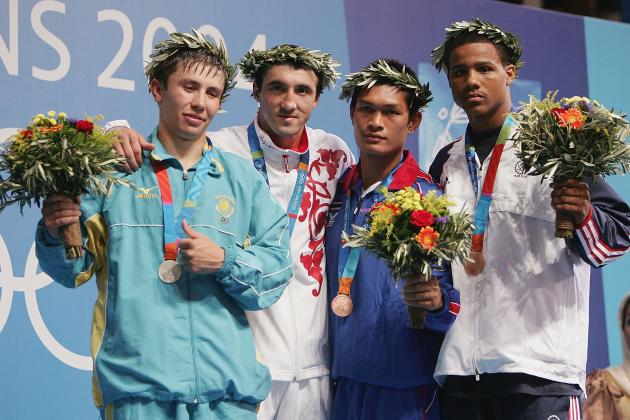 Al Bello/Getty Images
Golovkin on left, won silver medal at 04 Athens Olympics
Gennady Golovkin, who is from Kazakhstan, recently had his first fight in the U.S. and made a big splash by absolutely crushing Grzegorz Proksa in Round 5. He is trying to become a big-name fighter, particularly in the U.S.
Golovkin holds a pair of alphabet titles and would give Chavez Jr. a chance to wear some hardware again.
The problem is that Golovkin in an unknown entity. He looks dangerous with 21 knockouts, but he hasn't really been tested. His fights have been against subpar opponents. Julio Cesar Chavez Jr. would be a big step up in competition for Golovkin.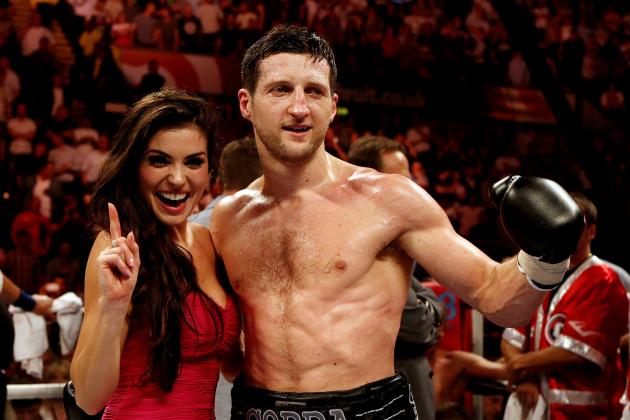 Scott Heavey/Getty Images

If Julio Cesar Chavez Jr. wants to test the waters of the super middleweight division, then Carl Froch is the man to do it against.
Carl Froch is coming off his most impressive win against Lucian Bute. Unfortunately, he is following it up with a safe fight against Yusaf Mack. This fight keeps Froch active, but doesn't help to push his popularity with fans.
Froch needs a big name opponent after Mack, and Julio Cesar Chavez Jr. certainly has a great name. If Chavez Jr. won this fight, then he would be the next big thing in the super middleweight division. If he lost, he could always go back down to middleweight and chalk it up to a failed experiment.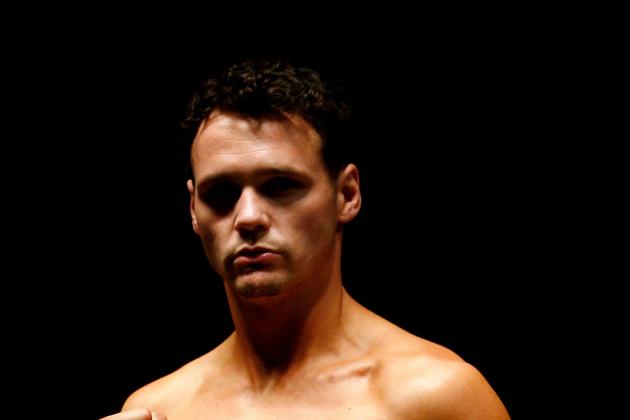 Quinn Rooney/Getty Images

Daniel Geale recently defeated Felix Sturm to win the WBA and IBF Middleweight titles. I think he was lucky to receive the decision against Sturm.
Daniel Geale is an Australian fighter who lacks big-name recognition. I think that Julio Cesar Chavez Jr. could get the perfect deal against Geale. I think he could get the fight in the States and more money than the champion. Geale in return would get an American audience and a chance to beat Chavez Jr.
Geale is dangerous, but vulnerable. He has lost once in the past to Anthony Mundine, but nearly lost to a faded Sturm. Geale's record is more impressive than it looks. He has also been dropped in past bouts.
I think that Julio Cesar Chavez Jr.'s physicality would be too much for Geale to handle. With that said, Geale may dodge an opponent like Chavez Jr., but this would be the safest path to a title for Julio Cesar Chavez Jr.