Alvarez-Lopez Results: 5 Future Implications of Alvarez's TKO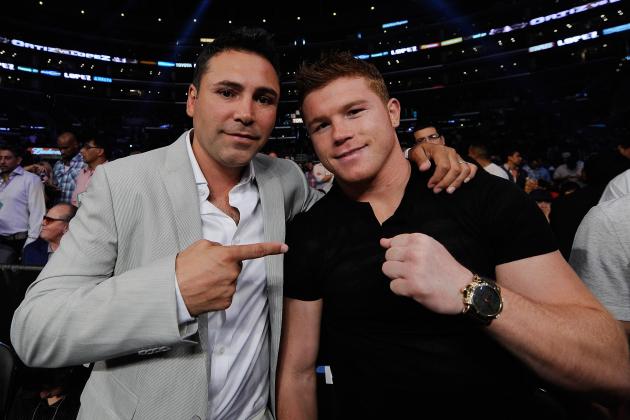 Kevork Djansezian/Getty Images

On Mexican Independence Day weekend, things went about as well as they could have for Saul Alvarez. The rising Mexican superstar stopped Josesito Lopez via fifth-round TKO, running his undefeated record to 41-0-1 with 30 knockouts.
Alvarez demonstrated a ruthlessly aggressive attack against a smaller man, dropping him with crushing body blows in Rounds 3 and 4 and stopping him against the ropes in the corner with a brutal four-punch combination in the fifth.
For his own part, Lopez tried to make a war of it. As Paul Malignaggi declared at one point, "He's fighting the only way he knows how!"
Alvarez showed that he is a dangerous, powerful puncher, an elite offensive fighter who leaves himself open to counters.
That's a recipe for exciting fights and stoppages. And Alvarez made good on that promise Saturday night.
Begin Slideshow

»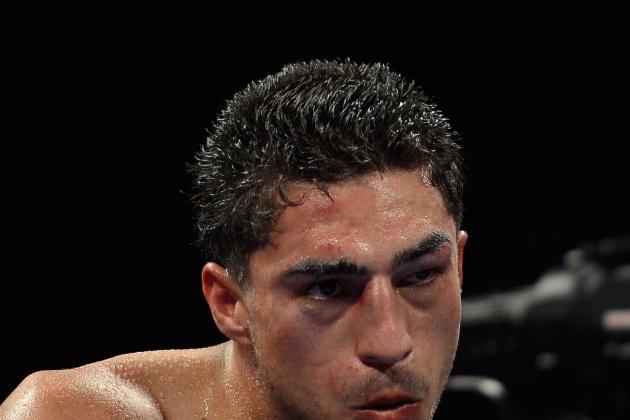 Kevork Djansezian/Getty Images

Josesito Lopez was simply overmatched physically tonight against Saul Alvarez. The legitimate criticism against the performance will be that it came against a guy who was still considered a junior welterweight at the start of 2012.
But if you had told me Alvarez would do something similar to this against Victor Ortiz at the beginning of last June, I would have said it would rank as an impressive performance. And then Lopez dismantled Ortiz.
So destroying Lopez has to count for something.
Meanwhile, Lopez should be on everybody's list for a big fight when he moves back down to 147. Match him up with Maidana. Put him in the ring with tonight's commentator, Paul Malignaggi.
I'd even be glad to see him in a rematch at 147 with Jesse Vargas, who beat him by split decision at 140. Vargas had a pretty good win at the Hard Rock Cafe on Thursday night.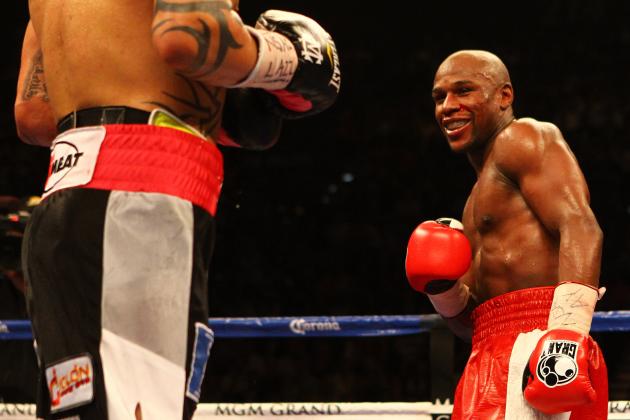 Al Bello/Getty Images

At 22, Saul Alvarez now has over 40 fights. He has been a very active professional fighter since his teen years and has still kept an active schedule as he has stepped into the upper echelons of the rankings.
My guess is that he will fight again before the end of the year, or else sometime in early January.
That means his next fight won't be against Miguel Cotto, who fights Austin Trout on Dec. 1.
Erislandry Lara and Vanes Martirosyan fight in November. The winner of that fight vs. Alvarez would be meaningful, if Alvarez could line up for February or March.
I think he would pick Cornelius Bundrage apart, but K-9 stopped Cory Spinks in seven last June and might line up for an end-of-year fight.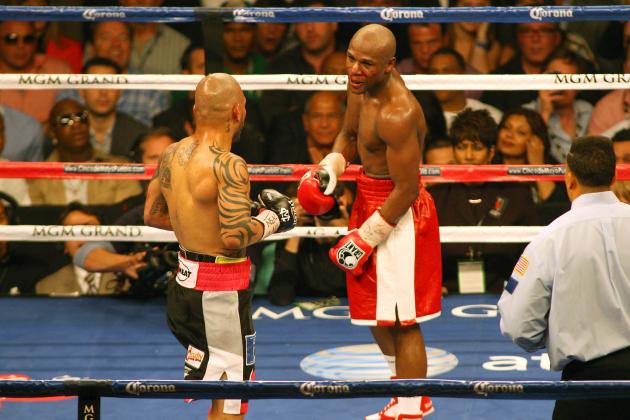 Jake Roth-US PRESSWIRE

Miguel Cotto fights alphabet-soup belt holder Austin Trout in Madison Square Garden on Dec. 1. If everything goes according to plan and he wins, he will be anxious for a pay-per-view worthy opponent for 2013.
Saul Alvarez will be his best bet. They are two of the most popular fighters in the sport and are perfectly matched to put on a very exciting fight.
Alvarez showcased a brutal body attack tonight against Lopez, and Cotto is a famed body puncher. When these two inevitably end up meeting, expect large parts of the fight to take place in the proverbial phone booth.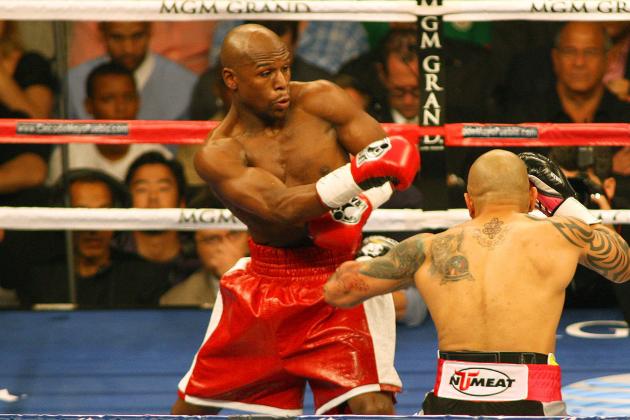 Jake Roth-US PRESSWIRE

I'm not saying I would pick Alvarez against Mayweather. But after Manny Pacquiao and Sergio Martinez, Alvarez might be his best bet.
Tonight, he dismantled a guy who beat up a guy who was already a Mayweather opponent.
I think most people would agree that Saul Alvarez would make a better fight with Mayweather than Victor Ortiz did.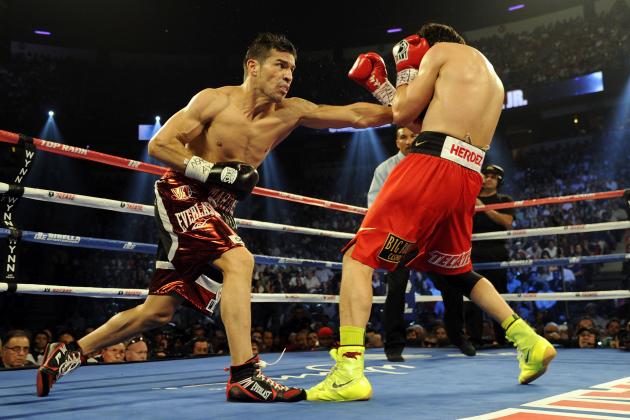 Jeff Bottari/Getty Images

Against Josesito Lopez tonight, Saul Alvarez showcased a powerful offensive attack. He broke down the smaller man's body and punished him with uppercuts and straight power punches to the head.
But even in the final round, Lopez was able to score on Alvarez with flush punches. Alvarez managed to walk through them, but it's hard not to wonder if he would do the same against a true junior middleweight, let alone a full middleweight.
Alvarez is a superstar on the rise. How far he will rise in weight class remains to be seen.