WWE Night of Champions 2012: Which Championships Will Change Hands?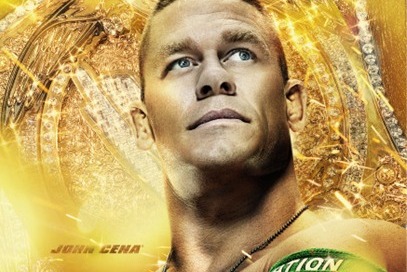 This Sunday is the latest edition of WWE's Night of Champions. Six Championships stand on the chopping block, ready to switch hand at a moment's notice. But which Championship is the most likely to go to a new owner? Which ones will stay safely wrapped around the waist of their current holder?
Obviously, wrestling is frequently full of shocking surprises, but given the way they've been booked, I feel like there's a safe bet on who will walk in and walk out a champion after this Sunday's events.
Thus, I present to you the following listing of the most likely Championships to change hand, ranked least to most from 6 to 1. Or, perhaps, I should say just the ones that make the most sense to change hands, rather than the most likely.
Begin Slideshow

»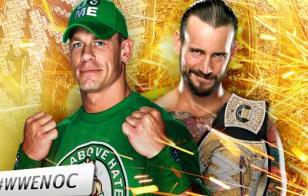 Photo courtesy of WWE.com
Now, I know what you're all thinking. Cena, lose a PPV Title match? Surely you jest! And normally you'd be right, the odds would be fair on Cena retaining, especially when Punk has already held the belt for nearly 300 days. That's a commanding reign, the longest, in fact, since Cena's back in 2006. But is this really the time to switch hands? I'm unconvinced.
Looking at the facts, Punk has a perfect set up to face the Rock at the Royal Rumble - and we know that the Rock is going to step into the ring. It would make perfect sense to have Punk go toe-to-toe with him there, and for the Rock to take the title and run to WrestleMania.
Or, perhaps, for the Rock to lose and get a rematch at WrestleMania - but that seems remarkably less likely. Now, they could have it that Cena wins it here, loses to the Rock at the Rumble, and Punk faces him at the Show of Shows, but having Cena lose twice to the Rock is a bit iffy.
And with that on the table, there's the simple fact that Cena hasn't promised to win the belt. Usually when the face in a feud says he's going to win the title, he will, and when he dances around the issue, he won't. Cena said, point blank, that Punk is looking to win, while Cena is looking to "kick [his] ass." That's really all you need to hear to know how this will turn out.
Somehow, Punk will win via nefarious [and probably Heyman-involved] means, setting up a rematch at Hell in a Cell.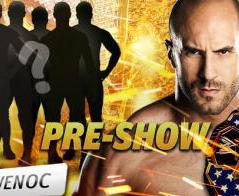 Photo courtesy of WWE.com
Now, I could be wrong about this one. The last time WWE had a Battle Royale decide a Number One contender for the same Pay-Per-View, the challenger walked out victorious. It could happen again. But I don't think it will.
Simply put, there aren't any guys who are begging for the US Championship. I could see Ryder winning, or Brodus, or even Tyson Kidd [even though I won't believe he's getting a push until it actually happens]. That said, this just isn't the time.
Cesaro is new with the Belt, a hot young act, and he needs more time with it to establish himself. Maybe I'm foolishly counting on the WWE to book a heel to actually advance up the card, but I like to think they'll give him a chance, and knocking him down a month after he won the belt seems entirely foolish.
No, far more likely is that Cesaro will win the match through a mixture of post-Battle Royale fatigue and Aksana's womanly wiles. This will set up the challenger, whichever lucky face it is, for a run of attempted title wins, and may actually give us a feud...one that doesn't, ideally, feature a sock puppet in a predominant role.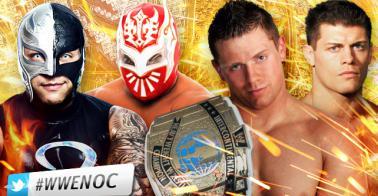 Photo courtesy of WWE.com
Basically, see the previous slide for my reasoning.
In a nutshell, the Miz has only been Champion for two months and he deserves a longer reign than that. That doesn't mean he's going to get one, but that's the truth. The reason this is higher than the US Championship is that at least trading at this point could lead to some storylines, and wouldn't feel entirely like hot-shotting it.
The Arrogant Heels/Luchadors feud is progressing nicely and swapping the belt around might ignite it even more, if it was placed on Rhodes, or Rey, or even [but please no] Sin Cara.
That said, I still think it's too soon. More likely, this is going to be a case for all the men to look good, but the chaos to allow Miz to steal a pin and keep his belt. That will give them plenty of reason to revisit any combination of these men they choose, even turning Cody or Miz if they so decide. But probably not.
Probably, we'll just see Sin Cara as champion. But please no.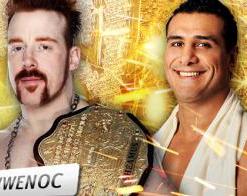 Photo courtesy of WWE.com
I'll stop you right here: Alberto del Rio is not going to win the Championship.
No way. No how. I will set something on fire if it happens.
There is nothing interesting or Championship-worthy about Del Rio at this time. There really wasn't when he won the WWE Championship, twice, but at least he was slightly less stale than he is right now. Now? You could soak him in gravy overnight and he'd still be dry and tasteless.
Meanwhile, Sheamus is the prototypical uber-face who seems primed for a lengthy run. In any other circumstances, I'd write this one off as being even less likely to change than the two midcard titles.
But Dolph Ziggler is still in the picture.
I don't think he's going to cash in. I am not calling it as a certainty. But it could happen. And it wouldn't be a bad idea, really, to do it now. Dolph as Champion would refresh the championship picture and put all kinds of new feuds in motion, including letting Randy Orton step back into the Championship picture without having a dreaded face-vs.-face match.
And having Dolph cash in, then defend against Randy in the same night? Well that would shoot him right to the top, even if he won by less than pure means.
I'd give it, maybe, a 50 percent chance of actually happening. But still. I'll keep my eyes open.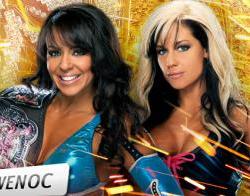 Photo courtesy of WWE.com
I'd like to give a detailed reason on this slide about why I think this, but it really comes down to one point: the WWE doesn't care about their women's division.
This isn't news. Everyone knows it. Layla's return has been a huge bust because they simply put no effort into it, nobody cares about virtually anyone of the Divas, and even Eve's heat has cooled remarkably after being the Hoeski.
I want to care about the Divas. I think that a lot of them deserve so much better than they've gotten.
Layla showed great charisma during her LayCool days and has worked extremely hard to improve as a wrestler, Eve is similarly talented in all directions, the under-use of Beth Phoenix and Natalya are both criminal, and even Kaitlyn is at least a charming person and solid talker who is improving dramatically for someone with as little experience as she has.
But I can't care. Because WWE has given me no reason to. So I have no idea what's going to happen at the Pay Per View. Layla could win just to keep the status quo a-rolling, or Kaitlyn could win just to give a title change to the show if nothing else occurs.
Neither would matter. Neither would be remarkable. So I put this up high because, if nothing else happens, this probably will. It's as simple as that.
Photo courtesy of WWE.com
This simply has to be the most likely, and it's the change I'm the most looking forward to.
Kofi and R-Truth have done just about nothing as Tag Team Champions. If anything, the title is holding them both back and preventing them from being solid upper-mid card babyfaces like they were before. There are no interesting stories in the tag division.
Their characters haven't developed or changed in interesting ways. It just needs to end. They had a long run, but it's time to move on, and has been for a while.
Daniel Bryan and Kane, on the other hand, are a hot new act who are just getting started. Their working as a team brings up endless possibilities. As Champions, they'll work as constantly vulnerable, not because either of them is a bad wrestler but because both of them could combust at any moment. They are endlessly entertaining, so far, and have so much potential to work with.
Pitting them against the loud and obnoxious Prime Time Players can easily draw out their mutual fury, or they could battle with underdog babyfaces like Tyson Kidd and Justin Gabriel to show how ruthless and brutal they are, and help another new act get their wings.
Really, there is no reason this shouldn't happen, and that it shouldn't happen right now. Please, WWE, I implore you. If nothing else happens on Sunday, make it this.