NHL's Best Current Players Who Will Retire Without a Stanley Cup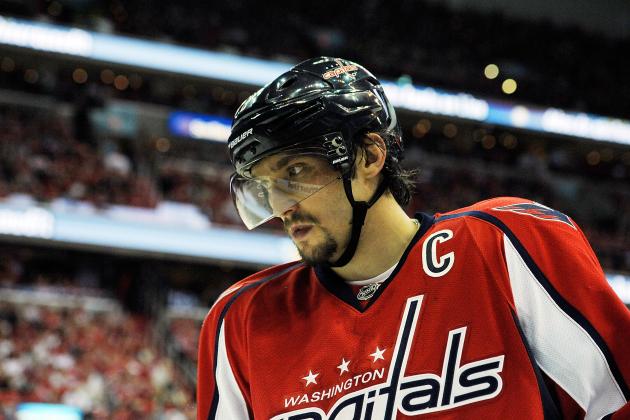 Patrick McDermott/Getty Images

If you ask any NHL player what their ultimate desire is, the answer more often than not will come back as "To win the Stanley Cup." You won't hear many players going on about individual accolades or the pursuit of stacks of cash. Yes, those things are nice, but a career that ends with nothing to show for it, save some individual hardware and a healthy bank account, is a career unfulfilled.
We want our favorite players to win the Cup—we want them to experience the joy of lifting that chalice over their head and cry tears of joy. It's something special to see; if you don't believe it, watch the video of Joe Sakic passing Ray Bourque the 2001 Stanley Cup. That's true emotion. That's a career fulfilled.
Bourque was one of the lucky ones, a superstar that nearly went through his entire career without winning the Cup, but he was able to realize his dream in the final game of his final NHL season. Some very talented players won't be as lucky as Bourque.
Begin Slideshow

»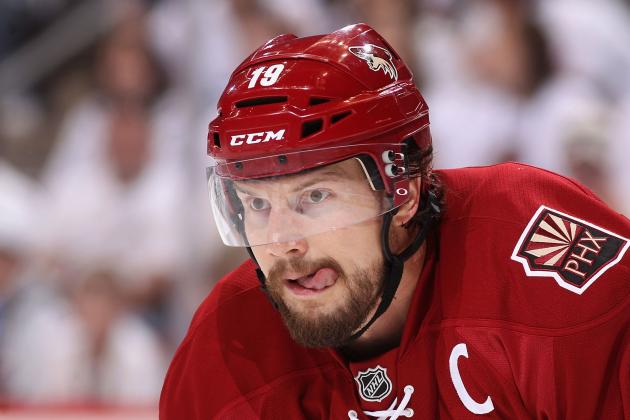 Christian Petersen/Getty Images

Shane Doan has made good on his promise to sign a deal with the Phoenix Coyotes, and with that signing he has essentially given up his chance to get his name etched on the Stanley Cup. Some will call that commendable, some will call it crazy, but only Doan knows if it's the right call for him, his family and his NHL legacy.

In his 17 NHL seasons, he has only played for the Coyotes franchise, and he has only moved beyond the second round in the playoffs on one occasion (last year when the Coyotes fell to the Los Angeles Kings in the Western Conference finals). Other than that deep run, he and the team he represents have been knocked out of the first round in their eight other trips to the playoffs.

All told, Doan has played 1,198 regular-season games and 55 playoff games in the NHL, and when he finally hangs up his skates, we'll remember him as one of the good guys, but we won't remember him as a Stanley Cup champion.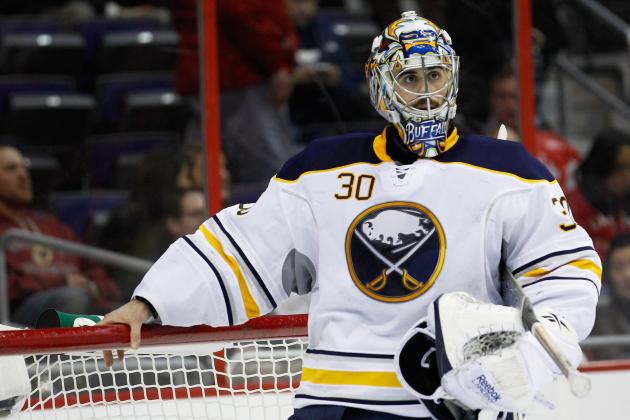 Rob Carr/Getty Images

No one can deny that Ryan Miller has been one of the elite goaltenders in the NHL since grabbing the starting job in net for the Buffalo Sabres during the 2005-06 season. He has won a Vezina Trophy, played on the All-Star team and was named the MVP of the 2010 Olympic hockey tournament, but he has never played in the Stanley Cup Final. Miller and the Sabres have gotten close, making it to the Eastern Conference finals in 2006 and 2007, but they've never gotten any further.

Despite spending an enormous amount of money in 2011-12, the Sabres missed the playoffs, finishing three points out of the running for the eighth and final spot in the Eastern Conference. Most of the changes the team made heading into 2013 have been depth players, so they will look almost the same as they did last season.

Miller has two more years on his contract with the Sabres, becoming a unrestricted free agent at the end of the of the 2014 season, so there's a chance that Miller will get picked up by a team looking to snag an elite goalie for a Cup run.
But after the very shaky start Miller had to begin the 2012 season, one has to wonder how much longer Miller will truly be among the elite of the NHL goaltending class.

At this point, I hate to say it, but I believe Miller's best days and chances at a Cup are in the past.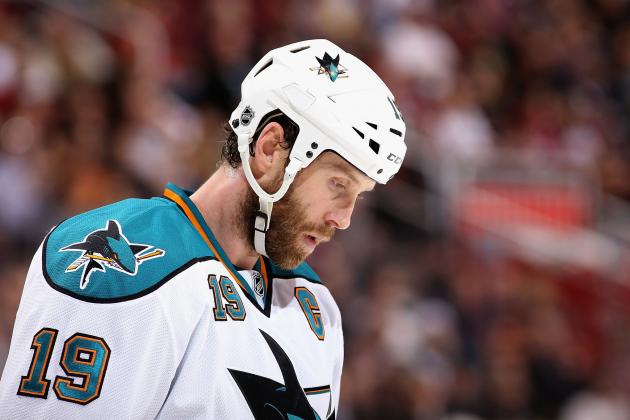 Christian Petersen/Getty Images

Joe Thornton was the Boston Bruins captain and multiple-time scoring leader when he was shipped to the San Jose Sharks for Marco Sturm, Wayne Primeau and Brad Stuart on November 30, 2005.

The trade came as a surprise to most, including Thornton, as "Jumbo Joe" had signed a new deal with the team that very offseason, but the team had lost nine of its last 10 games at the time and someone decided a change was needed.

Since arriving in San Jose, Thornton has done well for himself, hitting 70 points or more in each of his seven seasons in San Jose and making the playoffs in each season. However, Thornton has also established a reputation as a player that can't get it done in the playoffs.
Thornton may have shed that reputation a bit during the 2011 playoffs when he posted 17 points in 18 games, but for some that performance was not enough to remove the tag of playoff choker, perhaps due to the fact that Thornton and the Sharks lost in the Western Conference finals series that year to the Vancouver Canucks in five games.

Thornton is not getting any younger and the Sharks did not make many changes from last season when they were dismissed in the first round of the playoffs by the St. Louis Blues. Thornton has two years left on his contract in San Jose, and I wouldn't expect a Cup to come in either of those seasons. After that, Thornton will become an unrestricted free agent, but his value will be that of veteran leadership, not that of a key player needed to win a Cup.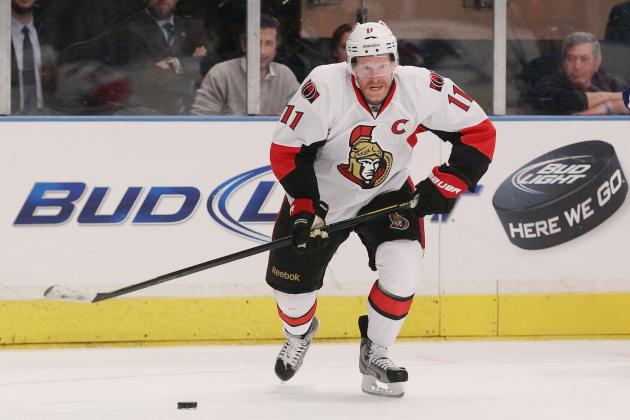 Bruce Bennett/Getty Images

There was some talk that Ottawa Senators captain Daniel Alfredsson would hang up the skates this summer after playing more than 1,100 games in the NHL, all for the Senators. However, the 39-year-old winger decided he would return to play out the final year of his contract.

Last year's Senators team was picked to finish dead last by most fans and pundits at the start of the 2012 season. They didn't. In fact, they weren't even close to the basement, claiming the final playoff spot in the Eastern Conference with 92 points.

The Senators were a great underdog tale, but don't expect them to jump from a first-round playoff loss to a Stanley Cup championship in 2013.

The fact that Afredsson toyed with retirement in the offseason leads me to think he will finish his NHL career where it began, with the Ottawa Senators, and therefore without a Stanley Cup.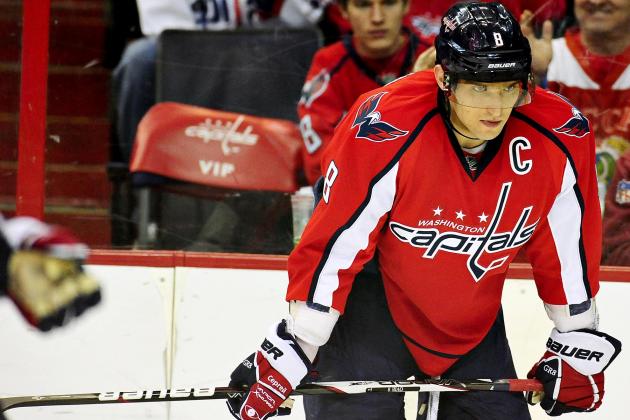 Evan Habeeb-US PRESSWIRE

The comparisons between Alex Ovechkin and Sidney Crosby have all but ceased. The debate over who is the better player is closed and the gold star belongs to the player wearing No. 87. You know, the one with his name carved into the Stanley Cup as captain of the 2009 Pittsburgh Penguins.

Ovechkin is signed with the Washington Capitals through 2021 and with a salary of $9 million or $10 million in each of those years, you can rest assured that he's playing out that contract in Washington. And if things remain the same with the Capitals, he will never win a Stanley Cup.

The Caps seem to be stuck in a just-good-enough rut over the past few years. Just good enough to win what was a weak Southeast Division (it's not any more) and happy just to make the playoffs. Sure, the team has paid lip service to Cup aspirations, but they have done little to make anyone believe that talk is realistic.

Ovechkin's a talented player, but his glory days have seemingly passed. He went from seasons of 110 and 109 points down to seasons of 85 and 65 points in his last four campaigns, not exactly numbers that scream leader of a future Stanley Cup champion.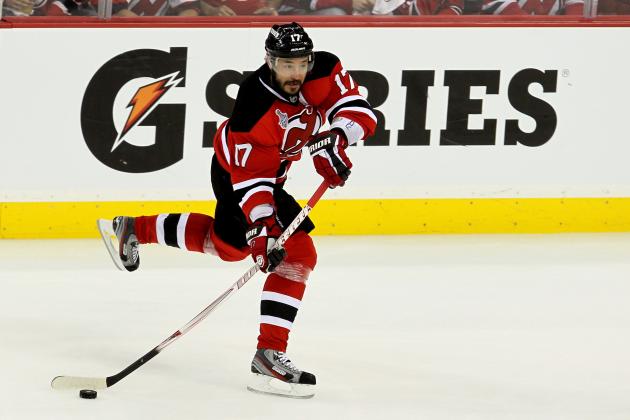 Jim McIsaac/Getty Images

Ilya Kovalchuk went from being the face of a moribund franchise in Atlanta to being the face of everything that was wrong with the current NHL contract system when he signed a 15-year deal with the New Jersey Devils.
There's no denying that Kovalchuk is a supremely talented player—his 785 points in 779 career regular-season games can attest to that—but his last best chance at a Stanley Cup most likely came and went in 2012 when he and the Devils lost to the Los Angeles Kings in six games.
The Devils did not improve over the summer, so don't look for another lengthy playoff run from them in 2013. Add to that fact that the team has still failed to find a successor for their 40-year-old goaltender Martin Brodeur and you have, in Kovalchuk, a player who will have a nice retirement fund when his career ends, but no Cup.