The 10 Most Egotistical Players in NBA History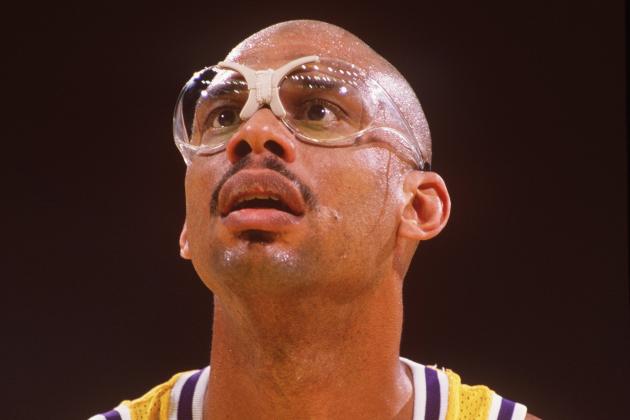 Tim DeFrisco/Getty Images

When we talk about the biggest egos in NBA history, we should begin by stating the obvious: Virtually all NBA players think highly of themselves. It's a necessary ingredient for success in basketball's premier league.
That said, a few figures stand out among the rest. Kareem Abdul-Jabbar, for example, often lobbied publicly for a statue outside of the Staples Center before the Lakers finally granted his wish. It was a much-deserved accolade for the game's all-time leading scorer, but it's also one that will be marred by the lengths Kareem went to get it.
And that's the common thread among the athletes on this list: Their legacies as players have been complicated, and sometimes diminished, by their arrogance.
Here are 10 ballers who think so highly of themselves that their egos will be forever ingrained in our memories.
Begin Slideshow

»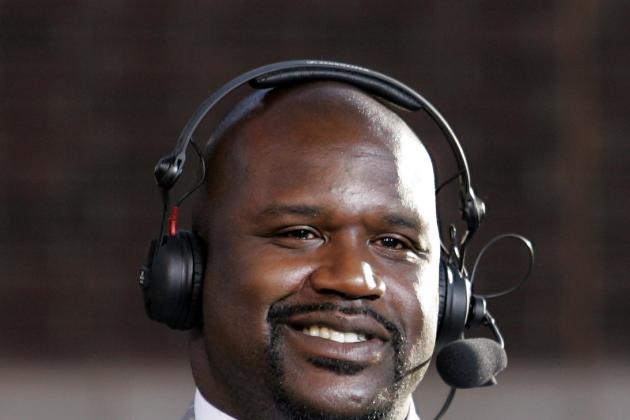 Brett Deering/Getty Images

It's a shame. Shaq was such a likable guy until he became obsessed with being likable.
But in his post-playing career as a basketball analyst, his need to be the center of attention has pushed him to air petty feuds with current and former players and to hijack the best NBA studio show with his forced, and too often corny, sense of humor.
As much as anyone on this list, Shaq seems like a genuinely nice guy. Let's just hope he learns to keep his agendas out of the public sphere so we can once again enjoy his natural charm.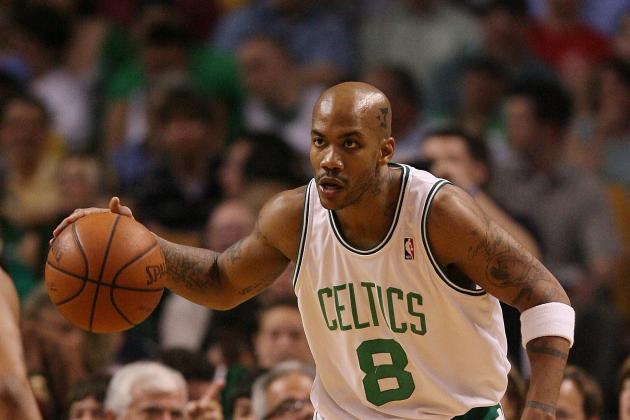 Elsa/Getty Images

Stephon Marbury and Kevin Garnett had a good thing in Minnesota. They were ideal running mates; the kind of duo that could have set up the Timberwolves for 10-plus years of playoff runs.
However, when Garnett received a $126 million contract extension in 1998, it was more than the mercurial Marbury could handle, according to Kevin McHale (via the New York Times):
"He said the kind of money that KG makes is really bothersome for him and that the town was not big enough for both of them," Kevin McHale, the Timberwolves' vice president for basketball operations, said of Marbury at the time. "He unequivocally said he would not come back."
After that, Marbury demonstrated to each team that retained his services that the nickname "Starbury" was incredibly apt.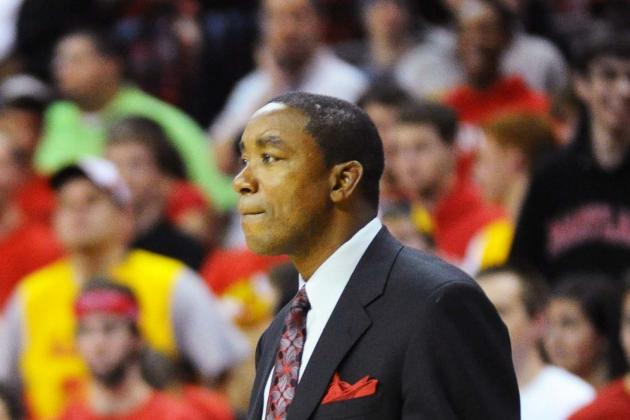 James Lang-US PRESSWIRE

Isiah Thomas has been a walking wounded ego for the better part of 25 years, particularly whenever the subject of MJ comes up.
He allegedly organized a freeze-out of Michael Jordan in the 1985 All-Star game.
In 1990, after his Pistons were swept by the Chicago Bulls in the Eastern Conference Finals, Thomas led his team off the court without shaking hands.
In 2011, he ridiculously opined that he would beat Magic Johnson, Larry Bird and Jordan "if they were all 6'1"."
It doesn't feel good to pile on "Zeke" when recent history has already tarnished his legacy, but there's no denying that his arrogance has made him persona non grata in many an NBA circle.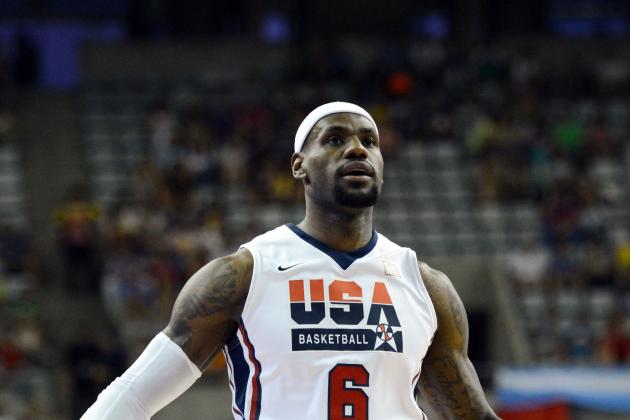 Jerry Lai-US PRESSWIRE

In 2012, you and I and the rest of the world are tired of talking about The Decision.
But while it's no longer fashionable to hold LeBron's feet to the fire, the largest public demonstration of ego in NBA history deserves a mention here—as do LeBron's pregame mime routines from his Cleveland days.
And his "Chosen One" tattoo.
And his nickname, "King James," which he's embraced since his prep days.
Given his talent, it'd be a feat if LeBron didn't have one of the biggest egos in history. But, if we're being honest, his sky-high confidence has caused him to hit more than a couple bad notes over his highly decorated career.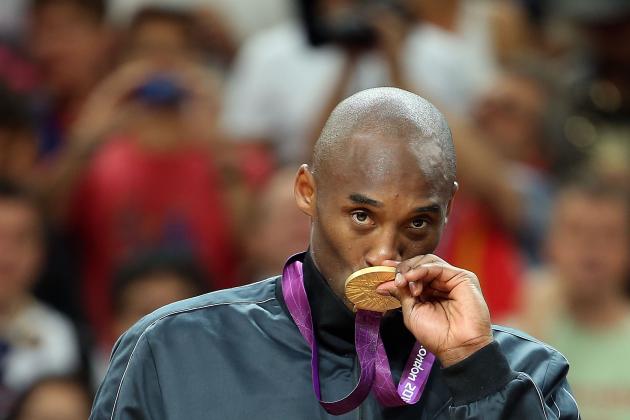 Christian Petersen/Getty Images

You know, aside from his highly documented falling-out with Shaquille O'Neal and the occasional ill-advised sound byte about his teammates, Kobe Bryant hasn't actually said a heck of a lot to earn a spot on this list.
However, the way he carries himself, both on and off the court, is what puts him in the top 10. This is especially true earlier in his career, when his swag seemed so manufactured and so forced that it was hard not to hold it against him.
Now that he's become somewhat of an elder statesman, his style of play still suggests that he's not short on ego. Kobe eats first, after all, and you can't have a poor impression of yourself if you're going to be the first man at the trough.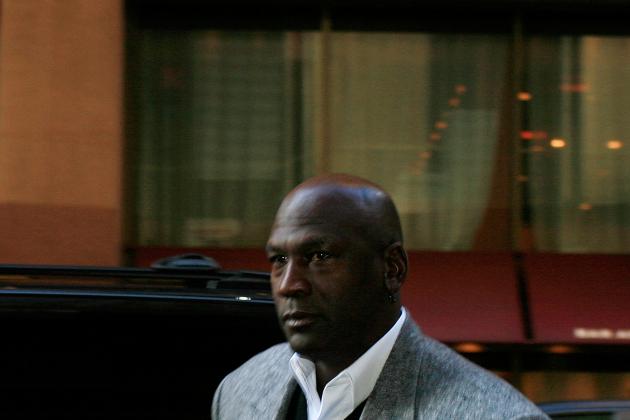 Patrick McDermott/Getty Images

We forgive most superstars for their egos because of their talent. In Michael Jordan's case, we understand that his ego is his talent.
Jordan's relentless drive to be the best was the lens through which he saw the world. Opponents were to be dominated, and teammates were to be, well, dominated (and sometimes in humiliating fashion).
It's never been a secret that his competitive streak bordered on sociopathic, and his fans would have it no other way.
His Hall of Fame induction speech was perhaps the best and most disturbing insight into how much competition fueled his personality.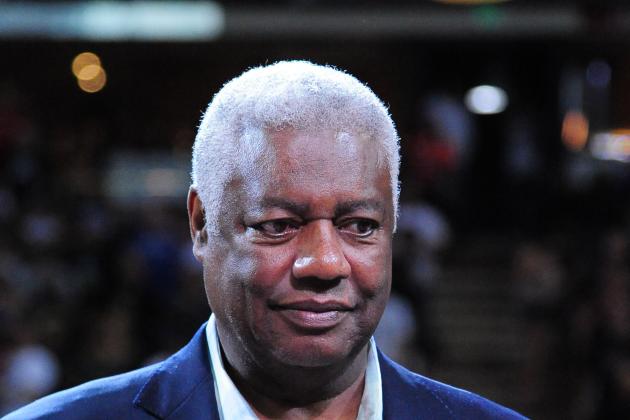 Kyle Terada-US PRESSWIRE

Here's another guy who wouldn't mind seeing MJ knocked down a peg. In fact, Oscar Robertson tried to do just that in an ESPN interview when he claimed that LeBron James was the superior talent.
It's not hard to see what was at play here. In 2011, the time of the interview, Robertson probably saw a lot of himself in LeBron. Robertson had been a great all-around player whom many doubted had the stuff to win a championship. He also came to have a tumultuous relationship with the fans of his Ohio team (the Cincinnati Royals).
But unlike LeBron, the "Big O" developed a reputation as a miserable person to be around, alienating teammates, coaches and referees with his toxic attitude.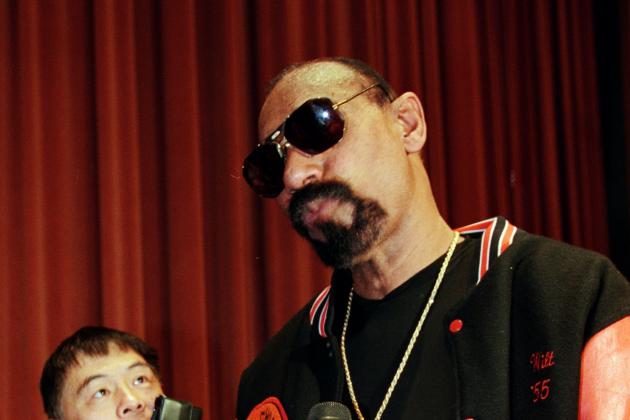 Brian Bahr/Getty Images

The late, great Wilt Chamberlain was big on individual accomplishment.
He once tried to play an entire game without taking a shot, just to boost his assist totals.
He famously bragged that he'd slept with over 20,000 women (though some have cast doubt on that claim).
He had also thought so much of his physical prowess that he nearly boxed Muhammad Ali.
Still, most of Chamberlain's egotism was good-natured. He was, by all accounts, a funny and likable guy who understandably allowed his considerable talents to go to his head.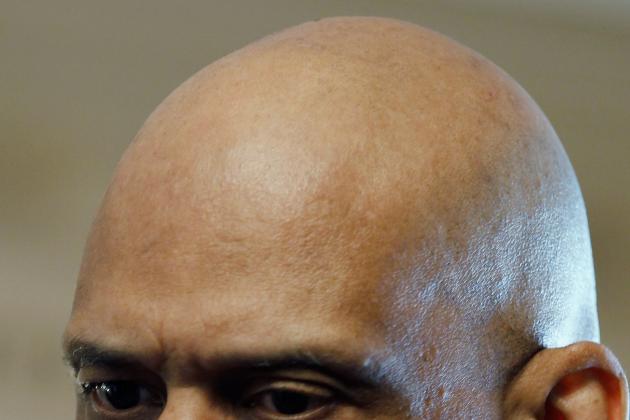 Chip Somodevilla/Getty Images

Mr. Jabbar finally has his statue.
That's one grievance he can scratch off a list that includes a public kerfuffle with former Laker Andrew Bynum; long-standing hard feelings for former Clipper Michael Olowokandi; and his frustration with the world, and more specifically Lakers management, for not giving him a shot at a head-coaching position.
Kareem isn't alone in wanting better for himself, as the fans would have much rather seen this intellectual and deeply talented man enjoy a career more befitting of his accomplishments as a player (all-time leading scorer, six NBA titles, six-time NBA MVP, two-time NBA Finals MVP; the list goes on and on).
Alas, Jabbar is disagreeable and self-centered to the bone; traits that have caused more grief to himself than anyone else.
Kelley L Cox-US PRESSWIRE

And then there's Rick Barry.
As a player, he was despised by his contemporaries for his arrogant demeanor. In the 1974-75 season, Barry averaged 30.6 points per game and led the Golden State Warriors to a championship, finishing just fourth in the MVP race (it was a player vote at the time [via Sports Illustrated]).
As an analyst, he was overly critical and, in some instances, boorish. Once, while working a telecast during the 1980-81 season, he described Bill Russell, who was seated beside him, as having a "watermelon grin."
And then there was the way he scolded Warriors fans at Chris Mullin's jersey retirement ceremony this spring. Whether or not you agree that the fans had picked an appropriate time to protest owner Joe Lacob's management of the team, Barry's condescension was a page out of the book that his ego had spent nearly seven decades writing.