Philadelphia Eagles: The Numbers Story of Michael Vick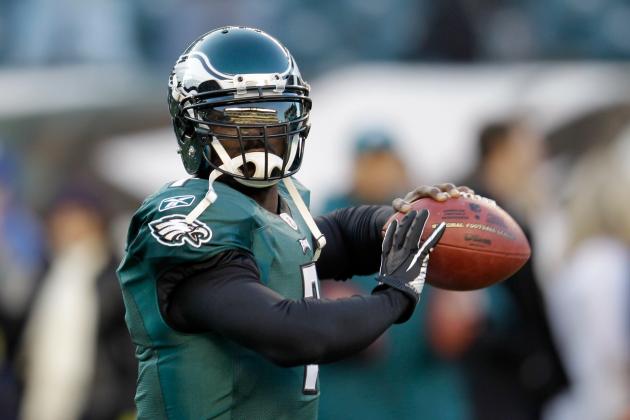 Rob Carr/Getty Images

Twelve days before the Eagles' first home game of the 2012 regular season and three years after his return to the NFL, Michael Vick released his autobiography, Finally Free. The story traces the renowned quarterback's life from his poverty-stricken roots in Virginia to his re-emergence as one the top quarterbacks in the league after nearly two years in prison for a dog-fighting conviction.
To fans, the No. 7 belongs to Vick. But, according to his book, the leader of the Eagles offense carries another number "forever embedded" in his mind, his inmate number from his 21-month prison sentence. This season, Vick hopes to put up game numbers that cause that second figure to recede a little further into history.
Here are a few select numbers that may foretell the likelihood of a fairytale ending to the Philadelphia chapter of his story.
Begin Slideshow

»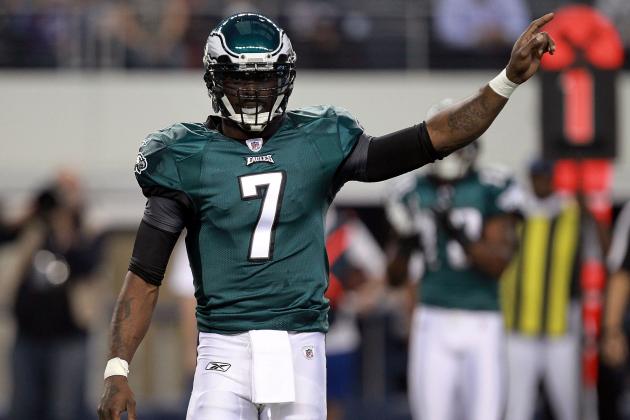 Ronald Martinez/Getty Images

11. As in this is Vick's 11th season in the NFL. Why does this number matter? Vick is 32, and given the offensive and defensive arsenal at his disposal, fans are pushing hard this year for a Super Bowl or banishment.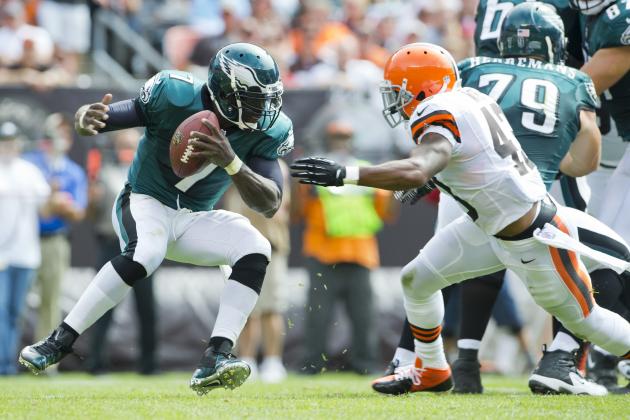 Jason Miller/Getty Images

10. In his 10 previous seasons in the NFL (really nine actually played), Vick has put up numbers that remind Eagles followers of unhappy endings. During his NFL career, he has had a total of 78 fumbles and 76 interceptions. Observers have waited for the disparity between those figures and Vick's scoring numbers to come into balance. The mistakes Vick makes have to be minimized so the points on the board can grow and grow and grow.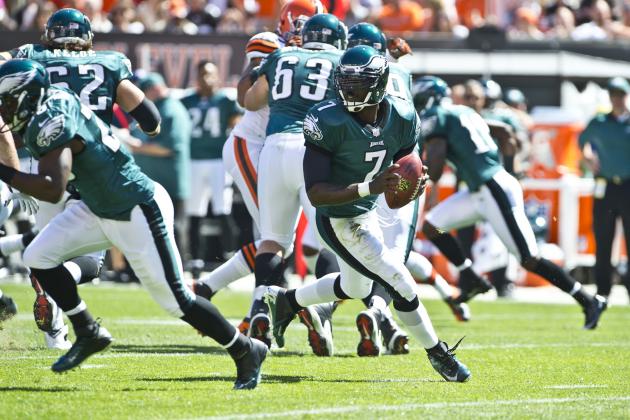 Jason Miller/Getty Images

51. His quarterback rating as of right now. Compare that to his highest QB rating of his career in the 2010 season of 100.2. This is another number that has to rise like "four and 20 blackbirds baked into a pie" if Vick intends to produce a championship.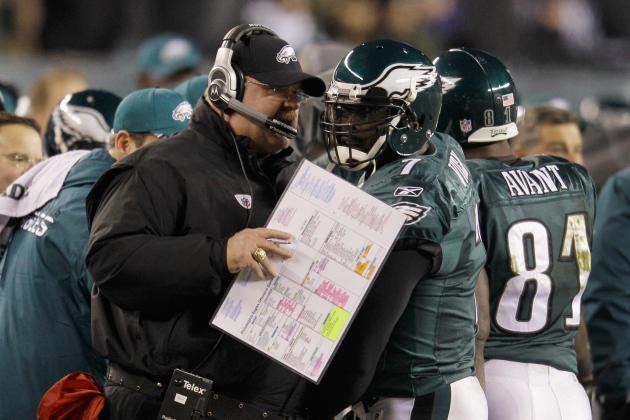 Rob Carr/Getty Images

1. As in, just win the next one. This may be the number that matters most for Vick. Championships are won game by game. If he intends to keep his team in contention until the end, Vick needs to prepare weekly by studying his opponents' play, taking the field with a clear plan and adapting quickly to the game at hand.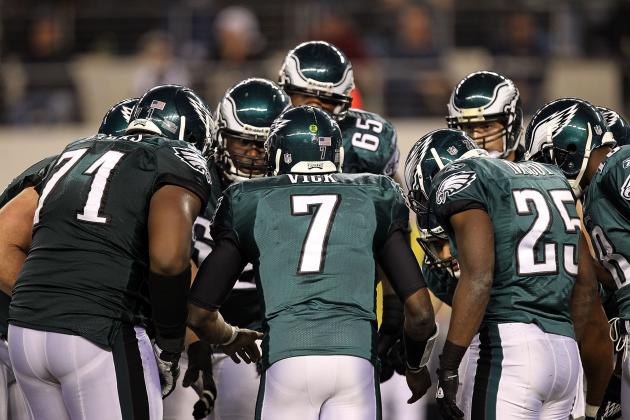 Ronald Martinez/Getty Images

6. Yes, Vick stands at 6'. Critics of Vick (and some fans of backup Nick Foles) complain that Vick can't see his receivers over the taller offensive line and opposing pass-rushers, resulting in his scrambling plays and poor execution. For his part, Vick does not complain about a lack of visibility and has even been praised for his outstanding field vision. It's up to Vick to prove the naysayers wrong by hitting his targets straight and true.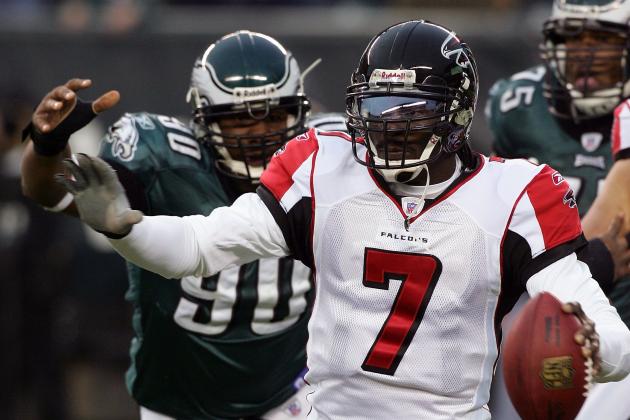 Jim McIsaac/Getty Images

2006. The only year in Vick's career that he played all 16 regular-season games. So, in Philadelphia, all the team forces and all the team men are working to keep Vick from injury again. In addition to a roughly 1,500-pound offensive line around him, Vick will be wearing a reinforced, custom-made Kevlar shirt to help protect his majestic core.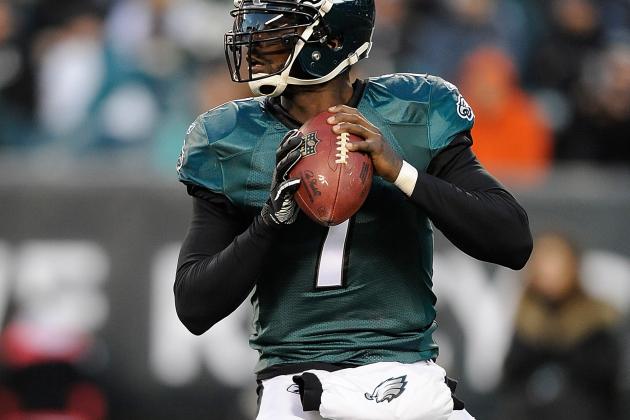 Patrick McDermott/Getty Images

67,594. The seating capacity at Lincoln Financial Field. If Vick manages to put up the numbers that he, Eagles and fans are hoping for this season, expect every seat to be filled right up to some enchanted championship evening.