2009 New England Patriots Mock Draft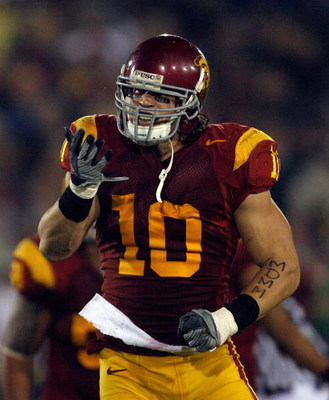 With the 2009 NFL Draft approaching I decided to do a 2009 Mock Draft for the New England Patriots. This is every pick for the Patriots including the early second rounder they received in the Cassel deal and all compensatory picks.
I am positive you will be surprised by several of the picks and feel free to agree or disagree.
Round One Pick No. 23--James Laurinaitis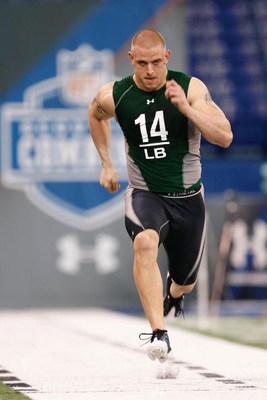 EDITED - This choice was edited after deliberation.
James Laurinaitis would be a perfect complement to Mayo.
Round Two Pick No. 2—Alphonso Smith, CB, Wake Forest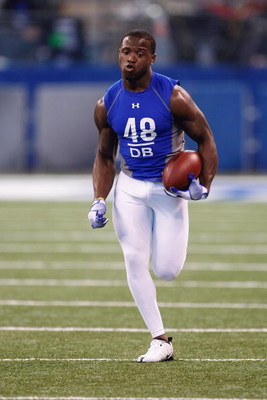 If he is on the board at this time, then the Pats draft him. Smith would provide immediate help to a failing secondary.
Round Two Pick No.15—Brian Robiskie, WR, Ohio State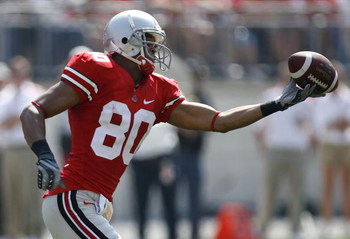 Since Gaffney decided to go to Denver the Patriots need a reliable third option at receiver.
Round Two Pick No. 26—Chase Coffman, TE, Missouri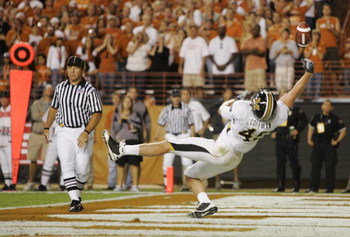 Watson has been injured and was not a factor on the field last season, neither was David Thomas. The Pats elect to get a new tight end here.
Round 3 Pick No. 25—Chip Vaughn, SS, Wake Forest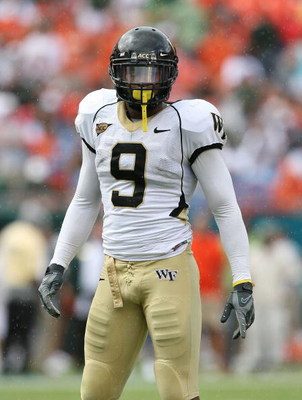 Rodney Harrison is most likely not coming back next season.
The Patriots need all the help they can get in the secondary.
Round Three (Compensatory) - New England Patriots - Jason Phillips, ILB, TCU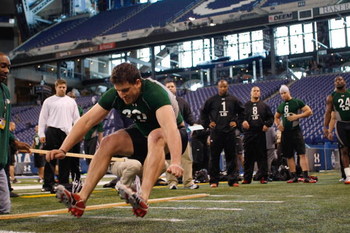 He will help complement Jerod Mayo and will bring even more youth to the Patriots' aging defense.
Round Four Pick No. 24—Gerald Cadogan, OT, Penn St.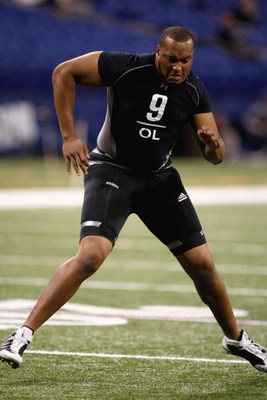 Pats need help on the O-line in case a starter gets injured. Cadogan is an excellent pick-up.
Round 4 (Compensatory)—Terrance Taylor, NT, Michigan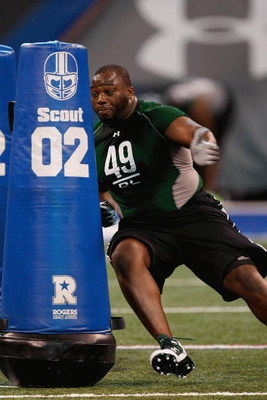 Backup for Vince Wilfork, and if Wilfork is not re-signed, then the future replacement.
Round Five Pick No. 23—Arian Foster, RB, Tennessee
Maroney is constantly injured and has not lived up to expectations. Foster is a nice pick-up.
Round Five (Compensatory)—Bruce Johnson, CB, Miami
Quick. He is fast and will also help with the Pats' secondary and possibly thrive on special teams.
Round Six Pick No. 26— Khalif Mitchell, DE, East Carolina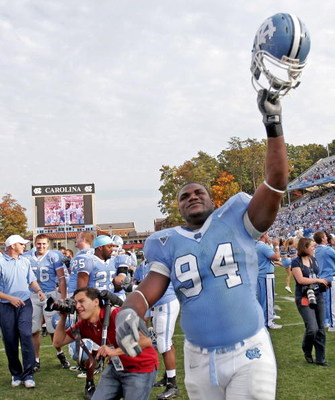 My sleeper pick in this draft. He is fast, athletic, and could back up Seymour.
Round Seven Pick No.25 - Kevin Huber, P, Cincinnati
In my article about Patriot's needs I mentioned they needed a punter.
http://bleacherreport.com/articles/131335-new-england-patriots-draft-needs
Kevin Huber should be drafted here.
There you have it
Feel free to disagree with this article if you want to.
If you disagree with any mention below and let me know who you think should be drafted.
Keep Reading

New England Patriots: Like this team?