The 5 Most Underused Wrestlers in WWE: What Are They Thinking?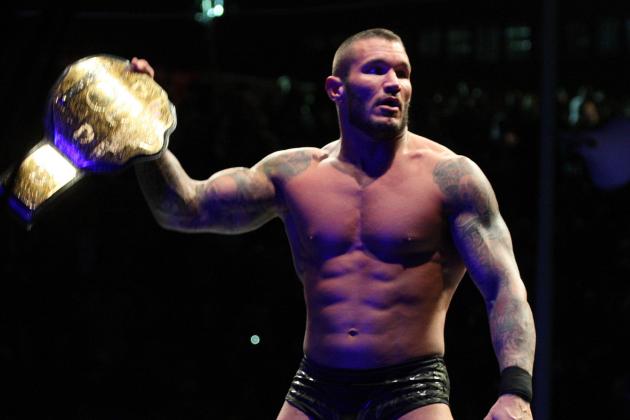 Gallo Images/Getty Images

The WWE has long had a history of creating superstars; men who transcend the normal wrestler to become household names. However, they also have a history of mishandling wrestlers who could become household names.
Brilliant superstars-in-waiting have been saddled with ridiculous gimmicks like roosters, tugboats and mythological beasts, or have been paired with props like a mop.
In other cases, they have simply been forgotten and left to float by every week.
At times, it seems like the creative heads over at WWE turn off the volume to their TVs when Raw and SmackDown are on and laugh at their own brilliance.
What follows is a list of five current WWE wrestlers who are underused and deserve a bigger push.
Begin Slideshow

»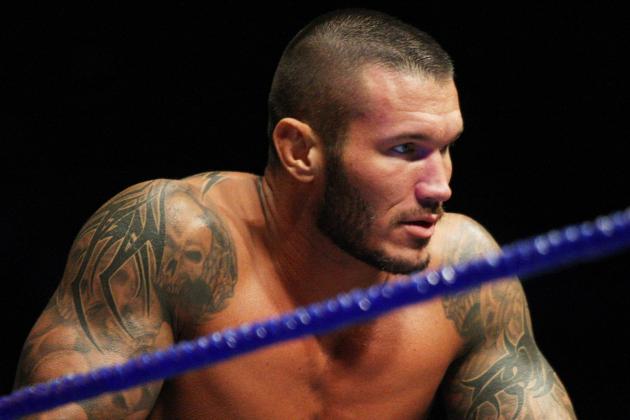 Gallo Images/Getty Images

Despite his recent 60-day suspension for a wellness violation, The Apex Predator should be sitting atop the WWE right now.
Instead, he's about to be off TV again to shoot a movie.
Since debuting in the WWE in 2002, Orton has collected an impressive 11 championships, including three world titles and six WWE titles.
He's feuded with and beaten the best of the best.
Returning from his suspension, he faced off against Heath Slater, a wrestler nowhere near his league. On SmackDown, he faced Alberto Del Rio for the No. 1 contender's spot and was forced to tap out.
The WWE may be punishing Orton for his recent behavior, but by not pushing Orton as the main eventer that he is, they are punishing the WWE fans, too.
Just look at Brodus Clay. The man should be a monster.
Standing 6' 7" and weighing roughly 375 pounds, Clay is being lost in the ridiculous gimmick that is The Funkasaurus.
Clay easily towers over the majority of the current WWE roster. He is also one of the few wrestlers who can stand next to The Big Show and actually look like he could be a threat.
The WWE is on the verge of having a shortage of serious big men. The Big Show, Kane, The Undertaker and Mark Henry are all nearing the end of their careers. The Great Khali is merely a sideshow that gets trotted out now and again. Clay would fill the big-man position perfectly, and maybe even rack up a few world titles in the process.
Instead of crushing opponents, racking up championships and dominating the singles scene, he's dancing in the ring and losing to Damien Sandow…by pinfall.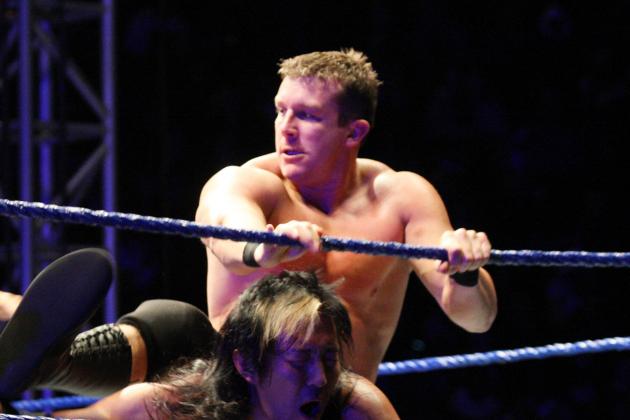 Gallo Images/Getty Images

Third-generation superstar. Check.
Son of a WWE Hall of Famer. Check.
Trained by wrestling legend Harley Race. Check.
Million Dollar Champion? Um…check.
The WWE clearly has interest in DiBiase, as he was the star of WWE Studios film The Marine 2. He also has the looks and charisma that the WWE loves.
Given his background and training, this man should be tearing it up in the ring, putting on wrestling clinics with Daniel Bryan and becoming a mainstream face for the industry.
There have been moments, hopeful moments, when the WWE let DiBiase shine. His match against Cody Rhodes for the Intercontinental title was a classic and showed what a singles championship run could be like with DiBiase.
Instead, the man who was once part of Legacy with Cody Rhodes and Randy Orton has now been relegated to throwing DiBiase Posse Parties.
It has been quite some time since the potential of a WWE superstar has been quite so obvious.
Since his early days as part of the Spirit Squad, Ziggler has always been the guy who was simply fluid and graceful in the ring.
Despite being a heel and being saddled with Vicki Guerrero, the man enters the arena to some of the loudest pops of the night. He's been compared to both a young Shawn Michaels and a young Ric Flair, he's the current Money in the Bank holder and he can sell any move.
So why is the WWE seemingly trying to bury this guy?
Meaningless feuds, losing match after match and hesitation in cashing in his Money in the Bank contract.
If the WWE isn't careful, the aura of Dolph Ziggler may blow up in their face.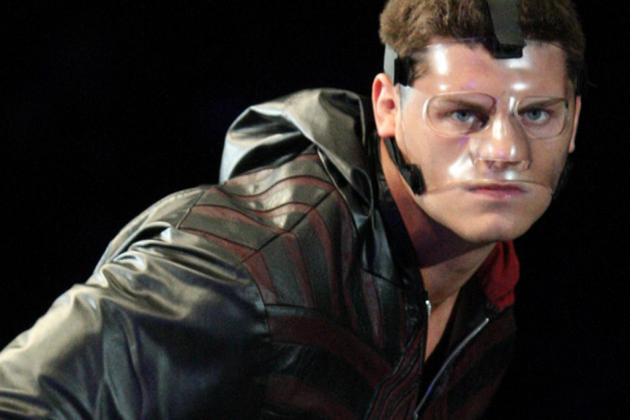 Gallo Images/Getty Images

Cody Rhodes should be a godsend for the WWE.
A second-generation wrestler; the son of legend Dusty Rhodes, he has genuine wrestling ability, is a former Georgia state champion in high school, has good looks and charisma.
Plus, he's already a former heavyweight champ, having won Ohio Valley Wrestling's top prize in 2007.
He started off strong, winning three tag championships and holding the Intercontinental title twice—the first time for over seven months.
Yet now, the WWE seems content on putting him in a meaningless angle trying to unmask Sin Cara.
Rhodes is as good a talker as John Cena or CM Punk, and just as good in the ring. He's got the fans in the palm of his hand the moment he walks out of the curtain.
He should be wrestling Sheamus and not masked wrestlers half his size.