NFL Picks Week 2: Underdogs Who Will Pull Upsets This Week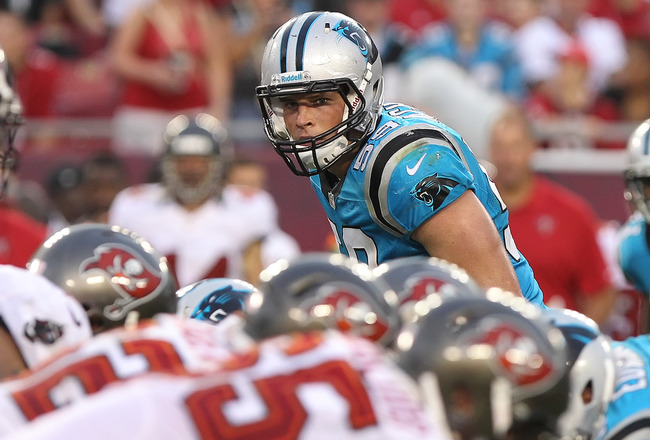 Kim Klement-US PRESSWIRE
Upsets are all part of the fun of Week 1 of the NFL.
This week, though, we have some context.
We can borrow something from last week, marry it with the 2011 season, and throw in a dash of expectation for good measure and come up with some compelling arguments for who the big underdog upsets of Week 2 will be.
Both New York teams are the talk of upsets this week. I'm not sold on either of them.
But there is a decidedly Southern bent to my upset specials this week, if not by design just by opportunity.
So, take a look, swish it around a bit like a good Pinot Noir, digest it and give me your two cents.
As if I had to ask.
Panthers Pounce on the Saints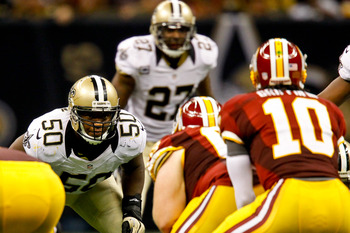 Derick E. Hingle-US PRESSWIRE
Until the Saints' Super Bowl year the Panthers had their number for a long time, winning seven straight. But since the 2009 campaign, the Saints have won five of six.
But New Orleans post-Bountygate is a whole new world for the black and gold.
And, while it's common for experts to pick a top-tier team to bounce back from a Week 1 loss with a win, it's almost as common for that team to not win.
Here's my take:
The Saints are simply not that good this year and the Panthers are not as bad as they looked against the Buccaneers in Tampa.
The Saints gave up 40 points and 464 yards, the worst in the league, against a rookie quarterback last week (OK, not just a rookie quarterback in RGIII, but maybe the rookie quarterback.)
The Panthers, though, ran into a buzzsaw in the rejuvenated Bucs led by new head coach Greg Schiano and a defense that wanted to quickly separate itself from the 2011 version.
This one will come down to the running game, which failed both teams last week. That's pretty much SOP for the Saints, but Carolina was third in the league last year, averaging 150 yards a game.
Lou's Line: Panthers 32, Saints 30
Ravens Soar over the Eagles
Jason Miller/Getty Images
As one who tries not to give too much credence to Week 1 results, it is hard to ignore how bad Michael Vick looked against the Browns and how good Joe Flacco looked against the Bengals last week.
Vick looked rusty last Sunday with a career-high four interceptions, but that's not so surprising given he took just a dozen snaps in the preseason.
Flacco, meanwhile, was named AFC offensive player of the week after routing the Bengals 44-13 while going 21-of-29 for 299 yards with two TDs.
But when we talk about Philly and Baltimore it comes down to defense.
The Ravens rushing defense struggled Sunday, but their pass protection was solid forcing one fumble and a pick-six by Ed Reed.
The Eagles either benefited from the worst opening-day performance by a rookie quarterback in Brandon Weeden or they were the reason behind it (I'm leaning toward the first one).
Lou's Line: Ravens 34, Eagles, 17
Seahawks Rein in Romo and the Cowboys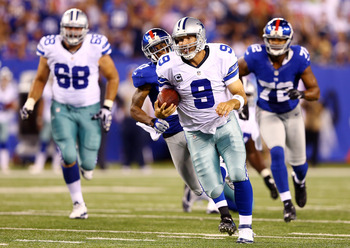 Al Bello/Getty Images
The Dallas Cowboys looked impressive against the Jekyll and Hyde New York Giants last week, and they should handle the Seattle Seahawks this week with ease.
But something tells me the Cowboys, who are giving three points on the road, may fall flat after a huge emotional win and a 10-day layoff.
To start the season 2-0, the Cowboys will have to beat Seattle for the fourth straight time.
Quarterback Tony Romo outshined Super Bowl MVP Eli Manning in the NFL opener.
But on Sunday Romo returns to the scene of his most infamous crime—where, in 2007, he dropped the snap on a potential game-winning field goal in what turned into a heartbreaking 21-20 NFC Wild-Card playoff defeat.
Dallas lost the last time they played in Seattle, too, a 43-39 defeat in 2004.
Look for Pete Carroll and company to put a hurt on Big D and sneak away with a win.
Lou's Line: Seattle 23, Dallas 21
Broncos Rope the Falcons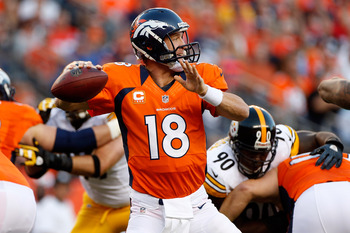 Doug Pensinger/Getty Images
The Falcons and Matt Ryan are coming off a big high, exceeding expectations last week in a dominating win over Kansas City and helping put last year's playoff debacle behind them.
So, too, is Peyton Manning, whose first start for the Denver Broncos was even better than the most optimistic fan could have expected.
Manning returned from a 20-month respite looking refreshed and invigorated, leading the Broncos past the Pittsburgh Steelers 31-19 and securing his 400th win.
Ryan went 23-of-31 passes for 299 yards, tossing three touchdowns and adding one on the ground for good measure.
The Falcons offense may well be better than Denver this season, and Ryan has only lost four starts at home in his career.
But Peyton Manning is back on turf, under a roof, in first place, and, well, let's just say that's not good news for the Falcons.
Lou's Line: Broncos 27, Falcons 17
Jaguars Jump the Texans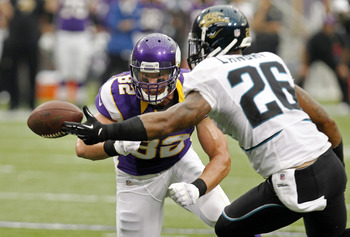 Bruce Kluckhohn-US PRESSWIRE
The Houston Texans gave a big Texas boot to the Miami Dolphins last week, and there's no logical reason to think that Miami North should do any better against one of the top defensive units in the league.
But, this is not a science, and sometimes you have to go all Jack Nicholson on a team—and think like a man and take away reason and accountability. Or, to simplify, sometimes a guess is as good as it gets.
My gut tells me Jacksonville.
Jacksonville quarterback Blaine Gabbert looked improved over last year, their defense was respectable until that late drive and but for a seven-minute stretch last week Houston's offense was anemic.
Jacksonville failed to land the knockout blow to the Minnesota Vikings last week. This week the Jaguars will win by a decision.
I could offer mounds of stats to make my case, but it would not matter. This is a gut call.
Lou's Line: Jaguars 16, Texans 13
Wait a New York Minute: Two Upsets That Will Not Happen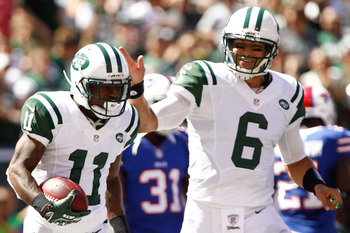 Debby Wong-US PRESSWIRE
What a difference a week makes.
Ten days ago the New York Giants were world beaters and their crosstown rival Jets might not win a game all year.
Now, after the Jets offense suddenly rose from the dead against the Buffalo Bills and the Giants laid an egg against the Cowboys, the band-wagoners are jumping ship, both starboard and port side.
The Buccaneers, ye of the 10-game losing streak to end the 2011 season, are the chic upset pick of the week.
The Jets are being picked by many to upset Big Ben and the Pittsburgh Steelers on the road after beating up on the skinny kid in the playground last week.
I got one word for you people (and you know who you are).
No. And no.
Lou's Line:
The Giants will destroy the Bucs at home, 41-13.
The Jets will put up a fight but will fall to the Steelers by a Troy Polamalu hair, 27-24.
Keep Reading