Five Reasons That New York Jets Fans Will Love Bart Scott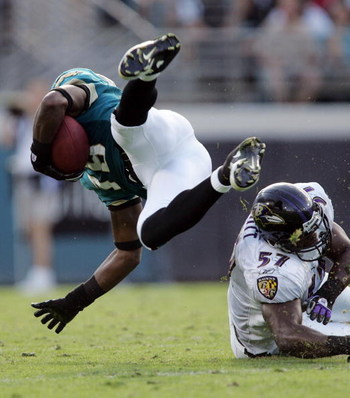 I should start by saying that I am a Ravens fan, and that I will miss Bart dearly. And also that I would have much prefered to keep Bart as aposed to Ray Lewis. I harbour no bad feelings toward Scott, even though he didn't resign with us. Some Ravens' fans expected him to take a pay cut, but he's done it for us before. It was his turn to get paid, and I'm glad he has.
I'm sure New York will come to love Bart, but I just thought I'd tell you what to expect.
Here are my top 5 reasons to love Bart Scott:
Passion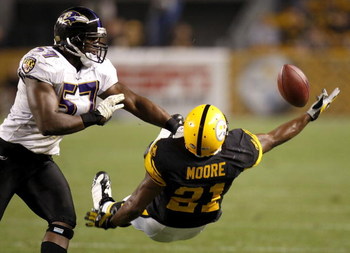 Bart Scott plays with unrivaled passion. A hatred, even. A hatred who isn't in green (formerly purple).
He has often said that if he played against his mother, he would do whatever was necessary to knock her off her feet. That passion comes from his path to glory.
An undrafted free agent out of Southern Illinois, Bart was offered a contract by two teams. The Kansas City Chiefs, and the Baltimore Ravens.
He selected the Ravens and signed for the league minimum and a signing bonus of just $500. He had little chance of making the team. He soon realized that to get himself recognized, he had to be vicious, and he had to be ferocious.
And that ferocity remains in full force today, and I assure you it will remain even after signing a contract larger than the ones in his dreams coming out of So. Illinois.
Personality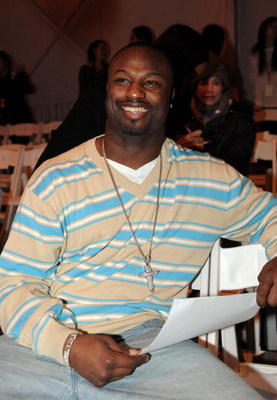 Bart could be a comedian and he'd be one of my favorites. He's got a great rapport with the media, fans, and players alike (except for Hines Ward; they don't get along).
He's always keen to give interviews so that the fans can get an insight into his life and the workings of a pro football team and so on and so on.
And trust me, once Scott comes to town, they're the only interviews you're really gonna want to listen to.
Even on the field, you'll hear him barking and bantering with guys on both teams, but it's always in jest.
A Figure in the Community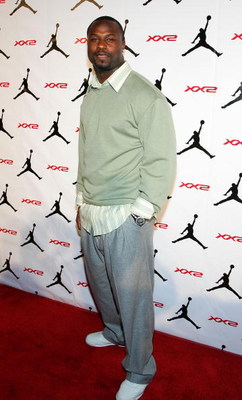 Bart is incredibly active in the community. Investing time and money into projects and causes of all scales. But he doesn't make a big deal out of it, unlike a lot of athletes keen to showcase their selflessness.
You have to dig a little to find out how much Bart does for the community. He does a lot of work for charity as well, feeding the homeless, meeting with orphans and talking in schools.
Versatility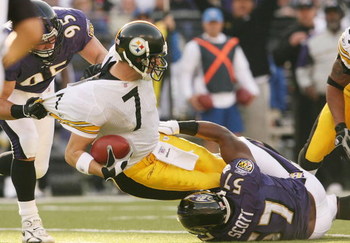 Bart Scott can do anything you can ask a linebacker to do, and do it excellently.
He was far and away our top coverage linebacker, which is why this year he didn't put up the flashy stats of two years ago. But believe me when I say he's every bit as good as his pro bowl season. Bart can and will do whatever the team requires of him.
He can rush the passer with ferocity and speed. He'll play the mauler in your 3-4 so that other linebackers can get free. He'll drop back in zones. He'll man up on TEs and RBs. He's an excellent tackler, and plays the run with 100 percent effort which is sadly a rarity in among many defenders.
He can penetrate with ease. And finally, the man hits like a hammer. In the first round of the playoffs, he shook up Chad Pennington so hard that he, the man that threw the least picks in the league that year, threw four picks.
He is also responsible for the most glorious sack that I have ever witnessed, where he breezed around the Steelers' Right Tackle and lit up Big Ben and hit him as hard as Ben has ever been hit (according to Ben himself).
Smarts and Leadership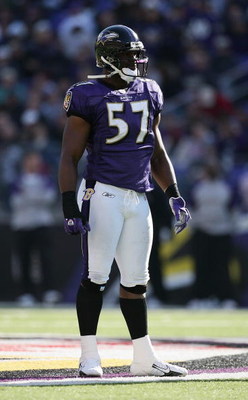 Scott has a real head for the game. Something your going to need with Rex's crazy packages and plays. You need the man in the middle to know the plays well enough to know where EVERYONE is supposed to be, and no one knows Rex's play book better than Scott does.
You also get a fiery leader. Someone that will hold players accountable. And something else that Scott will provide you with is motivation for your undrafted FAs and late round draft picks. He'll be a constant reminder that they can make it, too.
In Closing...
Well, that makes five.
if I made a list of all the things I loved about Bart Scott, we'd both be here all day.
You can find the rest out for yourself.
I wish the Jets good luck next year (especially against the Pats), and for many years to come, with Bart in the middle.
Keep Reading

New York Jets: Like this team?