2012 NFL Power Rankings Post Week 1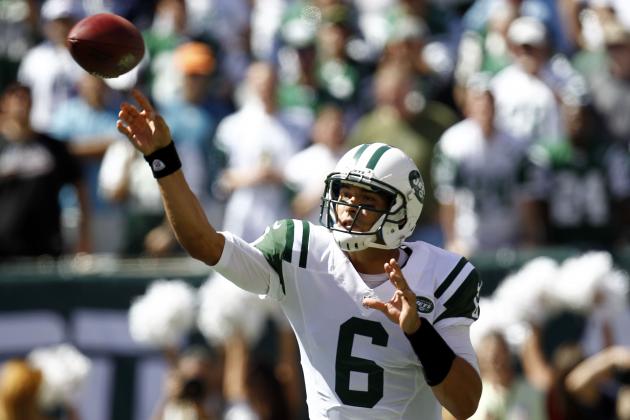 Jeff Zelevansky/Getty Images

Week 1 in the NFL is always unpredictable, but it says a lot about what is in store for the upcoming season. There were teams that were expected to struggle who did not (Jets), and teams that were expected to win easily who struggled (Saints). All in all it was an entertaining first week, and we can finally say that football is back!
Here are my Power Rankings for each team following their Week 1 performance, with their previous rank in parentheses.
Begin Slideshow

»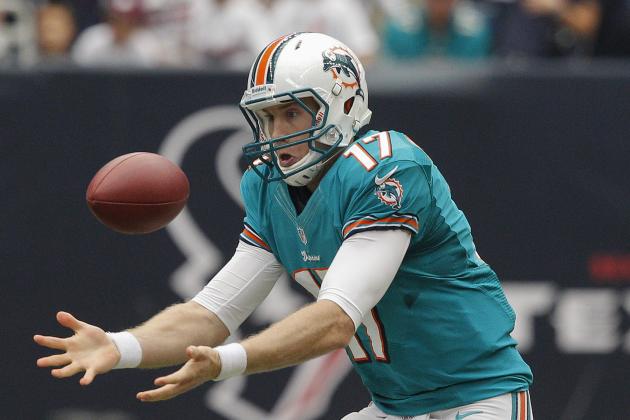 Bob Levey/Getty Images

Ryan Tannehill wasn't all that impressive in his debut throwing three interceptions that allowed the Texans to break the game open, and the defense allowed the Texans to score too many points. They did a nice job keeping Arian Foster from breaking off big runs, but all-in-all they weren't impressive on either side of the ball.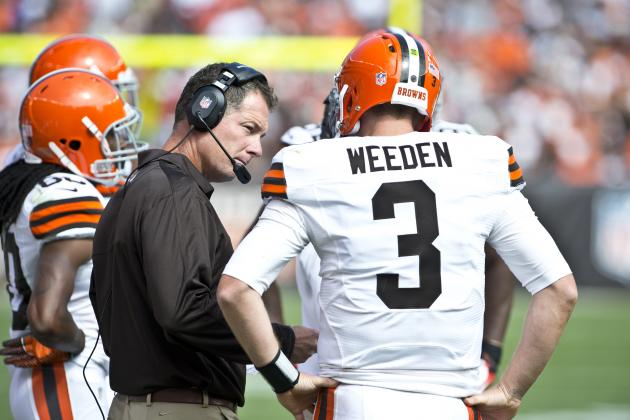 Jason Miller/Getty Images

The only thing keeping them out of the bottom spot this week is the play of their defense. Five forced turnovers, including a pick six, almost allowed the Browns to steal one against the Eagles. However the game was not as close as the score suggests, as the offense struggled all day. Rookie quarterback Brandon Weeden threw four interceptions, and Trent Richardson failed to find holes in the defense.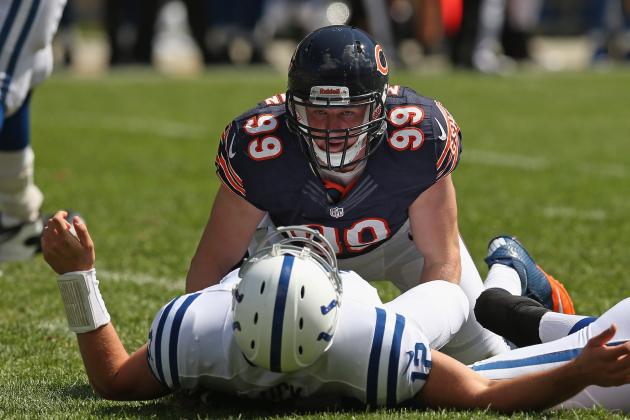 Jonathan Daniel/Getty Images

The good, Andrew Luck threw for over 300 yards. The bad, Andrew Luck threw three interceptions. However, this team is almost completely void of talent, and Luck showed enough promise for Colts fans to feel good about the future. They may sneak in a win or two here and there, but this is going to be a long season in Indy.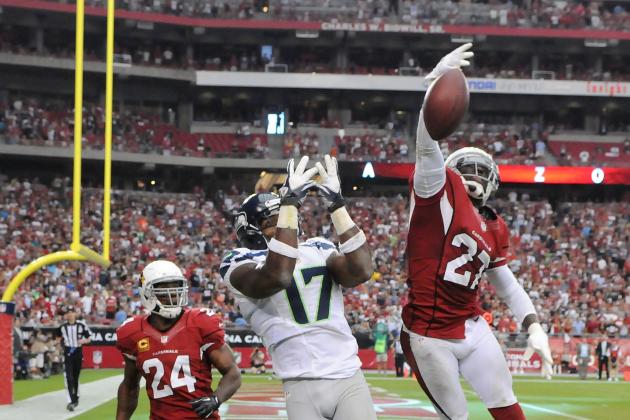 Norm Hall/Getty Images

They did Russell Wilson a disservice by starting him so soon, as the team has the talent to win a few games. I'm guessing that Matt Flynn will eventually take over, and they may win some games behind him. It will be interesting to see how it all plays out, but I have the Seahawks last in the NFC West.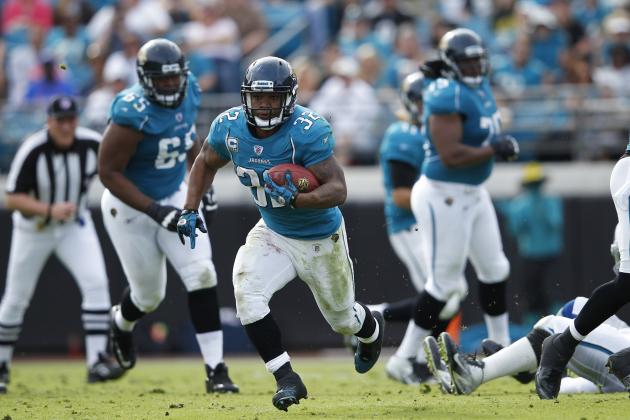 Joe Robbins/Getty Images

An overtime loss to the Vikings hurts, but at least Blaine Gabbert looked like he has improved over the offseason. Gabbert led an almost game-winning touchdown drive in the fourth quarter. The defense had trouble against Percy Harvin and Adrian Peterson, but who doesn't? Maurice Jones-Drew looks like he won't have much trouble getting back after missing training camp and most of the preseason. It will be interesting to see how they respond, and if Blaine Gabbert can continue to improve.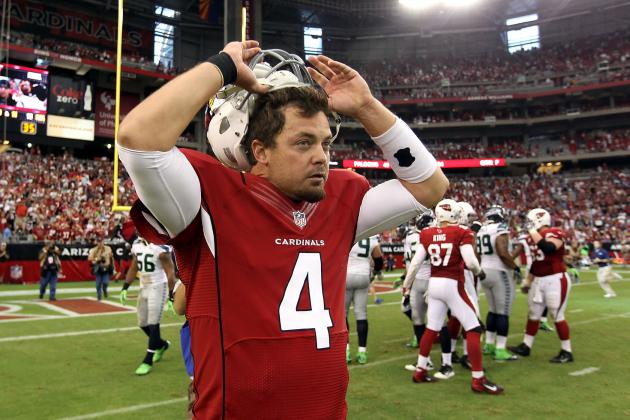 Christian Petersen/Getty Images

They can't feel good about their win over Seattle. John Skelton only completed 50 percent of his pass attempts, and they had no running game to speak of. Kevin Kolb leading the team's game-winning drive may be more of a curse than a blessing, as it keeps the QB debate raging in Arizona.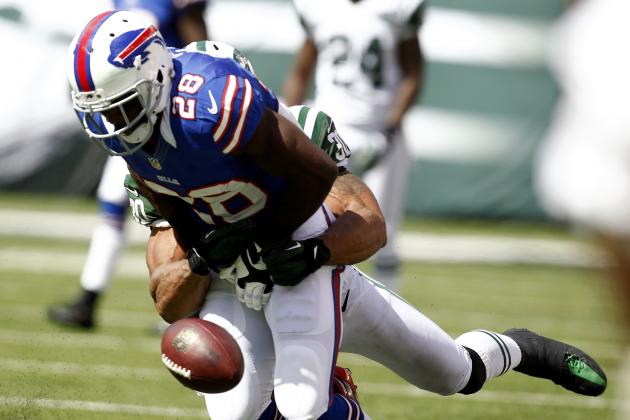 Jeff Zelevansky/Getty Images

Wow, they were a letdown in game one. Like I said, Fitzpatrick is an average QB. Tough break with Fred Jackson's injury, but CJ Spiller was finally able to impress. He just may live up to his draft slot. The defense was supposed to be improved with Mario Williams, but they don't look good either. They were supposed to take over as the No. 2 team in the AFC East this year, but I don't see it.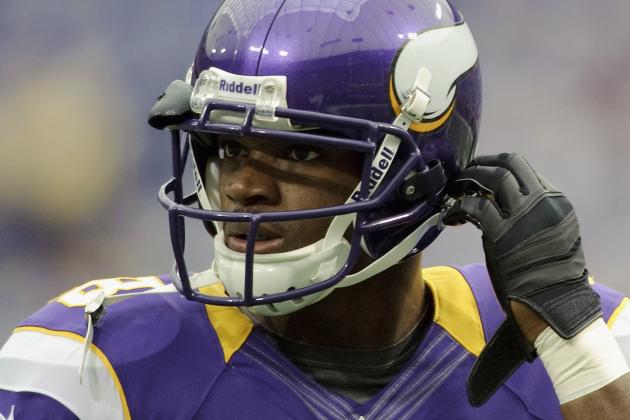 Hannah Foslien/Getty Images

Christian Ponder was better than expected, and Adrian Peterson ran well his first game back from injury. It wasn't easy, but they were able to pull out a victory against the Jaguars in overtime. Percy Harvin also played well. The defense was solid, but not spectacular against a Jags offense that was stagnant in 2011.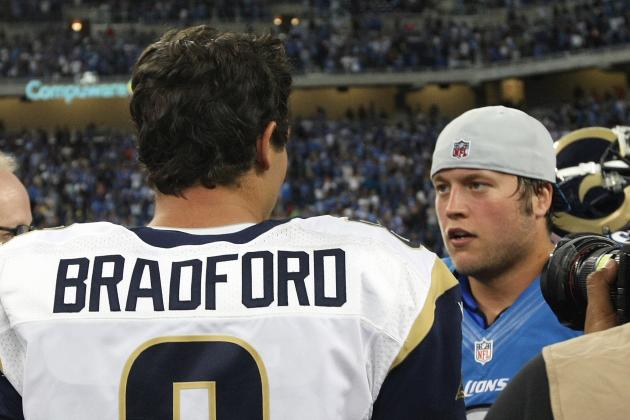 Dave Reginek/Getty Images

They came out better than expected against Detroit. Sam Bradford had some nice passes and looked more like the 2010 Rookie of the Year than the shell-shocked Rams quarterback of 2011. Granted it was against the Lions' questionable secondary, but it was a promising start. Steven Jackson needs to be better if they are going to put together some wins. The defense was impressive in forcing Matt Stafford into three interceptions, and they will be facing three rookie QBs (along with John Skelton or Kevin Kolb) over their next five games, so look for the strong pass defense to continue.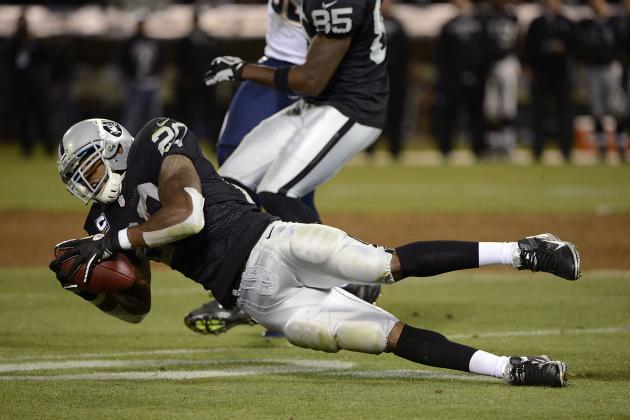 Thearon W. Henderson/Getty Images

The offense was far from impressive in their opener against the Chargers, and I'm not sure if that is on the quarterback or if it's a lack of receivers. Either way, Darren McFadden shouldn't have seven receptions more than the next leading receiver. While he was the star in the passing game, McFadden didn't have much success running the ball. If there is a silver lining here it is that the defense played strong. The Chargers got next to nothing in the running game, and had to settle for five field goals and just one touchdown.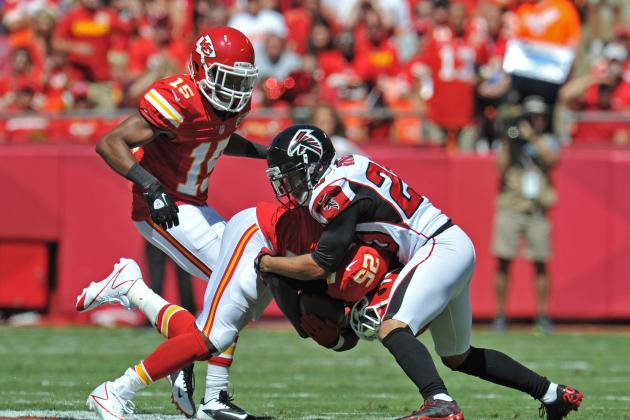 Peter Aiken/Getty Images

Matt Cassel started off strong but floundered down the stretch. The defense also had issues, allowing Matt Ryan to pick them apart to the tune of three touchdown passes and one rushing touchdown. They were at least able to run the ball well, averaging over five yards per carry with Jamaal Charles and Shaun Draughn.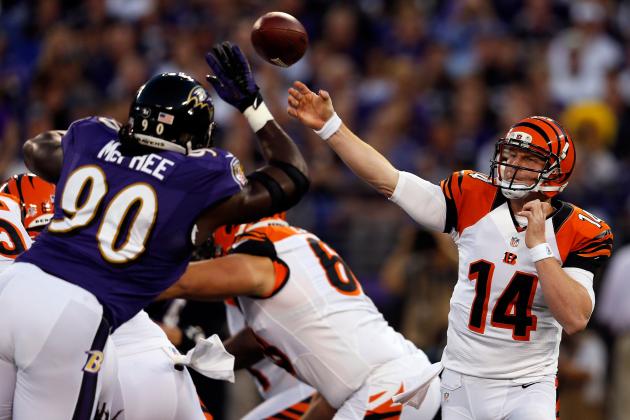 Rob Carr/Getty Images

So much for challenging Baltimore for the division. The Bengals were completely overwhelmed by the Ravens on Monday night. Andy Dalton wasn't awful, but he wasn't good. The defense struggled to stop Joe Flacco, and the offense couldn't put points on the board. It will be interesting to see how they do against a Cleveland defense that forced five turnovers in Week 1.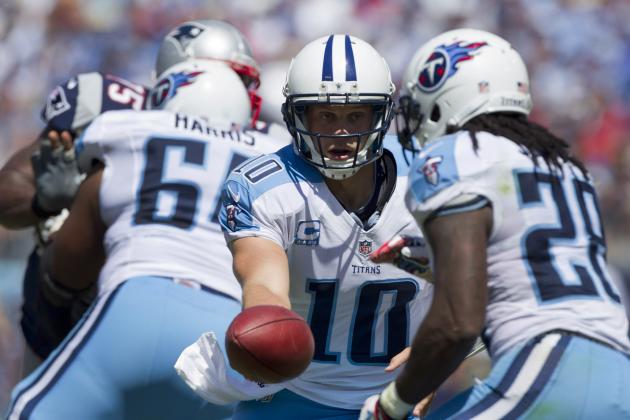 Wesley Hitt/Getty Images

Jake Locker was decent in his first game as a starting QB, but he got no help from Chris Johnson, who was only able to muster four yards on 11 carries. The defense didn't do much either, allowing nearly 400 yards. If Chris Johnson continues to struggle, they will have major problems this year.
Al Messerschmidt/Getty Images

The start of a sophomore slump for Cam Newton? Last year's rookie sensation threw two picks and rushed for only four yards on five attempts against Tampa Bay. He managed to throw for over 300 yards, but it is going to be hard for the Panthers to win running the ball just 13 times a game.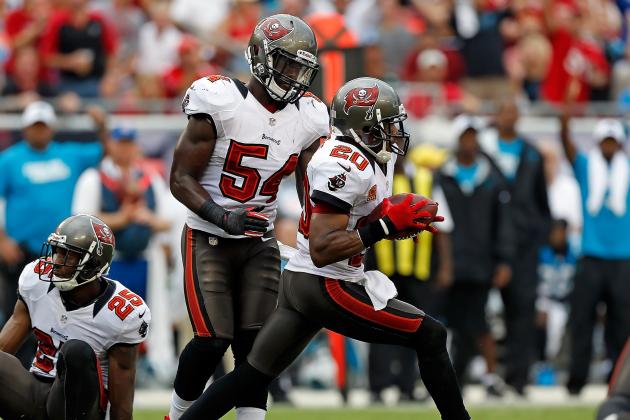 J. Meric/Getty Images

I was expecting more out of Josh Freeman, but the Bucs game-plan seemed to emphasize pounding the ball in the ground game and playing good defense (they held the Panthers to just 10 rushing yards). They did just enough against Carolina, but eventually the offense is going to need to put up more points.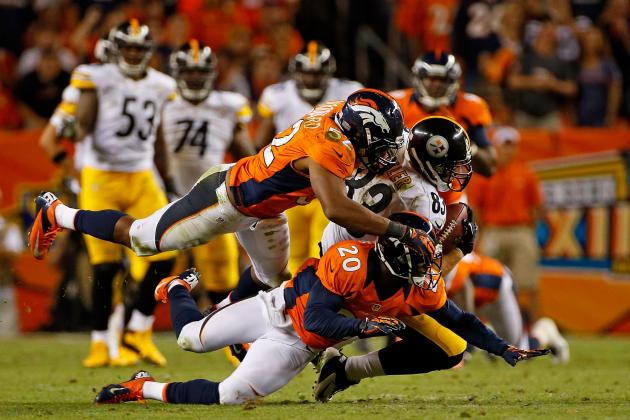 Doug Pensinger/Getty Images

The Steelers running game isn't the same without Rashard Mendenhall, and Ben Roethlisberger struggled at times, completing only 22-of-40 attempts, and threw a pick six that ended any chance of a comeback. Their usually stout defense allowed nearly 350 yards as well.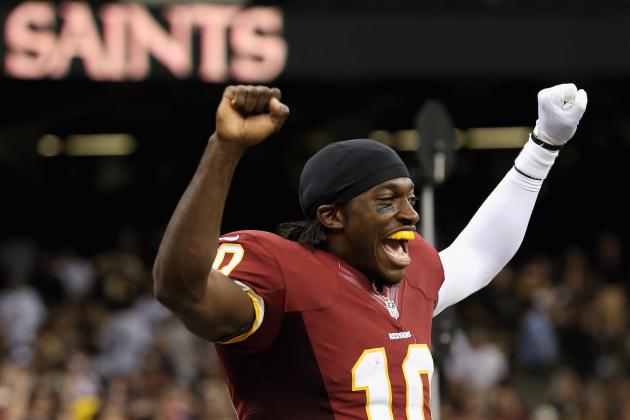 Ronald Martinez/Getty Images

They have to be excited about their team in D.C. Not only did their rookie quarterback look good, he was able to lead them to a win against one of the conference's top teams. Before everyone gets too excited, their running back position is still questionable, and they play in a very tough division. That said, they might be able to put together a .500 season.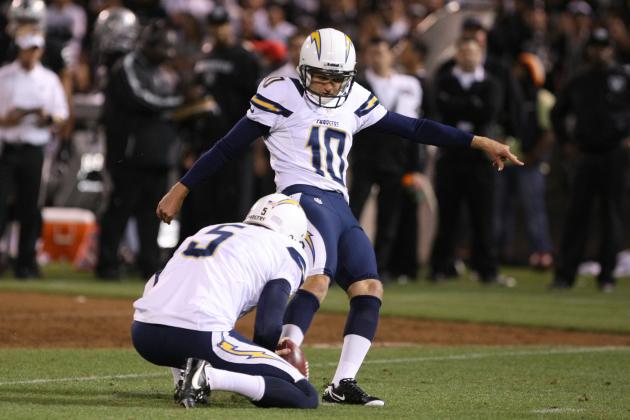 Kelley L Cox-US PRESSWIRE

An underwhelming win over the Raiders, but a win nonetheless. They will need to stop settling for field goals if they are going to have a successful season (Nate Kaeding was five-for-five). The defense was a bright spot, but was it them, or the flailing Raiders offense?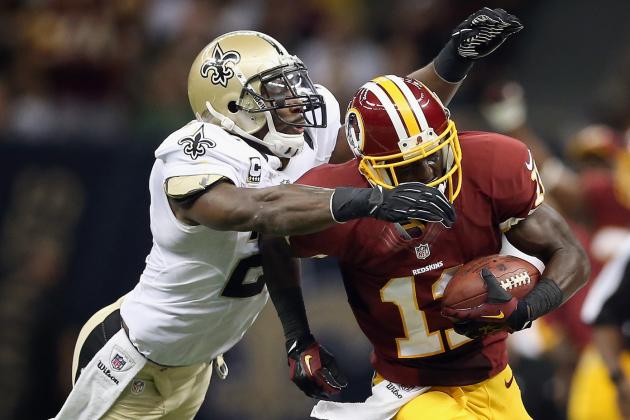 Ronald Martinez/Getty Images

They either aren't as good as I thought, or were a victim of not knowing what to expect from RG3. They have Carolina up next, so they get a chance to redeem themselves against Cam Newton. Even with their defensive struggles they stayed in the game, putting up 32 points. If it weren't for two Drew Brees interceptions, this game very well could have gone the other way.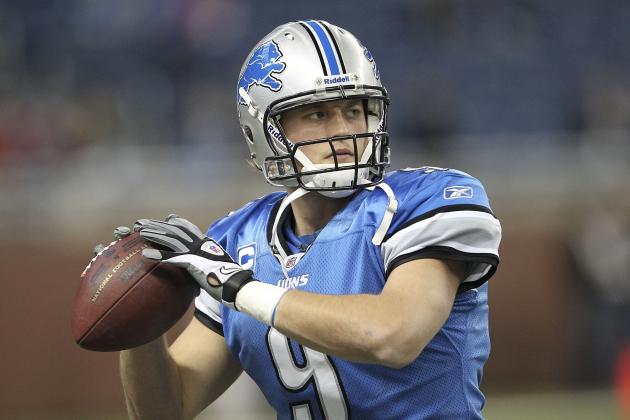 Leon Halip/Getty Images

They won, but it wasn't pretty. Matt Stafford threw three interceptions, and it took a last-minute touchdown to pull a win out against the Rams. To Stafford's credit he played well when it counted. The Lions run defense also did a nice job, containing Steven Jackson to 53 yards on 21 carries.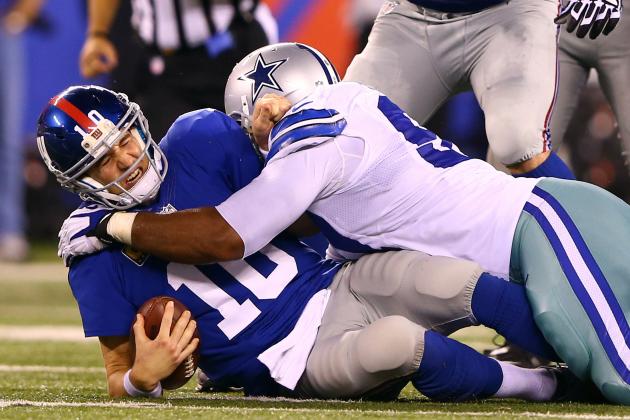 Al Bello/Getty Images

They came out flat against the Cowboys, scoring only a field goal in the first half. They had some opportunities, but failed to make the most of them. The defense couldn't make a stand at the end of the game to give Eli one last chance, and the Cowboys completed a 3rd-and-long that cemented the game.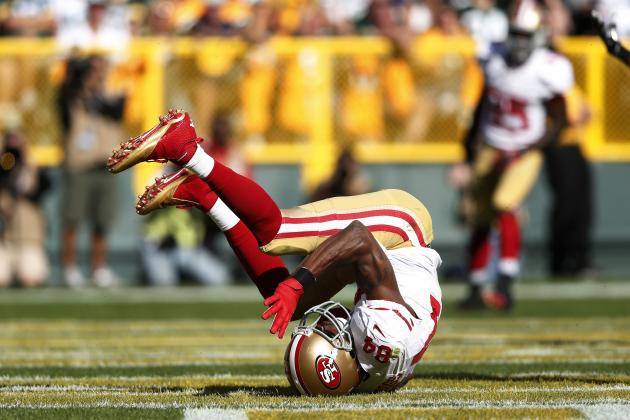 Joe Robbins/Getty Images

I still won't put them as high as most. Their defense can play with any team in the league, but while the offense was impressive, the Packers defense is nothing to brag about. Alex Smith had a little over 10 yards per completion against the worst defensive secondary in 2011, so he has not quite put to rest the questions about him. Randy Moss was a pleasant surprise.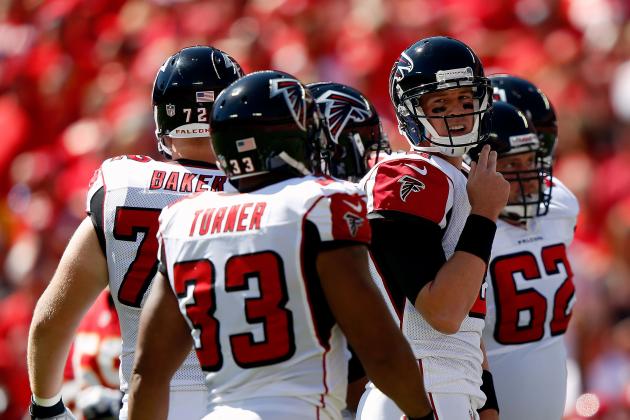 Jamie Squire/Getty Images

How do they respond to questions about an offense that failed to score in the 2011 playoffs? They go and hang 40 on the Chiefs. Matt Ryan scored four touchdowns and Julio Jones had 108 receiving yards. And they did it all with very little of a ground game. That will have to improve in the future, but for Week 1 they were impressive.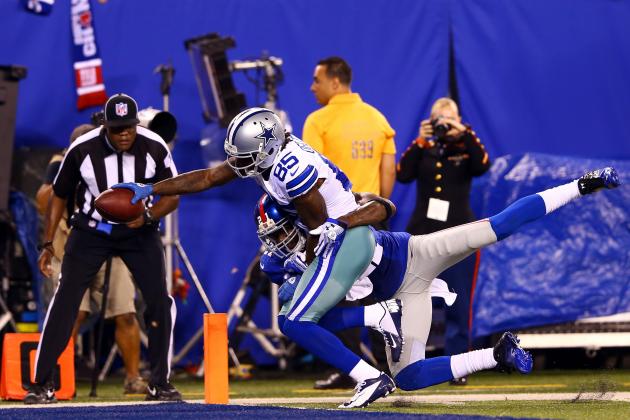 Al Bello/Getty Images

They were able to beat the defending Super Bowl champions, and cemented themselves as favorites in the always tough NFC East. Kevin Ogletree was a nice surprise, and it shows that they have depth at the receiver position. When Jason Witten is back to full health, they have a very well-rounded offense. Tony Romo may garner plenty of criticism, but he is a very good QB in the regular season.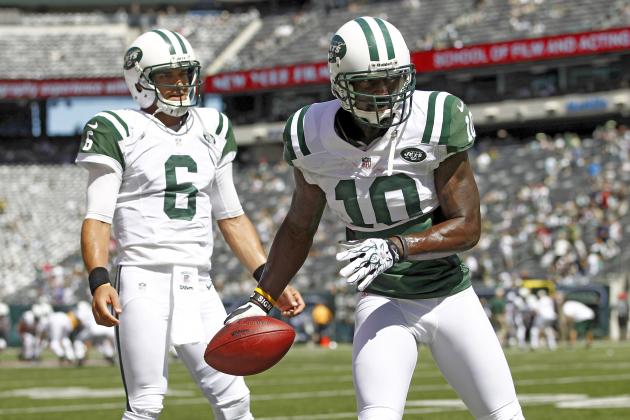 Jeff Zelevansky/Getty Images

Chalk this up as another lesson in "the preseason means nothing" category. The Jets, who struggled heavily on offense during the preseason, scored a week-high 48 points against the Bills. Mark Sanchez threw three touchdowns, and the defense picked off Ryan Fitzpatrick three times. All in all it was an impressive win for the most criticized team of the offseason.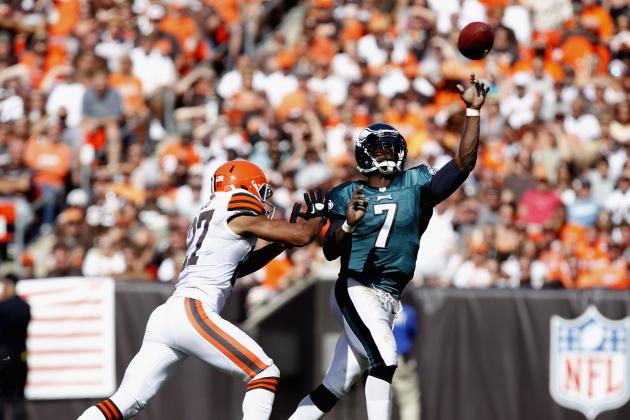 Matt Sullivan/Getty Images

Make no mistake, their offense is very potent. However their five-turnover (including four Michael Vick interceptions) performance against the Browns was ugly. The defense answered with four interceptions of their own, but at this point you have to wonder if both sides of the ball will ever click at the same time.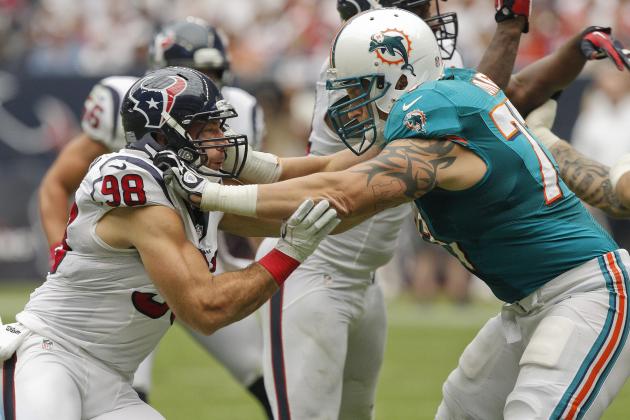 Bob Levey/Getty Images

They struggled a bit in the first half against a weak Dolphins team, but the defense was able to take some heat off, forcing four turnovers. Their offense will need to start off stronger if they expect to be a Super Bowl team in the AFC.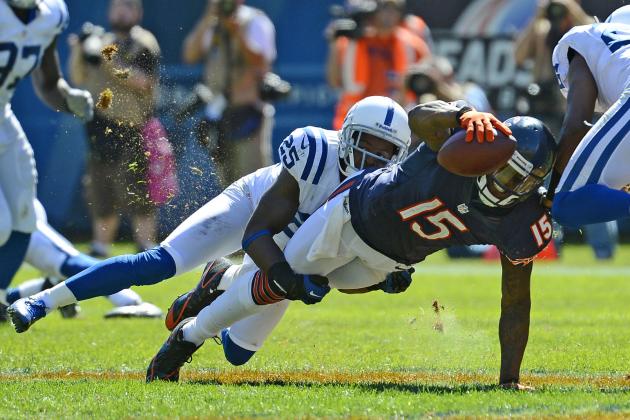 Mike DiNovo-US PRESSWIRE

I was expecting them to be good, but not 41 points good, even if it was against the Colts. Brandon Marshall had nine catches for 119 yards, and one has to think that his chemistry with quarterback Jay Cutler is going to come in huge for them this season. They should be able to put up points in bunches again in Week 2 against the Packers, but how their defense performs will be very telling about this team.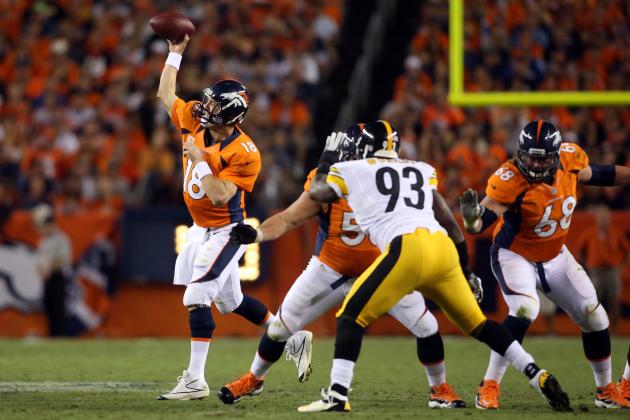 Chris Humphreys-US PRESSWIRE

All things considered, the Broncos may have been the most impressive team in Week 1. Peyton Manning's first real game after a year off and he was able to shred the best passing defense in 2011 to the tune of 253 yards and two touchdowns. The defense held Ben Roethlisberger late to secure the win.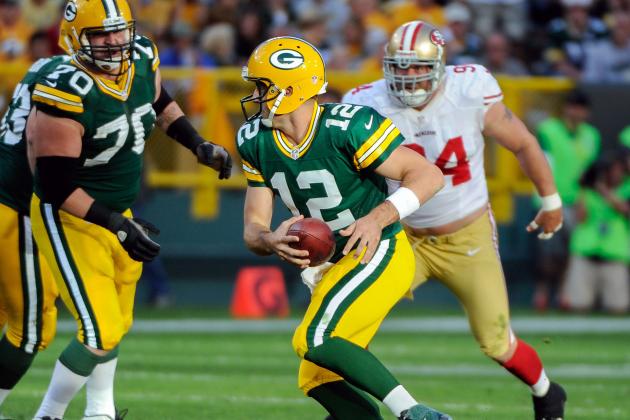 Benny Sieu-US PRESSWIRE

The Packers took a tough loss against the 49ers, but that defense can stop anybody. The defense needs to improve, at least enough to keep them in the game when the offense stalls. Aaron Rodgers was still throwing the ball like himself, so I expect the offense to get back on track quickly against lesser defenses.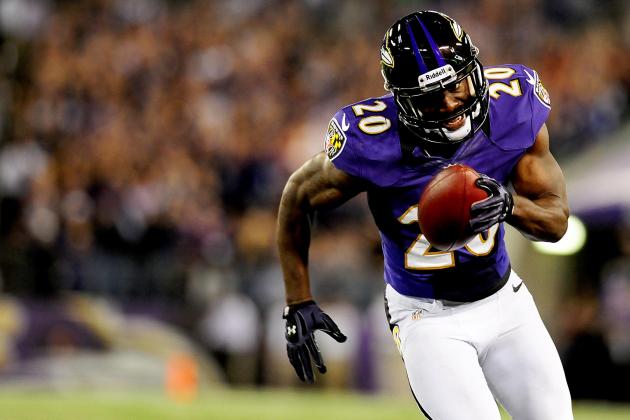 Evan Habeeb-US PRESSWIRE

There were some who thought the Bengals could challenge for the AFC North title this year. The Ravens ended that with an emphatic 44-13 blowout, showing that they are still the team to beat in the division. The defense recorded four sacks and returned an interception for a touchdown as Joe Flacco threw for 299 yards.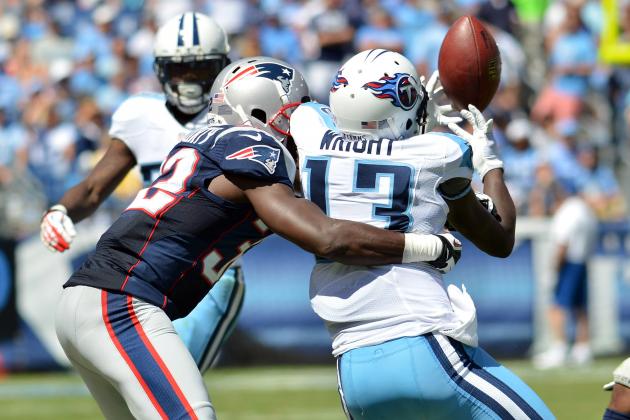 Don McPeak-US PRESSWIRE

They rolled over the Titans on their way to an easy win. Tom Brady was sharp, and their performance in the rushing game was a pleasant surprise behind Stevan Ridley's 125-yard performance. Offseason acquisition Brandon Lloyd led the team in receiving, and his chemistry with Brady will only improve. This team may be VERY dangerous as the season rolls on.