Friday's Big Weekend Preview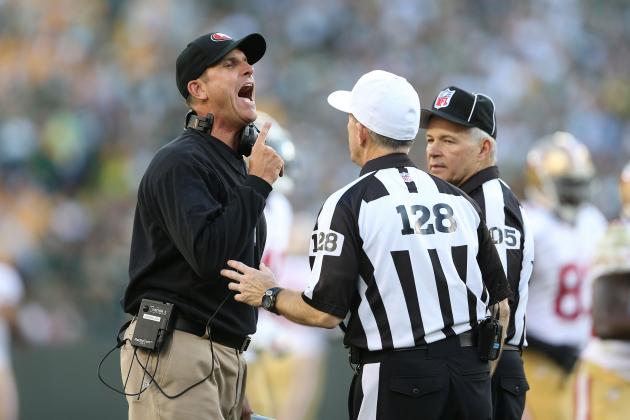 Andy Lyons/Getty Images

Anybody experiencing football overload yet?
Yeah, didn't think so.
We're just getting started when it comes to the best time of the year for sports viewing, and this week only makes it better.
At this point of the season, your fantasy football team is still competitive, your NFL team (Dolphins and Browns most notably excluded) still has a chance, and your college football team (assuming you're not an Arkansas or Colorado fan) still is gunning for a bowl game you'd actually want to watch come holiday season.
And, oh yeah, there's those baseball pennant races and the start of The Chase for NASCAR's championship, too.
No need to convince you to grab a remote or a seat at a sports bar this weekend. It's obvious. We'll just point you in the right direction.
Begin Slideshow

»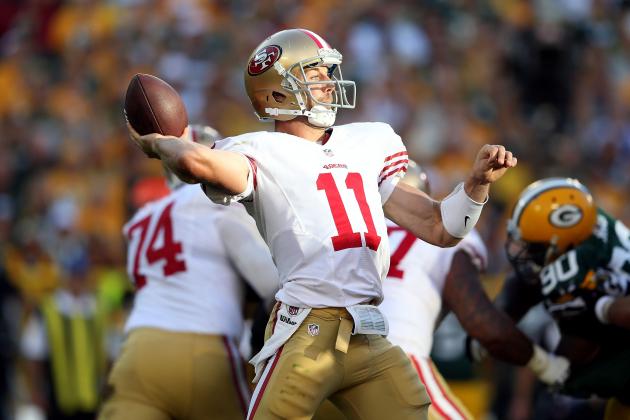 Andy Lyons/Getty Images

When: Sunday, 8:20 p.m. (ET)
TV: NBC
Why You Should Watch: Handshake. Handshake. Handshake. Click the link if you don't get the reference—but even if you don't, just know that these two coaches don't like each other.
Even if the media took this thing and blew it totally out of proportion, it adds a dash of drama to a game that should be rather entertaining regardless...assuming Matt Stafford doesn't throw a bunch of interceptions again. (He's not going to get as lucky as he was last week against this Niners defense.)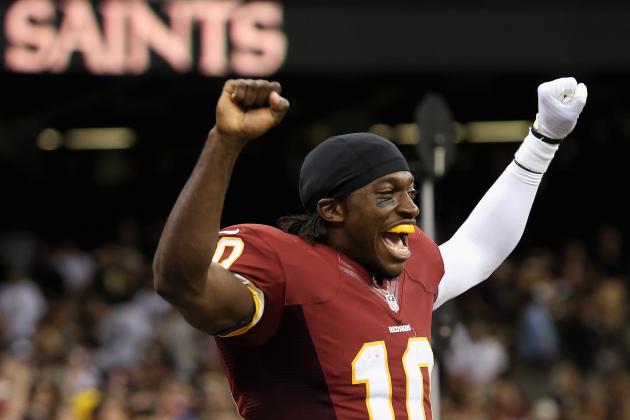 Ronald Martinez/Getty Images

When: Sunday, 4:05 p.m. (ET)
TV: FOX, NFL Sunday Ticket
Why You Should Watch: After last week, there isn't a more intriguing player in the league right now than Robert Griffin III. Can he do it again? Can he replicate the success of his NFL debut? I sure want to know, as do nearly all other NFL fans.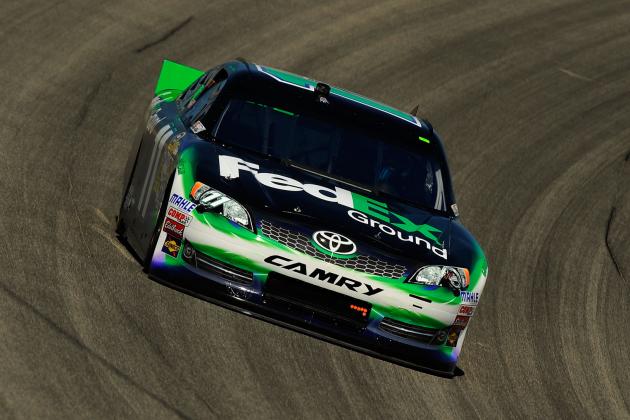 Jared C. Tilton/Getty Images

When: Sunday, 1 p.m. (ET)
TV: ESPN
Why You Should Watch: This weekend kicks off The Chase for the Sprint Cup, or NASCAR's version of the postseason for the non-motorsports inclined. As such, the racing between the contenders (like No. 1 seed Denny Hamlin, pictured here) gets tougher, and the non-contenders who just missed out take the track with something to prove. As far as driving in circles with 900 horsepower goes, this is about the best it gets.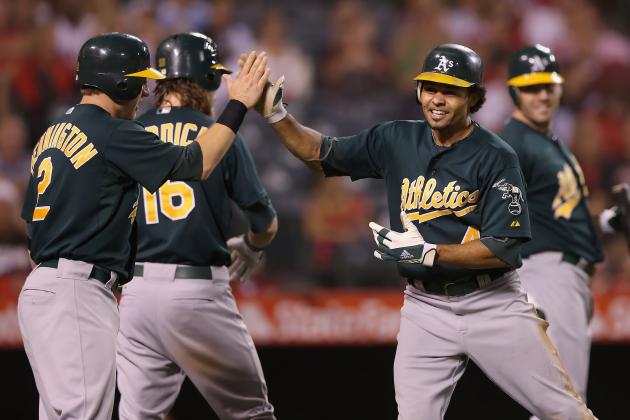 Jeff Gross/Getty Images

When: All Weekend
TV: Local affiliates, MLB.tv
Why You Should Watch: It's a toss-up right now for which one of these teams is the better story in baseball for 2012. With payrolls nowhere near the top and expectations to match heading into April, both these squads have shocked and stunned on their way to seasons that are playoff-worthy.
So why not check both of them out during the same game and save yourself some time?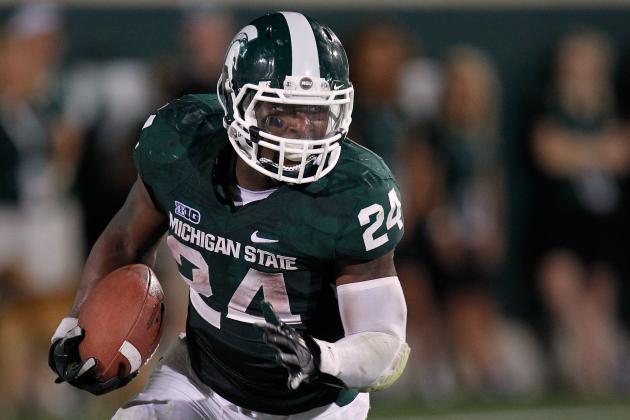 Gregory Shamus/Getty Images

When: All day Saturday
TV: Various networks
Why You Should Watch: Well, this part is kind of redundant here, no? Of course you know why you should watch. So, for those who don't feel like hyperlinking over, here are my five favorite games on tap for this weekend ...
Cal at No. 12 Ohio State, noon (ET), ABC
No. 1 Alabama at Arkansas, 3:30 p.m. (ET), CBS
No. 18 Florida at No. 23 Tennessee, 6 p.m. (ET), ESPN
No. 2 USC at No. 21 Standford, 7:30 p.m. (ET), FOX
No. 20 Notre Dame at No. 10 Michigan State, 8 p.m. (ET), ABC
(Note: rankings reflect the Associated Press' Top 25)