UFC 153: Anderson Silva vs. Stephan Bonnar Head to Toe Breakdown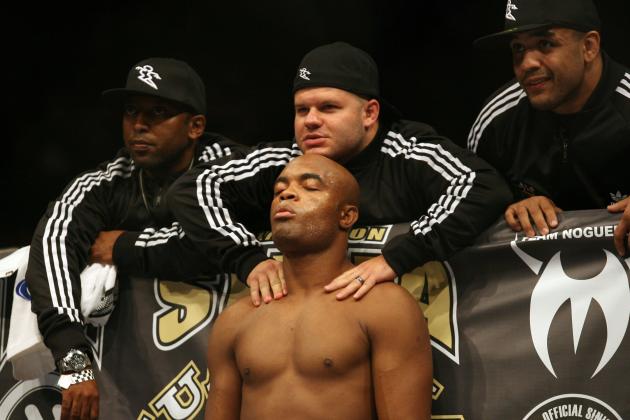 Tasos Katopodis/Getty Images

On a night that was suppose to feature Frankie Edgar making his UFC featherweight debut against champ Jose Aldo, Anderson Silva will be returning to light heavyweight to take on Stephan Bonner at UFC 153.
An injury forced Aldo out of the event, and Silva gladly stepped in to take a fight.
He will face The Ultimate Fighter 1 finalist Stephan Bonnar.
Three years after he defeated TUF 1 winner Forrest Griffin, Silva will now face the other man who was part one of the greatest fights in MMA history.
While many fight fans will not give Bonnar a chance in this fight, he could still be a tough challenge for the middleweight champ.
Here's a breakdown of UFC 153's main event.
Begin Slideshow

»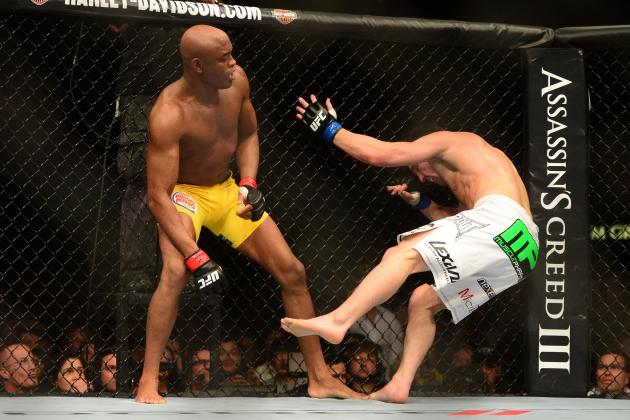 Mark J. Rebilas-US PRESSWIRE

While Bonnar is a decent boxer, he is simply not on the same level as Silva.
No one on the planet may be for that matter.
Silva is simply one of the best strikers in MMA history thanks to his speed, accuracy and precision.
Bonnar may hit harder than Silva, but Silva knows when to his the right spot at the right time.
Advantage: Silva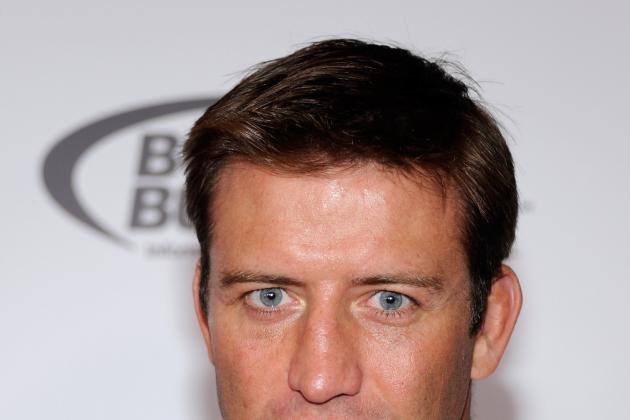 Ethan Miller/Getty Images

Experience is an area in which that both fighters have plenty.
Silva has had more fights than Bonnar and of course has the edge thanks to his championship experience.
But Bonnar has been in fights with former champions Mark Coleman, Rashad Evans, Lyoto Machida, current light heavyweight champion Jon Jones and, of course, Forrest Griffin.
While it can be argued that Silva has the edge in big fight experience, we shouldn't downplay Bonnar's experience and the level of competition he has faced.
Advantage: Even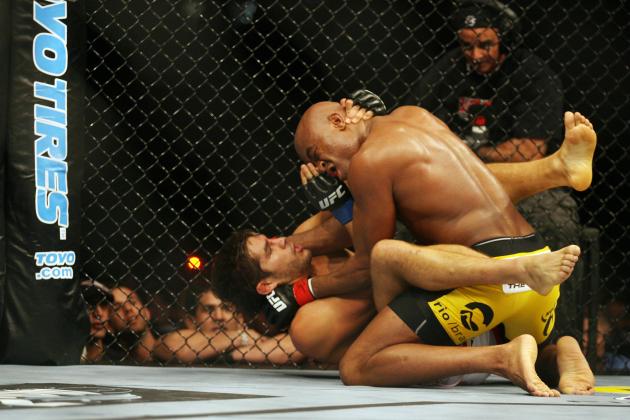 Tasos Katopodis/Getty Images

Another category that may be closer than many people think is the ground game.
Both Silva and Bonnar are Brazilian Jiu Jitsu black belts.
In fact, Bonnar has one more submission victory than Silva and has never been submitted while Silva has tapped out twice in his career.
I still give the edge to Silva though.
Bonnar will be hard to tap out, but Silva is just as dangerous on his back as he is in top position.
Advantage: Silva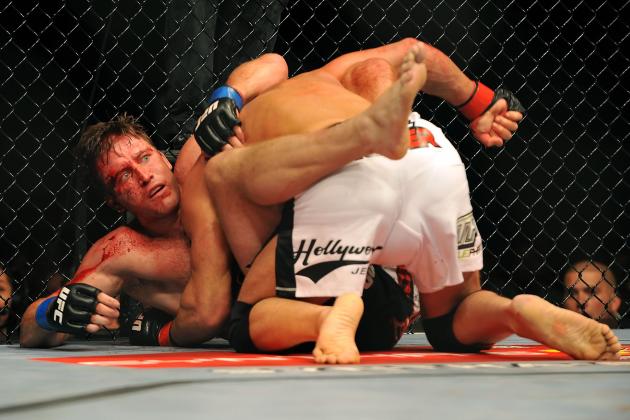 Jon Kopaloff/Getty Images

The biggest thing that Stephan Bonnar has coming into this fight is his toughness.
It's not to say that Anderson Silva is not tough; but he has lost by submission twice.
Bonnar on the other hand has never been knocked out or submitted. His only losses that have not come by decision have been thanks to cuts.
Although he has never won a championship, there is no doubt that Bonnar has the heart of a champion.
Advantage: Bonnar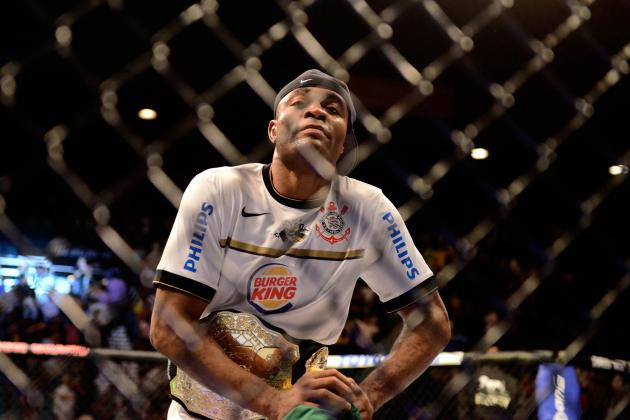 Mark J. Rebilas-US PRESSWIRE

Although Stephan Bonnar is a tough fighter and he's had more fights at light heavyweight, I can't see anybody giving him a chance against Silva.
Between Silva's striking, championship experience and being in his home country, Bonnar is taking on a huge task.
Bonnar could be one of the few fighters that goes the distance with Silva, but there is a higher chance that Silva will be the first person to knock him out.
Regardless of whether or not this is the fight the fans want, it should be action packed.
Winner: Silva by Second Round TKO