Week 3 College Football Betting Picks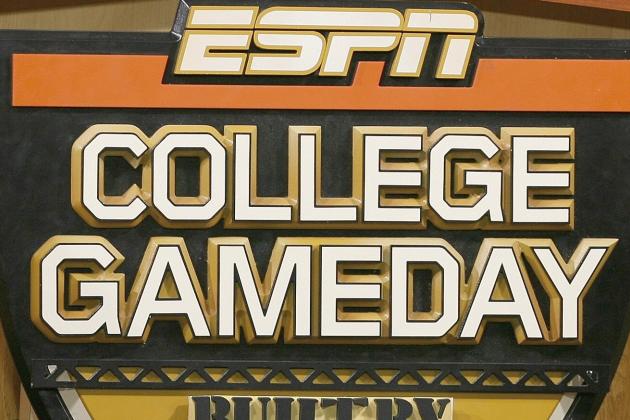 Jeff Golden/Getty Images

After a solid Week 1 going 3-1 ATS, Week 2 fared to be a little weaker, as my picks went 3-2 ATS. The good news, though, is that I still have a winning record at 6-3 ATS, going a perfect 2-0 with my Game of the Week pick.
Very quickly, I would like to give a shout-out to mother nature for ending the Savannah State vs. Florida State onslaught.
This week we have some difficult matchups to take a bet on, but I believe I've found four games that will make you some extra dough.
Sport's Week 2 Results
USC Trojans 42 vs. Syracuse Orange 29 (+26) Loss
Western Kentucky Hilltoppers 0 vs. Alabama Crimson Tide 35 (-38.5) Loss
Savannah State Tigers 0 vs. Florida State Seminoles 55 (-67.5) Win
Michigan State Spartans 41 vs. Central Michigan Chippewas 7 (+20.5) Win
Game of the Week Pick
Georgia Bulldogs 41 vs. Missouri Tigers 20 (+2.5) Win
Let's keep the W's coming and , as always, best of luck to all.
Follow me on Twitter @SMcDermott29 for my angry excitement, analysis and comments on the games I picked for Week 3.
All lines are subject to change based on the line movement. All lines are from ScoresandOdds.com
Begin Slideshow

»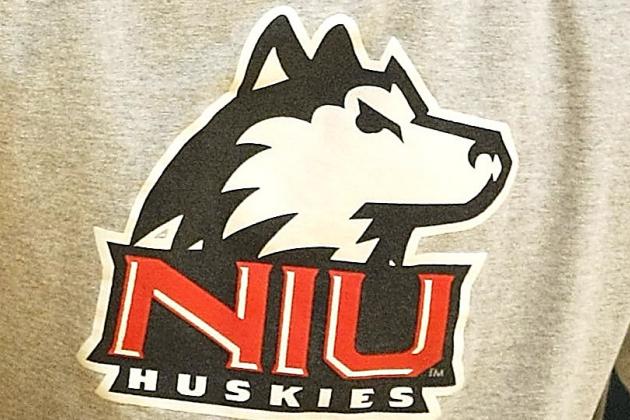 Jonathan Daniel/Getty Images

Date Saturday September 15
Time: 12:00 p.m. EDT
Current Line: NIU by 3
The Story: NIU travels east to West Point to take on the option/running heavy Black Knights of Army. NIU boasts a 1-1 record, which could have easily been 2-0 if Iowa didn't eek out a win at Soldier Field. Last week NIU took on Tennessee-Martin, as the Huskies were favored by 23.5 points.
The Huskies relied on their rushing attack as they racked up 213 yards on 49 carries en route to a 35-7 victory.
Army traveled to the west coast to take on San Diego State. The line was Army +5.5 and whoever took Army, I feel bad for you. The Black Knights were destroyed 7-42.
The Black Knights, as usual, gained a ton of rushing yards (62 carries for 282 yards), but their lack of defense and a passing game lead to the blowout.
Recent Trends: When the line is +3 to -3 NIU is a perfect 4-0 ATS in the last three years, while the Black Knights are 2-2. NIU carries a 2-0, 2012 ATS into this matchup, while their counterpart is 0-1.
Army is 1-6 ATS against MAC opponents.
Pick: Last year the Huskies took care of business, when Army visited DeKalb. The Huskies were favored by 10 and easily covered with a 49-26 win. Without Chandler Harnish behind center the Huskies are struggling in the passing department.
Despite their flaw at quarterback, I believe the Huskies will win this game easily due to their stout defense.
NIU -3
NIU 31 Army 17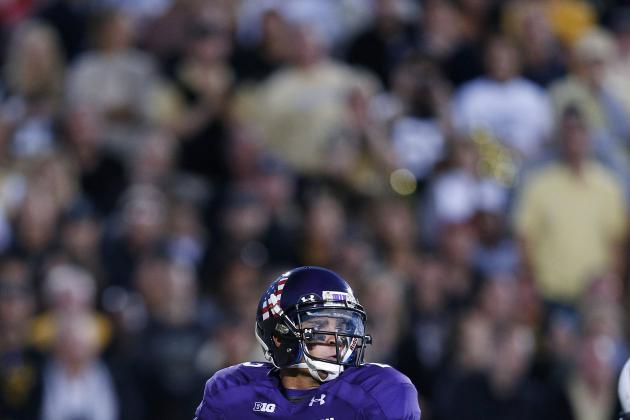 Joe Robbins/Getty Images

Date: Saturday September 15
Time: 3:30 p.m. EDT
Current Line: Northwestern by 3.5
The Story: Boston College is coming off a victory in which they covered a 23.5 spread in a 34-3 victory against FCS Maine.
Even though the Eagles seem to have blown out Maine, their statistics say otherwise. Boston College only rushed for 166 yards and passed for 219. The Eagles defense was the key to last weeks game.
Northwestern survived a week one nail-biter against the Orange of Syracuse 42-41. In that game Syracuse was favored by two. The following week Northwestern took on a solid SEC team on the rise in Vanderbilt.
At home and three point underdogs, the 'Cats took it to heart and in a rainy fourth quarter, the Wildcats prevailed with a 23-13 victory.
Recent Trends: Northwestern is 2-0 this season ATS and 2-1 against Boston College since 1992. Boston College is 8-3 in road games in the last three years. Also, the Eagles are 10-3 since 1992 as a road underdog of 3.5 to 7 points.
Pick: Northwestern right now is one of only two bright spots in the Big Ten. With Illinois being blown out in Tempe, Wisconsin struggling to move the ball (which led to their 7-10 loss), Ohio State not eligible for a bowl game, Michigan getting wiped out by 'Bama, and Nebraska unable to stop a offense, it is time for the Wildcats to be the face of the Big Ten.
The Wildcats do have quality victories: Syracuse played with the number one team in the land last week and Vanderbilt is one of the top teams on the rise in the next few years.
Boston College's season started with a shoot-out loss to Miami (FL), as their defense struggled to stop the Hurricanes in all aspects of the game and their offense only excelled in the passing game. A 31 point victory against Maine does absolutely nothing for me.
Last year the Wildcats beat BC on the road 24-17.
Even though the recent trends suggest BC, I'm taking the 'Cats.
Northwestern - 3.5
Boston College 24 Northwestern 30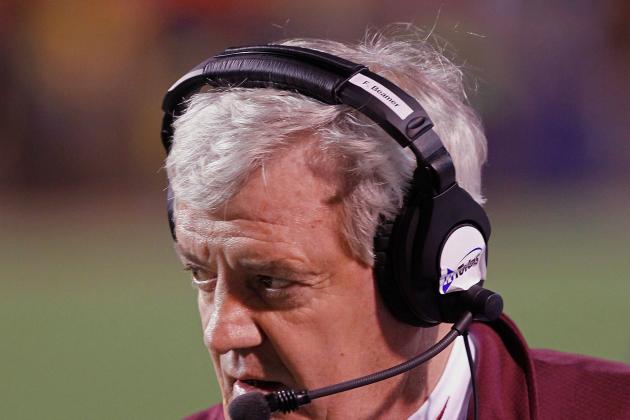 Geoff Burke/Getty Images

Date: Saturday September 15
Time: 12:00 p.m. EDT
Current Line: Virginia Tech by 10.5
The Story: VT opened up the season as eight point favorites against rival Georgia Tech. The game went all the way down to the wire as VT took a 20-17 victory in overtime, but loss the ATS. VT couldn't cover a 53-point spread when they won 42-7 against Austin Peay.
Bud Foster's defense has been incredibly good early on this season, with the Hokies not allowing over 300 yards in a game yet.
Quarterback Logan Thomas is also starting to make strides as of late.
Pittsburgh has been one of the worst teams in the Big East. First off, they opened up the season with a 17-31 loss to FCS Youngstown State at home. The following week, the Panthers got dominated against Big East rival Cincinnati, 10-34.
I don't know what else to say about Pittsburgh at this point.
Recent Trends: Both teams enter this game 0-2 ATS. At home, Pittsburgh has dominated Virginia Tech: they beat the Hokies 38-7, 28-21 and 31-28.
Virginia Tech is 27-5 in road games. VT is 7-3 as a road favorite in the last three years and 44-22 since 1992. Virginia Tech is 1-5 ATS as a favorite of 10.5 to 21.
Pittsburgh is 8-7 ATS in home games over the last three years. In September games, Pitt is only 2-7. Since 1992 Pittsburgh is 7-4 ATS against VT.
Pick: After experiencing Pittsburgh's loss to Cincinnati, I firmly believe VT will cover this game.
It's "easy money".
If you can't beat an FCS team at home, how are you going to beat a top-25 team with one of the top defensive units in the nation??? VT all the way. I can't see Pittsburgh being able to move the ball anywhere past the 50 yard line.
Virginia Tech -10.5
Virginia Tech 38 Pittsburgh 3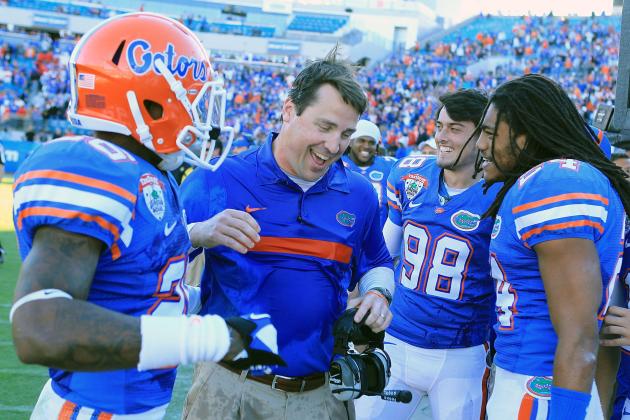 Scott Halleran/Getty Images

Date: Saturday September 15
Time: 6:00 p.m. EDT
Current Line: Tennessee by 3
The Story: Florida started off the season with a win against Bowling Green, but the way they played was disappointing as they only scored 27 points. The Gators then took on SEC new-comer Texas A&M in an exciting matchup.
The Gators needed a fourth quarter rally to squeak by the Aggies as they prevailed 20-17.
Tennessee has been one of the surprises this season, especially in the SEC. Believe it or not, but Derek Dooley is doing a good job right now. Tennessee opened up the season against a tough N.C. State team, who I thought was better on paper. Tennessee took advantage of the Wolfpack's weak secondary and won 35-21.
The following week the Vols destroyed Georgia State 51-13, but failed to cover the 46-point spread.
Recent Trends: Both teams enter the season 1-1 ATS.
Over the last three seasons Florida is 2-0 ATS versus Tennessee. Florida, also, is 8-2 in September games, however, the Gators are 0-7 as an underdog, while Tennessee is 9-4 as a favorite over the last three years.
Tennessee is also 3-0 as a home favorite of three points or less.
Pick: Both teams are strong in one category and weak in another.
The Gators have a stout defense that has defended well against the pass. On the other side of the ball the Gators are trying to find their offensive identity, as the team struggles to move the ball up and down the field.
Tennessee has an incredible offense, gaining over 150 yards rushing and 325 yards passing in two games. The Vols defense, in my mind, is still kind of a toss-up. They caused four turnovers against NC State, but gave up almost 300 yards to a weak Georgia State team. Tennessee will no-doubt come into this game fired up.
The Vols are home and on ESPN, but as the great Lee Corso would say: "Not so fast my friend!!"
The Florida Gators defense will hold the Vols passing attack and the Gators will cover and shock the Vols.
Florida +3
Florida 21 Tennessee 20