2013 MLB Schedule: 5 Teams Screwed Over by the New Interleague Format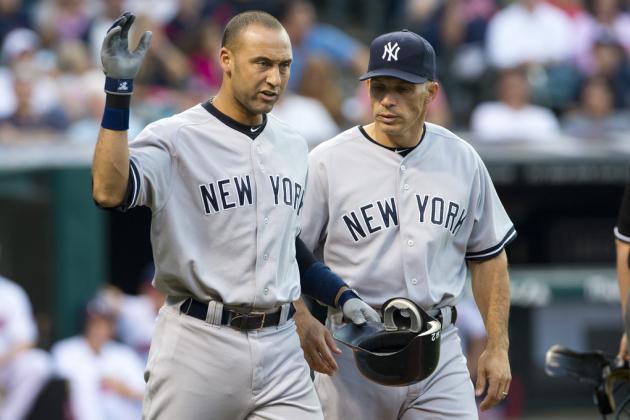 Jason Miller/Getty Images
Major League Baseball has unveiled its schedule for the 2013 regular season and, as expected, interleague play has been tweaked to accommodate 15-team American and National Leagues.
Five teams, I imagine, are particularly upset with the announced changes.
In previous years, MLB clubs faced their foreign circuits 15-18 times, but that total will be increased to 20 games. Also, interleague interaction—which always used to conclude before the All-Star break—will now continue through summer's end.
Though commissioner Bud Selig strives to make decisions that are in everybody's best interest, his new AL-NL format has screwed over the following teams.
Begin Slideshow

»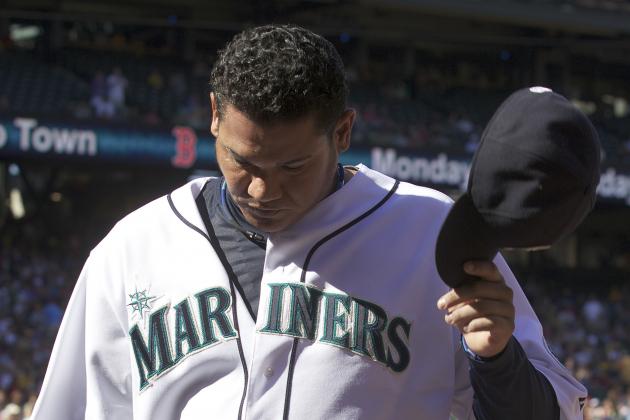 Stephen Brashear/Getty Images

More series means more travel.
That's awful news for the Seattle Mariners, who are remotely situated in the Pacific Northwest.
American League teams are accustomed to participating in six three-game interleague matchups per season. Starting in 2013, the 20 games break down into eight series.
A 1,250-mile trek to San Diego is the shortest distance the M's travel to meet an NL opponent. And they'll only face them twice before flying elsewhere!
After playing 146 regular-season contests, Seattle will kick off a 10-game/10-day road trip in St. Louis September 13-15. During that series, they won't have the luxury of a designated hitter.
Expect exhaustion to hamper this team down the stretch.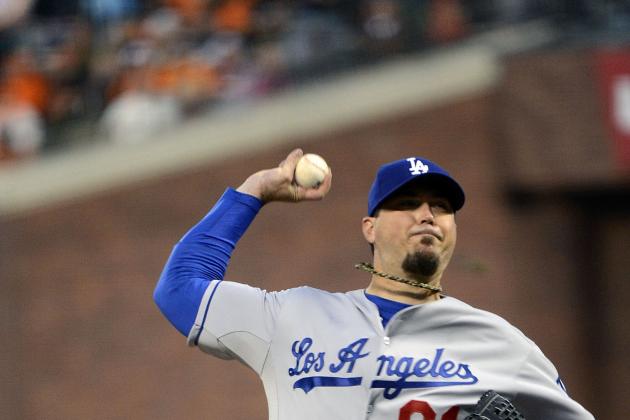 Thearon W. Henderson/Getty Images

NL West teams will face every member of the AL East in 2013.
The Los Angeles Dodgers have the daunting task of making trips to Camden Yards, Rogers Centre and Yankee Stadium. All three—due to combinations of their dimensions and wind patterns—are known to favor batters.
They played only two interleague series away from home this past summer.
L.A.'s pitching staff won't be excited for the aforementioned matchups.
Right-hander Josh Beckett struggled at those locations while on the Boston Red Sox. He has surrendered 36 home runs in 171.1 career innings between them.
Chad Billingsley misses more bats, but a partially torn ligament in his elbow could lead to Tommy John surgery, writes Bill Shaikin of the Los Angeles Times. Undergoing that procedure would sideline him for the entire season.
Even though the organization has the utmost confidence in Clayton Kershaw, he has no experience pitching on the road against the Baltimore Orioles, Toronto Blue Jays or New York Yankees.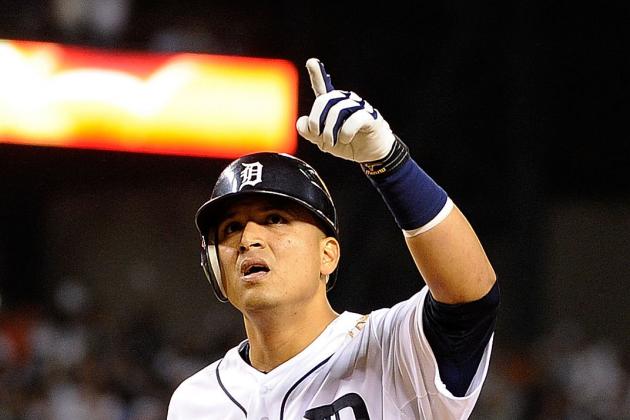 Kevork Djansezian/Getty Images

The Detroit Tigers should be dominant at home next season.
When Victor Martinez returns from a torn ACL, they'll have another offensive producer to plug into the middle of the lineup. The Tigers already feature Miguel Cabrera and Prince Fielder, guys who can spread the ball around Comerica Park's vast outfield or simply launch home runs over the fence.
Then, while Martinez prepares for his plate appearances, Alex Avila can handle game-calling and all other catching responsibilities.
But this team won't be as potent in National League venues. Without the designated hitter, manager Jim Leyland will have to choose the lesser of two poisons—either Martinez's defensive deficiencies or Avila's poor contact ability.
Inconveniently, the schedule-makers have decided to send Detroit to Marlins Park September 27-29, which will be the final weekend of the season.
That puts the Tigers at a huge disadvantage if the AL playoff races go down to the wire.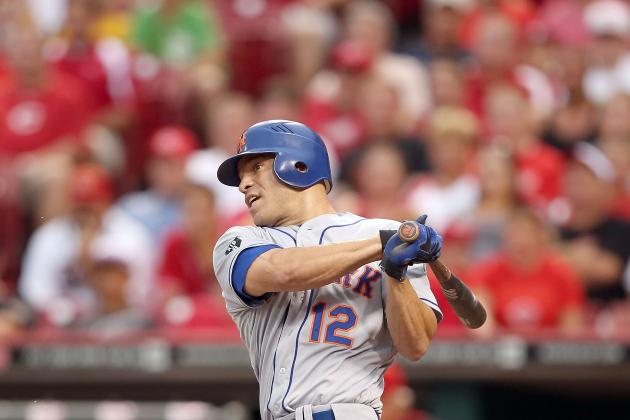 Andy Lyons/Getty Images

For the second straight season, New York Mets pinch-hitters pace Major League Baseball in home runs and runs batted in. The team prefers National League rules because its opponents haven't had comparable success with guys coming off the bench.
Of course, the expansion of interleague will force New York to designate a DH a few extra times. Though Mets reserves have excelled in late-game situations, they can be expected to lose effectiveness over a more meaningful sample size.
Changes to the format will also shrink the annual Subway Series down to four games to be played May 27-30.
Citi Field's attendance has been in steady decline since opening in 2009, but hosting the New York Yankees still ensures a sellout.
Starting next year, however, the Mets have one less home date with the Bombers, and the only two they do have fall on a Monday and Tuesday.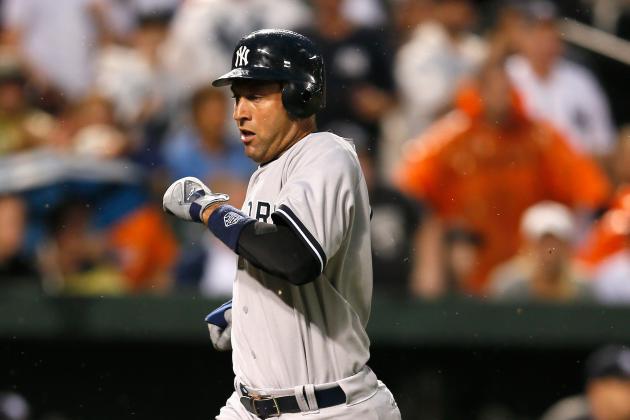 Rob Carr/Getty Images

The New York Yankees were similarly disappointed to learn that they'd be seeing less of their crosstown rival. After all, they've won 54 of 90 (60 percent) regular-season clashes with the New York Mets since 1997.
The bigger issue, though, is an extra road date without a designated hitter.
Manager Joe Girardi has aging position players to maintain throughout the 162-game marathon. Derek Jeter, Alex Rodriguez and Mark Teixeira remain pivotal pieces of the Yankees lineup, so Girardi prefers giving them half-days off (games they play DH) whenever possible.
Series with the Los Angeles Dodgers and San Diego Padres necessitate a West Coast trip beginning July 30. That's not the sort of journey anybody wants to make 100-plus games into the campaign.
Ultimately, this new interleague format could leave the Yankees drained and injured before they even begin their playoff push.