UFC 153: Antonio Rodrigo Nogueira vs. Dave Herman Head-to-Toe Breakdown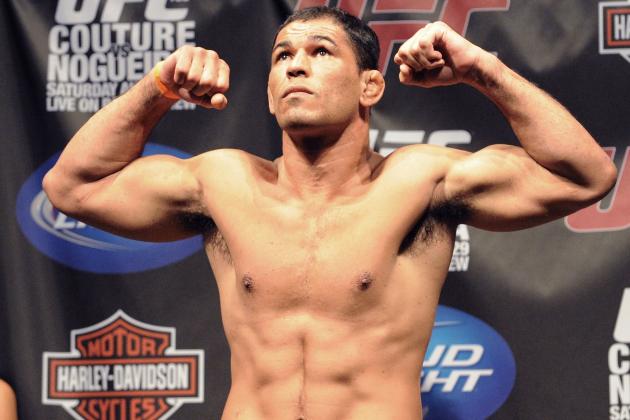 Jon Kopaloff/Getty Images

UFC 153 has picked up a heavyweight bout that will put Pride legend Antonio Rodrigo Nogueira up against Dave Herman.
Both men are coming off losses in their latest bouts, which will make this bout interesting. Herman is coming off back-to-back setbacks against Stefan Struve and Roy Nelson, while Nogueira is coming off a submission loss to Frank Mir.
Here is a head-to-toe breakdown of this late replacement heavyweight bout between the two.
Begin Slideshow

»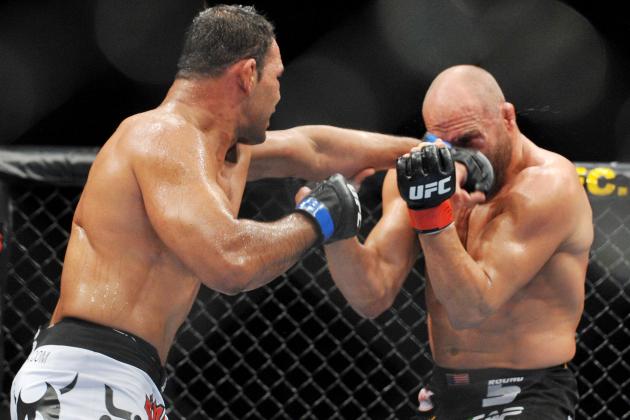 Jon Kopaloff/Getty Images

All fights start on the feet, and even though Dave Herman is a wrestler and Minotauro Nogueira is a jiu-jitsu fighter, both have ability in the striking department.
Herman owns 15 knockouts in his career, even though a solid number of them are from ground striking. Herman has knocked out John-Olav Einemo, Josh Barnes and Kerry Schall on his feet, showcasing dangerous knees in the meantime.
Nogueira has a very good boxing background, but usually uses it to get the fight down. He only owns three knockout victories, but his latest fights against Brendan Schaub (knockout victory) and Frank Mir (submission loss) really showcased his improvement.
It is surprisingly close, but "Big Nog" earns the edge.
Edge: Nogueira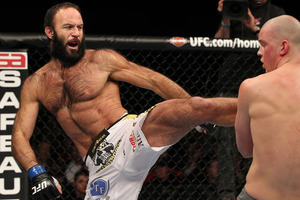 bloodyelbow.com
One man comes from a wrestling background, while the other does not.
Dave Herman owns a background in collegiate wrestling and has shown superior wrestling when utilizing takedowns. Further than that, he trains with Team Quest, which is home to other great wrestlers.
Antonio Rodrigo Nogueira does not own a wrestling background, but he does have a black belt in judo. He can work for takedowns, but will pull guard if need be.
Herman definitely has the better offensive wrestling to work with here.
Edge: Herman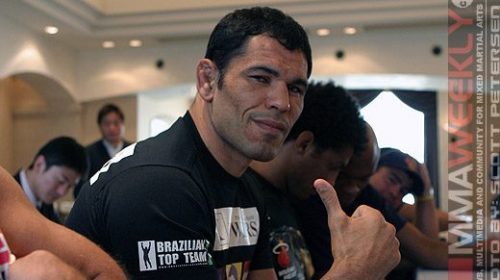 MMAweekly
Although Dave Herman has better wrestling, Antonio Rodrigo Nogueira is light years better in the grappling department.
Herman does have five submission wins, but two are by strikes. He has never been submitted himself, which is a notch in his belt.
Nogueira is one of the most decorated submission fighters in MMA history. Although he was submitted for the first time ever against Frank Mir, he owns 20 submission wins over the likes of Tim Sylvia, Mirko Cro Cop and Dan Henderson.
There is no need for an argument here.
Edge: Nogueira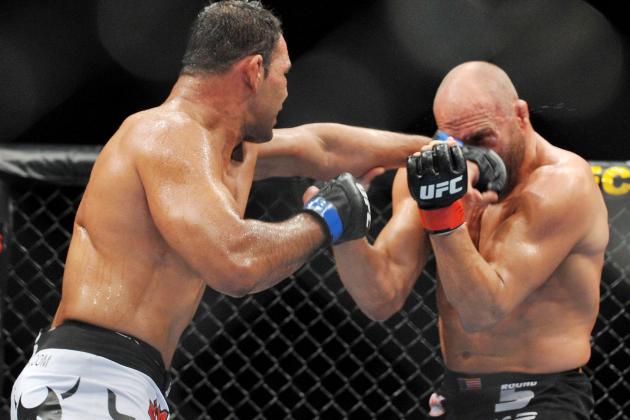 Jon Kopaloff/Getty Images

The first intangible is that this fight will be fought on short notice. Both men are basically being thrown into this fight with very little time to prepare. Even if they have been staying in fight shape, they have not been training for a specific opponent.
The next intangible will be Nogueira's arm. He had his arm brutally snapped by Frank Mir back in December and it has not been battle tested. We will see if it is 100 percent come fight night.
The last thing that must be examined is stamina. Dave Herman has gassed in his two fights that have been longer than one round. Nogueira has proven to stay strong down the stretch, so he may have the advantage there.
Edge: Nogueira
Jon Kopaloff/Getty Images

There is an interesting style matchup in this fight, as a wrestler with wild striking takes on a grappler with improved striking.
The fight will be a striking affair to begin with. Minotauro Nogueira will engage in a brawl with Dave Herman, which may start off wild, but will see one man get clipped.
That man will be Herman.
Herman will shoot out of desperation, but will be in over his head. Nogueira will slap on a submission, effectively winning the fight.
Prediction: Nogueira def. Herman via submission