Luke Rockhold vs. Lorenz Larkin: Head-to-Toe Breakdown
MMAweekly
The middleweight title is on the line in Strikeforce, as Luke Rockhold defends his crown against Lorenz Larkin in November.
Larkin, a former light heavyweight, earned his shot after one fight at middleweight. He earned a unanimous decision win over Robbie Lawler, which was impressive enough to warrant the shot.
Rockhold is coming off a big title win over Tim Kennedy. That was a huge win, but he needs to cement his title reign with another defense over a tough striker in Larkin.
Begin Slideshow

»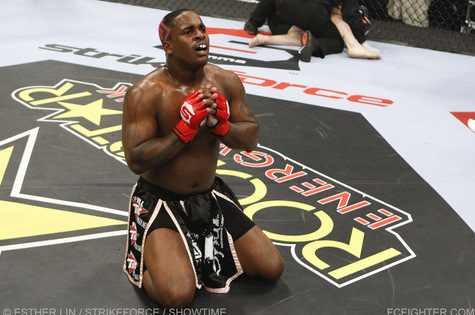 fcfighter.com
Both men are good strikers, but which one is superior to the other?
The undefeated Larkin has 13 wins to his name, eight of which were via knockout. Larkin is a devastating Muay Thai striker. The most notable of those knockouts occurred in his Strikeforce debut, when he knocked out another noted striker in Scott Lighty.
Rockhold is an American Kickboxing Academy product with good submission skills. His submission victories overshadow his kickboxing ability, even though he has earned knockouts of Keith Jardine and Paul Bradley.
Larkin's power and technique earn him the nod here, even though Rockhold is also a good striker.
Edge: Larkin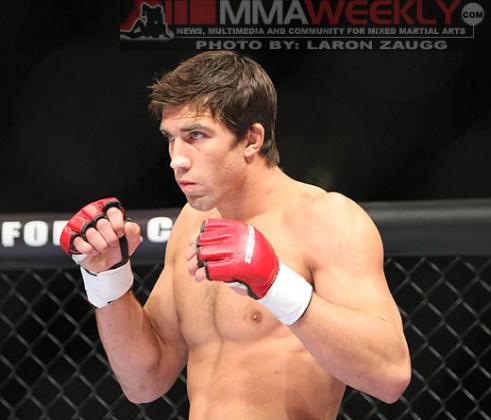 MMAweekly
Luke Rockhold comes from a wrestling background, while Lorenz Larkin's biggest weakness appears to be wrestling.
Rockhold, who uses his wrestling skills as more of a defensive measure, has used takedowns in the past.
Meanwhile, Larkin has only one blemish on his record, which is a no contest that was initially a loss to wrestler Muhammed Lawal.
He was absolutely beat up on the ground in that fight. Therefore, his best bet is to stay off his back.
Edge: Rockhold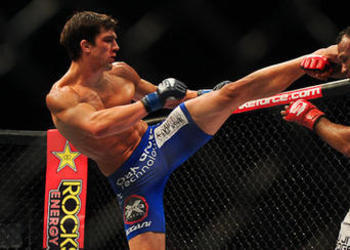 MMAweekly
As with wrestling, Lorenz Larkin is still green in the submission grappling game, while Rockhold is very good.
Rockhold is a brown belt in Brazilian jiu-jitsu with six submissions to his name. Most of those submission victories came via rear-naked choke, but that does not discredit his work.
If the fight turns into a grappling match, it should be one-sided.
Edge: Rockhold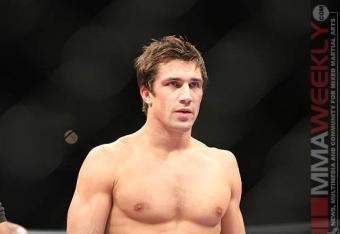 MMAweekly
This fight will be a lot closer than people think, but that is only because Lorenz Larkin will win exchanges on the feet.
Once Larkin hits Luke Rockhold with a couple of combinations, Luke will take this fight to the mat. From there, Rochold will improve position and earn a tapout.
Prediction: Rockhold def. Larkin via submission