MLB: 4 Developments That Ruined Baseball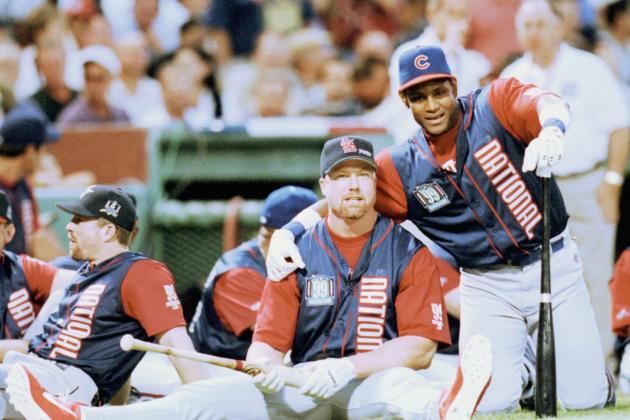 Brian Bahr/Getty Images

The game of baseball has come a long way since the late-1800s, for both positive and negative reasons.
The MLB All-Star Game is all the more important, as league officials developed the Midsummer Classic into a one-game battle that decides home-field advantage for the postseason.
We've even seen the implementation of instant-replay make its way into the game, something that was unheard of 20 years ago.
But baseball has also seen its fair share of negative developments that have sent the game in the wrong direction.
Let's take a look:
Begin Slideshow

»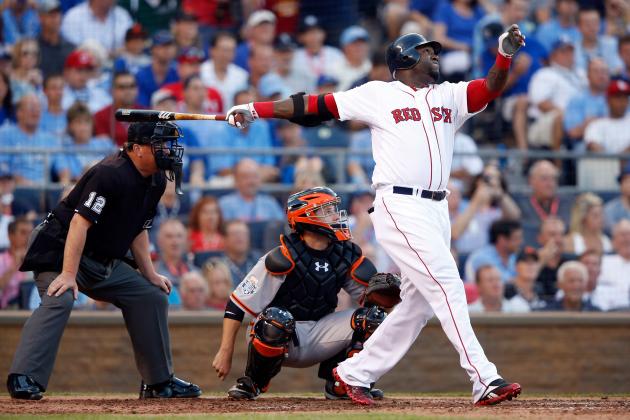 Jamie Squire/Getty Images

As a fan of the American League squad, I'm all for the designated hitter, but it does create an offensive disadvantage for National League teams.
The DH was implemented in 1972 (h/t MLB.com) after the outbreak of dominant pitching in the 1960s. For instance, Denny McLain won 31 games in 1968 and Carl Yastrzemski led the AL in batting average that same season with just a .301 mark.
In an era where offense has taken over baseball—thanks in large part to steroid usage—the DH position has been a large contributor to that notion.
If you need further evidence, take a gander at this. Since the year 2000, the AL has collectively had a higher batting average than the NL (baseball-reference).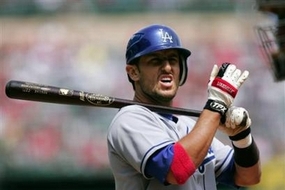 h/t ESPN
This action wasn't something that was developed by the league, but rather something that has been primarily allowed by the umpires and taken advantage of by the players.
Baseball games are long enough, but when a player wants to step out of the box to re-adjust his batting gloves or take off his helmet and put it back on, it makes the game even longer (see: Nomar Garciaparra).
There are some umpires out there who won't always grant time to players—it happened to Robinson Cano last week—and they should be respected and reveled in the game of baseball.
Now, if a pitcher is staring into his catcher's glove for a long period of time, hitters should be allowed to ask for time to reset for the upcoming pitch, but allowing them to step out and take nearly a minute in between each at-bat is getting ridiculous.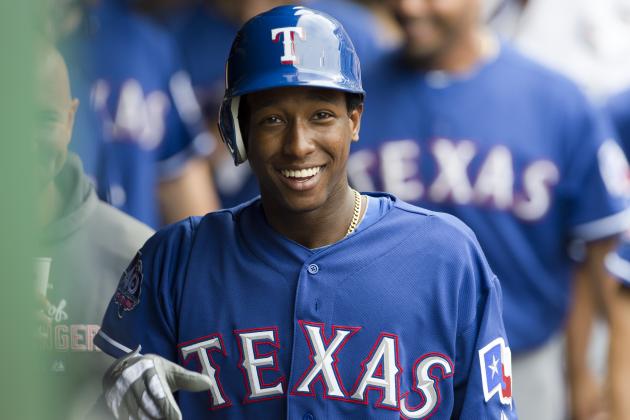 Jason Miller/Getty Images

The September roster expansions can be tricky, because it does serve a purpose for clubs who want to see how their young minor league players fare in the big leagues.
The roster expansions mean that from September 1 through the end of the regular season, any player on the 40-man roster is eligible to play, instead of the 25 players from April to August.
Where the roster expansions hurt the MLB is in the time of games, as managers are constantly making pitching changes and mid-inning lineup shifts that draw the games out.
My buddy and MLB Lead Writer Zach Rymer echoes my opinion in this tweet:
@pete_schauer It un-levels the playing field. Not all teams are playing with the same weapons. Plus, it really slows the game down.

— Zachary D. Rymer (@zachrymer) September 13, 2012
Rymer also makes a great point by analyzing that the expansions make the playing field extremely uneven, as you have some teams sticking to their everyday roster of big league players and others who are already trying out minor league players for the upcoming season.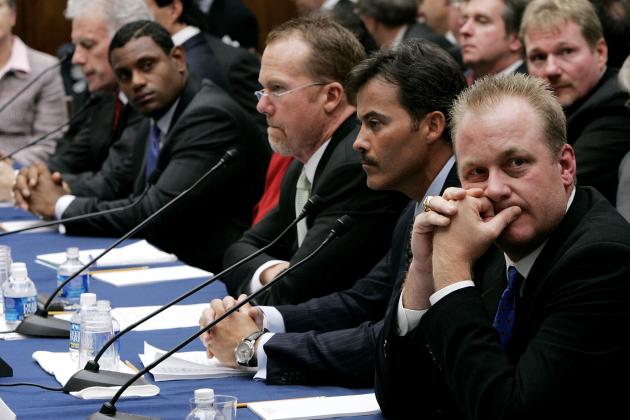 Win McNamee/Getty Images

I don't think I need to get too detailed into the steroid era in baseball, led by guys like Jose Canseco, Mark McGwire and Sammy Sosa.
The use of Human Growth Hormone (HGH), testosterone and Performance-Enhancing Drugs (PEDs) turned the MLB into a slug fest during the mid-1990s, and remains an issue the league still struggles with on a daily basis.
From stars like Alex Rodriguez to good ole' boys like Andy Pettitte, baseball has been absolutely abused by steroids.
Follow me on Twitter: Follow @Pete_Schauer