There are some truly juicy matchups in Week 2 of the NFL season.
We've got an NFC North rivalry to kick things off on Thursday night. One of the league's best passing attacks will try its luck against one of the league's top defenses. Two of the most impressive teams from Week 1 will do battle on Monday night.
And those are just three of the games you'll find in this article.
Of course, picking these elite matchups is always difficult, especially in Week 2. But fear not, my dearest readers, for I have gazed into the future and picked out the winners in this weekend's top five games.
Or, you know, I looked over some stats and consulted my Week 1 notes to make projections. Gazing into the future just sounded better. Let's pick some games.
(My picks in caps. All lines via Bovada.)
Chicago Bears at GREEN BAY PACKERS (-6)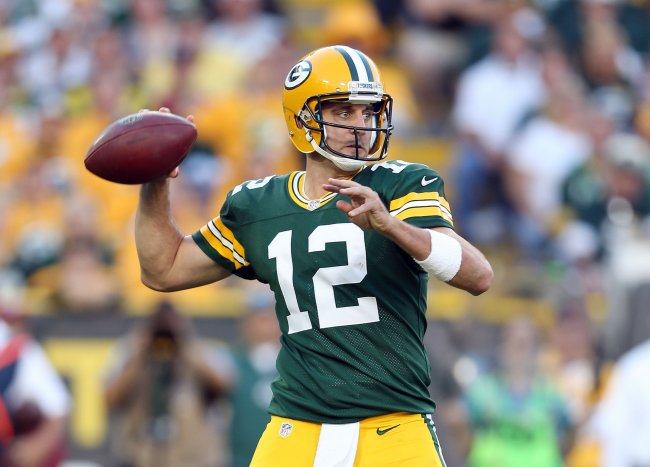 Andy Lyons/Getty Images
The last two times I watched the Green Bay Packers, they lost! I can't possibly pick them laying six, can I?
Of course you can.
History suggests the Packers are unlikely to lose back-to-back games at home (it hasn't happened since 2008). They beat the Bears by 10 and 14 points last season. And I have a feeling Aaron Rodgers is going to take out some frustration on this secondary.
Sure, the Bears have an improved offense and put up 41 points on the Indianapolis Colts. And no, the Green Bay secondary isn't going to scare many quarterbacks this year. But if this game is a shootout, are you going to tell me you'll bet on Jay Cutler over Aaron Rodgers?
I didn't think so. In Rodgers you shall trust. Take the Packers.
BALTIMORE RAVENS (+3) at Philadelphia Eagles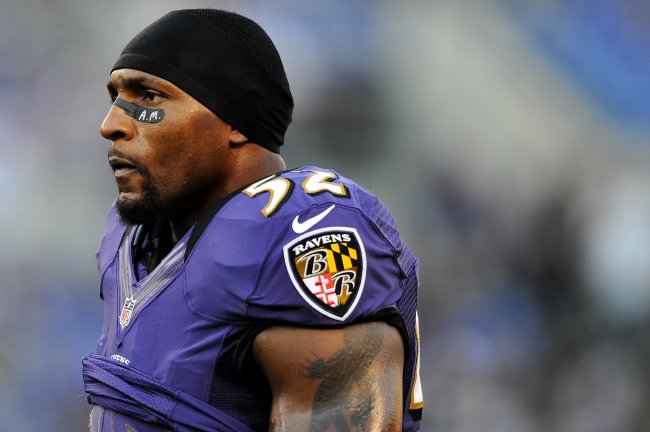 Patrick Smith/Getty Images
Truthfully, I don't really get this line. I know that the Eagles are at home and the Ravens had the shorter week, but after watching Baltimore cruise to a 44-13 win over the Cincinnati Bengals while the Eagles barely survived the Cleveland Browns, 17-16, one would think the Ravens would still be favored.
I love Baltimore outright in this one.
While I don't think Michael Vick will throw four interceptions again, I would expect the Eagles to hurt themselves with turnovers and penalties throughout. I think the Eagles defense will keep them in it, but ultimately, the Ravens' ability to run the ball with Ray Rice will be the difference.
Go with Baltimore. This is a great line for the Ravens.
New York Jets at PITTSBURGH STEELERS (-7)
Ron Chenoy-US PRESSWIRE
The Steelers are at home (where they were 7-1 last year), coming off a loss, will have Ryan Clark back (and maybe James Harrison) and have a Jets team that might be feeling a bit too satisfied with itself after demolishing the Buffalo Bills.
I know you might be hesitant given the line, but this game is screaming "Steelers win." Need more convincing?
Mark Sanchez is the opposing quarterback. Roll with the Steelers.
DETROIT LIONS (+7) at San Francisco 49ers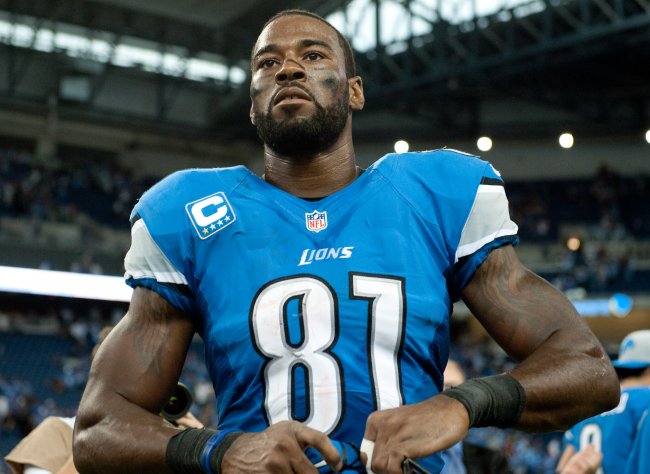 Tim Fuller-US PRESSWIRE
I really didn't want to pick the Lions. They were lackluster against the St. Louis Rams, while the 49ers looked so impressive on the road against the Green Bay Packers. The Niners were 8-2 at home last year, while the Lions were 5-4 on the road.
But something is telling me this game will be close.
The Lions defensive line will make it harder for the 49ers to run and set play-action passing, while Aaron Rodgers and the Packers did have some success throwing the ball against the Niners defense, which bodes well for Matthew Stafford and company.
Plus, they have Calvin Johnson, who is always a threat no matter who lines up across from him.
So no, I can't lay seven points and go with the 49ers. Yes, I think they'll win. And yes, I think it will be by a small margin.
Denver Broncos at ATLANTA FALCONS (-3)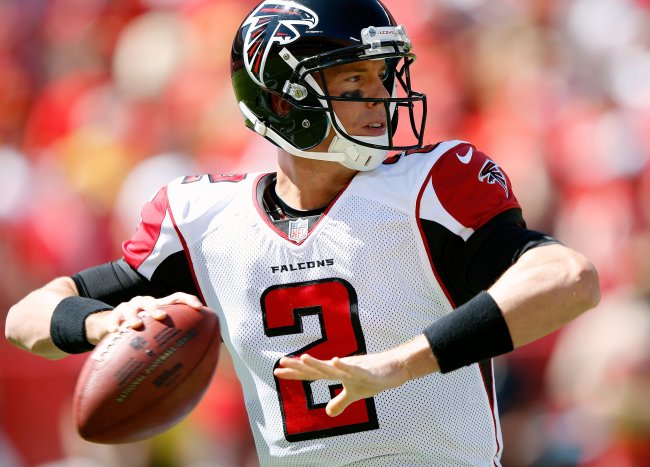 Jamie Squire/Getty Images
Which road team is most likely to cover?
The Broncos have the edge defensively. The Falcons have better personnel from top to bottom offensively. Which will give?
While I was really impressed by Peyton Manning in his return, I think the Falcons are simply the better team. While they may have trouble throwing the ball all over the field against the Broncos, I think they can borrow from Pittsburgh's game plan, i.e. controlling the clock and keeping the ball out of Manning's hands.
If this was in Denver, I think you would have to side with the Broncos in what promises to be a tight game. But I'm sticking with the Falcons and the 6-2 record they posted at home a year ago.
Hit me up on Twitter—my tweets always have a backup long snapper.