ICC T20 World Cup 2012 Super Eight Preview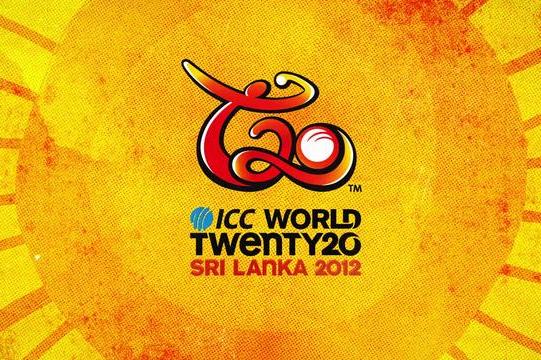 The T20 World Cup is down to its true contenders now. All eight nations remaining will fancy their chances of going all the way. One key aspect of winning big tournaments is having the ability to peak at the right time.
In the ODI World Cup last year, subcontinental conditions were a key factor in ensuring three of the four semifinalists were from the region. Spinners have reigned supreme as expected, but what has been a pleasant surprise is the bounce on offer for seamers that hit the deck hard. This has made sides like Australia and South Africa look all the more imposing.
One truly strange aspect of the Super Eight stage is that it has been split into two groups. Seeding has taken precedence over performance through the initial group stage, and as a result, all four group winners have been bunched together. This only further emphasizes the fact that momentum will come at an absolute premium in this tournament.
With that being said, let's take a look at who seems to have the most going for them into the final stages of the T20 World Cup.
Begin Slideshow

»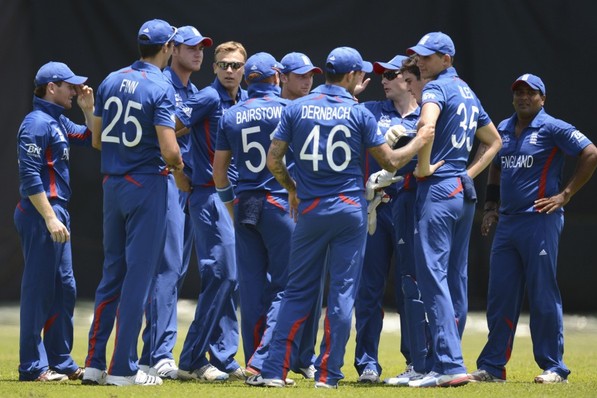 Fixtures: West Indies (Sept. 27), New Zealand (Sept. 29), Sri Lanka (Oct. 1)
The defending champions would have entered this tournament with lofty expectations of themselves. They have a stack of T20 specialists to choose from, but as their final group game against India showed, they may not necessarily have the right specialists to choose from.
The remaining sides would have watched with glee as England's batting lineup crumbled at the sight of Harbhajan Singh and Piyush Chawla. England's big hitters were clearly flummoxed by the variety between the two spinners, and with the likes of Ajantha Mendis and Sunil Narine to come, it won't get any easier.
Its not all doom and gloom for England, though. All three of their matches will be at the Pallekele stadium in Kandy, where both pacers and spinners alike have had their share of success. They will fancy their chances against New Zealand, which makes their first game against the West Indies vital. Win that game and they can set aside their miserable performance against India.
However, losing that game will only make the task of defeating New Zealand all the more difficult. They will not want to go into the final game having to defeat the hosts to advance. In the end, a spot in the semifinals should prove to be beyond their capabilities.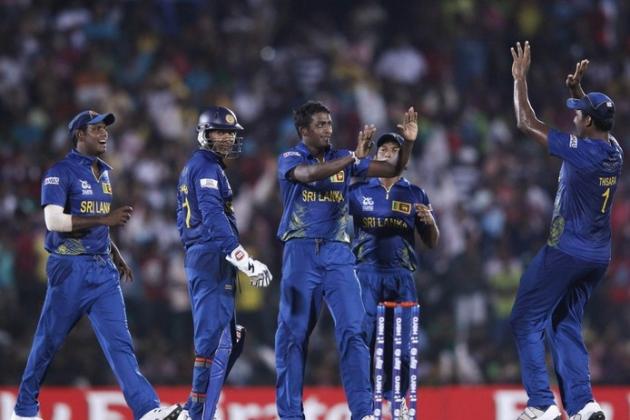 Fixtures: New Zealand (Sept. 27), West Indies (Sept. 29), England (Oct. 1)
Sri Lanka will look to repeat their dominance at home from the 50-over World Cup. They only lost once at home during that tournament, and they'll be hoping for similar form here to take them one step further.
One thing that they will have to do is change their poor T20 record at home. The Lankans have only won four of their 11 T20 internationals at home, and all four victories came when batting first.
The formula for success is quite clear for Sri Lanka: Avoid chasing at all costs. Part of the reason why they are so much better when batting first is because of the impact it has on their bowlers. On Sri Lankan pitches, bowling first is more of a challenge for spinners because the ball doesn't grip the surface as much and the ball doesn't stay as low.
The local islanders have always predicated their bowling on building pressure and putting a stranglehold on the opposing batsmen. In a T20 game, creating that pressure when bowling first is only enabled through early wickets, something they have struggled with.
Sri Lanka just don't have the overall power in batting and depth in bowling to have an impact in this tournament. They will be in tough against the Kiwis and Windies, and a consolation win against the English may be the best they can do on this occasion.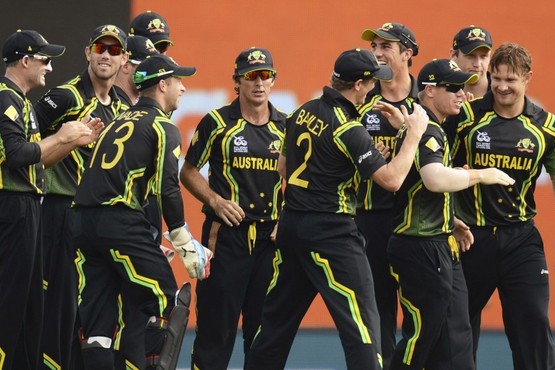 Fixtures: India (Sept. 28), South Africa (Sept. 30), Pakistan (Oct. 2)
Australia have excelled in major competitions throughout their history. However, the T20 World Cup title is still one title that eludes them, and they will be hoping to have that situation rectified by October 7. Their best performance was in the last T20 World Cup where they were losing finalists, and they will be desperate to go one better this time around.
How Australia cope with the conditions in Sri Lanka will go a long way in determining their ultimate fate in this tournament. Experienced campaigners in these conditions like Mike Hussey, David Warner and Shane Watson will surely fulfill their end of the bargain. The Aussies will need the likes of George Bailey, Mitchell Starc and Pat Cummins to step up in order for their side to be the last one standing when the dust settles.
The exclusion of David Hussey, the highest scorer in both domestic and international T20 cricket, is absolutely perplexing. George Bailey has validated the selections of George Maxwell and Cameron White ahead of Hussey, but the truth of the matter is that he is the elephant in the room. With a highest score of 42 and a T20I strike rate below 120, his captaincy is simply not worth the cost of not having David Hussey in the side.
Reaching the Super Eight stage proved to be relatively easy with rain providing a little assistance, but advancing to the semis from a tough group may prove to be beyond a side still coming together as a unit.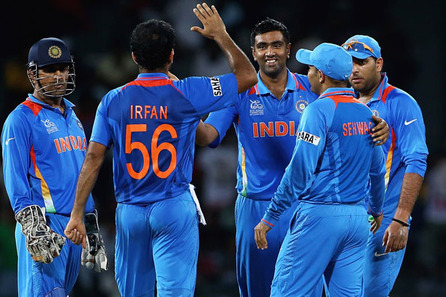 Fixtures: Australia (Sept. 28), Pakistan (Sept. 30), South Africa (Oct. 2)
India appear to have everything going in their favour. After complaining of fatigue at the last two T20 World Cups, India have had a much lighter build-up to this tournament. The return of Yuvraj and Harbhajan Singh also seem to have brought an added excitement to the side, and they will hope for more memorable performances from the two of them.
India have failed to impress in the last two T20 World Cups and will be desperate to make amends. In order to do this, the top order must perform. The main concern in this regard is the opening pair of Gambhir and Sehwag. Both players are out of form, and if that persists, India will struggle. Already a superstar, Virat Kohli will need his prolific scoring over the past year to carry over through the Super Eight phase.
If MS Dhoni maintains his faith in playing seven batsmen, bowling could be a real concern. Though familiar with the conditions, it's hard to see all four bowlers bowling well on the same day. They may have dominated against England, but one gets the feeling that may just be a one-off. Australia, South Africa and Pakistan will provide a much sterner test.
A semifinal spot is a must for a nation with high expectations, but this Group of Death may prevent them from entering the semifinals for a third T20 World Cup running.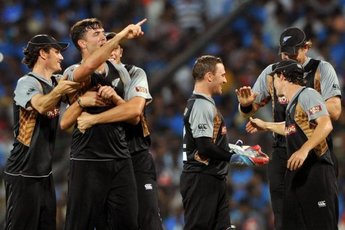 Fixtures: Sri Lanka (Sept. 27), England (Sept. 29), West Indies (Oct. 1)
New Zealand have played good cricket to this point. They seem to be taking full advantage of having practiced and played in similar conditions in India for the better part of a month.
A Brendon McCullum special helped them blow by Bangladesh, and if not for Mohammad Hafeez's all-around display for Pakistan, they would be entering this phase of the competition undefeated. If McCullum and Ross Taylor continue to perform, New Zealand will pose a significant hurdle to any team that crosses their path.
After having given Pakistan a run for their money, the Kiwis will feel they can make the necessary adjustments to counter the local islanders. The England game will be crucial, but being fully acclimatised to the conditions should give them the edge.
Two wins in the Super Eight phase should be within their grasp, and they will be delighted with a semifinal appearance to match their ODI World Cup performance.
Fixtures: Pakistan (Sept. 28), Australia (Sept. 30), India (Oct. 2)
Forever chokers. When faced with their biggest moments on the biggest stage, they have always found a way to fall short. Is this the year they finally find a way to get over that hump?
South Africa are on a high after snatching the No.1 Test team ranking away from England, in England no less. They have arguably the best batsman and bowler in cricket today in Hashim Amla and Dale Steyn and a true leader in AB De Villiers. Jaques Kallis has found his niche in T20 cricket, and the confidence of playing a pivotal role in Kolkata's IPL triumph this year seems to be carrying over.
The Proteas are seeking a first major trophy since their Champions Trophy victory in 1998. One man with the squad that has recent experience in winning major trophies is Gary Kirsten. After guiding India to the promised land last year, he will be hoping to do the same with his native country. His calming influence could be the difference between yet another collapse and the ultimate glory.
Anything less than the trophy would be considered a failure for what looks a champion side. Its difficult to avoid South Africa's history, though, and so, a bitter semifinal loss is how I see their journey ending.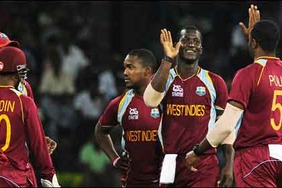 Fixtures: England (Sept. 27), Sri Lanka (Sept. 29), New Zealand (Oct. 1)
The West Indians haven't been considered among the contenders for a major tournament since 1983. Having Chris Gayle on your side in a T20 game changes all that in a hurry. Add true T20 stars such as Keiran Pollard, Dwayne Bravo and Sunil Narine, and a truly intimidating force emerges for whom the tag favorite may be more suitable than a mere contender.
Chris Gayle has obliterated a variety of bowling attacks in all kinds of T20 leagues. When he survives the first six overs, the opposition is at his side's mercy. Sunil Narine has already made his mark in the IPL and is looking to do the same on this world stage.
To claim the ultimate prize, the Windies will need solid bowling performances from their all-rounders. Darren Sammy, Keiran Pollard, Dwayne Bravo and Marlon Samuels will have to perform damage control to the best of their abilities. If they can be as restrictive as possible, their juggernaut batting unit should manage to take care of the rest.
The Caribbean side should provide plenty of entertainment the rest of the way, but I expect them to just fall short of lifting the T20 World Cup.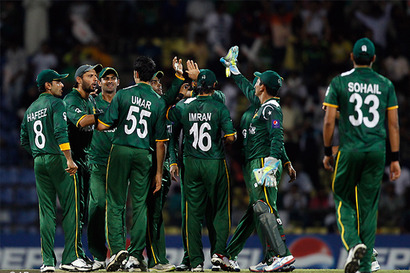 Fixtures: South Africa (Sept. 28), Australia (Sept. 30), India (Oct. 2)
If South Africa are forever chokers, then Pakistan are, undoubtedly, forever wildcards. Pakistan are just as likely to exit from the Super Eight stage without a win, as they are to be the side lifting the trophy on October 7. Having said this, they do have a track record that speaks for itself in this tournament.
They won the trophy in 2009 and narrowly lost in the final and semifinal of the 2007 and 2010 editions. Despite this rich history, even their most ardent fans wouldn't dare use past performance as a predictor of what they will achieve this time around.
Talent has never been an issue for Pakistan ,and there is plenty to choose from in this squad as well. Nasir Jamshed has made a promising start to his international career and showcased his talent against New Zealand. Mohammad Hafeez is invaluable in this tournament, and his performance opening with both bat and ball has already proven vital to their success.
Saeed Ajmal has further cemented his place as the world's premier spinner and will need to carry over his excellent performances over to the latter stages of the competition.
They seem to be stress-free and thoroughly enjoying their cricket, and this is when Pakistan is at their most dangerous. This is their trophy to lose.